Ready to be the hero?
Perhaps a senior executive has tasked you with bringing your company's travel management process out of the Dark Ages. Or maybe you're sick and tired of late night calls from travelers and that time-consuming invoice roundup you do every EOM. Whatever the motivation for fixing how your company handles travel, we've got you covered. This guide will walk you through the five steps towards modern travel management, as well as the mindset shift.
Let's fix business travel!
Make the shift away from…
Unhappy, frustrated travelers
Overworked admin team
Lack of data for the finance team
Overpriced flights and hotels
Towards…
Satisfied, supported travelers
Streamlined admin processes
Instant travel data visibility
Business travel with consumer prices
To bring your travel management process out of the dark ages of back-and-forth emails and invoice roundups, read on.
Table of Contents
Why the old way doesn't work anymore
Do any of these sound like you?
Booking travel requires endless email threads that destroy your productivity and ruin your day
The admin team is overworked and stressed out by every booking request, flight change and cancellation
The finance team is at the breaking point trying to figure out who's spending money on what trips and why
The operations team spent hours making a travel policy that no one reads
The finance team oversees every trip booking to control spend the only way they know how—by micromanaging (yes, even though its 2019)
Travelers lack the freedom to choose the exact trip they want, as they would when booking their personal travel
Travelers complain about how they're forced to book travel, and they frequently insist on booking online, outside of company policy
In the 80s or 90s, corporate travel was commonly managed using travel agencies or clunky corporate software. Then we entered a new millennium, but business travel didn't come with us. Many medium-sized businesses ditched overpriced solutions and started booking trips on consumer sites to get great deals. Trying to save money by using the same sites you'd use to book a vacation turns corporate travel management into a time-consuming burden.

When your company is using a process that wasn't designed for how you travel (the solution is either too robust, or non-existent), what ends up happening is that neither nor travelers nor admins get their needs met.
How most companies handle corporate travel today
Before we dive into the step-by-step process for managing travel the modern way, let's take a look at what's not working.
PROBLEMS FACED BY
Common
Solutions
Consumer
Booking Sites
Need to compare various websites and pay out of pocket. OR send back-and-forth emails to admin doing the booking. No support for issues on the road.
Lots of back-and-forth emails when booking for travelers. No support; overwhelmed with issues, changes and cancellations.
Seemingly great prices, but nonrefundable; fees for cancellations and changes (commonplace in business travel). Manual expensing, reimbursing and inventory tracking. Impossible to guarantee travel policy compliance.
Travel
Agency
Online booking tool is typically buggy and has bad UX. Employees end up calling support to book, when they'd rather save time by booking for
themselves and get the options
they want.
Lots of back-and-forth emails between travelers and agency to finalize trips.
Costly service and above-market travel prices. Limited reporting and integrations.
Traditional
Corporate Software
Clunky user experience that travelers don't enjoy. Offshore customer service, typically ranked as the top frustration in customer reviews
Overly complicated and feature-laden. Impossible to control travel when travelers don't want to use the tool.
Costly. Lacks low-price flights and hotels available online. Travelers dislike the software's user experience, so they end up booking elsewhere out of policy. (Statistista, Business Travel Industry 2018)
While using services and solutions that are designed for enterprises can lock a business into expensive contracts and costly support calls, going to the other end of the spectrum and using consumer tools creates absolute chaos for the administrative and finance team.
So how do we fix this? Read on!
The 5 things you need to make the shift to modern travel management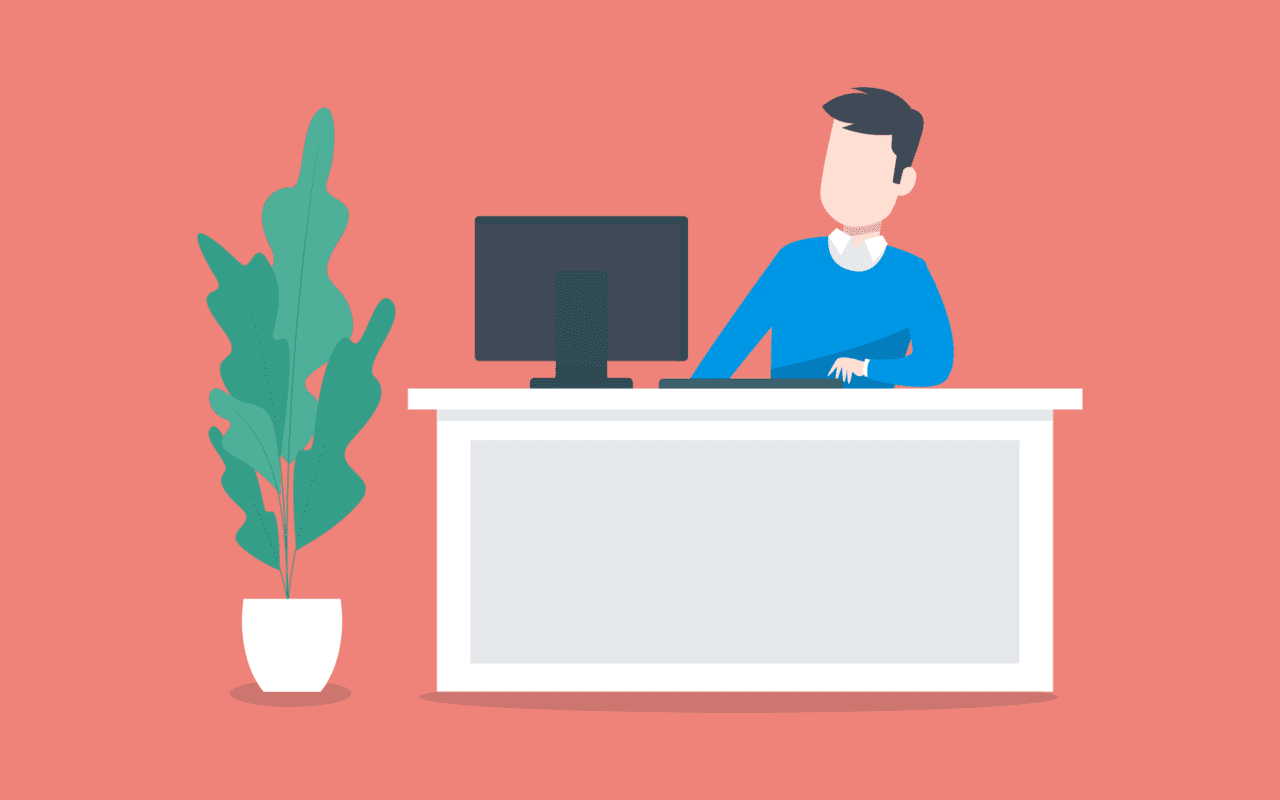 There are five things you need to implement
Choose a smart booking tool
Assure 24/7 travel support
Create policies and approval workflows
Organize and utilize travel spend data
Improve collaboration between admin and finance
Let's begin our journey! Along the way, we'll encounter time-sucking emails, botched reservations and data black holes—and we'll conquer them all. On the very last page, you'll find a checklist to help you stay the course.
Before we move through these 5 steps, let's pause a moment to understand why this even matters.
The transformation of corporate travel
Travel management is undergoing a huge shift—away from micromanaging and towards trust, transparency, and simplicity.
It's no surprise that with the advent of online booking sites, businesses around the globe gladly started to regain ownership of their travel. They had enough of costly contracts, outsourced call representatives, and the need to request travel bookings instead of just handling it. In taking control of their travel, these companies were tasked with controlling travel themselves.
Guess what happens when a business is using consumer tools to book travel? The CFO lacks oversight, and so is forced to become the bad cop. Finance departments are forced to micromanage travel spend for every department, in a way that's overly conservative and controlling. No fun for anyone. Let's take a look at what's changing.
The three pillars of modern travel management:
Trust – Trust travelers to book using the approved process and policy, and make it easy for them
Transparency – Let travelers see what they're allowed to spend and choose accordingly, and let finance and administrative teams to immediately see what is being booked and why.
Simplicity – Create a process that works and meets everyone's needs.
With these three pillars in place, you can bid farewell to manual, complicated booking processes, back-and-forth emails, and requests for reports. Most importantly, you can say goodbye to confusion.
The benefits of shifting to modern travel management
Once you've got the mindset shift in place across the company, then what brings these three pillars to life is the tech. Here's how modern technology supports businesses in managing travel with trust, transparency, and control:
Travelers can book their own trips inside of policy so that the company can increase employee satisfaction by allowing travelers to get the trip details they want, all while making the policy easier to enforce than ever before (back when that same policy was just a PDF).
Administrators can see what employees are booking. Whether administrators are tasked with monitoring travel policy compliance or making sure that everyone has booked their flight to an upcoming company retreat, the admin team now has the oversight they need.
The finance team can see all funds spent on travel for any given time period, and can generate reports based on the department, office location or other criteria.
How to create a travel program that scales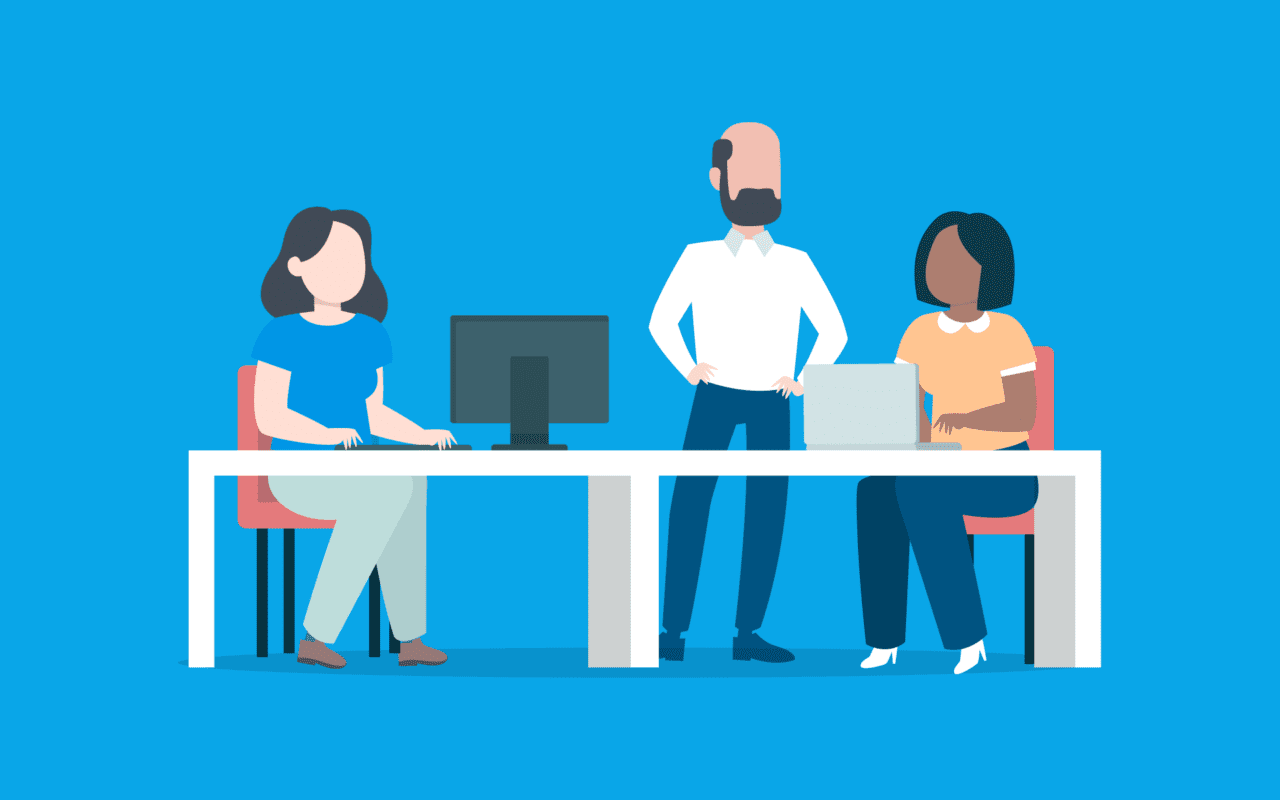 Tech that supports smart, modern travel management not only solves problems for everyone in the company, but it also allows it to grow. When a startup scales, so do its administrative problems. The last thing you want is to bog down your administrative team to the point where operations are moving like molasses.
When your system for managing travel is scalable, you can comfortably add more people to your team, without having to bloat your administrative costs (to what extent Brexit will do that for you remains to be seen).
Traveler satisfaction is #1
Traveler satisfaction matters. They're the ones out on the road, away from friends and family, sleeping in hotels and eating airport food. The modern way of managing corporate travel puts travelers first. They want to be able to pick their itinerary and lodging within their budget, and they want support with any issues that arise before, during or after the trip.
There are some not-so-obvious reasons to put travelers first. It's impossible to collect accurate travel spend data (or to automate your travel policy) if travelers don't like your approved booking process and refuse to use the tool. Getting everyone to use the tool is essential if you want to reap all the benefits.
We're a fully distributed team. For our biannual company wide meetups, my colleague and I would book all of the travel….
"For a team of 20, it would take us 2-3 days working together—so that's one full week combined—to do all of the back-and-forth emails with every employee and finalize the flights and ground transportation. As we've grown to a team of 70 people, to do it that way now would be almost impossible. Fortunately, we switched to using TravelPerk last year so that travelers can now book for themselves. Our employees love using TravelPerk. It's especially important to employees to be able to pick their own layover. For me, travel management is easier than ever. I can login at any time and see who still needs to book their flight for our upcoming meeting. And when everyone's flight is booked, I can see the flights all in one place and then easily group people together into vans and buses based on their arrival times to get everyone to the event location."
– Melissa Mauk, Finance Manager at HotJar
1. Choose a smart booking tool
You can't get the transformation without the tech. The first step in managing travel the modern way is to select a tool built on trust, transparency and (don't forget) simplicity.
Here are the main features to look out for in your new travel management platform:
Self booking within policy – Trust your travelers to book what they need, and setup policies and parameters
Consolidated invoicing – The ability to get one monthly invoice for all travel from one vendor, instead of having it spread across the web
Travel spend reporting – Easy access for all finance and administrative team members who need to track travel itinerary details and spend by cost centers, tags or labels
Easy booking process that travelers love – Invoice consolidation and accurate reporting are impossible if employees want to cheat on the approved tool, so choose a tool that's easy to use with consumer-grade UX
Great inventory – Inventory is not a side note. Make sure the platform you use has every available option you can find online and that the company is committed to adding more inventory
Travel support – You need travel assistance that's available 24/7 in your native language so that employees can get help even when the internal admin team is unavailable
Use those 6 items like a checklist when comparing tools, and don't forget to read reviews! (See the checklist on the last page of this guide to help you implement every step of the process.)
Before implementing your tool of choice company wide, you'll need buy-in from multiple departments. Be prepared to communicate the benefits of modern travel management to get company leadership on board.
2. Assure 24/7 travel support
Providing travel support 24/7 isn't easy, unless you're a vampire who never sleeps. If you're not Count Dracula (and you like your free time), you can get hit with cancellations, changes and other requests on nights and weekends, or have these things consume your workday so that you have to work longer hours in order to wrap up important projects.
And, if you're unavailable to help, then travelers get stuck waiting for fixes, and ultimately this costs the business time and money. The logical solution is to rely on a partner who can deliver 24/7 travel support so you, as an office manager or travel manager, don't have to.
Here are the requirements to look for in travel support:
Available 24/7
Easy to reach a real human
Guaranteed follow-up and follow-through
Native language support
Fast escalation for big issues
Many office managers and travel managers are still hands-on with travel (and all of its last-minute problems), and that's great. The point is having a partner that's available when you're not, so you can choose what's important for you to handle, and where you can get help.
How to split the responsibility
You can't and shouldn't try to handle all travel support internally. So how do you go about sharing the burden?
Option 1 – Employees contact external support outside of business hours only
How it works: Notify employees that outside of business hours, they now have travel support available, so they no longer have to hope and pray that you'll answer your phone in the middle of the night. Remind them that you're still the go-to person during normal working hours. Let them know what sort of requests the service can handle during off-hours, such as making changes, booking alternate routes in the event of last-minute cancellations, adding a traveler to an existing trip, etc.
Who this is best for: This works best for small, intimate teams located in a single office (you want employees to easily remember your time zone so they know who to call). If handling most issues isn't a problem for the internal admin team, and they just need support during off hours, then this setup makes the most sense for everyone involved.
Option 2 – Employees contact you for all issues, and you forward some of them on
How it works: From the travelers' point of view, nothing will have changed. They'll still go to you directly with all requests, cancellations and changes. You can decide to handle some of them yourself, and for others, you can contact the service provider.
Who this is best for: This process can work best for teams that, for whatever reason, aren't ready to make a big change in how travel support is provided, or don't want to require that travelers speak to support directly.
Option 3 – Employees contact external support for all issues
How it works: Let employees know what sorts of issues the external support service will handle. For some senior executives, you may need to offer to contact support on their behalf and serve as the go between.
Who this is best for: If your employees are a bit more independent and are accustomed to directly addressing issues outside their typical job description, then this is the way to go. This might also be the best option for large companies that travel often and can't afford to internally provide support for the myriad issues that arise on the daily.
A note on booking group trips
In addition to getting coverage for routine trip support like changes and cancellations, you'll also want to look into getting help booking group trips. Large trips of 8 or more people can really weigh down the office management team. When vetting tools, see if they'll help book group travel for you, including negotiating on the price.
Last night, our CEO and co-founder learned that for some reason their car rental was cancelled….
"This was at 10pm, and I wasn't connected. They contacted TravelPerk support directly instead of having to contact me, and they were able to get another car."
– Johanna Barvo, Office Manager at Kantox
I really love handling issues for my team. However, I know it's not possible for me to be in charge of every travel-related issue, because things happen around the clock….
"Now that I have help with issues like cancellations, adding or removing travelers to a group trip, getting refunds or making other changes, I can make time for other projects. We're moving to a new office, and I'm getting to help with getting furniture, layout and assigning seats. If I was handling every issue myself, I would never have had time to do that."
– Mandi Robertson, Office Manager at Bowers & Wilkins
3. Create policies and approval workflows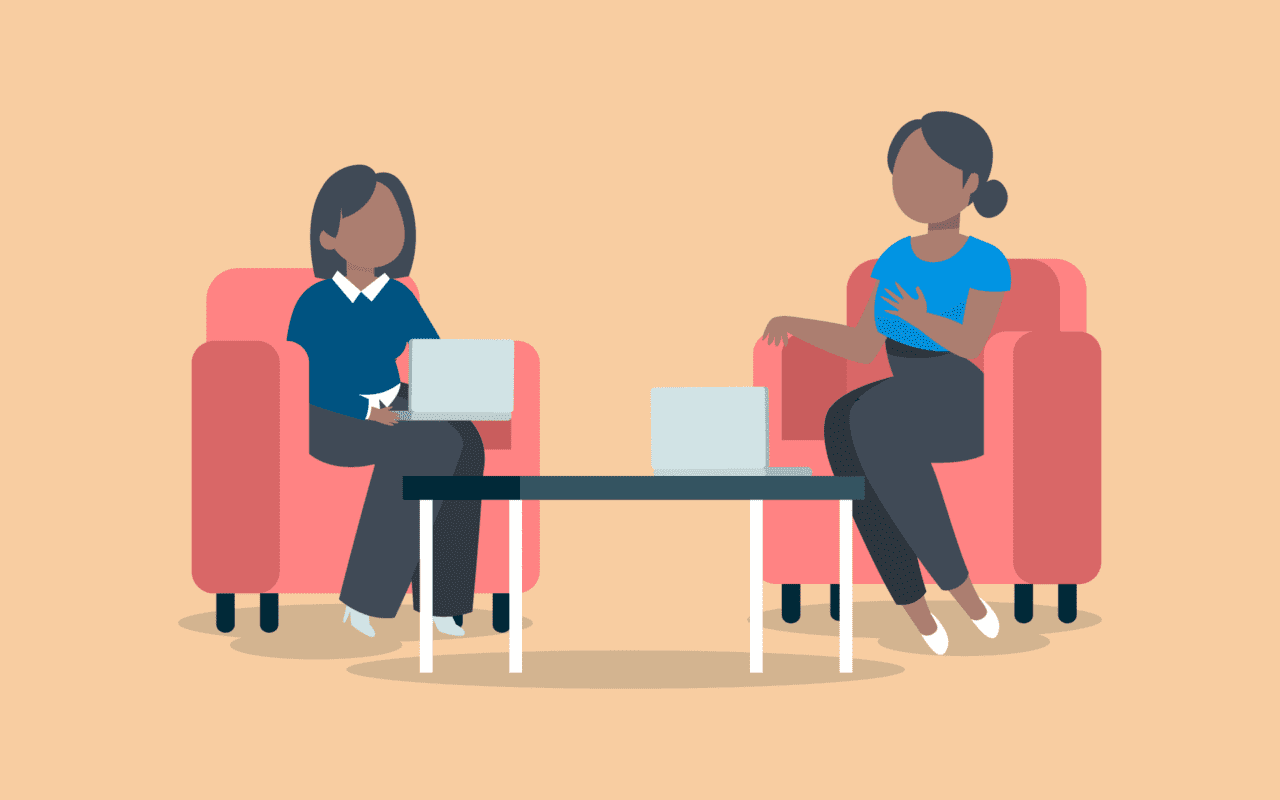 What would modern travel management be without the ability to predefine working policies so travelers can book for themselves? Well…it wouldn't be very modern.
Automating your travel policy creates a trifecta of benefits:
You increase travel policy compliance and maintain compliance around the clock
The administrative team saves time because they're no longer booking all trips
Travelers get to experience the freedom of booking for themselves
Before setting up policies, it's smart to talk with all necessary stakeholders about whether certain departments, or even offices or specific travelers have unique travel needs. For example, employees in one city might be more accustomed to finer hotels than another.
How to automate a policy that works
Micromanaging your colleagues? No thanks. Modernize your travel program instead.
Step 1. Review your current travel policy
Hold a meeting with all stakeholders (could be the CEO, the CFO, the head of operations, and/or team leads from departments that travel often). Discuss what is and isn't working about your existing policy, for example the existing policy might be a blanket set of rules across the company, with no customization for certain departments. By the end of the meeting, make sure to have set priorities for your new, automated policy, such as cutting administrative time spent booking in travel by 50%, or bringing travel policy compliance to 90% of all trips.
Step 2. Choose a travel management style
There are pros and cons to every type of travel management. Here are 3 very different styles, when it comes to automating policies:
No approval required for any trip
Approval required for some trips
Approval required for every trip
While not requiring approval for any trip can reduce administrative time and hassle, it can increase costs if some employees abuse the company's trust. On the other hand, requiring approval for every trip can increase costs if an administrator is too slow to approve the trip, and the cost goes up. While some businesses find that the extremes are right for them, most companies choose to take the middle route.
Step 3. Determine policies by department, team or even traveler
Assuming that you'll require approval for some but not all trips, it's now time to get specific with your policies. Do certain departments, offices or specific travelers have unique travel needs? Will one policy work for the entire company, or do you need different policies for different departments, offices or types of travelers (say leadership)? These are the most common travel policies that modern companies need:
Maximum cost per flight
Maximum cost per hotel per night
Minimum amount of days booked in advance
Hotel star rating
Flight class allowed
You can take the basics and get even more detailed if needed:
Maximum cost per hotel per night, for each city that employees visit
Maximum cost per flight, based on the amount of miles traveled
Minimum amount of days booked in advance, based on the amount of miles traveled
Hotel star rating, for each city that employees visit
Flight class allowed, based on each traveler (for example, tall travelers and executives are allowed business class or extra leg room)
A bleisure travel policy, including whether cost sharing for flights is allowable
Step 4. Set up all needed approval workflows
If a traveler attempts to book a trip that is outside of policy, you want to have a simple approval process in place. The traveler should be able to request approval inside of the app, which will notify the admin. No need to write emails!
These are different options for approval workflows:
Office manager approves trips (or gets permission from an executive to approve a trip)
CFO approves trips
Department leads approve trips for their team
For an admin who is regularly approving trips, one of the most helpful things is a platform that shows you all the trips waiting your approval right inside the dashboard. That way you have a central location for every trip that's still in-progress and you never have to search your email for anything.
We can make whatever rules or policies we need, but there are always going to be exceptions….
"Even though we might say, 'Book two weeks in advance,' at some point, someone will have an unexpected trip where they really need to fly somewhere in the next week. It's best for us to let them book their trip as soon as possible and get them flying. We don't want employees to have to book for themselves on their credit card, which creates extra work for them and for finance. We want them to quickly book the trip they need inside of our approved process. "
– Marta Kutt, Global Facilities Manager at TransferWise
4. Organize and utilize travel spend data
Effective travel management isn't just for your admin team. The finance and operations team should be deeply involved too. Why? You want travel spend reporting that is not only accurate but insightful!
By using cost centers, labels and by making sure all of your trips are available in the reporting tool, you can generate smart reports that will help the finance team identify trends, leaks, and opportunities for budget optimization.
The first step is to set it all up. Get together with the finance and operations team to decide on the cost centers and labels that fit the business.
Decide upon these foundational factors:
Cost centers – Does your company use different payment accounts for different geographical regions? How many cost centers does the company have? Make sure that travel spend is getting charged to the right accounts.
Tags and labels – Beyond cost centers, are there any important filters that the finance team would have to have when viewing travel spend reports? For example, would they like each trip tagged by team or by project? Decide up front so that the tagging system can be implemented clearly from the get go.
Keep all travel in one place – To get accurate travel data, you need to keep all travel in one place—whenever possible. Work with a travel management solution that integrates with providers that matter to your company, such as budget airlines, AirBnb or European train lines. If your company has negotiated hotel rates, you want your corporate solution to be able to book those rates for you, so you don't lose the travel data by booking direct.
5. Improve collaboration between admin and finance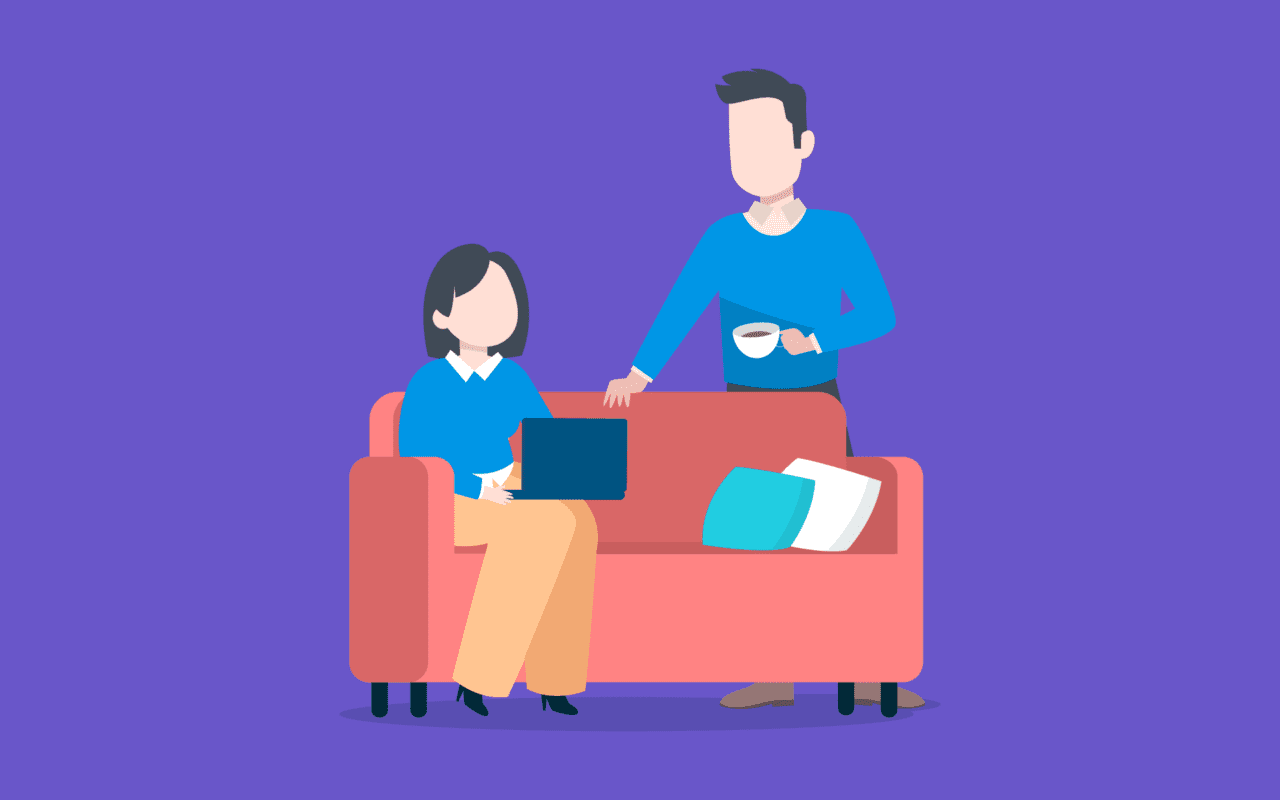 The most important thing in modern travel management is that it serves the whole entire company. We've talked about equipping travelers with stellar support. We've talked about saving time as an admin. So what about finance?
Here's what the finance team wants and needs:
Streamlined approvals process – If your approval process requires action from the admin and the finance team, try to make this as seamless as possible. At some companies, a finance manager has to approve trip details before an admin can book the trip for the traveler. If that's the case at your company, make sure it's quick and easy to interface with your finance team. For example, you have the ability to book any trip below $200, and for anything higher, you use your travel tool to send the trip request to finance.
Easy to get invoices – The finance team needs to grab all invoices quickly so they can reconcile expenses. The best way to do this is to use a platform that consolidates travel spend into one monthly invoice. At the very least, you'll want to be able to login to one platform to find invoices, so you're not having to hunt them down all over the web. Ask finance if they want you to send the invoice to them monthly or if they want to login and download it themselves.
Ability to track spend instantly – When your finance team can't see what is being spent on travel, they can't make budget decisions in the moment and they are always playing catch up. To fix that problem and be the hero for your finance team, consolidate all travel spend into one platform so that they can generate reports on what is being spent, by who, and why (when using tags and labels). Same as with the invoices, determine whether you need to send them a monthly report, or if they want to download it themselves.
Cost savings on trips – Fixing travel isn't just about saving time. Many businesses are still using travel booking platforms that were built in the 80s and 90s. Meaning that they markup the inventory so that the company is paying more than a consumer would! Impress the finance team by delivering consumer-grade prices for trips.
If you've been tasked with fixing travel management at your company, you absolutely can't ignore the demands of the finance team. They've become so accustomed to being blind to travel spend, that you will literally blow their minds when you give them access to all travel spend consolidated into one place.
Our head of finance spoke with me about wanting to find a corporate travel tool that would work for us as a global company. His chief concern was that the finance team had no idea what we were spending on travel at all….
"Another big issue for us as a company was that our travelers weren't allowed to book on their company credit cards, and I had to book for them on one single card, which would quickly get maxed out.
"Sometimes when booking a trip on Expedia or SkyScanner, at the very last minute I would discover that the card was maxed out. I would have to call a finance manager to pay off the card so I could complete a booking. I did some searching around, and we choose to work with TravelPerk so we could achieve the perfect balance of corporate travel support, affordability and control over our own travel. The finance team can easily login and view spend, and I never have to worry about a booking not going through because of a credit limit issue. TravelPerk gives us an invoice for all travel at the end of the month."
– Mandi Robertson, Office Manager at Bowers & Wilkins
If you purchase flights directly from RyanAir or British Airways, you have to write to them or login and ask for the invoice and it takes a lot of time at the end of the month….
"One of the best results of booking all of our business travel in one platform, has been invoicing. I now get one invoice for all monthly travel. It's amazing."
– Johanna Barvo, Office Manager at Kantox
How to upgrade your travel management process
You've made the shift away from old school business travel towards travel that is based in trust, transparency and simplicity.
Goodbye, back-and-forth emails. Goodbye, overpriced "business" travel. Goodbye, micromanagement. Goodbye, PDF travel policies. Goodbye, outsourced support call centers. And goodbye to chasing invoices. Good riddance.
Let's bring it all together!
Power to the traveler. (And sanity for you.)
Choose a smart booking tool – Meet everyone's needs
Share the burden of travel support – Don't try to do this alone
Set up cost centers and labels – Let the tool reflect the business
Create policies and approval workflows – Put the policy inside the booking process
Improve collaboration between admin and finance – Grab invoices and reports
It's time to fix problems, save money and reduce stress. When using TravelPerk, here's what can change for you as an administrator and travel coordinator:
Save time booking travel
Save time chasing invoices
Get control over what's being spent
Track all upcoming and past trips
Give the finance team the reports they want
Help the company save money on travel
Provide travel support 24/7 (even when you're sleeping!)
Stress-free business travel for your entire team
Travelers
2 min to book a trip

Finance Managers
20% savings per booking

Office Managers
90% or higher policy compliance

Trusted Support
Best-rated 24/7 travel assistance
Total Control
Built-in policies & spend visibility
Best Options
World's largest travel inventory
The world's leading brands travel with us