Business travel accommodation made easier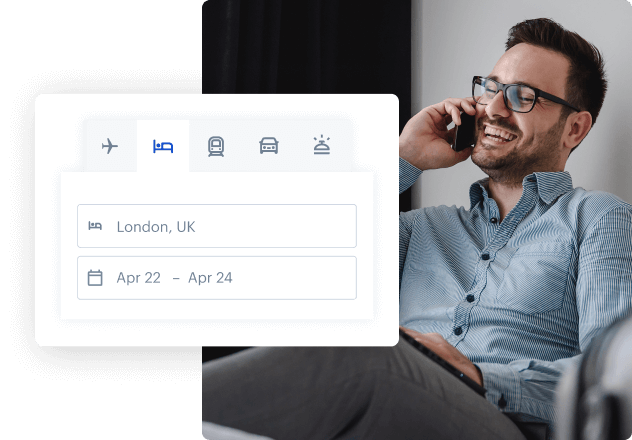 Business travel accommodation made easier
TravelPerk enables you to provide VIP-level corporate accommodation to your business travelers with ease. Book from our handpicked selection of executive accommodation at the best prices guaranteed, thanks to our industry-leading inventory.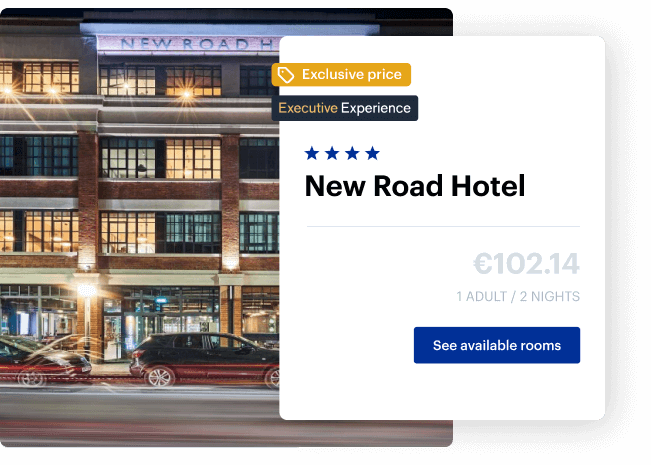 The largest inventory for booking corporate accommodation
TravelPerk has the largest inventory of business travel accommodation available on the market. We have carefully selected the very best locations and hotels from GDS like Amadeus to OTAs like Booking.com and Expedia. We are also integrated with metasearch portals like Skyscanner and you book via popular marketplaces like Airbnb.
To ensure a seamless experience, we also provide loyalty point collection with many of our partners. In selected cities, we list executive experience hotels that come with extra perks, making your corporate travel even smoother. We have negotiated the best corporate rates with our accommodation partners, prices you won't find anywhere else.
Why users love TravelPerk
Here's why thousands of companies have chosen TravelPerk to manage their business travel!
Instant platform setup
$0 setup fee & no hidden costs
15s response time for customer support
80% of the cost back 
for canceled trips
Claim 20% of your travel VAT
Free trial on any
 pricing plan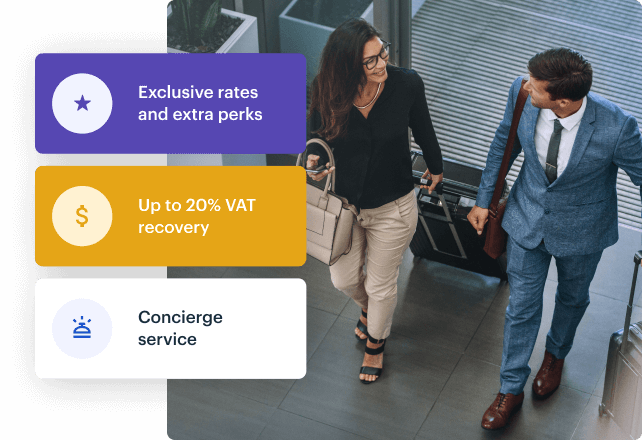 Why book your business accommodation with TravelPerk
Our inventory of executive accommodation caters to any need. All hotels have been selected based on value for money and outstanding levels of service. Book at exclusive rates you won't find anywhere else and save money for your business. Our platform makes it easy to manage costs, as travel spend is tracked in real-time.
We also make the VAT recovery process much easier, saving up to 20% of accommodation spend. In selected cities such as London, Amsterdam, Barcelona, Madrid, Berlin, and New York we also offer executive experience hotels. These locations come with extra perks, ensuring your travelers are treated like VIPs. Need something custom? Our Concierge services helps you tailor your experience to your needs.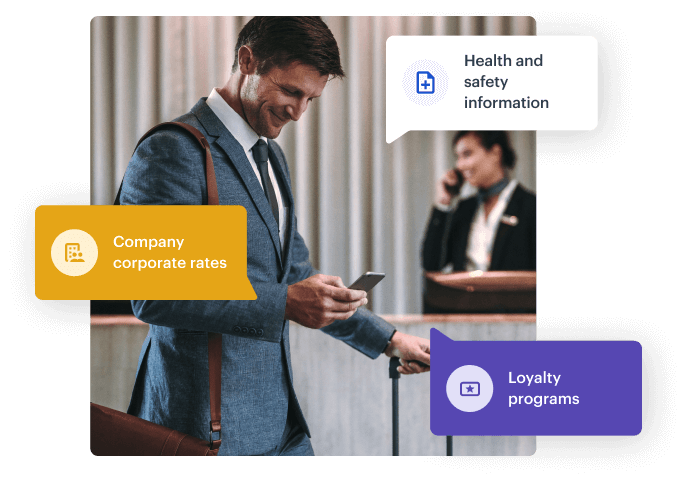 Business accommodation solutions tailored to your needs
We understand that companies need an agile business accommodation solution. To offer your travel managers maximum flexibility, we offer the option to filter for hotels that provide health & safety information and special COVID measures. You can also filter for hotels booked by your colleagues, or for long-stay hotels that accept bookings of more than 28 days.
With TravelPerk, you'll be able to book your own company corporate rates, or even request a rate negotiation service. We also support a wide number of loyalty programs so you can directly earn points on hotel bookings through TravelPerk.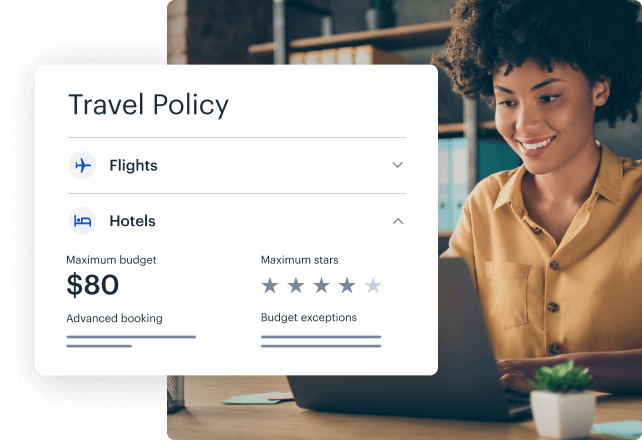 Built-in policies for 100% compliance
Your travel managers can define and manage travel policies from within our easy-to-use platform. Let your travelers book with confidence while staying 100% compliant with company policy. This takes a lot of the legwork out of compliance management, saving your team a lot of time and stress.
Our VAT recovery service allows you to reclaim the maximum amount of VAT from our VAT-friendly inventory. We ensure that invoices are compliant, so you don't leave any cash on the table.

Largest inventory of business accommodation on the market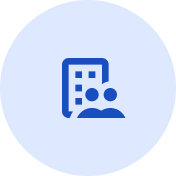 Best corporate rates guaranteed

Executive experience hotels come with extra perks in selected cities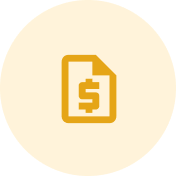 Simple, transparent accommodation cost management

No fuss cancellation policy when plans change

Take the stress out of group bookings
These companies have leveled up their corporate accommodation with TravelPerk.
Join the 5000 companies that travel with us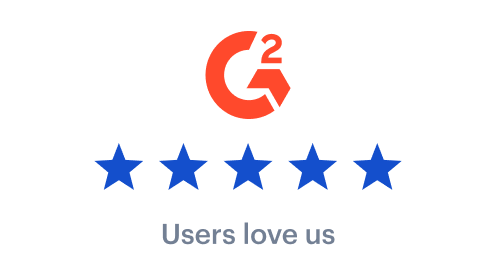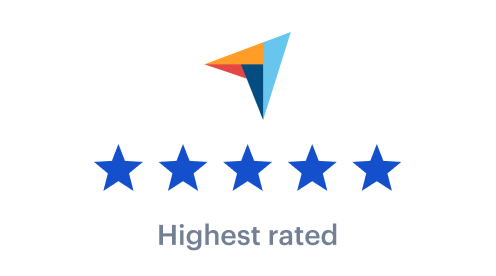 Book VIP-level accommodation quickly and easily
Request a demo here.
Frequently asked questions
What are the benefits of using a business hotel booking service?
We offer exclusive corporate rates that you won't find anywhere else, saving your business money. TravelPerk offers group bookings management, taking the stress out of organizing conferences and retreats. Our executive experience hotels in cities like London, Amsterdam, Barcelona, Madrid, Berlin and New York combine the best prices with the highest quality of design and service and come with extra perks.
Which accommodation providers do you work with?
TravelPerk has the largest inventory of business travel accommodation on the market. Our inventory includes GDS like Amadeus to OTAs like Booking.com and Expedia. We also partner with meta search portals like Skyscanner, as well as Airbnb. We provide integrated loyalty point collection with many of our partners.
Do you offer group booking services?
Yes. We offer group booking services and are able to negotiate exclusive group discounts with our industry leading portfolio of executive accommodation. Take the hassle out of organizing the next conference or company retreat and let us handle the group booking for you. Our expert customer support team can handle any booking request efficiently and effectively.