The #1 solution for corporate rail travel management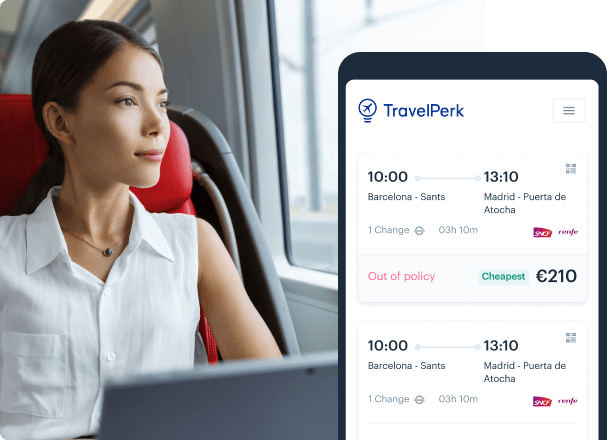 The #1 solution for corporate rail travel management
Business rail travel management should be hassle-free and smooth from booking to managing costs. Our platform allows you to find the best prices and manage costs all from within one intuitive user interface.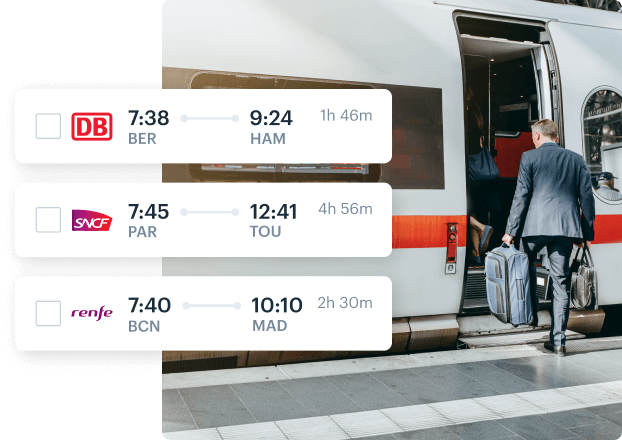 The largest inventory for booking business train travel
We offer the largest inventory for corporate train bookings. This ensures that you get the best price guaranteed every time. No more hopping between booking portals and expense management software – you can do both in the same place with our platform.
We work with the world's leading train operators to provide the best possible service and integrate seamlessly with existing loyalty programs.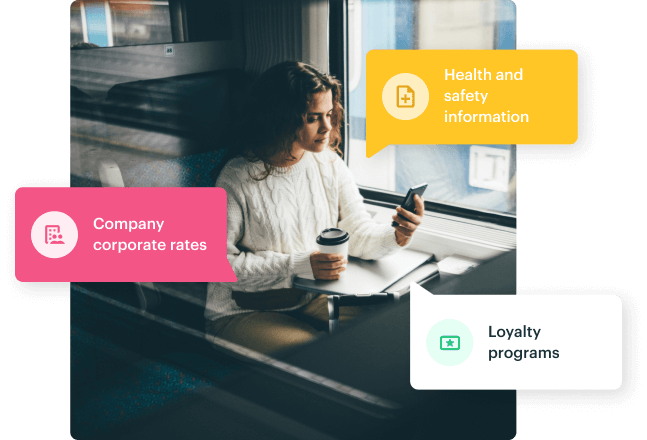 Why book your business train trips with TravelPerk
With TravelPerk you can do much more than with a regular travel agent or booking portal. We offer the best corporate rates by working with the industry's leading train operators such as Amtrak, Eurostar, Deutsche Bahn, SNCF, Trenitalia, Renfe, and National Rail in the UK to name a few.
After you book, the train costs are automatically added to the expense report for the trip. We are able to handle group booking of any size, reducing the stress of planning your next retreat. Our handy mobile app notifies travelers of all important info, including paperless tickets, and any travel updates. Leaving you free to work on what matters.
Why users love TravelPerk
Here's why thousands of companies have chosen TravelPerk to manage their business travel!
Instant platform setup
$0 setup fee & no hidden costs
15s response time for customer support
80% of the cost back 
for canceled trips
Claim 20% of your travel VAT
Free trial on any
 pricing plan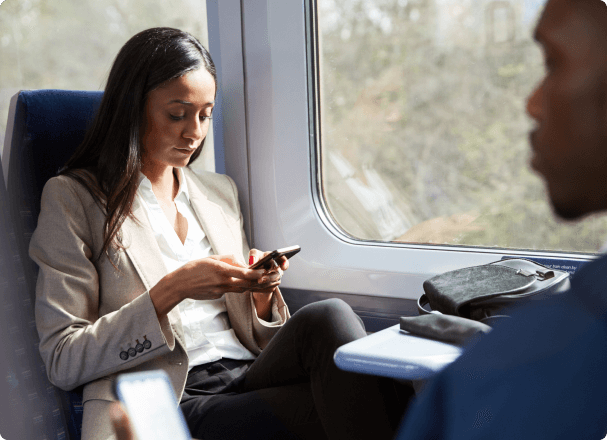 Train travel solutions tailored to your needs
We know that you want a flexible travel partner. We also believe that business travel should be easy. That's why TravelPerk unifies the booking and expense management process in a simple interface. We also offer transparent cancellation policies when plans change.
If you need a custom request, our dedicated support team is available 24/7 and has a response time of just 15 seconds – that's right! You can even define company train travel policies so your travelers can book with confidence.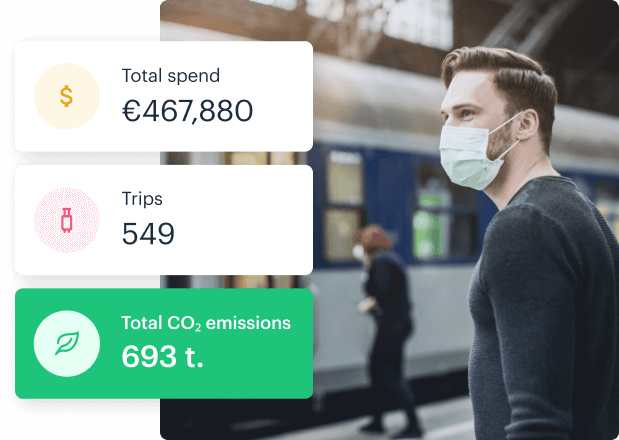 Lower your carbon footprint
We all try and do our part for the environment. Train travel is an excellent alternative to shorter flights or individual hire care journeys. Opting to take a train where possible can lower your company's carbon footprint, which is great for the environment.
With our platform it is easy to check if a train connection is available for the same route. Our GreenPerk features allow you to measure your carbon data and opt in for offsetting from within our platform.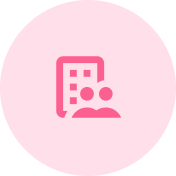 Seamless corporate train bookings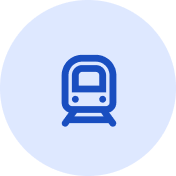 Industry-leading inventory of trains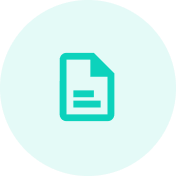 Transparent train cost management with our powerful features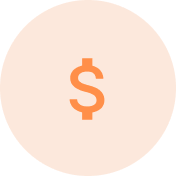 No more tedious expense reports – get one invoice after the trip

No fuss cancellation policy when plans change

Expert support team available 24/7, with a respone time of just 15 seconds.

Have your tickets and all train information at your fingertips through our mobile app.
Explore why these companies love booking corporate train trips with TravelPerk.
Join the 5000 companies that travel with us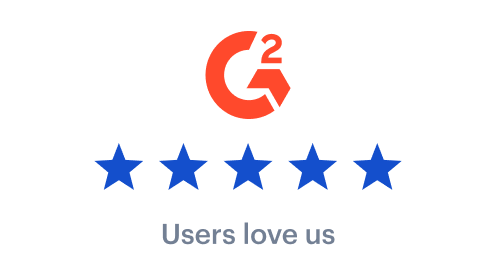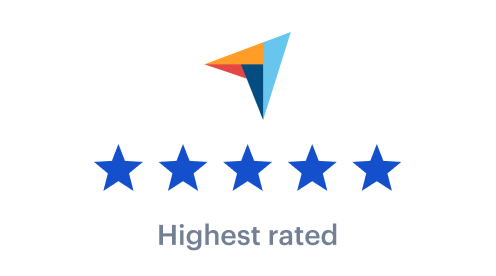 Book with ease from the largest business travel rail inventory
Request a demo here.
Frequently asked questions
What are the benefits of booking on your platform instead of using a travel management agency?
There are many benefits of booking with TravelPerk including saving time and money. Our platform automatically adds train costs to the expense sheet for the trip. This means you don't have to jump between booking portals or accounting software and manually add ticket costs. We also offer integrations with existing loyalty programs as well as flexible cancellation policies. With our reporting feature you can see a cost breakdown of company travel spend in just a few clicks.
Which rail companies do you work with?
You can expect to find trains provided by the following operators:
Renfe (High speed and Regional)
Eurostar Deutsche Bahn (IC, ICE and Regional) – we also support Deutsche Bahn Corporate rates
Trenitalia (High speed)
Italo
NS International
Thalys
SNCF (TGV)
National Rail in the UK via Trainline
Amtrak
SJ
SBB – Swiss rail travelers can now add their Half-Fare discount cards to TravelPerk.
If there's an option you'd like to book that you can't find on the platform, you can always request it via our Concierge service.
Will I not get better prices if I buy the tickets at the station?
We partner with many leading train operators to offer the best corporate rates. Buying tickets at the station is not a practical solution when it comes to group bookings, as there may not be enough tickets. When it comes to planning your next conference or company retreat, you want train travel to be seamless. We make sure it is.