Travel management reporting at its very best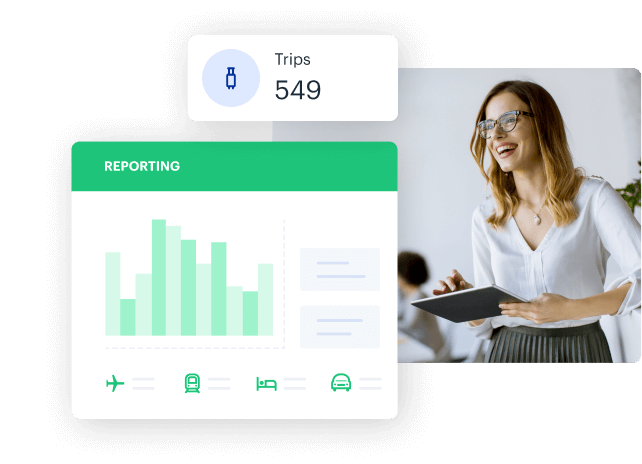 Travel management reporting at its very best
Flexible reporting covering every aspect of your business travel in a few clicks.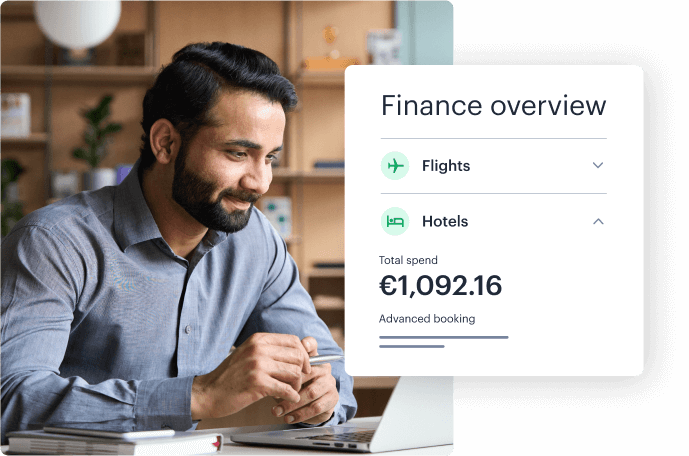 Advanced travel and expense dashboards
Get access to reporting that's as flexible as you need it to be. Break data down by person, transport type, booking type, cancellations, recoverable VAT, and more.
Configure and schedule reports or alerts focussing on the data you need to make informed travel management decisions.
Export your reports and give other teams a visual overview on how you're spending money if you're under or over budget, as well as your carbon emission output.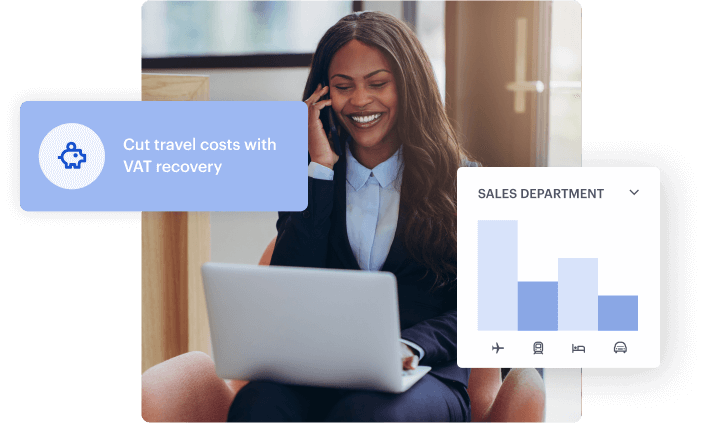 Finance teams love TravelPerk for:
VAT insights: Generate reports based on recoverable VAT, and predict the potential end-of-year savings from looking after VAT spend.
Account management: Premium TravelPerk account holders get access to an account manager to help tailor reports, read data and make financial decisions to save your business money.
Break down by cost: It's important to see percentages, but TravelPerk reports have the option to break everything down by cost in one holistic visual. See how you're distributing your travel budget between teams, transport, business trip locations, and more.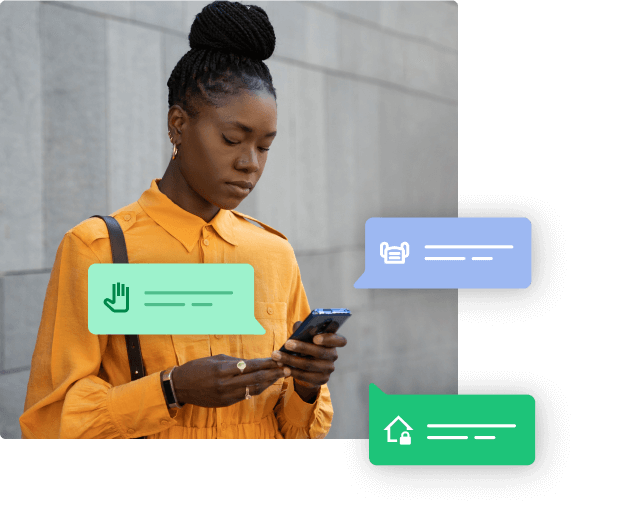 Set up travel restriction alerts on destinations important to you
Great travel management is about minimizing risk. The TravelCare solution is a free add-on for every plan, bringing you updates and alerts on COVID-19 guidelines, airstrikes, health risks, and more.
Travel in comfort and give your team the ability to cancel ahead of time if they need to at no cost. Plus, TravelCare updates travelers and managers, saving unnecessary communication in times of change and when travelers are on the go.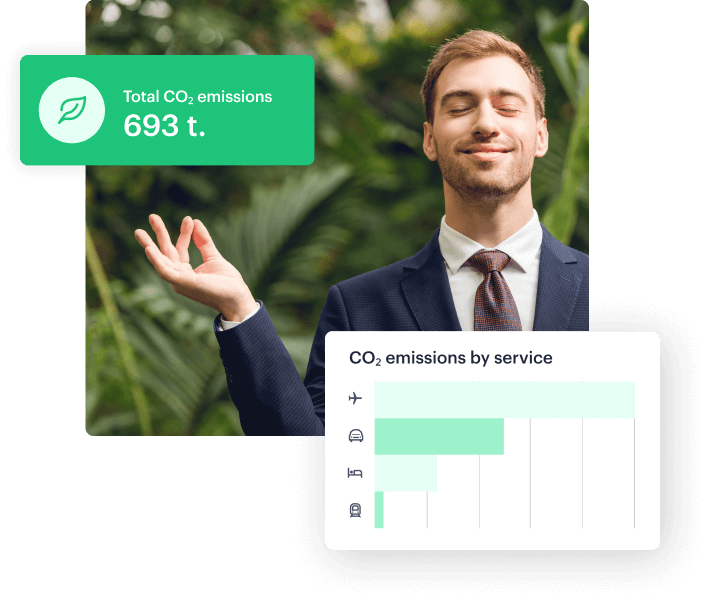 Travel management reporting goes green with GreenPerk.
Empower your business to offset CO2 emissions spent on business travel, and report on it just as you would with travel spend.
The GreenPerk carbon footprint report is downloadable, can configure alerts when your business reaches goals, and you can schedule it regularly to land in your inbox.
Get a clear overview of your business's CO2 emissions by flight routes and hotel stays, as well as the cost spent on offsetting your carbon emissions. It's time to offset what you leave behind and operate with a green footprint.
Take your corporate travel reporting to the next level.
Request a free demo today.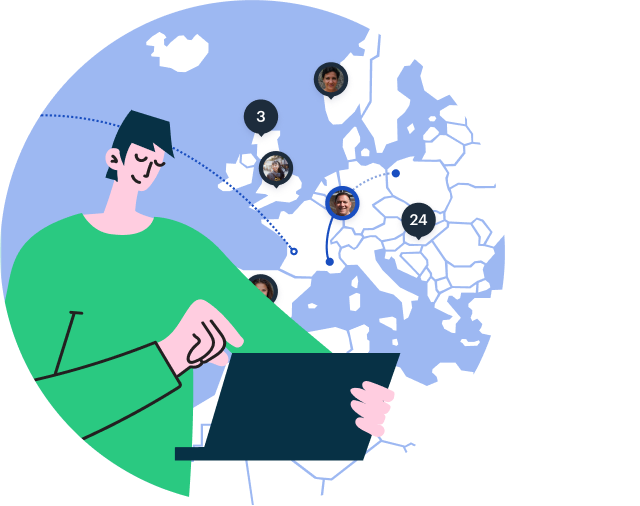 Track your travelers across the globe
Give travel managers a crisp, clean overview of whom they've got on the go, where they are in the world, and how they're traveling. Let travel managers navigate an interactive map and stay up to date on an entire teams' business trip progress.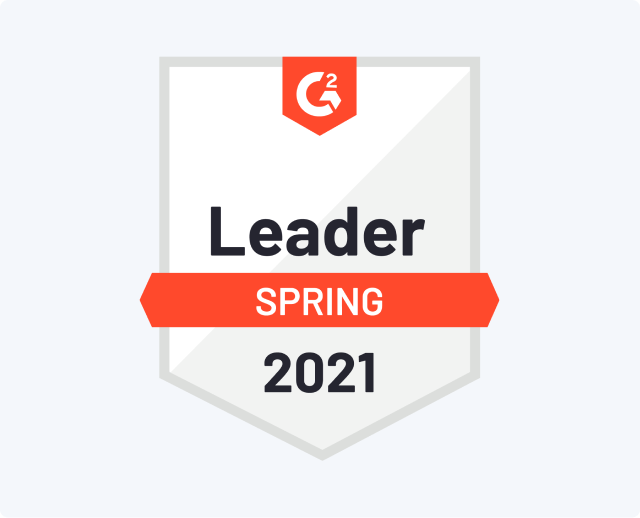 G2 Ranks TravelPerk as one of the top corporate travel management SaaS on the market
Be among those leading the way and taking business travel seriously. You have a world of benefits to capitalize on and a world of business to get to; let's get you there.
Join the greats that are putting travel program reporting at the top of the list.
Join the 5000 companies that travel with us