A guide to corporate travel policies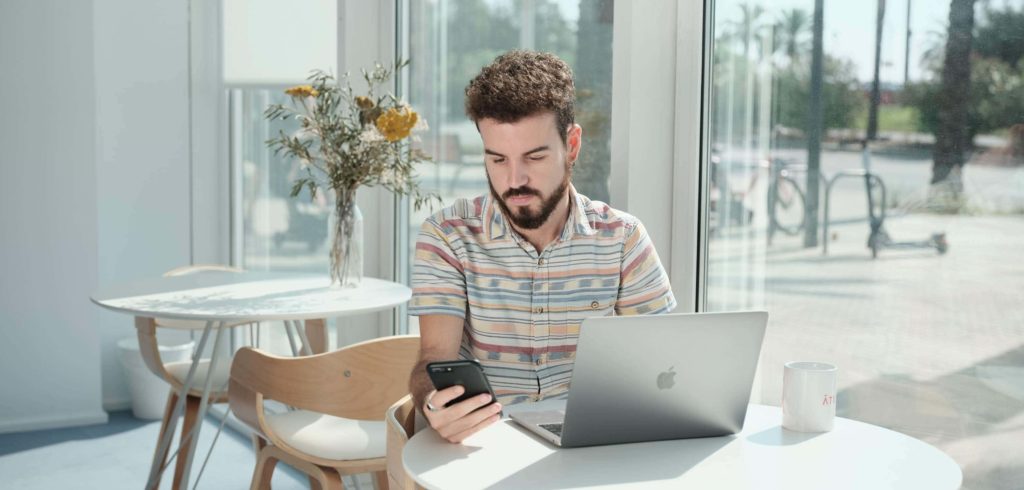 When you're tasked with creating a company policy, it's tempting to slap something together and call it good. But your policy has the power to affect future decision making by travelers, managers, and admins.
It can help you consolidate your company travel, making it easier to report and track, or it can fail to affect behavior at all.
We're kicking off this guide with an introduction to what a corporate travel policy is and what it can do for your company. Then we're going into detail with some important topics and resources: best practices, tips for writing, a customizable policy template, how to achieve near-full compliance, how to manage trip approval using tech, even how to automate the business travel booking process.
What is a travel policy?
A travel policy is essentially a company's rules and procedures that outline how their employees should approve, book and expense travel for business purposes. Corporate travel policies are usually created by the Finance Manager and the Travel Manager and typically outline things like, if an employee can fly business class, how many weeks in advance should they book their trips, or if there are certain precautions employees must take when traveling alone.
A comprehensive travel policy would normally have information about the following:
Booking procedure and approved travel booking tool
Allowable cost of booking (hotels, flights, ground transportation)
Special exceptions or rules for more expensive cities or routes
Preferred company vendors
Approval process for trips that exceed typical limitations
Reimbursement process
Permitted and not permitted expenses
Travel debriefing process
Travel insurance carrier
Duty of care vendor or procedures
Clearly, a travel policy isn't just about the moment of booking. It also controls so many aspects of travel and it affects employees in many different departments. 

Why create a business travel policy?
Clear guidelines mean fairness for all.
Travel policies aren't just rules, rules, rules. They shouldn't cause frustration and eye rolls. Rather, travel policies can positively impact both travelers and business. Here's how:
Benefits for travelers
Flexibility and autonomy to book their own travel within guidelines
Safety first! (Travelers' whereabouts are tracked)
Reduce confusion and hassle with travel booking
Benefits for the company
Reduce spikes in travel spend and gain control
Reduce friction and frustration over expenses and reimbursements
Increase fairness and foster a positive company culture
What should be included in a corporate travel policy?
Your company travel policy will be affected by how your company travels, who travels, and why they travel. However, there are some things that need to be in any company's policy.
It's essential to include your approved booking process and tool. Do you want travelers to book with one business travel platform so you can consolidate your spend? Do you want travelers to book for themselves within policy or do you want an office manager to book all trips?
Your policy should also clearly list what purchases can be expensed and what can't, that way your travelers don't unknowingly buy something that they won't be reimbursed for or add unnecessary expenses to their corporate card.
The travel policy is also a smart place to put your expense and reimbursement process. This way travelers have a reason to check out the policy.
And finally (but certainly not of lesser importance), you need to include all of the safety information that travelers need. What should they do in case of an emergency while they're away? Who should they contact for different types of emergencies? What insurance is available to them?
For more details on all of the above, see our template page and section on how to write a policy.
Common challenges with travel policies
Most likely, you don't want your travel policy to collect literal or virtual dust. Unfortunately, too many of them do. Here are some common problems with travel policy documents.
Travel policies are difficult to understand
No one reads them or remembers them
Travel policies are not enforced using technology
Travel policies come across as overly bureaucratic
Travel Policy Problems By the Numbers
64% of millennials understand their company's travel policy but still book outside of it.
72% of businesses haven't met their desired level of travel policy compliance.
50% or more of hotel bookings are outside of corporate policy.
Some of these issues can be solved simply by having a policy that more accurately reflects the needs of the business and the travelers. For example, if half of trips aren't compliant, the problem could be that your standard trip budget doesn't reflect current travel prices or demands. The nature of your business might require lots of last-minute trip bookings, even though these are against the policy.
In addition to a realistic policy, the best thing that a business can do is to have a policy that is actionable and implementable using technology. A wiki or word doc or PDF just isn't going to cut it.
You need a policy that lives inside of your booking technology.
How to bake your policy into the booking process
Because a document can't affect what people buy, you need business travel booking tech. Use a booking tool that includes customizable travel policies and approval workflows. This way, if a trip is under policy, the traveler or admin can book it. If not, a notification gets sent to the appropriate manager or to finance (based on your approval settings for that traveler or department).
Now we have established what a travel policy is and why it's important, have a look at the other aspects of this guide. This online resource will provide help on the following areas of a corporate travel policy: