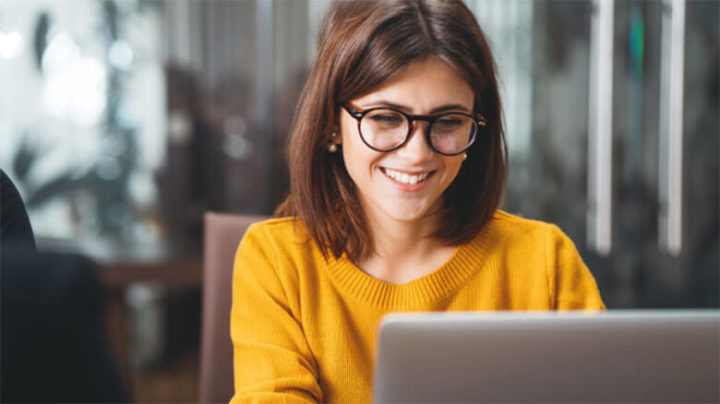 You wouldn't be a workaholic if you didn't have to be. But wrangling chaos and bringing order to your office takes time. Especially when new time-consuming, complex tasks keep coming your way.

One such task that can be super stressful when it lands on your plate is booking business travel. Chasing people down for their passenger info isn't my idea of fun, either.

No worries, we've got you covered with eight great tips to get business travel booking done smoothly and quickly.
1. Create a procedure for travel requests
At many companies (especially startups), there is no protocol for booking travel. Ask yourself a few quick questions:
Do some employees ask you to book their trip over email while others ask you in person?
Do some employees give you all the info you need while others give you just dates and locations?
Do some employees tell you their seat preferences when first requesting the booking while others mention special requests days later?
If you answered 'yes" to any of the questions, guess what…it's time to create a procedure for travel requests.

Yes, it will take time for employees to get used to it, but once they're accustomed to your new process, there will be fewer last-minute issues and clearer communication for everyone involved. So eventually, they will thank you.

The travel request document can be a fillable PDF that gets emailed to you or a live form that gives you a notification whenever it's filled out.
You'll need to include:
Airline or hotel preferences (individual ones beyond the corporate ones)
If ground transportation is needed and to/from where
Dates and if there's flexibility with date ranges
Etc.
Pay attention to what details you're always clarifying with employees, and add those items to your travel request form.

2. Save traveler info where you book flights
Get ready, this tip is going to save you A TON of time.

Rather than create traveler profile forms (or chase people down for their details), save all traveler details in one secure place…the place where you book travel.

Each traveler can be added as a user to your company's TravelPerk account, so when you enter their details once, you never have to add them again! This includes requisite info like birth dates and travel documents as well as helpful details like loyalty program numbers. (Saving loyalty program details will make you everyone's favorite person ever.)
3. Don't make employees pay for trips and then request reimbursements later
Some employees will claim they're okay paying upfront for their own trips, but this gets messy quickly. When business travelers go rogue and pay for themselves, you can't be sure they're booking within policy until after the fact.

As an admin, it's better to handle everything (including payment) on their behalf, whether that's paying upfront with the company card or via monthly invoices.

But what if this situation happens on accident or in error? An employee might have followed protocol, but the hotel could be requesting payment on site. If this happens, you'll have to be available to clarify any issue with the hotel. If you book with TravelPerk, our customer support is available 24/7.

4. Satisfy travel requests quickly (so long as all details are squared away)
Processing travel requests within 24 hours is the best way to stay under budget. In the vast majority of cases, the price of flights and hotels only increases as the trip gets nearer. So when you book quickly, you usually secure the best price.

However, there is such a thing as booking too fast.

Even though you've received a travel request, the employee who submitted it might come back with an itinerary change.

Double-check with employees that all trip details are set, and consider putting a checkbox on your travel request form that says something like "Barring unforeseen circumstances, is this trip ready to be booked in the next 24 hours?"

That question will help deter employees from submitting a travel request form too soon.
5. Don't waste time looking at the wrong hotels
With flights, there are usually only a few great, viable options. Everything else is either ridiculously priced or has the worst layovers imaginable. But when it comes to hotels, the options are endless…and overwhelming.

As an office manager, your time is limited and very valuable, so don't waste it looking at hotels that aren't a fit.
Instead only search among hotels that are:
Preferred by your company
On negotiated rates with your company
On budget
Our hotel search function makes it easy to filter results and even gives you map overlays so you can quickly weigh location against various filters as well.
6. Give the traveler all their trip details in one place
To save time on booking, you also need to proactively save time after the trip is booked. You don't want a traveler who knows their flight info asking you for their ground transportation details and vice versa.

The best way to do this is to save everything in one place, like a single email or PDF. Or at the very least remind travelers after booking to use an app like TripIt. Anything booked with TravelPerk can be pulled up at any time when the user logs in, so it's saved in one place automatically.
7. Go above and beyond for executives
You're trying to get employees to follow a set protocol in the hopes of saving everyone's time. But don't expect to get executives to follow suit.

Cater to them by using your travel request form as a checklist — it's a checklist of what you need to ask them, not what they need to fill out.

You can also satisfy special requests for executives that you might not for employees, such as securing them extra legroom, adding their significant other to the trip, or making dinner reservations their first night away.

You'll know the best approach for each exec.

To get help with some of that pampering and hand-holding, check out our Executive Club.
8. Demand great customer support whenever you book travel
You've been there…waiting on hold to tell the same story to the 4th customer service rep in one day.

Relieve some of the stress of trip booking off your shoulders by making sure to book with a business travel solution that has excellent support.

You might consider making best friends with a travel agent if your company uses a corporate travel agency, or leaning on your dedicated senior travel agent if your company books travel with TravelPerk Premium.

Whatever you have to do to get help, do it! You deserve it, and your company needs you. The time you save booking travel can be spent on the myriad other administrative improvements you're putting in place!
TravelPerk helps executive assistants and office managers save time booking and managing travel for their times with traveler profiles, corporate-approved hotel searches, and superior, custom support.