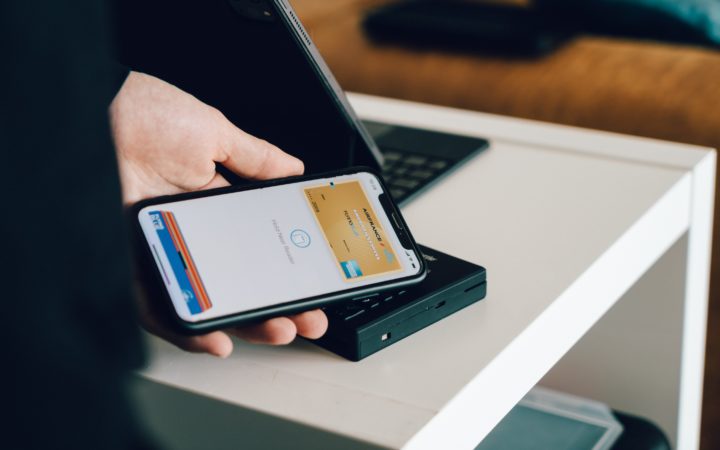 If you're finding business travel expense management (T&E) challenging to control - you're not alone!
Slow T&E processes affect everyone in your business - from finance teams, to travel managers and the travelers themselves. If you have employees traveling to numerous different cities, your finance team will be frantically trying to track down countless flights, hotels, ground transportation, and food vendors. As travel expenditure varies from month to month, without the right tools in place, your organization risks a lot of time-consuming manual work and potential errors from manual processes.
Put simply, when your team has less paperwork to deal with, they can focus on higher-impact initiatives.
In this article, we'll take you through practical steps that will help you save time and automate your expense management processes.
How to speed up expense management for everyone
Everyone at your company deserves faster expense management processes, so they can spend less time on manual operations and more time on meaningful projects.
To set up your company right, you'll need both a travel management platform and an expense management platform.
Travel management platform - To book, approve, and analyze travel spend.
Expense management platform - To add, approve, and reimburse expenses (all business expenses, not just travel).
Let's dive deeper into why you need both of these systems, how they work together, and how to choose the best options for your accounting team.
1. Choose a best-in-class travel management platform
A travel management platform can drastically reduce manual work in several important ways. First, travel managers won't need to book business trips on behalf of travelers, who can instead book the options they want within company policy. There's also less back and forth when it comes to approving trips. Travel platforms offer customizable approval workflows so that approvals are transparent and automatic.
Travel management platforms reduce manual effort on the financial side as well. There should be no need for employees to pay upfront and request reimbursement. Rather, the platform should offer consolidated monthly invoicing. This can shave dozens of hours of hassle off of your normal manual process if you're used to wrangling hundreds of invoices at the end of every month.
Key features in a successful travel management platform
Easy self-booking with approval process.
Transparent and simple travel policies that can be integrated into the platform.
Large inventory of travel options at competitive prices.
24/7 customer care support.
No need to pay out of pocket and later chase reimbursement.
Consolidated monthly invoicing.
Intuitive reporting tools that help you simplify how you manage travel spend.
Integrates with your expense management platform.
TravelPerk has the largest inventory of travel service providers on the market offering an all-in-one solution to simplify the way book, manage and report on your corporate travel. Our platform offers centralized invoicing for easy budget management for your finance team, 24/7 customer support from real humans, and real-time expense reports to give you informed insights into your spending. See our platform in action.

2. Choose a top-rated expense management platform
You'll also need best-in-class travel expense software. Why? There are other expenses outside of travel. You might have office managers in charge of purchasing products, event managers who procure DJs and venues, and sales representatives who purchase client lunches. It's wise to have a dedicated platform that can streamline expense management for things outside of travel too.
Some of the most useful features are aimed at reducing manual data entry. A credit card transaction importer and receipt scanner can eliminate the need for employees to fill out paper forms or entering individual transactions into a software system. (Say goodbye to chasing hundreds of paper receipts for every trip and long headache-worthy spreadsheets!)
You'll also want to hunt for a platform that speeds up approvals and necessary reimbursements. It should also help you manage your work as a team, with appropriate access levels and task delegation.
Most importantly, when it comes to saving time on T&E management, whatever expense management system you use should have a direct integration with your travel management platform of choice. This is essential so you can gain better spend visibility and avoid expense fraud.
Key features to look for in an expense management platform
Receipt scanning
Credit card transaction importing
Corporate card reconciliation
Expense approval workflows
Delegate access and tasks to finance colleagues
Intuitive with no learning curve
Integrates with your travel management platform
TravelPerk offers one-click integration with leading expense management solutions such as Pleo, Yokoy, Circula, Divvy, and Payhawk so you can enjoy a best-in-class business travel management platform that integrates directly with your expense tool. Discover all our expense management partners in our marketplace. 
3. Integrate and roll out your chosen platforms
The next step is to start rolling out your travel management platform and expense solution. Depending on the size of your company, the solutions you choose might offer to help you onboard your employees.
There will be several important to-dos.
Launch your travel management platform:
Add all travelers and admins to the platform.
Create company travel policies per team, cost center, or department.
Set up approval workflows for teams, cost centers, or departments.
Enable dynamic budgets to create real-time budgets that match the destination's pricing.
Launch self-booking with all business travelers:
Add all users and admins to the expense management software.
Create automated expense approval workflows based on rules.
Notify business travelers of the new mobile app for scanning receipts.
Now its time to set up your expense management automation by integrating both platforms. Provided the two solutions have a direct integration, you could choose to either bring the expense management platform data into your travel management platform or vice versa.
If you bring your travel management platform data (what you've spent on flights, trains, rental cars, and hotels) into your expense management platform, you'll be able to analyze and report on all employee expenses in one place.
Or, you could pull in travel-related expense data into your travel management platform to get deeper travel analytics insights.
Now you've successfully set both solutions up, you'll soon see how streamlined (and quick!) expense management automation for business travel can be! You'll save a lot of time for everyone involved, reduce manual work, improve policy compliance, increase spend visibility, and begin collecting accurate, real-time data so you can make more-informed financial decisions.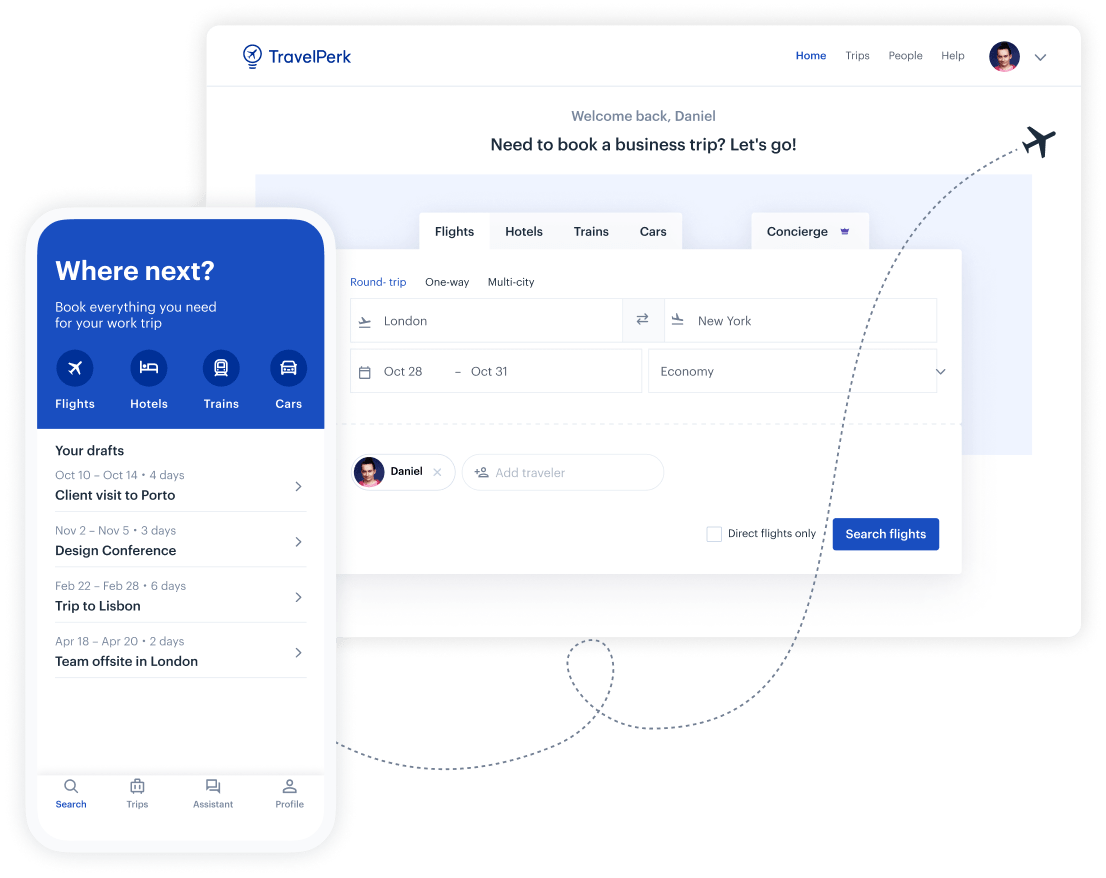 Make business travel simpler. Forever.
See our platform in action. Trusted by thousands of companies worldwide, TravelPerk makes business travel simpler to manage with more flexibility, full control of spending with easy reporting, and options to offset your carbon footprint.

Find hundreds of resources on all things business travel, from tips on traveling more sustainably, to advice on setting up a business travel policy, and managing your expenses. Our latest e-books and blog posts have you covered.

Never miss another update. Stay in touch with us on social for the latest product releases, upcoming events, and articles fresh off the press.