Best free business travel booking & expense tools for small businesses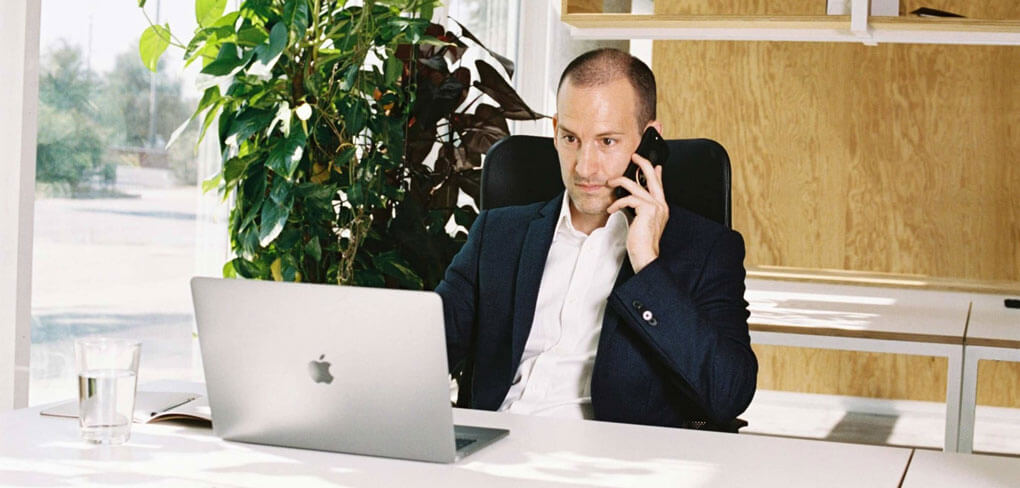 As more employees take to the road, it's more important than ever to be smart and strategic when it comes to booking and expensing business travel. Travel management software is now readily available and affordable for all businesses, no matter the size. Small to medium-sized businesses no longer need to make do with consumer sites, which made collecting invoices a big task and can start experiencing the benefits of using travel software designed for business.
Whether you're booking as a travel manager or an employee, this guide will highlight the best free tools to make business travel painless, from booking, automating, and managing travel as a small business.
Booking flights
Flying is a pretty popular option for business travel. Make sure you book a flight that will allow your travelers to be as productive as possible. Consider flexibility, connection times, routes and seat preferences.
KAYAK
KAYAK is a popular travel search engine that can help you find the cheapest fare and best deals for all your travel needs: including flights, hotels, and rental cars. KAYAK has also shifted towards corporate travel management, with the creation of KAYAK for Business, which uses the content and simple interface of KAYAK but targeted to business travelers. Employees can book competitive deals whilst adhering to company approval processes and travel policies.
Benefit: The free tool could be a great advantage to a small or medium-sized company that doesn't yet have a corporate travel system in place.
Accommodation
Sleep matters, so having a great place to stay can really optimize a business trip. Use filters to ensure where you book is close to the office, includes business travel essentials (Wi-Fi!), and has flexible check-in times.
Booking.com
Booking.com is the largest accommodation booking platform in the world and its corporate management tool gives business travelers access to exclusive rates whilst giving full visibility and control over each business trip.
Booking.com Business is a centralized tool that allows employees to book and manage their own travel with confidence. Management and reporting functions let users track spend by department and destination to get insights that fit company needs.
Benefit: Frequent travelers may also be entitled to the Genius Business discount program, which rewards travelers with upgrades, free breakfast, and reduced rates. This could save you significant money if your employees travel often.
Airbnb for Work
Airbnb is a community marketplace that lets travelers stay in unique accommodations around the world. Airbnb for Work is no exception to this. It's a free tool that makes it easier to book and manage company trips on Airbnb.
If you're thinking about using Airbnb for Work, here are some advantages:
Through employee roles, you can set access permissions for employees, determining who can book, manage, and download company reports
The Airbnb for Work dashboard keeps track of employee spending and generates invoices and accurate reporting for each booking
'Work ready' listings on Airbnb for Work guarantee Wi-Fi, work-friendly spaces, self check-in and flexible cancellation conditions, designed with the business traveler in mind
It's a cost-effective option if colleagues are staying in one property rather than in multiple hotel rooms
Airbnb for Work has spaces to rent for conferences, meeting rooms and offices
Benefit: Airbnb for Work is most effective for smaller businesses and can even encourage collaboration and team building. It's definitely worth considering, and not just because it's free.
If you'd like more information on travel for your small business, you can check out our quick guide here.
Full travel management
TravelPerk
TravelPerk is a comprehensive travel management solution that allows travelers and managers to plan, book, and manage business trips. TravelPerk's large inventory means users can book flights, accommodation, trains and car rentals all on one platform.
Designed with businesses in mind, users have access to the features they need: travel policies, individual and team invoices, integrations, and expense reporting. Office administrators get control and visibility over bookings and travelers get the freedom to book what's best for them, within policy. 
TravelPerk's travel management software is completely free.
Benefit: TravelPerk has a customer support team available 24/7 to help users with everything from rebooking flights to booking group conferences.
Best free tools for travelers during the trip
Let travel management tools help you whilst you're traveling, so you can focus on the important work instead.
TripIt
TripIt is a great tool for the business traveler, creating a simple solution to organize travel plans. All you need to do is forward your booking confirmation emails (or allow TripIt to scan your mail automatically) and TripIt will do the rest, instantly generating an itinerary for the trip no matter where it was booked.
TripIt offers free and paid membership services, each with unique benefits.
Features of the free version:
Confirmation numbers, contact information, and reservations are all stored in one itinerary which can be checked and manually edited at any time
Trips can be synced to your calendar and shared through text or email
Travel documents can be stored securely in TripIt, which removes the need to carry physical copies or valuable documents
With paid TripIt Pro, travelers receive alerts if their flight is delayed or canceled, can use interactive maps of their destination, and can even select seats.
Benefit: If you're environmentally conscious, the tool tracks and shows offset options for carbon emissions.
Spendee
Spendee is a simple, user-friendly, free budgeting and tracking app. It's not necessarily designed for the business traveler, but it can be used by traveling employees who like to keep track of their spending on the road. Shared wallets mean companies get visibility on all employee travel spending.
Plus, you can set agreed budgets with your employees on and will be notified if the daily budget is reached, making it a highly effective tool to control employee travel spending.
Benefit: Spendee supports multiple currencies to help track international expenses no matter where you are in the world.
Best tools for small business to track & control travel spend
Managing travel expenses is an essential and complex task that a business needs to undertake. To save valuable time, it's a good idea to use software that will help digitize and track travel spend.
But before the team travels, be sure to have an expense policy in place so employees know exactly what they can spend money on.
Spendesk
The great benefit of Spendesk is that it allows users to pay with virtual and prepaid cards so that employees never have to pay with their own money or wait to be reimbursed. Companies can use Spendesk to set approval workflows and spending policies and get real-time insights into each employee's spending. If an employee spends their own money, it can be easily expensed and linked to their profile.
Benefit: Spendesk has a strong focus on security to reduce potential fraud making it a trustworthy and safe option to manage company travel spend.
Expensify
Expensify is the industry-leading expense tracking tool for a reason. It simplifies traditional expense management and has made it easier than ever to track and reimburse business expenses.
A business traveler can simply submit a photo of a receipt and Expensify will decode it and file it to the correct expense report. When submitted, the traveler can get their money back. With the flexibility of Expensify, approval processes can be set to make the reimbursement instant. The tool can also ensure accurate exchange rates and detect double submissions. What's not to love?
Benefit: Expensify seamlessly integrates with other platforms. Any trip booked on TravelPerk, for example, is automatically reported in Expensify.
Disclaimer: This tool is not free as there's a $5 monthly subscription fee. However, with the time and money Expensify can save you, it may be worth considering.
Alternatively, there are many travel agencies that focus on managing travel for small to medium sized businesses if you'd rather outsource travel management rather than using a software.