The travel industry isn't built for flexibility.

Don't believe me? Well, have you ever tried to get a refund on a trip you didn't take?

I have and it's not easy. In many cases you have to track down the specific email or phone number that's hidden in a dropdown of a subpage of a subsection of a website. And those are the good ones. Some ask you to send a written letter to a "postal" address. (I googled it, it requires something called a "stamp")

Surely this is easier if you buy the right type of ticket, no?

No.

For a start, what's the right type of ticket? Well there's certainly plenty to choose from. In some cases, there's a different cabin class for every letter of the alphabet, with hundreds of different fare codes. News to you? Spare a thought for the copywriter tasked with coming up with 26 different names for classes.

First Class,
Business Class
Upper Class
Cabin Class
Economy Class
Super Economy Class
Baggage Class
Middle Class
Cattle Class?

How many is that? Nine? Only another 17 to go!

"Ah!" I hear you say, "But you don't see all the different types when you're booking, you just have to tick that box to make your trip flexible."

Hmm, wrong again. That little checkbox is really easy to click, but it doesn't make the refund process any easier or quicker. And often, if you read the small print you'll find that it only covers you in the event of sickness or the passing of a family member. Those aren't the most likely reasons for you to change a personal or business trip. And even if that was the reason you needed to cancel, who wants to mess around with phone calls, emails, or post boxes when you're sick, or you've lost a loved one?

The truth is, the only fares that are truly flexible cost on average 60% more than basic flights. Even then, the process is still tiresome and designed around plans not changing. Fixing this has been something I've wanted to do for our travelers for years.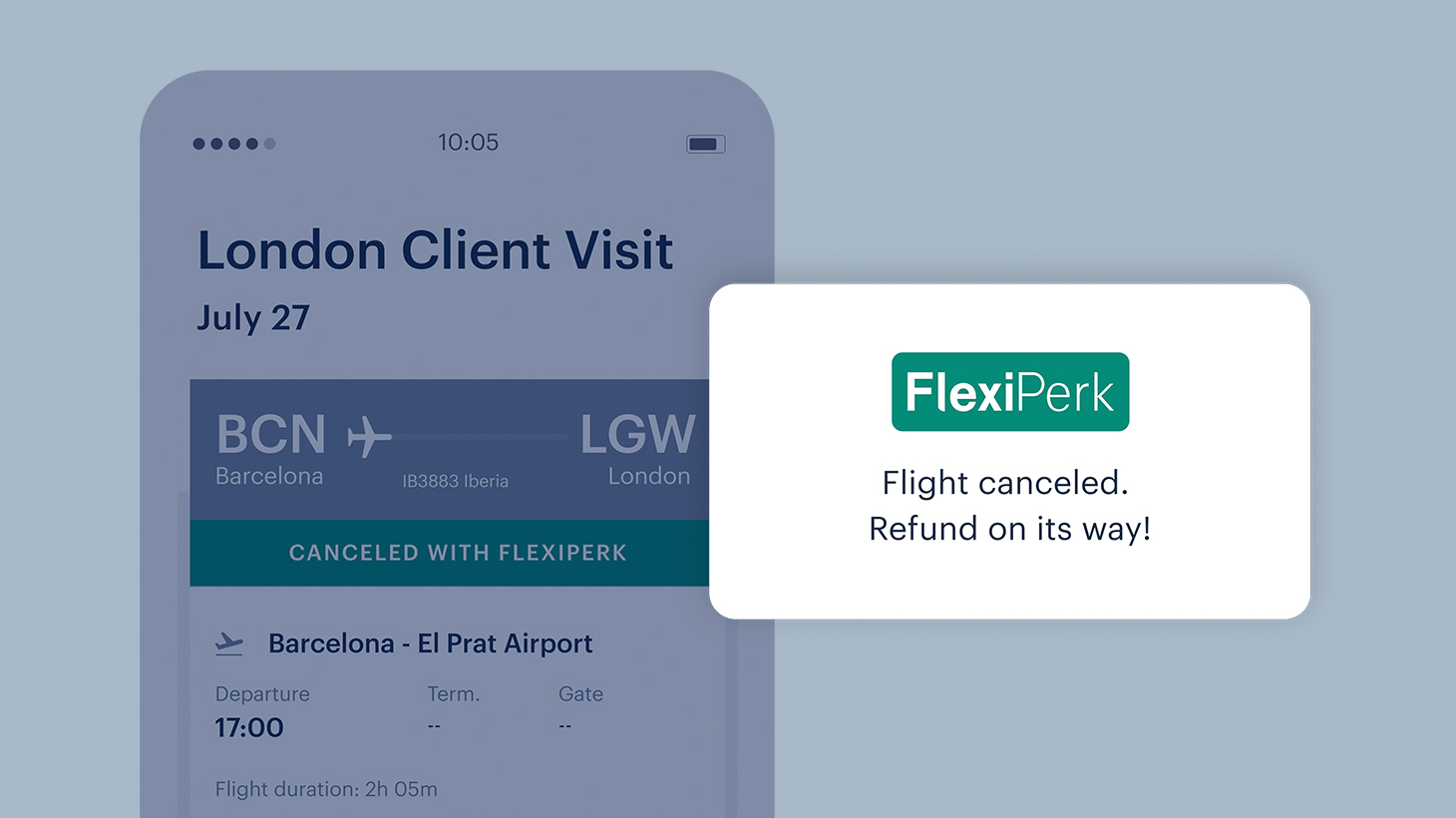 Travel just got flexible
Today is the day business travel truly becomes flexible. I'm thrilled to announce that we're opening up the Beta program for our new offering, FlexiPerk, to companies that need to be able to change their minds.

Business travel is particularly susceptible to change. Clients cancel meetings, deals fall through, new lead wants a face-to-face tomorrow. For too long, business travelers have been left with the choice between excessively expensive fares, or crossing their fingers and hoping no one changes their mind.

Now, they don't have to choose. Just sign up to FlexiPerk, and every part of every trip is refundable. And we mean everything. Business-class flight, low-cost flight, hotel, boutique hotel, Airbnb, car rental, train ticket, anything. The best bit is that we do it all for you! You don't have to call, email, or write to anyone.

Last week, we announced an extension to our round C, and it's offerings like this one that are the reason we decided to double-down. FlexiPerk is the first part of our new push to bring innovation to the market, to give business travel products that are designed for travelers who deserve a better experience.

If you're interested, check out www.travelperk.com/flexiperk and sign up for our Beta. There is a waiting list for customers interested in joining FlexiPerk, and we'll be rolling out invitations as fast as humanly possible.

TravelPerk is on a mission to make business travelers happy, while increasing visibility and control for companies. FlexiPerk is a massive step towards this goal. More to come soon, stay tuned!