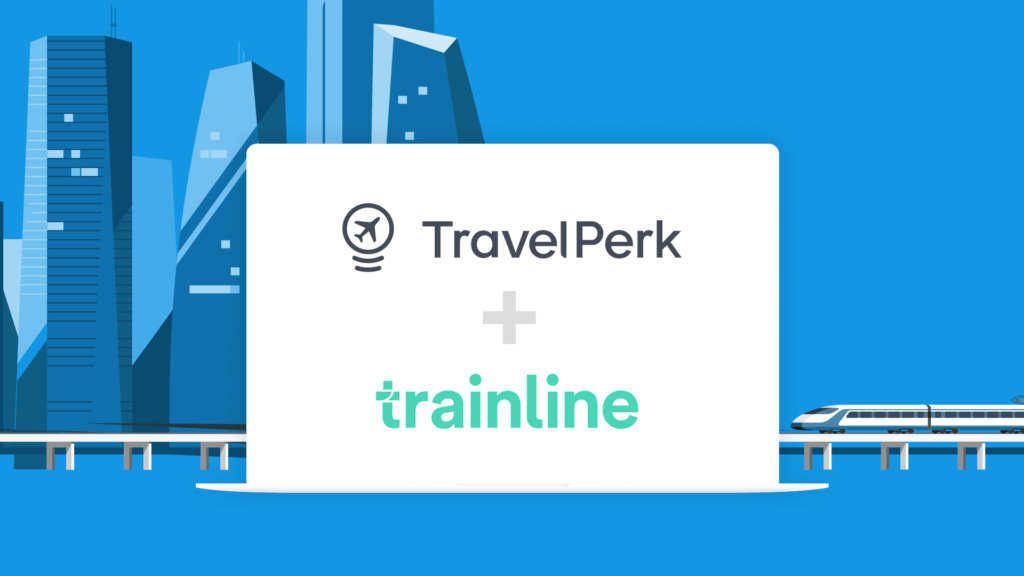 Travelperk Announces Trainline for Business Integration
LONDON, Monday 20th May: TravelPerk, Europe's fastest growing online travel management platform, today announces the launch of a new UK rail integration with Trainline, Europe's leading train and coach platform.
The two leading travel brands are well-loved and much-used in the business travel booking world – and the integration marks a further step for TravelPerk in the enablement of seamless travel booking and management for business travellers, thanks to technology driven solutions from digital brands.
The decision to integrate a UK train booking service into the TravelPerk platform is a strategic one for the company – who have seen firsthand the rapidly growing increase in business travellers choosing trains. In the first three months of 2019 alone (compared with Q4 2018), train bookings made on the platform have increased by 138%. The choice of Trainline for Business as this partner is evidence of TravelPerk's commitment to user-friendly experiences and simplicity for the traveler. Trainline is amongst the highest rated travel apps in the Apple app store with a rating of 4.7 stars and offers the most options for the UK rail traveller.
From Monday 20th May 2019, travellers searching the TravelPerk platform for domestic UK travel will see results from the entire Trainline for Business UK inventory, able to add train tickets to their booking with the click of a button – alongside flights and accommodation - and collect them from one of the 1700 ticket-collection kiosks installed in stations across the UK. Tickets will be covered by Trainline's own ticket adjustment and cancellation services. What's more. thanks to the 24/7, 7* customer care support at TravelPerk, business travellers can hand the process of updating or amending their booking over to a dedicated customer care manager– saving them time to focus on what matters - work.
Avi Meir, CEO and co-founder of TravelPerk says of the partnership:
"Access to booking train travel is a growing priority for our customers, and by bringing this much respected service into the platform we are enabling them greater control over their entire trip; reducing the effort involved in organising travel for work while ensuring continual access to the broadest range of options to suit their travel needs. We're excited to watch our partnership with Trainline for Business flourish in coming months."
David Higgins, General Manager, Trainline for Business commented:
"Trainline for Business is extremely proud to be working with TravelPerk; a company aligned with our ambition to deliver an exceptional booking and travel experience for business travellers."
Trainline X TravelPerk Promo Assets
---
About TravelPerk
TravelPerk is the next-generation business travel platform pioneering the future of business travel. TravelPerk's all-in-one platform gives travellers the freedom they want whilst providing companies with the control they need. The result is saved time, money, and hassle for everyone.
TravelPerk has the world's largest travel inventory alongside powerful management features, 24/7 customer support, state-of-the-art technology and consumer-grade design, all of which is enabling companies worldwide to get the most out of their travel.
Backed by world-class investors like Kinnevik, Target Global, Felix Capital, Spark Capital, Sunstone, LocalGlobe, Amplo, 14W—investors in some of the most disruptive companies in tech including Zalando, Slack, Trello, Twitter, Farfetch and Delivery Hero — TravelPerk is reinventing business travel with an end-to-end solution that works.
Press contact:
Elisa Llera
Communications & Press
press@travelperk.com