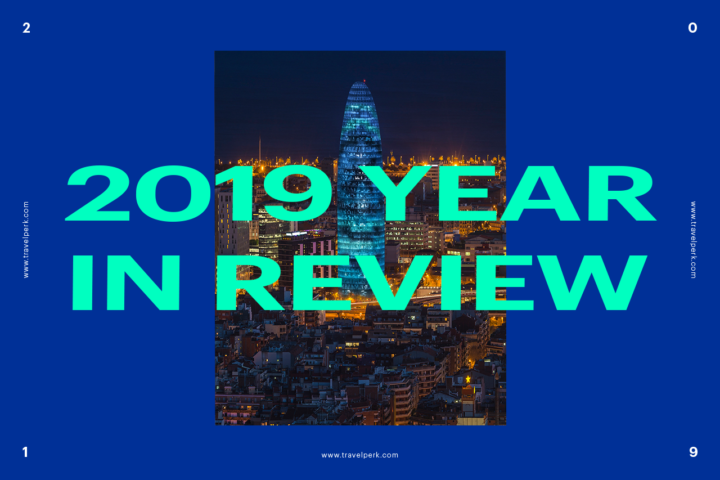 In 2019, we added 307 employees, but not just because we wanted to make our end of year party epic. We also opened 3 offices, and raised $60m in funding to close our Series C at $104m, because we know there are more business travel pains to solve and we feel like we're the right people for the job.

We doubled down on our mission to fix business travel. We knew we had to make more improvements to the traveler experience, try and remove the inflexibility of business travel bookings, and save even more time for office teams.

Here's our list of how we did that in 2019.
Ground transportation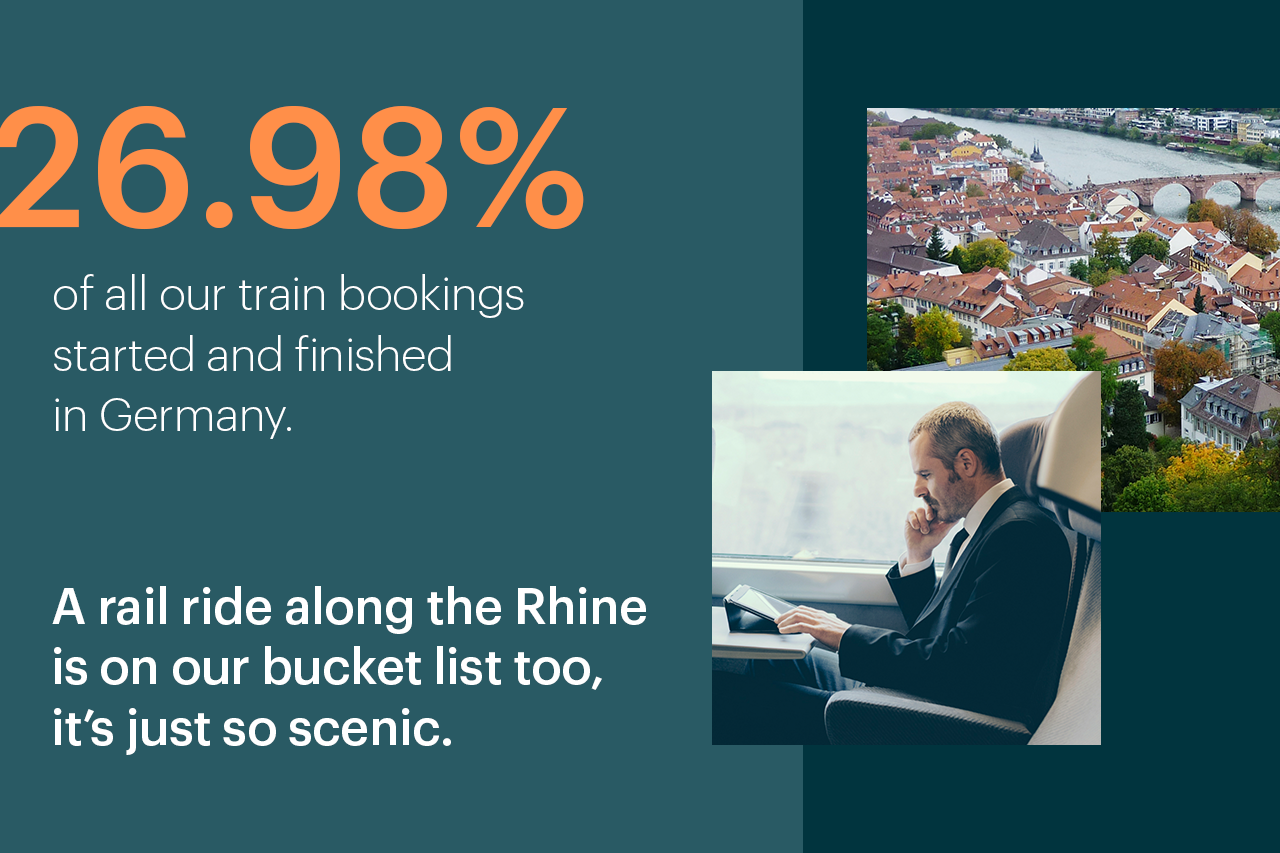 World-class train inventory
When you book a train with TravelPerk, you get the same benefits. Travel spend reporting, oversight, and control, everything you get when you book a flight or hotel.

We rolled trains out of beta and made major improvements to the train booking experience, and in May, we announced our newest rail integration with Trainline, Europe's leading train platform. Trainline offers the most UK rail options. Period. Our partnership with Trainline includes access to etickets, seat reservations, preferences, and even tube connections.

You can also now use your discount cards with Deutsche Bhan, SNCF, Thalys, and UK Rail to get the best prices right inside of TravelPerk.

And we made it easy to add loyalty points when you book trains with TravelPerk too. We support Club Eurostar, SNCF Voyageur, Thalys TheCard, and +Renfe.
Car rentals at the ready
We knew that not having cars was a big omission from our inventory, so we went ahead and added them, but we made sure we did it right.

Now you can book from your favorite rental car providers: Avis, Enterprise, Europcar, Hertz, National, and Sixt—with more on the way.
Flexible business travel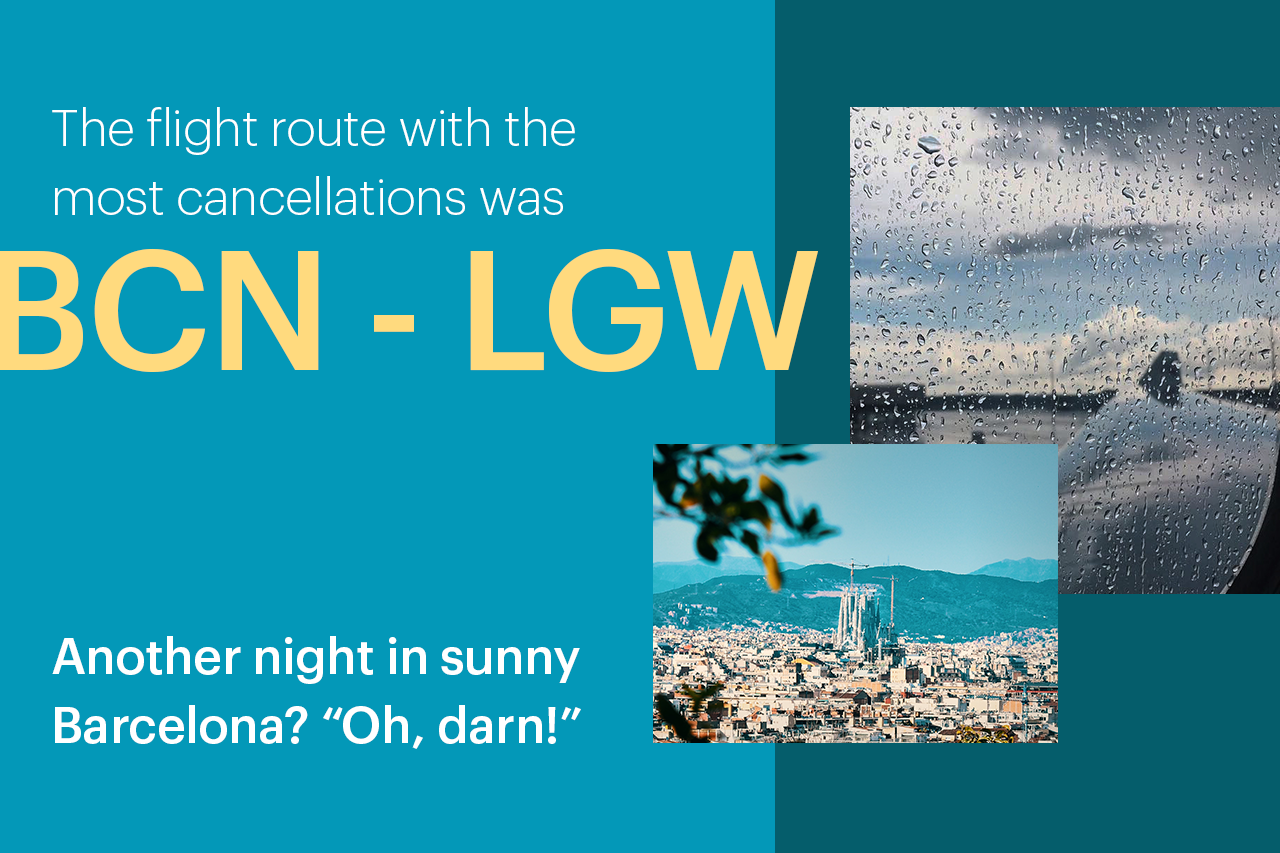 FlexiPerk means business travel is finally flexible
Business travel can be stressful. Booking and paying for trips that get canceled is something every business has to put up with. So in July, we launched FlexiPerk in beta, and in November we made it fully available to everyone in the US, UK, Germany, and Spain.

With FlexiPerk, you can cancel any flight, hotel, car, or train for any reason, and get 90% or more of your money refunded, right up until 2 hours before you fly. All you have to do is pay an extra 10% of your trip cost upfront.

Customers using FlexiPerk love the quick, stress-free refunds it provides. SumUp have been using FlexiPerk since the early days and love it.

"FlexiPerk has taken the hassle out of traveling," says Matabo Kimani, Head of Operations for SumUp. "At SumUp things change quickly, that means we have to change flights and reservations. But with the knowledge that I can easily do that with FlexiPerk, I don't have to worry about the whole process of cancelling flights, rebooking flights, it just makes business travel so much less stressful."
Hotels
Add your hotel loyalty programs and get your points
In addition to flight and train loyalty programs, travelers can now collect points with their hotel loyalty programs.

We support a lot of different programs: Marriott Bonvoy, Hilton Honors, World of Hyatt, NH Rewards, Le Club Accor Hotels, IHG Rewards Club, Best Western Rewards, Radisson Rewards, Scandic Friends, Wyndham Rewards, and MeliáRewards.

We know you love those points! Each traveler can save add their own profile and from then on, TravelPerk automatically adds every point you accumulate.
Save office locations for faster hotel searches
Most business trips are to an overseas office, which means it makes sense to have some favorite hotels nearby, and to make it easy for everyone to know that they haven't booked somewhere miles away.

That's why we added the ability to save your office locations. This makes it possible for everyone searching to simply select the office they're visiting and then only see hotels within 2km, or a 10-minute walk.

These locations get saved in Company Settings so that everyone in your company can select from your frequent destinations.
More hotel inventory than ever
We already believe we have the world's largest travel inventory and some of the best options, but we know others are trying to catch up. So we went live with our Amadeus GDS integration, which allowed us to offer hotel loyalty programs and directly contracted discounted rates, as well as more hotel inventory than ever before. 🎉
Discounted rates
In 2019, we worked really hard to bring you special rates that you won't find anywhere else.

Hotels have special prices that they save for enterprises that negotiate deals privately. We secured these special rates for you by combining the purchasing power of our customers to get one-of-a-kind deals from the biggest providers and networks in the world. (That's why not even consumer booking sites can get these rates.)

We're now offering Discounted Rates, Corporate Rates, and TravelPerk Rates on many different hotels around the world.
Flights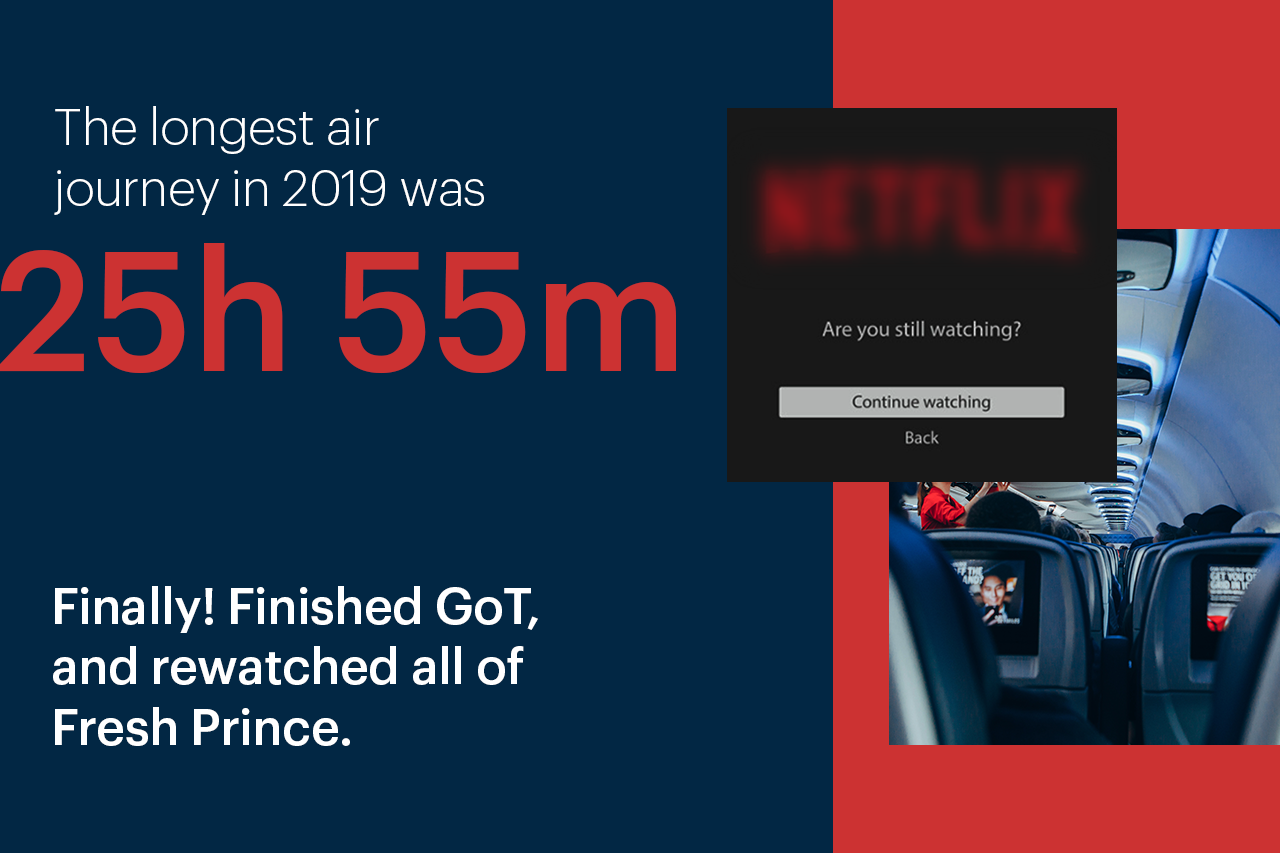 Big savings with Lufthansa Group, Iberia, and Air France-KLM
When we launched our NDC partnership with Lufthansa Group, Iberia, and Air France-KLM, we were able to secure big savings on flights, in some cases as much as 37%.

With our direct integrations, we're able to offer the best possible flight prices and more in-flight purchases and upgrades in advance.
Helping travelers be even choosier
Quick jargon definition: ancillaries are upgrades and add-ons like priority boarding, in-flight WiFi, extra baggage, and seat selection. 

In 2019, we made major improvements in getting these booked on our platform, and we're continuing to add even more options. 

Essentially, helping travelers self-book within company policy is only the beginning when it comes to the traveler experience. We're helping them achieve even more in one central place that's within policy and requires no time-consuming reimbursements. 

We'd love to hear what you've thought about these releases. Send us a tweet. 

If you're not yet using TravelPerk, check out our product.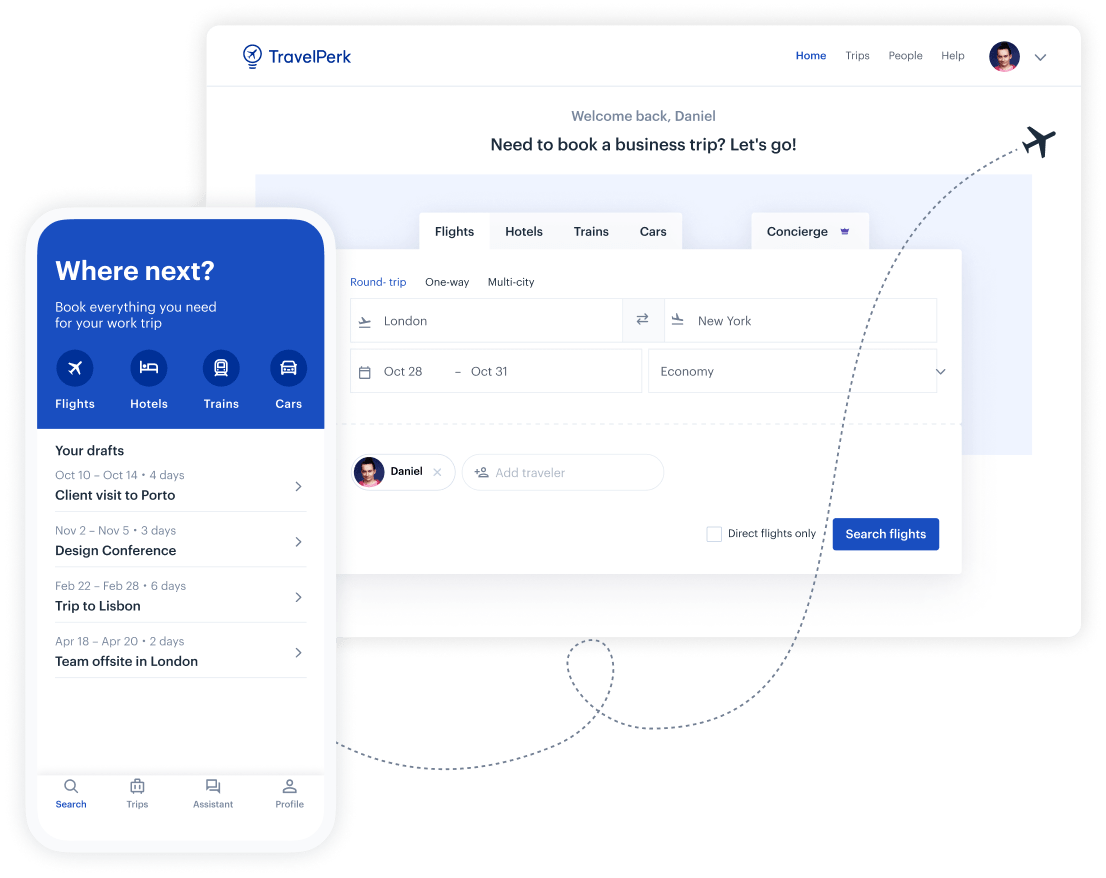 Make business travel simpler. Forever.
See our platform in action. Trusted by thousands of companies worldwide, TravelPerk makes business travel simpler to manage with more flexibility, full control of spending with easy reporting, and options to offset your carbon footprint.

Find hundreds of resources on all things business travel, from tips on traveling more sustainably, to advice on setting up a business travel policy, and managing your expenses. Our latest e-books and blog posts have you covered.

Never miss another update. Stay in touch with us on social for the latest product releases, upcoming events, and articles fresh off the press.