Hiring top talent and high-performing employees is the lifeblood of any company. At TravelPerk, we understand how important it is to hire the right staff and keep them. The COVID-19 pandemic has caused many employees to seek a new job. This means industries are experiencing a shake-up in their workforce which is impacting their employee turnover and employee retention rates. Here, we dig into exactly what employee turnover and retention are, and what they mean for companies' workplaces, employee satisfaction, and the bottom line.
What is employee retention and turnover?
Essentially, employee retention is the rate at which companies and organizations keep their employees measured. It's usually recorded as the percentage of full-time employees with a certain length of time at the same company. This is then taken as a percentage of the overall staff. If a company has an employee retention rate of 75% it means that 75% of their workforce has been in post for more than one year.
Employee turnover is the other side of the coin. It refers to the number of employees who leave a company over a certain period of time - usually a year. This covers all staff departures, from voluntary turnover - including retirees and resignations to involuntary turnover such as redundancies.
Seeing specific metrics and turnover statistics can be particularly helpful to companies as an indicator of their management effectiveness. It can also help improve the employee experience.
What is a good employee turnover rate and why is it so important?
For jobs with in-demand skills, or positions where training and recruitment are lengthy and costly, high turnover can become a problem. High-performing employees with niche skills or strong customer relationships can also be particularly difficult to replace, making the hiring process lengthy and laborious. In a fast-paced business environment, the old adage 'time is money' holds true. That's why understanding the drivers behind employee turnover can help you with your employee retention, boost employee performance and ultimately save time and money for your business.
Generally, a good employee turnover rate is considered to be around 10%. This in turn means a good rate of employee retention should be around 90%. Some industries have higher employee turnover rates than others. For example, the hospitality industry tends to have a turnover rate higher than the workforce average - in the UK the figure is 30% - double the national average.
Despite this, there's always room for improvement when it comes to employee retention and turnover.
So, we've put together some surprising statistics for managers and human resources professionals to give you insight into employee retention and turnover, and how to improve these rates.
Losing employees costs more than you might think
Losing an employee costs on average 33% of their annual salary, a figure which may be much higher than managers expect (Employee Benefit News).
The sticker price of the average employee turnover per vacant position in the UK is an estimated £30,614 - a pretty sizable bill for companies to absorb (6Q).
New hires mean more training. In the UK alone, employers invest around £42 billion in employee training every year (Department for Education UK).
According to 2020 UK government figures, this averages out as a spend of £1,530 per employee for training each year (Department for Education UK).
Aside from the financial costs of a high employee turnover rate, there are other factors that are harder to measure that can occur when team members leave their current employer. If a company has a persistently high turnover rate it can damage employee morale and in turn, lead to less good work being produced and lower productivity.
Not all industries have equal employee turnover rates
The average turnover rate in the UK is around 15% - although this varies widely from industry to industry (Monster).
For the manufacturing industry, employee turnover rates were at 20% for 2022 (Reward Gateway).
The global average employee turnover rate for tech workers is also relatively high sitting at 18.3% (Facilities Net).
Caregivers, managers/leaders, and finance or technology roles are most likely to change job roles according to a 2021 survey (EY global survey).
In 2021 for US employees, the turnover rate in the retail industry was higher than it had been in the previous 5 years at 69% (Zippia).
Top causes of employee turnover
A high turnover rate is a big issue for companies. That's why 87% of human resources department leaders say that their employee retention rate is their highest priority for the next few years.
There are lots of factors that lead employees to take the decision to leave their current employer and increase the voluntary turnover rates. Naturally, there will always be reasons for employees to move on. However, these main drivers of voluntary turnover show there are things employers can do to make sure that they aren't unnecessarily having to find new employees.
Being overworked is one of the top causes of employee turnover. 77% of workers have experienced burnout from excessive work hours at their current job and 42% quit their job for this reason (Deloitte)
In 2019 12% of employees in the US cited work-life balance as the reason for leaving their job (Work Institute).
Lack of flexible working is a key reason employees leave their roles. In the US, 16% of employees say they are willing to quit their current job if remote work were not an option. 8% say they would quit if required to work even partially on-site (Gartner).
How to reduce employee turnover and boost employee retention
Research from Harvard Business Review shows there are several key factors that motivate employees to stay with a company longer. These range from development opportunities to job satisfaction and company culture. Understanding these factors gives managers an idea of how to improve the employee experience.
Outlined below are employee retention statistics, and suggestions on the initiatives that HR leaders can take to keep your best employees, enhance their professional development, and increase your employee retention rate.
In summary, for companies to be competitive, HR leaders need to attract, hire and retain the most high-performing employees with robust employee retention strategies.
Offering flexibility, career development, a purposeful mission, and a work environment that encourages employee engagement can help you keep your employee retention and make sure your top talent don't become job seekers!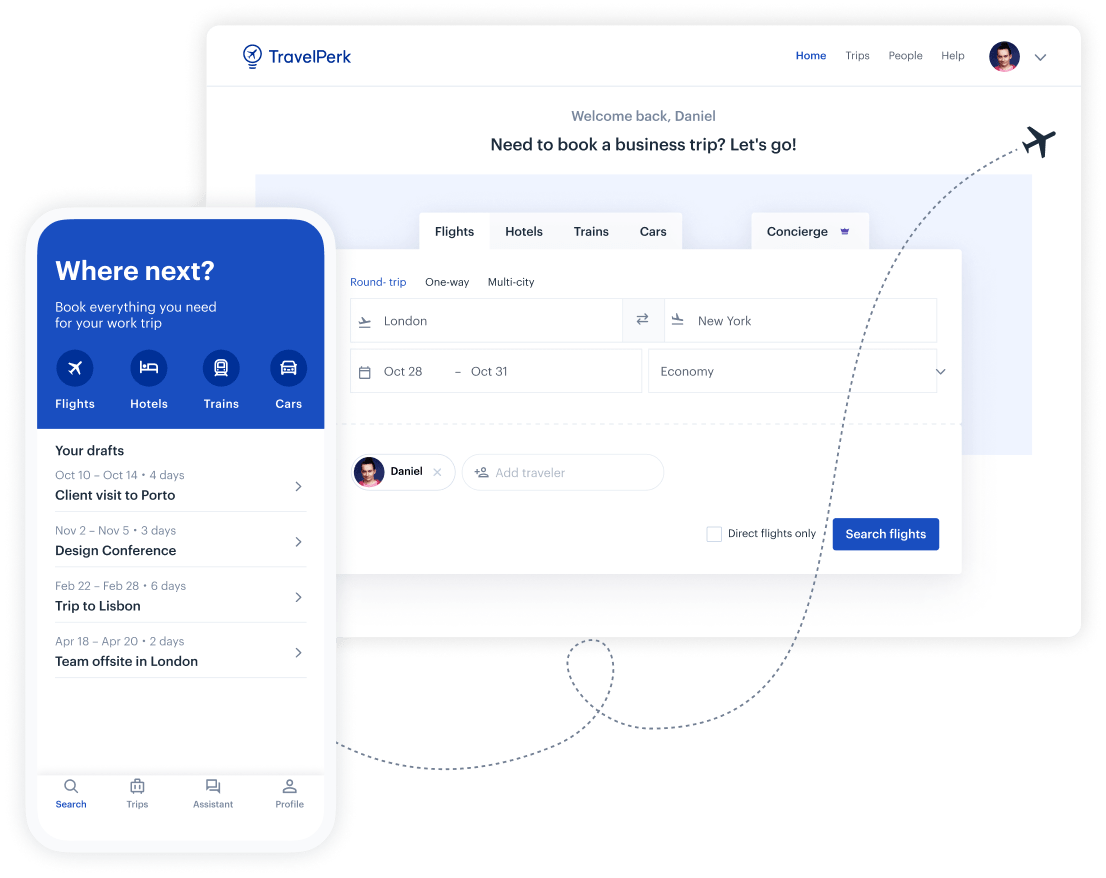 Make business travel simpler. Forever.
See our platform in action. Trusted by thousands of companies worldwide, TravelPerk makes business travel simpler to manage with more flexibility, full control of spending with easy reporting, and options to offset your carbon footprint.

Find hundreds of resources on all things business travel, from tips on traveling more sustainably, to advice on setting up a business travel policy, and managing your expenses. Our latest e-books and blog posts have you covered.

Never miss another update. Stay in touch with us on social for the latest product releases, upcoming events, and articles fresh off the press.