The 'traditional' workplace can be a stressful environment for many of us. Demanding bosses, difficult coworkers, unreasonable workloads and long hours in the office can really take their toll on our mental health and personal well-being - perhaps you can relate.
When COVID-19 struck, a new era of remote working emerged and transformed the work-life balance for us all, changing perceptions among employees and employers about working from home.
Many employees have fought to retain the right to work from home, while many employers have tried to resist. Meanwhile, some employees and employers have adapted to a hybrid model - creating a balance between home- and office-based working.
For you, the switch to remote working may have been a welcome one. However, more than two years since the pandemic began, HR managers are now faced with another major issue - remote work burnout.
Global workplace burnout statistics
Workplace burnout is nothing new, it has become a global issue - described by McKinsey and Company as 'the great exhaustion'. However, burnout among workers intensified during the pandemic, particularly in workplaces that remained open - specifically retail, manufacturing and healthcare.
Pre-coronavirus pandemic statistics
Pre-COVID workplace burnout was at a lower level than the record highs recorded during the pandemic. This is despite very few employers offering remote working amid fears over employee productivity.
However, despite fewer cases of workplace burnout pre-COVID, healthcare costs relating to work-related stress amounted to $190 billion in 2019.
Remote work burnout
In the post-coronavirus era, record numbers of employees are working from home. In fact, there are now three times more remote jobs compared to 2020.
However, the impact of COVID-19 on remote work burnout has been staggering.
Top causes of home office burnout
The three most common causes of burnout due to working from home include:
An inability to disconnect from work
Lacking workplace inspiration
Missing a supportive environment
An inability to disconnect from work
The number one cause of remote work burnout is an inability to disconnect from work. With the home becoming the workplace, home-based employees are often working longer hours. It's not uncommon for employees working from home to sit through a conference call during lunch or end up working late into the evening to complete tasks.
On average, remote workers are reportedly working up to three more hours per day since COVID, which is causing some significant social and personal challenges as home-based workers struggle to balance work and life.
To prevent this, employers with remote employees need to implement a strategy that focuses on deliverables and not hours. It's important for employers to set clear expectations - for example, saying that 'we'll talk twice a day at these times'.
Shifting the emphasis from the number of hours worked to an individual's productivity enables employees to focus and complete set tasks within working hours. Employees don't feel micromanaged and employers get the best results.
Lacking workplace inspiration
Home-based working is incredibly isolating. When people feel burnt out by work, they want to do everything but work. Scientific studies prove that chronic burnout changes the anatomy and functioning of the brain. In a heightened state of stress, our brains switch to 'survival mode', impairing inspiration and a desire to work.
There are several ways that employers can help remote employees combat a lack of workplace inspiration. One way is to encourage a sense of belonging. Employers can start by establishing a set of collective team values. Find out what's important to your remote and office based workers and then identify and create ways for your team to honor those values.
For example, if fun is a priority for your employees, come up with some fun ways to bring your team together and help them bond.
Missing a supportive environment
Remote work burnout statistics show that 48% of remote employees feel that they have no emotional support from their employers. Without personal interaction with managers and co-workers, it's difficult for them to know there's anything wrong or that you need support. If you feel burnt out, you need to be able to communicate this with your managers and co-workers.
Employers can provide support by showing that they care and taking an interest in the well-being of remote employees. Connection through regular video calls and asking for honest feedback about how home-based employees are feeling is a step in the right direction. This helps to build real relationships and trust.
Taking all the remote work burnout statistics into account, it's clear that there is a major issue, but there are solutions for employers and employees to combat burnout due to working from home - certainly one of which could be hybrid working - a blend of home- and office-based working.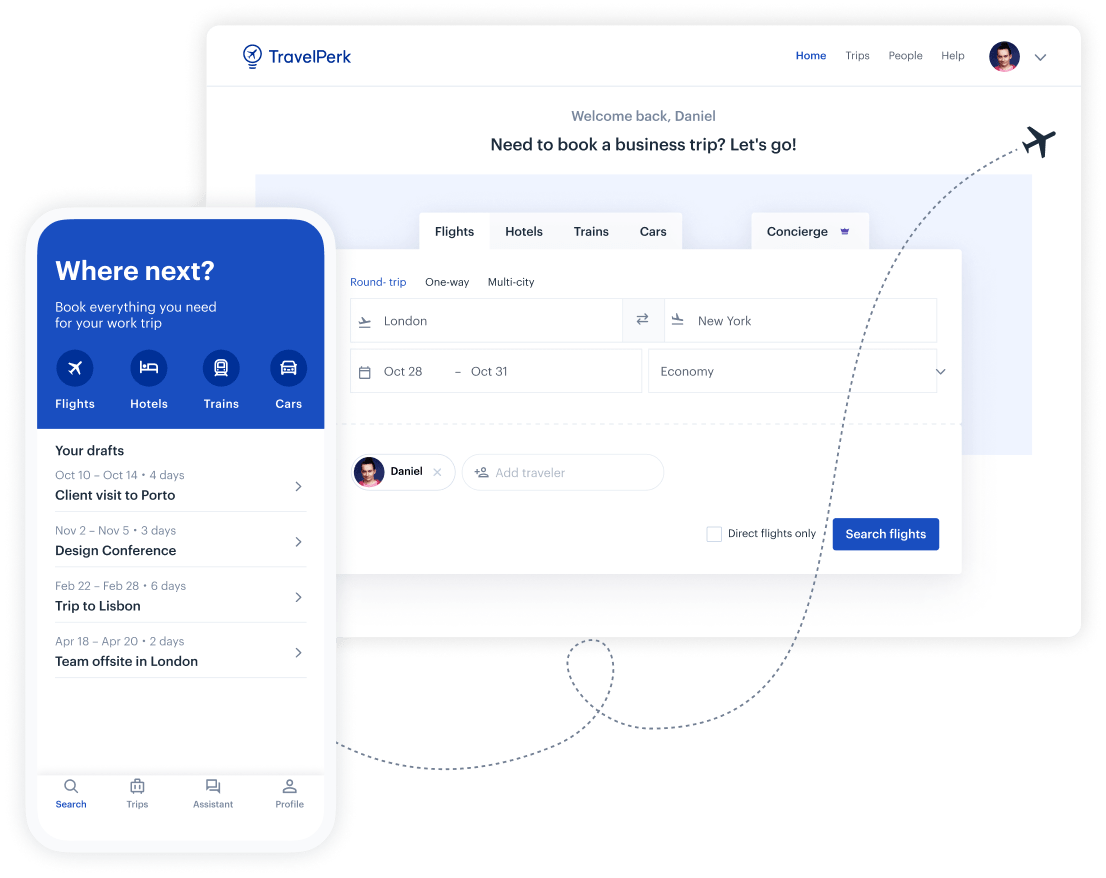 Make business travel simpler. Forever.
See our platform in action. Trusted by thousands of companies worldwide, TravelPerk makes business travel simpler to manage with more flexibility, full control of spending with easy reporting, and options to offset your carbon footprint.

Find hundreds of resources on all things business travel, from tips on traveling more sustainably, to advice on setting up a business travel policy, and managing your expenses. Our latest e-books and blog posts have you covered.

Never miss another update. Stay in touch with us on social for the latest product releases, upcoming events, and articles fresh off the press.