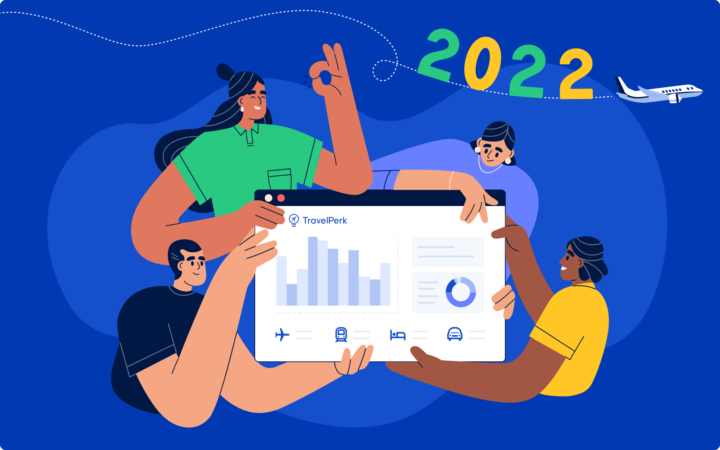 The past two years have been an unprecedented challenge for everyone. However, at TravelPerk, we were determined to use this challenge for good. We created a huge number of developments in 2021 to help you adapt to new ways of meeting face to face.
And we've already kicked off 2022 with a bang by adding another $115M funding - to keep working towards our mission of connecting people in real life in an enjoyable and sustainable way.
Thank you for managing your business travel with TravelPerk. Check out our top 10 developments in 2021 - to make sure you're making the most of them for the coming year.
1. Need to cancel your trip? Here's how
From a new help page, updated mobile functionality, to better access to concierge, we've made it easier to make changes to your trips.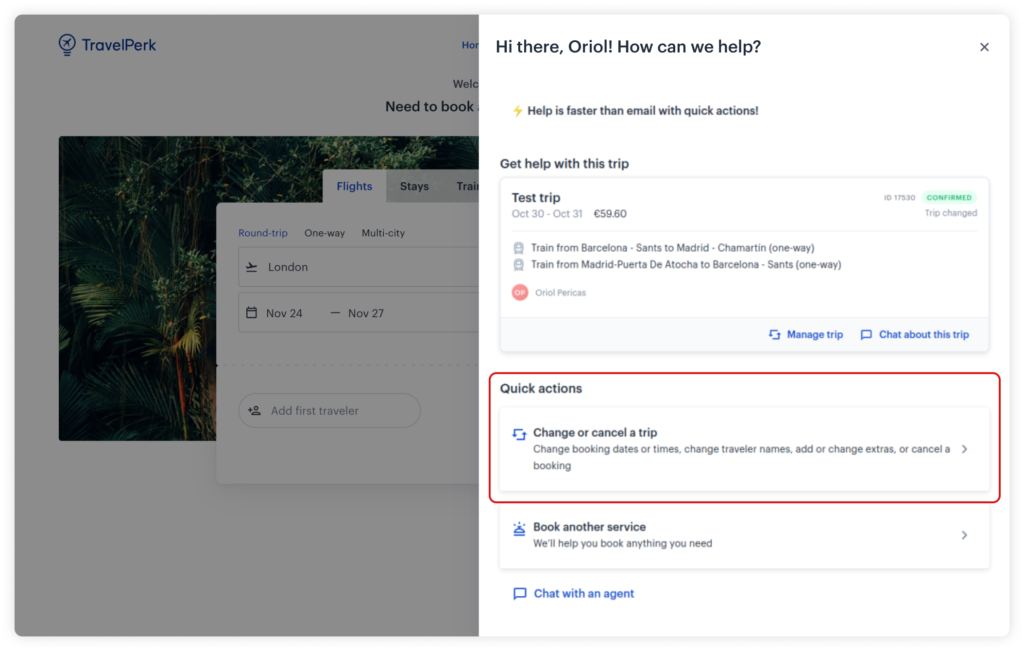 2. Better travel options
Our teams worked hard all year to bring you better and cheaper travel options. Now you can book longer hotel stays (up to 90 days), save with cheaper US flights, exclusive hotel rates and loyalty programs in 10+ countries, and expanded train routes and discounted fares across many European countries.
3. Make any of your trips refundable
Flexibility is still a must-have for 2022, so here's one update that can help your employees to plan travel this year with peace of mind. You can now add FlexiPerk on a per-trip basis to make any trip refundable.
Discover all our FlexiPerk options

4. Meet face to face, but not at the expense of our planet
We've invested heavily in green travel tech by building on our existing product and acquiring companies like Susterra. We want to empower you to do right by the planet and help offset your carbon footprint by investing in VERRA-accredited projects that achieve the highest standard of UN Sustainable Development Goals. All GreenPerk funds are directly invested in carbon offsetting projects.
5. Getting all your teams together in person has never been easier
Need to organize an in-person team event? With TravelPerk Events you can now easily plan, book, and manage the trips of all participants from one place.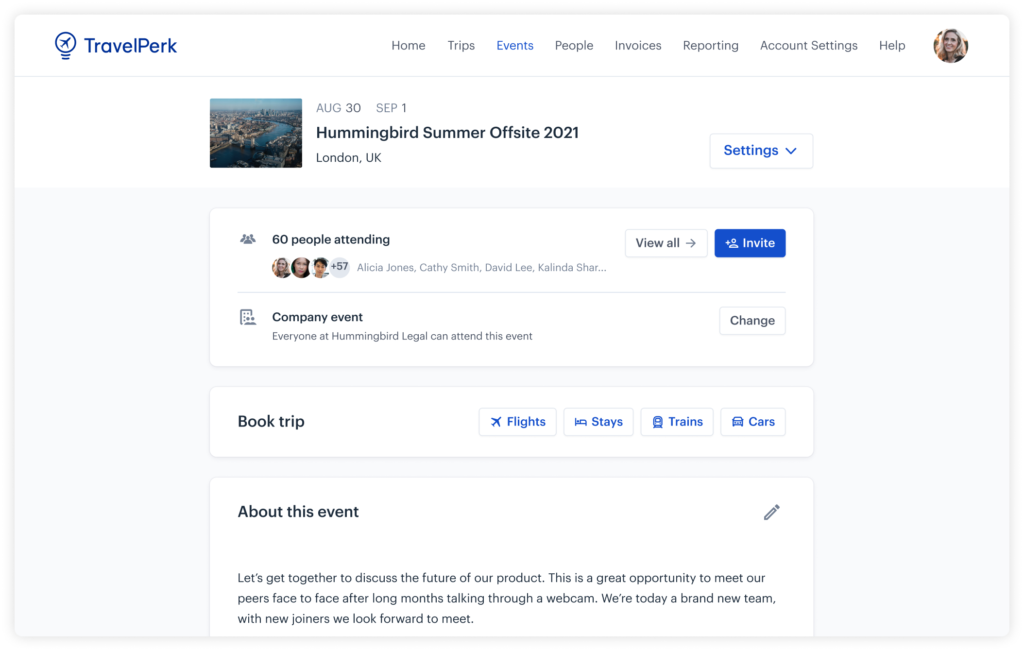 6. Make sure you don't overpay - and reclaim VAT
Our VAT recovery offering celebrated its first birthday in 2021, along with improvements to help you save on your stays in more European countries than ever before. And with our powerful dynamic budgeting features, you can peg your budget to median prices to make sure you don't overpay.
7. Keep travelers and office members safe
Our live traveler map lets admins see who is traveling and when at a glance, or search for a specific user or trip. Automatically send risk alerts directly to your travelers, and make sure you have got all your office capacity and protocols in place by getting email updates on which travelers are visiting your office.
8. Keep your users up to date in just a few clicks
Create and archive users easily, assign different roles and permissions, and also unarchive and delete users as necessary.
9. Connect TravelPerk to your favourite tools
Speed up approvals by up to 80% by getting alerts on Slack. Manage your users automatically with Bamboo HR. Control all travel expenses in one place with our expense integrations with Divvy, Rydoo, Expensify, Circula, Yokoy, and more!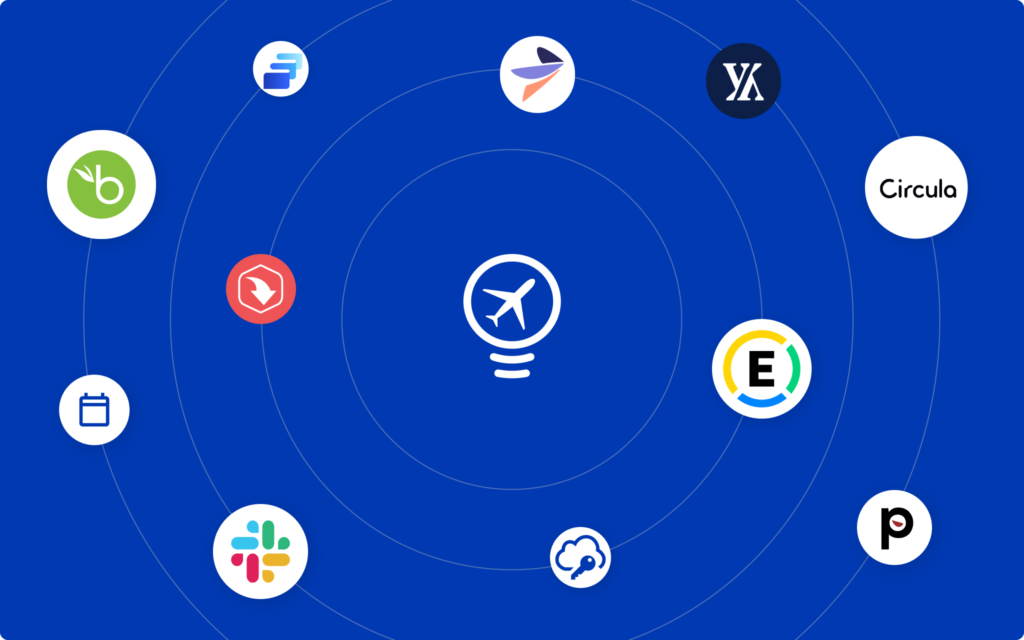 10. Spend less time approving trips
Make your trip approvals process smoother with our improved approval rules and notifications. Set up different rules for in and out of policy trips, and by cost center - or even automate approvals.
You can also set up notifications when a trip is booked that doesn't require approval to ensure you maintain full visibility of what's being booked.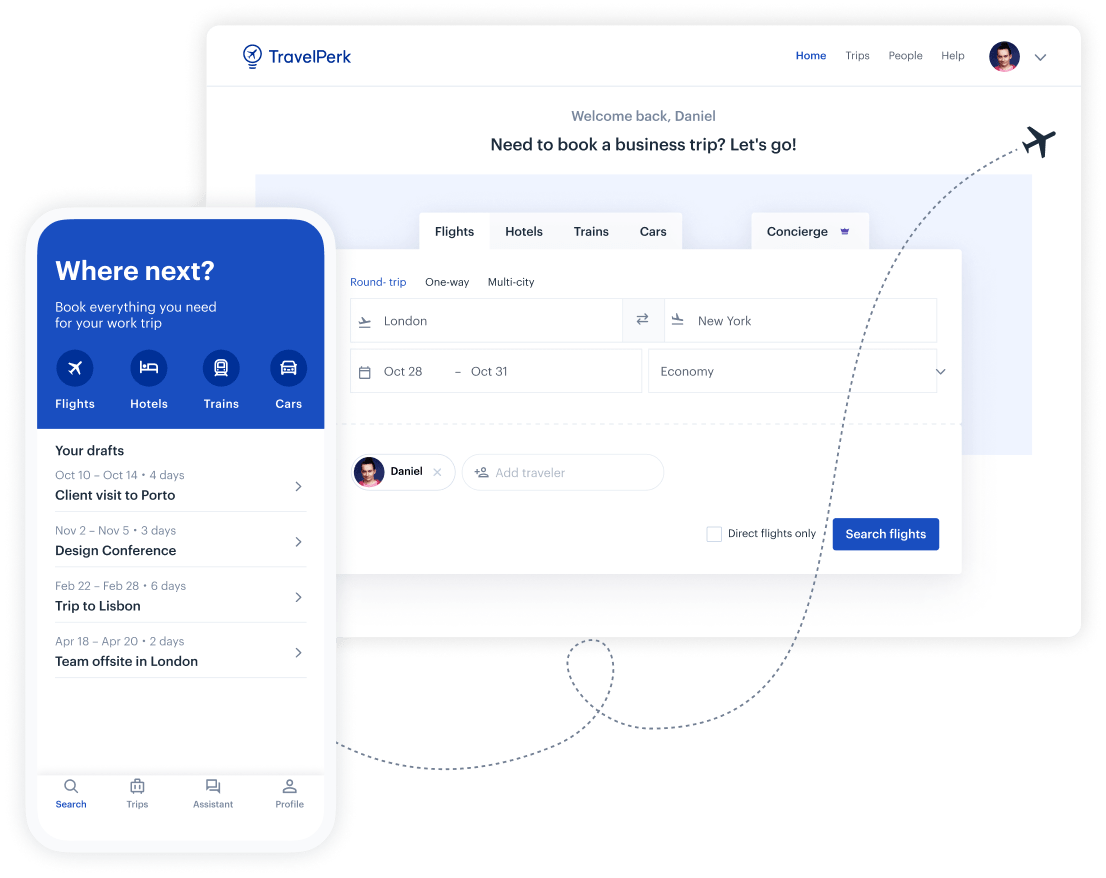 Make business travel simpler. Forever.
See our platform in action. Trusted by thousands of companies worldwide, TravelPerk makes business travel simpler to manage with more flexibility, full control of spending with easy reporting, and options to offset your carbon footprint.

Find hundreds of resources on all things business travel, from tips on traveling more sustainably, to advice on setting up a business travel policy, and managing your expenses. Our latest e-books and blog posts have you covered.

Never miss another update. Stay in touch with us on social for the latest product releases, upcoming events, and articles fresh off the press.