As a company whose mission has always been to connect people in real life, TravelPerk's new headquarters in Barcelona was designed precisely with this in mind. Expanding the company's workspace to 9,400 square meters, the new office serves the hybrid working model that most companies, including TravelPerk, find themselves in today. Our recent hybrid work trends survey in the U.S. and UK showed that a majority of workers (58% in the U.S. and 68% in the UK) are expected to go into the office a set number of days a week, and a majority (70% in the US and 80% in the UK) are somewhat or very happy with the current work model in place at their company.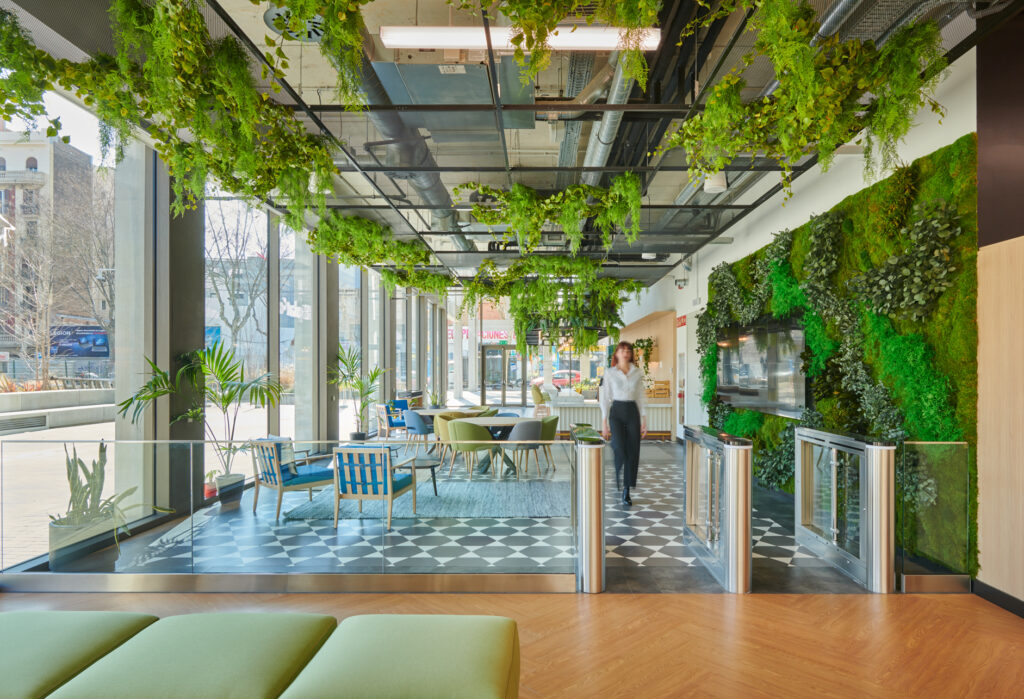 A space designed with inclusivity in mind
With spaces designed for each personality type including those who need to interact with colleagues while they work to those who need more quiet areas to focus; the new office is our employee's ultimate tool for productivity.
"I believe that investing in a great physical space for our employees is worth being bold about," said Avi Meir, CEO, TravelPerk.
"That's why we spent time contemplating the right office for our people. We wanted to give them a space that could accommodate all working styles and encourage in-person interaction. That's what it means to have a company culture that revolves around in-real-life. It's about providing the tools to work in a way that makes employees more productive while creating conditions for face-to-face interactions."

Avi Meir, CEO, TravelPerk
Located in Barcelona's vibrant 22@ innovation district, TravelPerk's office spans five above-ground floors with relatively fewer desks (all sit-stand) and more open spaces. A wellbeing room, a gym, and terraces on every floor provide employees with diverse spaces to work from and allows them to take breaks in more comfortable areas.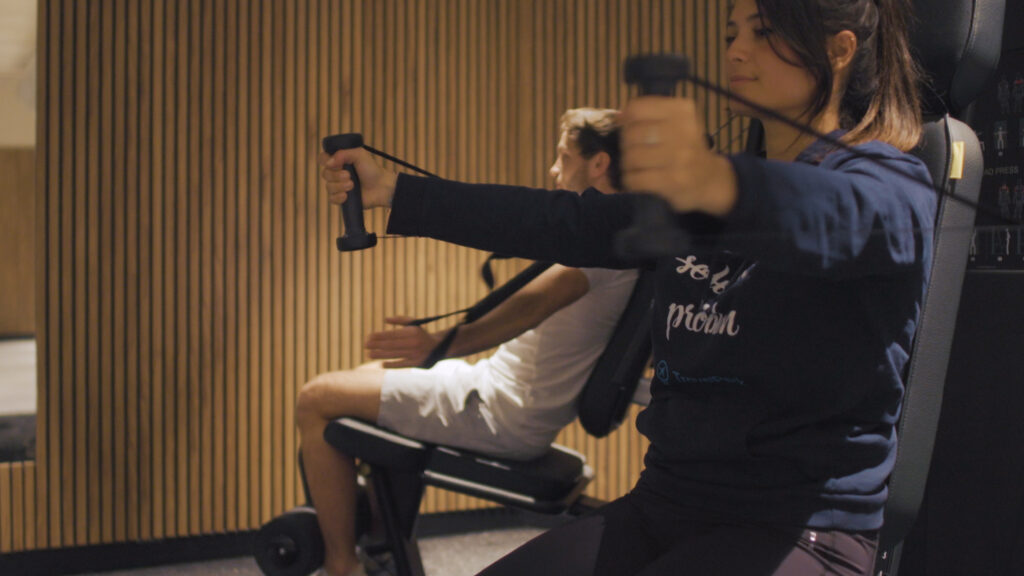 Employees and visitors access the building through a coffee bar called THE Platform, complete with an in-house barista serving speciality coffee which serves as a warm welcome.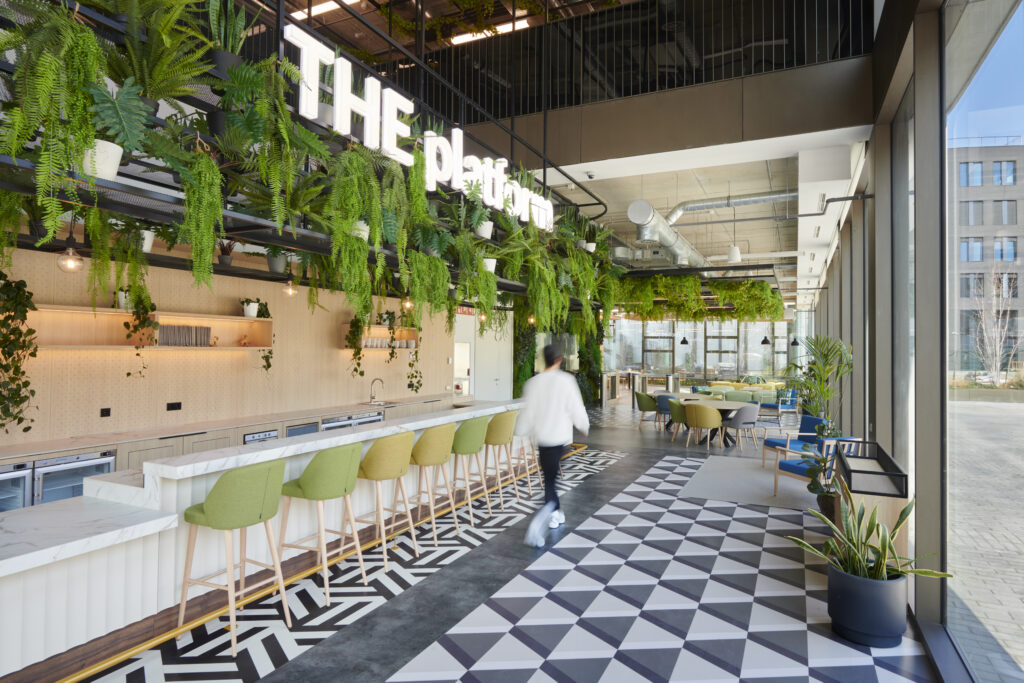 Sustainability as a core focus
Plants and greenery all around not only makes the space more appealing, but it also helps improve air quality in the office. On top of this, TravelPerk has implemented smart, centralized lighting control so that lights are switched off at night and on weekends to maximize energy efficiency.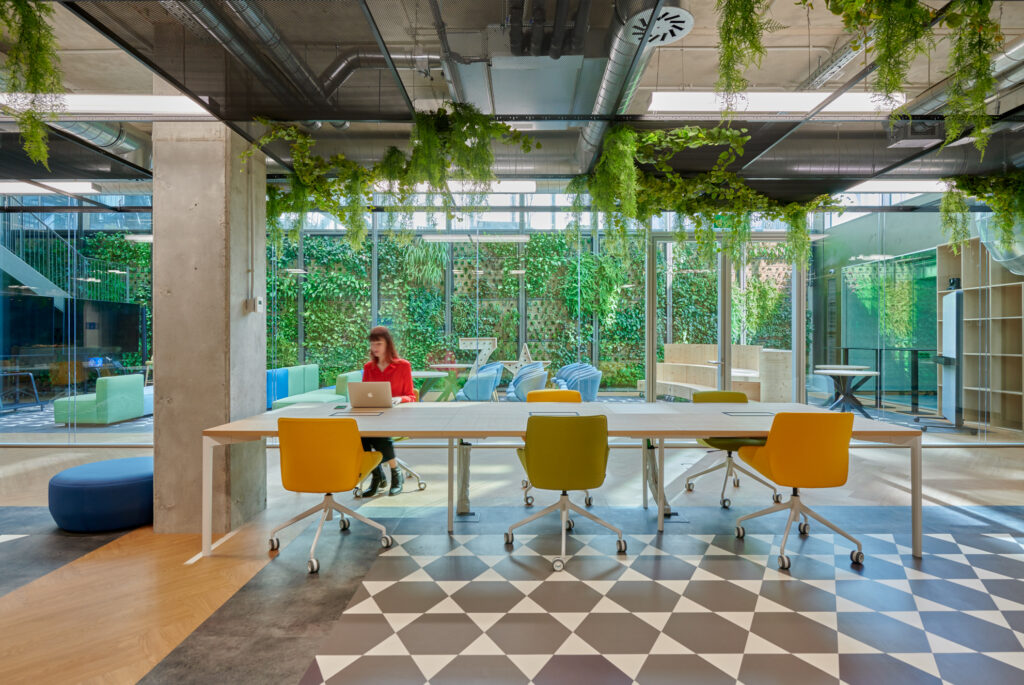 Secure parking for scooters and bicycles, along with charging spaces for electric cars and scooters, means employees are encouraged to travel to work in more sustainable ways. Moreover, solar panels on the roof of the building help reduce carbon emissions.
TravelPerk believes in those in-person connections to help drive the business and its employees' development forward.
"We wanted to design a unique space that would inspire people to bring out the concept for this project, which was centered around 'the journey in real life'. Each space is designed to immerse employees in an experience related to this journey and connecting in real life. The design encourages innovation, promotes hybrid work through technology, integrates the values of sustainability and well-being, and cultivates a sense of belonging among the workforce," said Miguel Fernandez, managing director, Tetris Spain.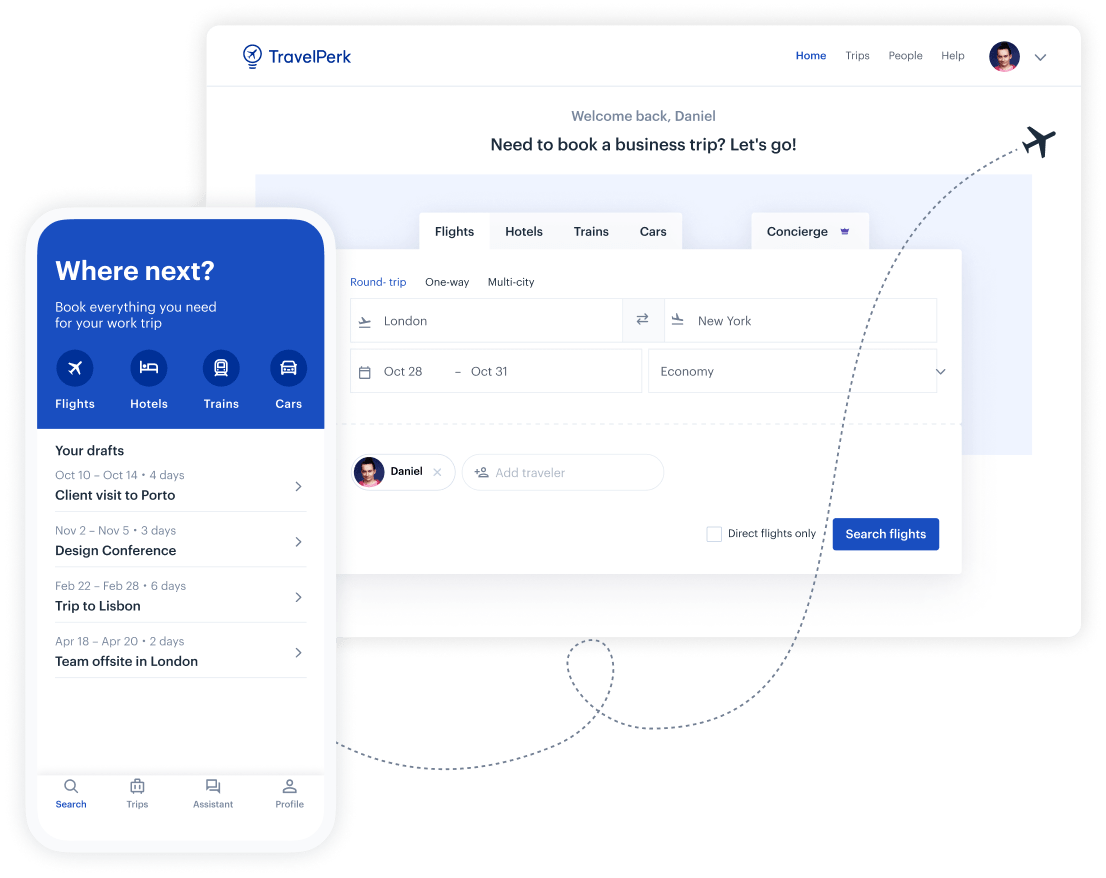 Make business travel simpler. Forever.
See our platform in action. Trusted by thousands of companies worldwide, TravelPerk makes business travel simpler to manage with more flexibility, full control of spending with easy reporting, and options to offset your carbon footprint.

Find hundreds of resources on all things business travel, from tips on traveling more sustainably, to advice on setting up a business travel policy, and managing your expenses. Our latest e-books and blog posts have you covered.

Never miss another update. Stay in touch with us on social for the latest product releases, upcoming events, and articles fresh off the press.