We are excited to be featured with our partner, Ramp, as the top two fastest growing apps among organizations with fewer than 2000 employees in Okta's latest 2023 Businesses at Work report.
"Travel regained a lot of momentum in 2022 as businesses revamped their in-person meetings after two long years. It has been exciting to see TravelPerk lead the stunning rise of the travel app category as the fastest-growing apps among smaller organizations."

Arnab Bose, chief product officer for Workforce Identity Cloud, Okta.
According to Okta, the top three fastest growing apps for smaller organizations are all geared toward assisting businesses in keeping an eye on their spending. TravelPerk has seen a 252% YoY increase by the number of customers, and Ramp, which provides corporate cards and spend monitoring tools, has seen a 374% YoY increase. This indicates the growing need for budgeting and cost control among businesses that are working with TravelPerk and Ramp to do just that.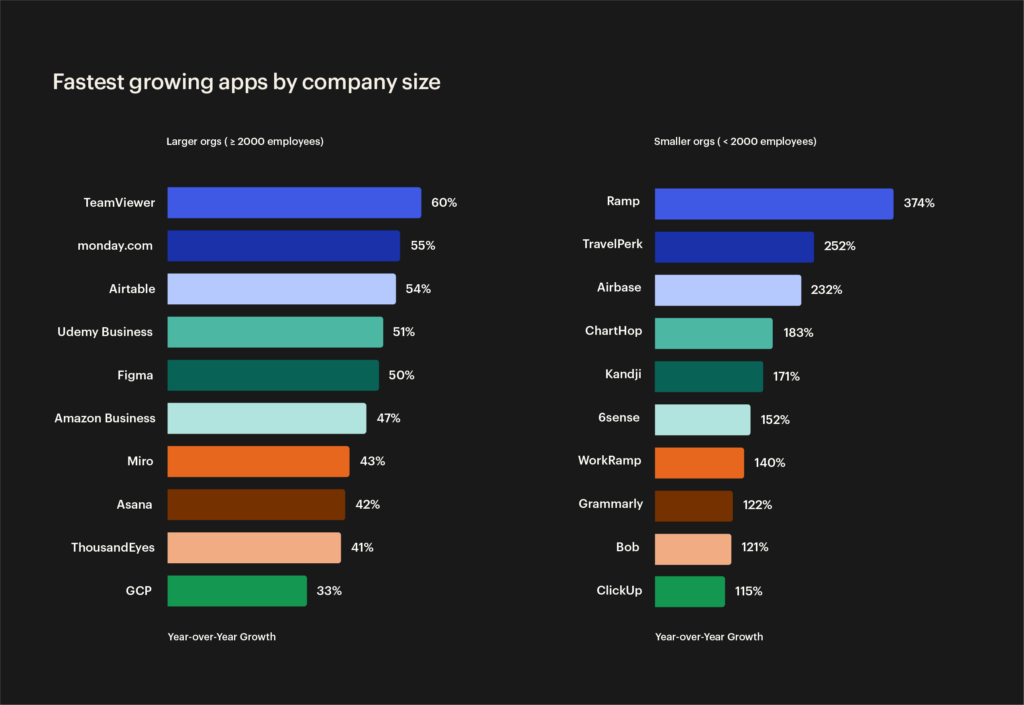 Okta's report also showed that the fastest growing app in the EMEA region was TravelPerk, which had a "255% YoY customer growth and a 516% growth in unique users." In addition, the report highlighted that travel is the number one fastest growing app category in 2023 with a 43% YoY growth by number of customers and 197% YoY growth by number of unique users, making it the top growth leader.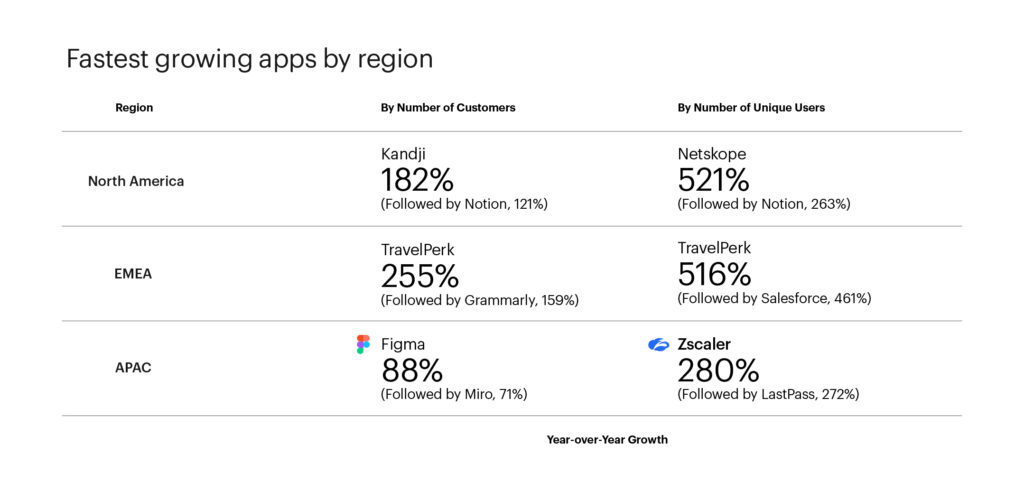 According to TravelPerk's data, business travel rose 200% in January 2023 compared to January 2022. However, as the rumblings of a recession continue into 2023, businesses need an all-in-one travel solution that will enable them to monitor spend.
TravelPerk and Ramp joined forces over a year ago to provide both travelers and finance teams with a streamlined business travel and expense management experience. Enabling built-in policies and controls for travel bookings, real time reporting on travel expenses, while also eliminating the need for employees to manually submit their receipts and expense reports after each trip.
Using image recognition technology, Ramp is able to capture and match receipts to corresponding expense card transactions in real time - with minimal human intervention. This automated process offers business travelers thousands of hours of saved time, while helping finance teams close their books faster. Today, hundreds of users are taking advantage of TravelPerk's partnership and integration with Ramp.
We caught up with Ramp's chief business officer, Colin Kennedy, who said:
"We are committed to helping our customers do more with less, and in this economic environment, efficient financial operations have become essential. Ramp's growth is a reflection of the value we provide to customers, saving them over $405 million and counting, and we only succeed when they do."
TravelPerk and Ramp have plans to continue growing their partnership and automating travel and expense for more mutual customers.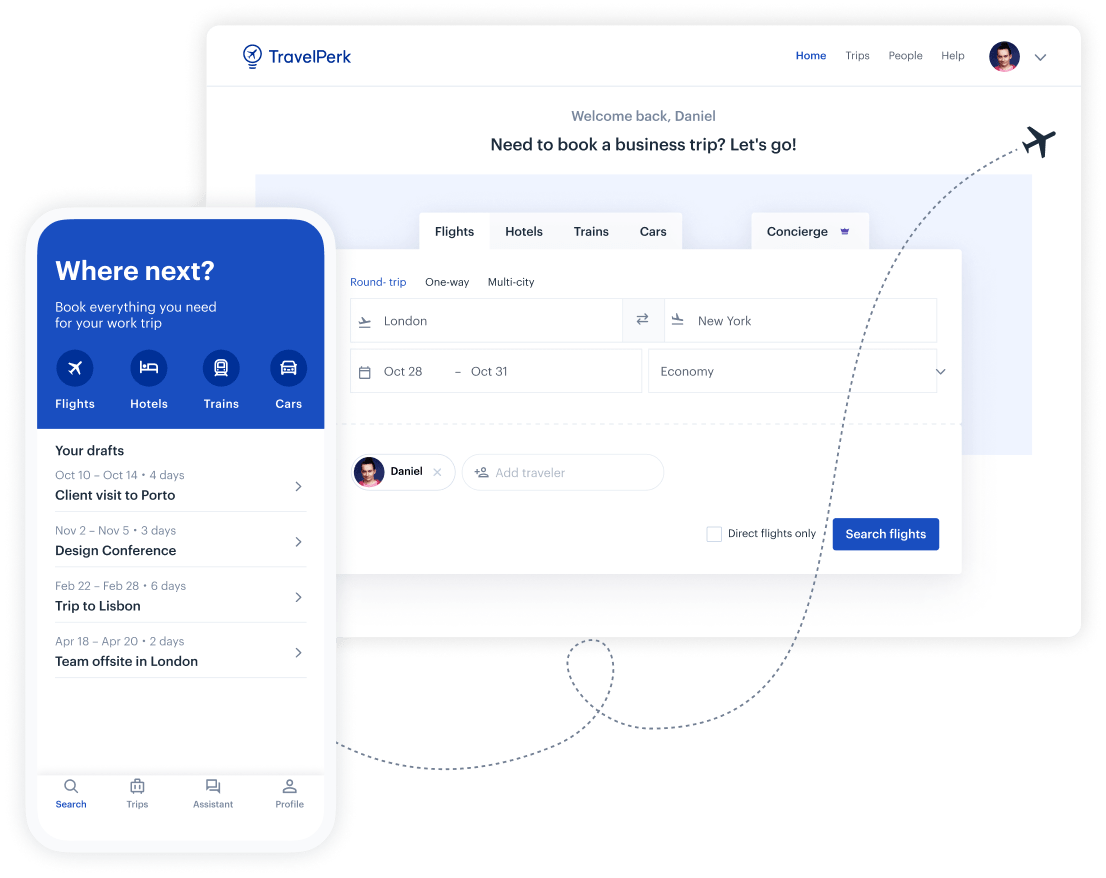 Make business travel simpler. Forever.
See our platform in action. Trusted by thousands of companies worldwide, TravelPerk makes business travel simpler to manage with more flexibility, full control of spending with easy reporting, and options to offset your carbon footprint.

Find hundreds of resources on all things business travel, from tips on traveling more sustainably, to advice on setting up a business travel policy, and managing your expenses. Our latest e-books and blog posts have you covered.

Never miss another update. Stay in touch with us on social for the latest product releases, upcoming events, and articles fresh off the press.