Rydoo is the first mobile app that clears away administrative tasks for employees and the finance team. Giving people more time to focus on what matters. With over 1 million happy users from over 160 countries, Rydoo is a best-in-class expense management solution.
Rydoo is an integrated solution that streamlines the entire business travel and expense process with add-ons such as ERP Integrations, Insights & Reporting, and Audits. With Rydoo, employees can now capture and submit expenses on the go whilst giving finance teams full visibility on the total cost of expenses.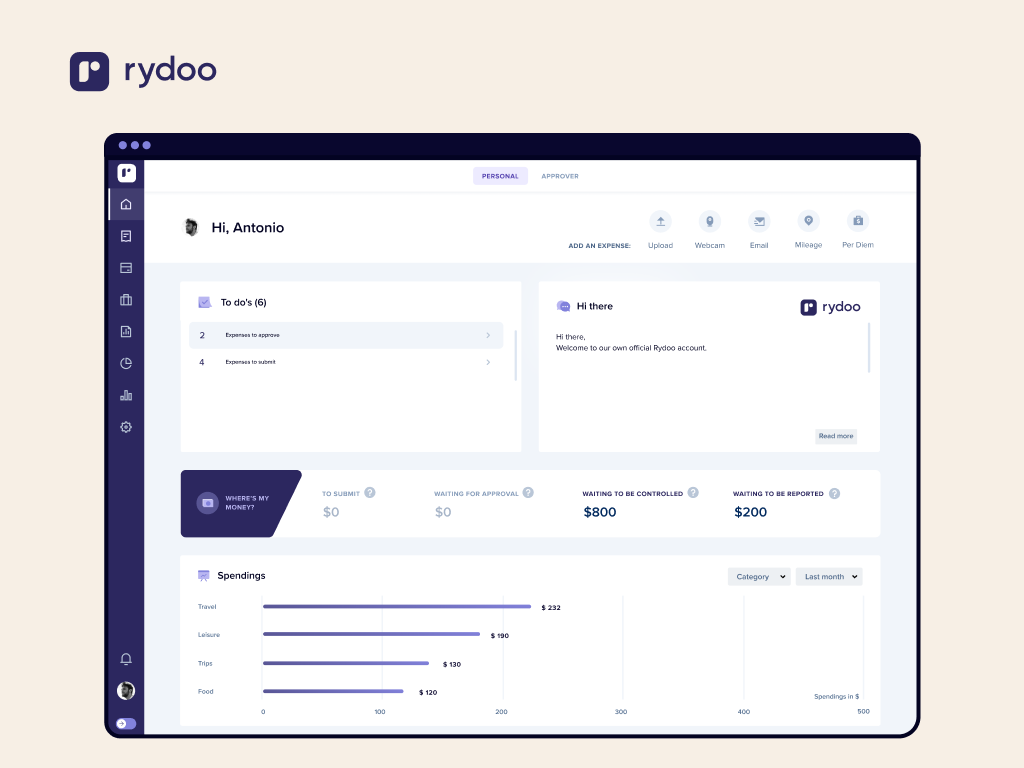 Key Features
Be in Control - Rydoo takes away all the frictions and stress to do with expenses. Finance leaders can focus on more important tasks knowing that everything is controlled automatically, the finance team is unburdened of manual tasks, and expenses are compliant.
Extensive Local Compliance - Rydoo makes it easy to follow local rules and regulations for all your employees when submitting, approving, or declaring expenses. No matter what those baffling Per Diems, UK mileage rules, German 3-month regulations, or French carte gris are to you.
Ease of Use - Rydoo was designed with one goal in mind: to have you spend the least amount of time possible in it. Meet the one business tool you and your employees will love.
Eliminate Expense Reports - Simply put, line-by-line expensing means submitting and approving expenses as they incur, aligning the process with current expense behavior. With line-by-line expensing, organisations say goodbye to building expense reports and simplify the process.
Handle Expenses on the go - Snap pictures of your receipts when you get them. Rydoo technology reads them in seconds and stores them safely for years. Retrieve your receipt whenever you need it.




How the integration works:
The TravelPerk - Rydoo Integration simplifies the expense creation process by automatically pulling in flights, hotels, and other travel bookings made in TravelPerk. Invoices created in TravelPerk are synced daily as expenses in Rydoo which is matched based on the booker's email address. Manual trigger is also possible.
Expense lines are created for each booking with the amount, date, and associated PDF invoice. Users can then complete the expenses in Rydoo and submit. Companies can also apply automatic approvals for expenses created from TravelPerk.
Users can also modify, or cancel their bookings in TravelPerk which will also be reflected in Rydoo. These bookings will generate a negative expense in Rydoo.
Via a user-friendly OAuth flow, the integration can be enabled with one click by any administrator through the settings in the TravelPerk platform. No technical knowledge is required!
More Expense management partners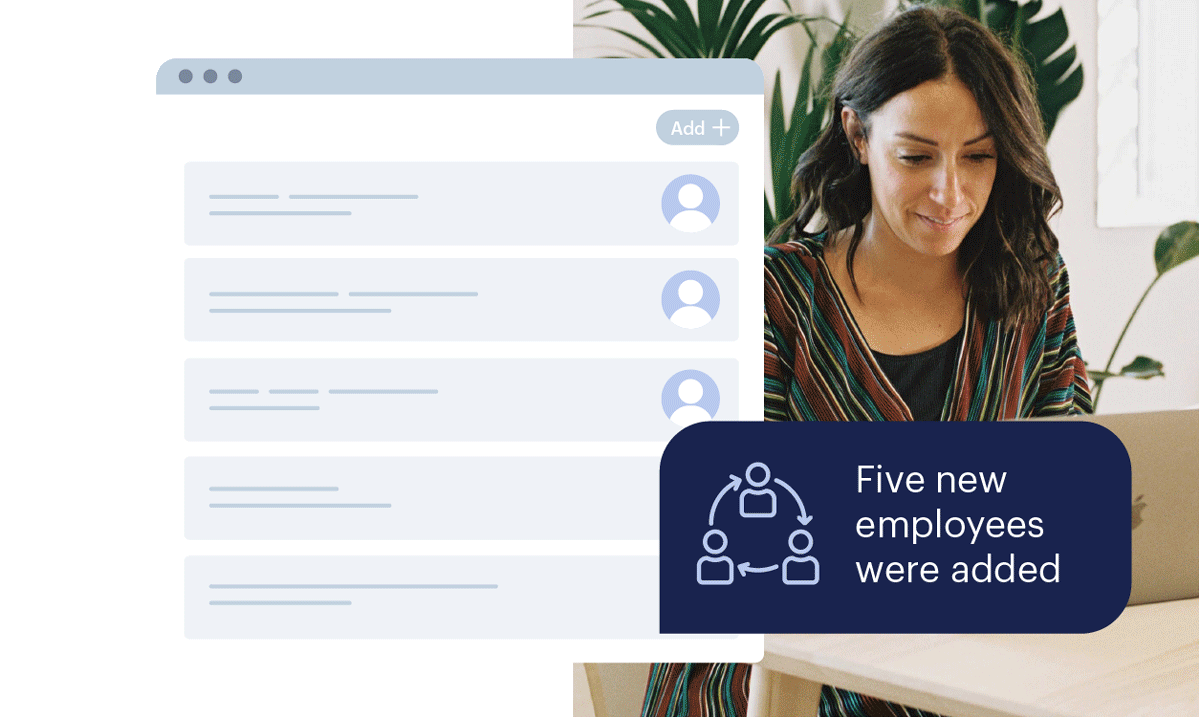 Do more with TravelPerk
Build your own personalized integrations so TravelPerk slots seamlessly into your company's way of working. Our self-serve docs are easy-to-use so you can get started quickly.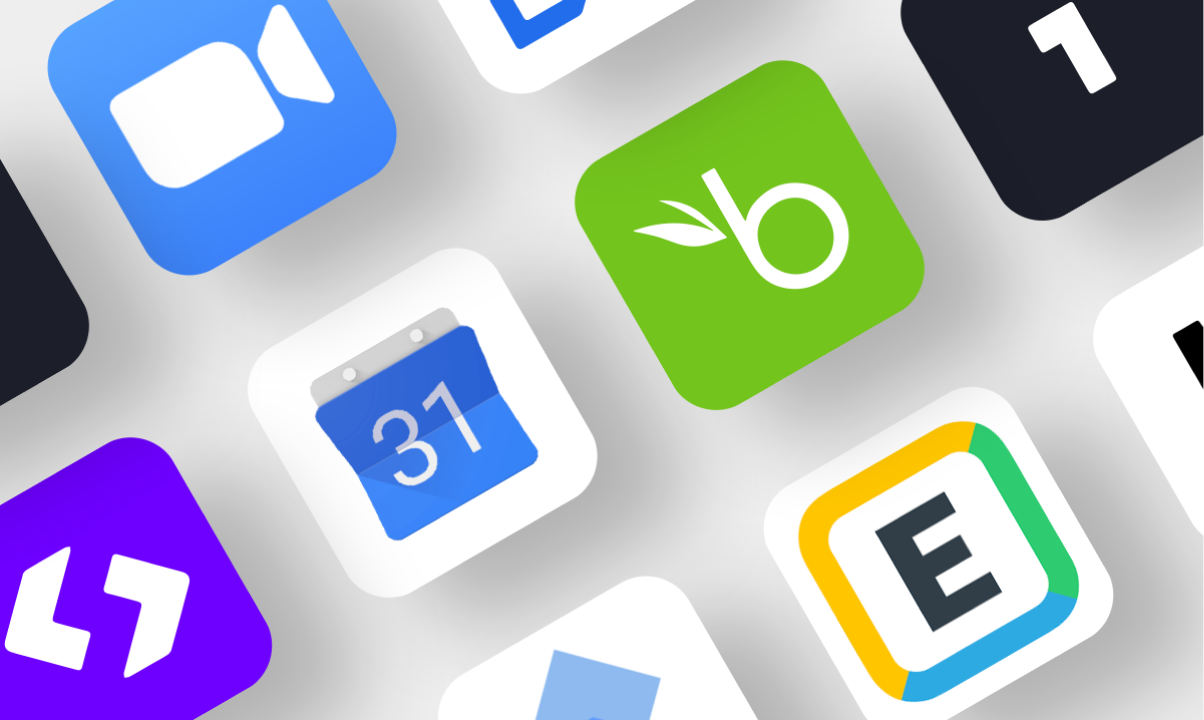 Promote your apps for free
Reach thousands of SMBs when you share your integrations on our marketplace. Create tools that businesses need to optimize their processes—and market them at no extra cost.