Rydoo is a business expense management platform that streamlines reimbursement cycles, automates expense flows, and boosts team productivity.
The integration between Rydoo and TravelPerk simplifies the expense creation process by automatically pulling in the travel bookings made in TravelPerk.
The power Rydoo<>TravelPerk of the integration
Expense lines are created for each travel booking with the amount, date, payment method, currency and TravelPerk invoice number. Users can then complete the expenses in Rydoo and submit them.
Companies can also apply automatic approvals for expenses created from TravelPerk.
Trips are also synced automatically between Travel and Rydoo, giving employees a clear overview of all expenses made during their trip. On top of that, employees can now create per diems directly via trips, ensuring they stay locally compliant.
Booking modifications or cancelations in TravelPerk are also reflected in Rydoo. These bookings will generate a negative expense.
Via a user-friendly OAuth flow, any administrator can enable the integration with one click through the settings in the TravelPerk platform. No technical knowledge is required!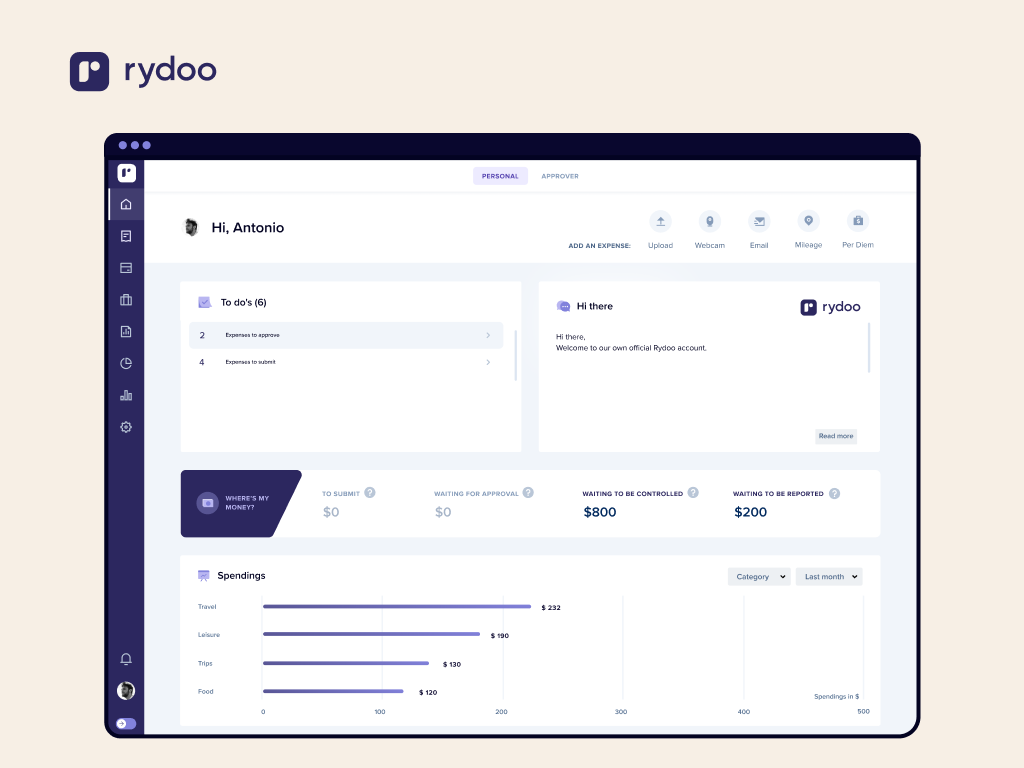 Benefits of Rydoo's solution
Control: Rydoo takes away all the friction and stress to do with expenses. Finance leaders can focus on more important tasks knowing that everything is controlled automatically, and expenses are compliant.
Extensive Local Compliance: Rydoo makes it easy to follow local rules and regulations for all employees when submitting, approving, or declaring expenses.
Elimination of Expense Reports: With line-by-line expensing, organizations say goodbye to building expense reports and simplify the process.
Expenses on the go: Snap pictures of your receipts when you get them, and Rydoo technology will read them in seconds and store them safely for years.
Never heard of TravelPerk?
We're a business travel management platform that saves travel managers and HRs time and money while giving employees the freedom they want. Learn more here or request a demo.