Experience VIP business travel at its best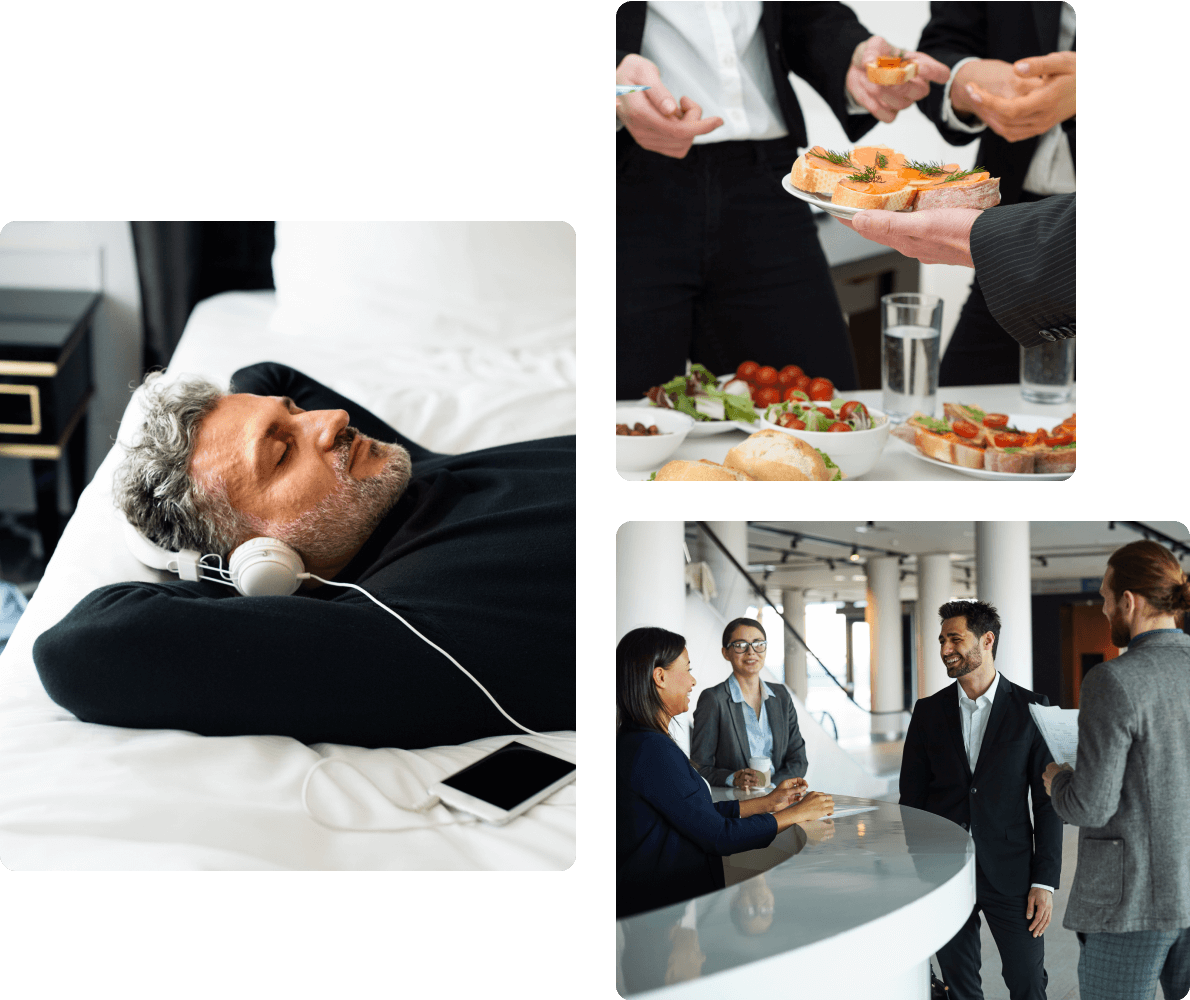 Experience VIP business travel at its best
Business trips just got an upgrade with Executive Experience from TravelPerk! Our offering focuses on first-class quality and unparalleled perks—without the usual price tag.
Now available in London, Berlin, and Amsterdam. More cities coming very soon.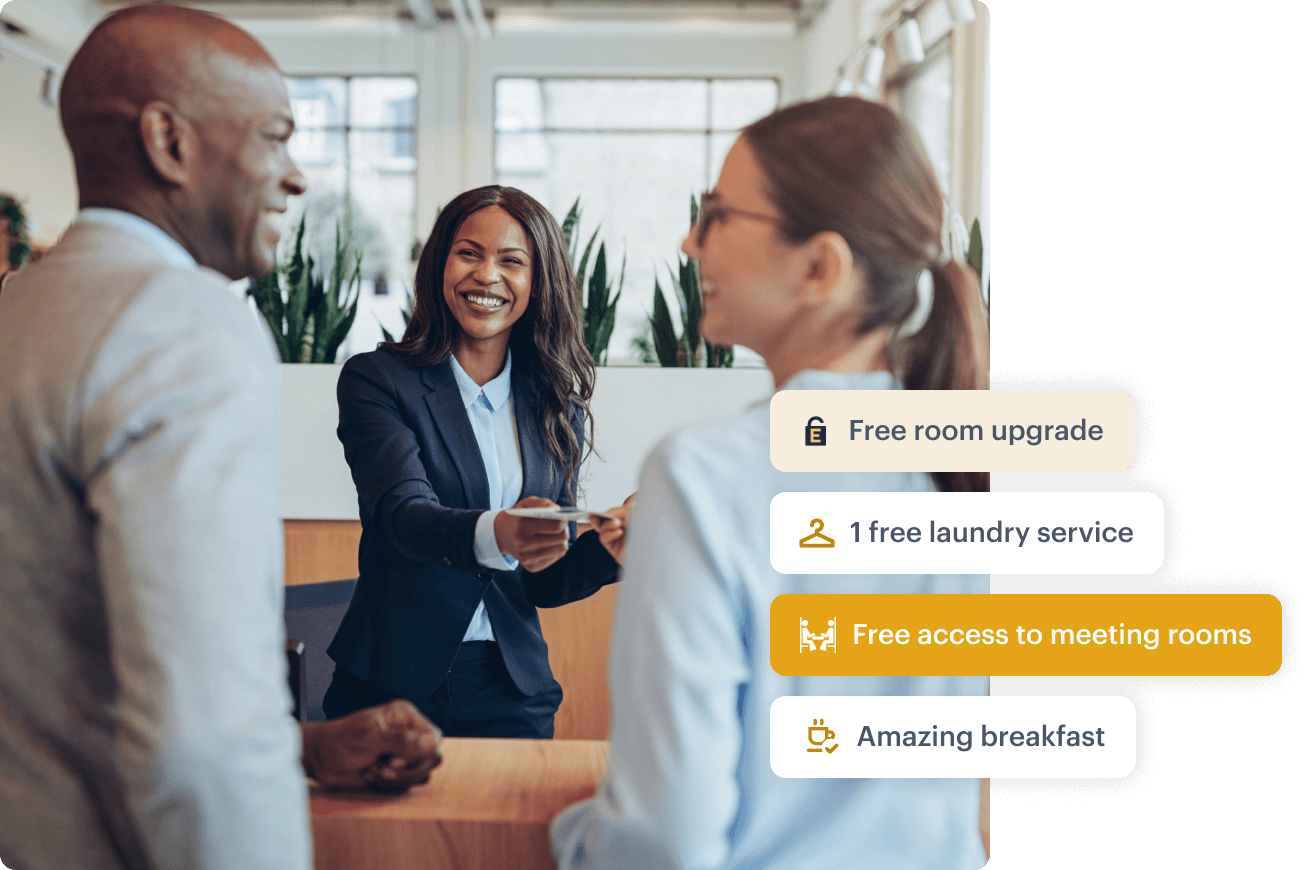 Executive & VIP business travel services
No more disregarding hotel options because of the price. This curated collection is designed to fit your company's travel policy and budget. That's right—happy travelers and happy finance teams.
As a business traveler, you want a VIP-level experience with zero stress. At TravelPerk we curate the best selection of hotels and properties to ensure your executive travel is smooth and enjoyable. Our exclusive range of hotels all have an excellent location, modern design and outstanding levels of service.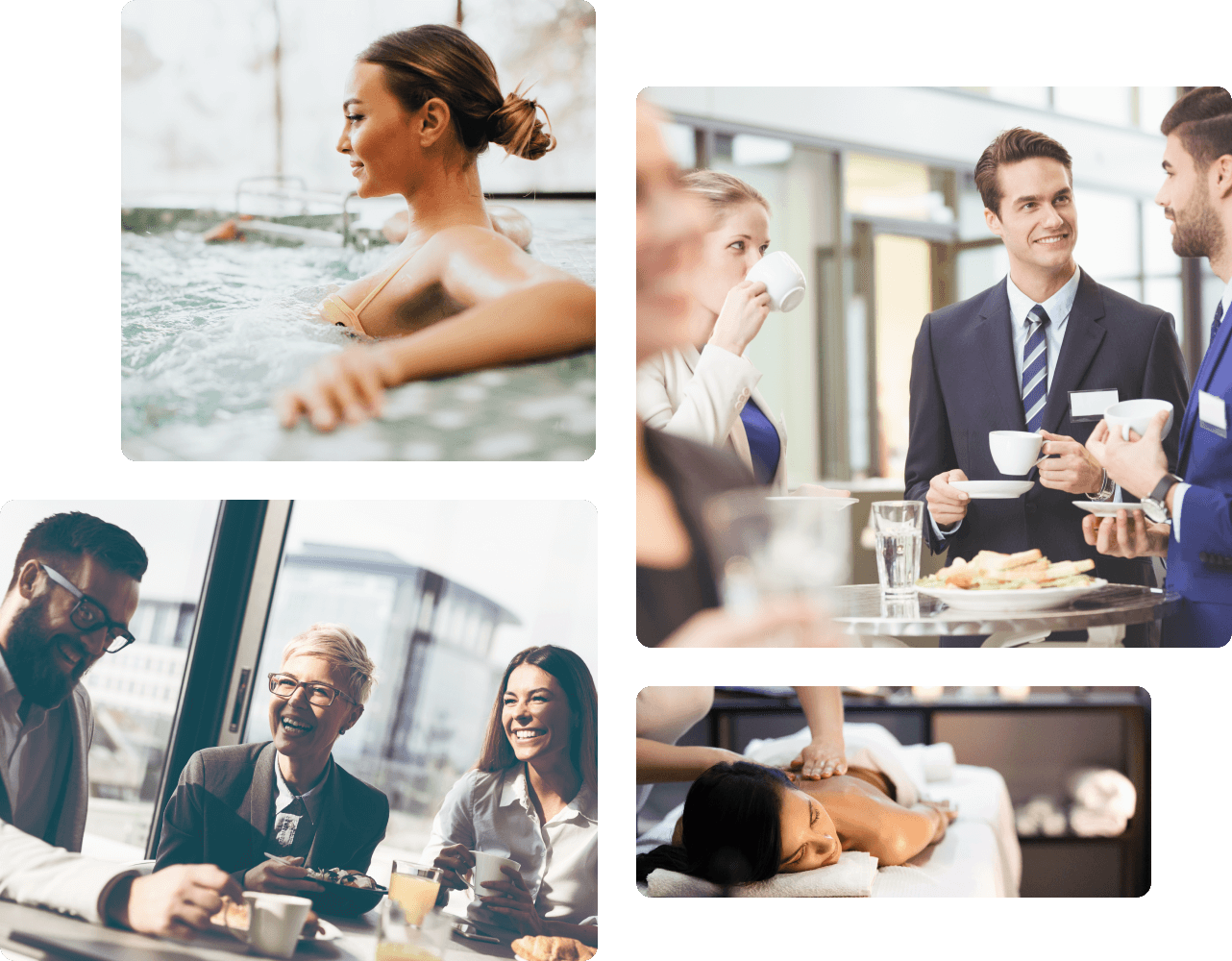 Exceptional perks for VIP executive corporate travel
From flexible check-in to complimentary wellness treatments, or even an upgrade on the house—Executive Experience hotels go the extra mile, no matter your job title.
What's more, they always come with the essentials: high-speed WiFi, free breakfast and free cancellation.
We go the extra mile to provide VIP-level service to our corporate travelers. That's why we only partner with the hotels that work as hard as we do. It's an eye for detail that makes the difference. With TravelPerk you can be sure that your travelers are getting the highest level of service.
Why users love TravelPerk
Here's why thousands of companies have chosen TravelPerk to manage their business travel!
Instant platform setup
$0 setup fee & no hidden costs
15s target response time for customer support
80% of the cost back for cancelled trips
Claim 25% of your travel VAT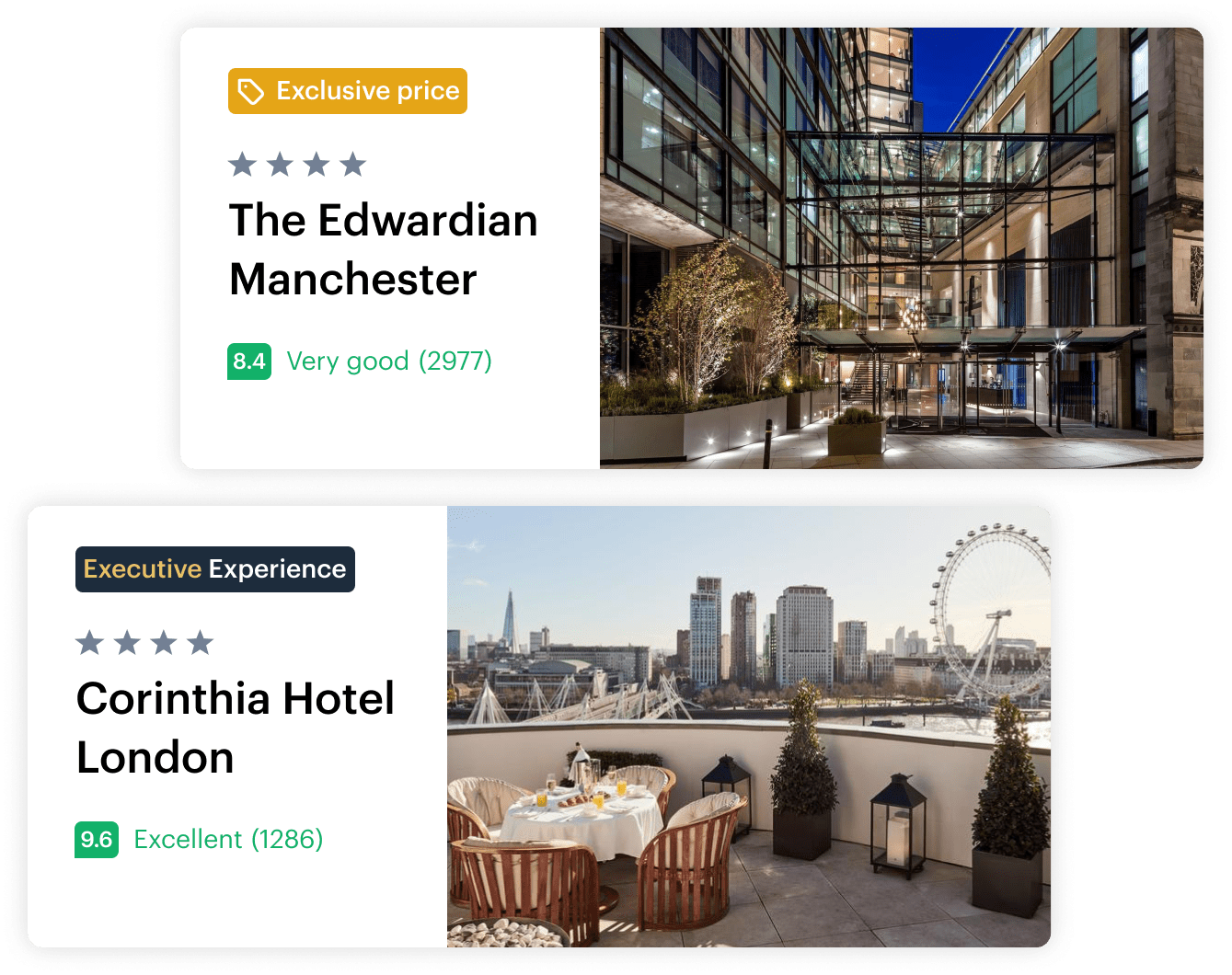 Hand-picked hotels to make your business trip unforgettable
Not all hotels were created equal. When you book an Executive Experience stay, you can be confident that we put quality first. That's why all our carefully chosen properties have the best reviews across the board.
As a travel manager, you want your travelers to have an excellent experience while also keeping an eye on the costs. Our carefully chosen executive range of hotels cater to any budget without compromising on service. Our all-in-one platform offers full control and visibility over all your corporate trips.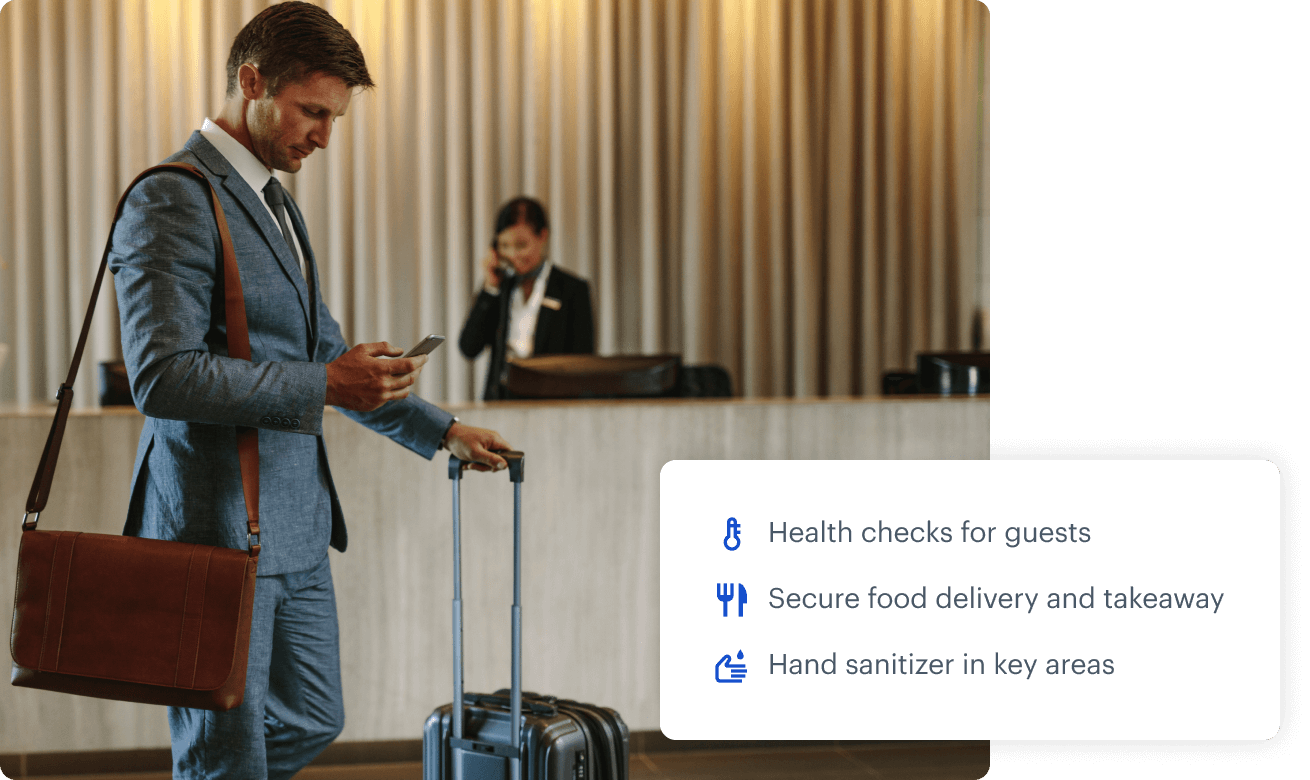 The highest safety standards
Our Executive Experience hotels boast the most advanced safety and cleanliness measures, approved and certified by expert inspectors.
Safety protocols in place, as directed by local authorities
Hand sanitizer in guest rooms and key areas
Physical distancing rules
Disinfection of rooms and public areas with approved chemicals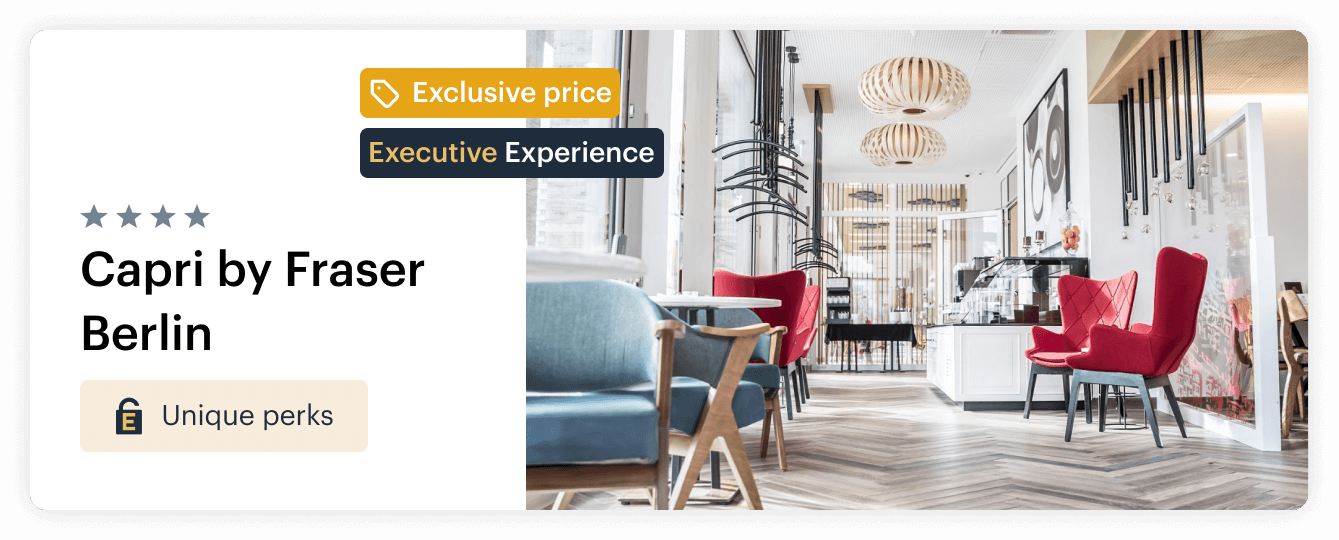 How to find them
Planning a business trip to one of our Executive Experience cities? Simply look for the lock icon in your search results to identify hotels that have our seal of approval. And lots of added perks—just for you.
Give your business travelers a VIP treat—without the price tag
Request a demo here.
Frequently asked questions about executive business travel
Where can I see what hotels are included in the executive travel experience?
Our Executive Experience cities are currently London, Berlin, and Amsterdam, with many more coming destinations very soon. So, if you are planning a business trip to one of these cities, then look for the lock icon in your accommodation search results. The lock means this hotel has our seal of approval. Not only does this icon signify the highest quality, it means that the booking comes with added perks that will make your next business trip unforgettable.
What room types can I book?
We have a wide range of carefully selected hotels that cater to any budget. In our collection, we focus on high levels of service, great location and added perks. Use the search function to filter results and select your accommodation based on your budget and desired features.
What perks are included in the VIP executive experience?
The exact perks depend on each individual booking. They can range from essentials such as free WIFI and free breakfast to higher-end perks. These can include complementary wellness treatments or even room upgrades. Remember to read what perks are included before booking.
Won't I get better hotel rates if I booked with a travel agent?
We have partnerships with our wide range of hotels to guarantee the very best prices for our corporate travelers. In many cases, you will also get more perks than booking with a regular travel agent.