Traveling home for the holidays? Need to be in Zurich for that important meeting? As business travel resumes, slowly but surely, it's important to know what you need to do to help keep yourself and those around you safe.

This can be complicated, especially where international travel is involved. That's why we've put together this short checklist so you can travel safely and efficiently.
1. Check your local travel restrictions
Many countries are limiting non-essential travel, both domestically and internationally. Depending on where you live, your country's travel restrictions could differ. In fact, you may not be able to travel at all! That's why you should consult your local government website for COVID-19 travel restrictions and travel advice before booking anything.
2. Make sure you know what you're getting into upon arrival
Every country is handling the coronavirus pandemic a little differently. Some countries are more or less restrictive with their entry requirements than others, which is why you should check exactly what you need to do upon arrival. Do you need to provide a fit-to-fly-form? Will you be expected to undergo a PCR test at your destination airport? Do you need to complete a PCR test 72 hours before your flight? Will you be required to self-isolate? All of this information and more can be found online by searching "travel restrictions" at your destination. If you're traveling from England, here is a list of the countries and regions on the travel corridor list (meaning that you do not have to self-isolate upon arrival).

At TravelPerk, we provide our customers with all of the latest travel safety data through TravelCare. We share timely updates relevant to your specific trips and keep you fully informed both before and after booking.
3. Download the COVID-19 tracing app recommended by authorities
Keep yourself informed and safe by downloading the apps provided by your destination country's government and healthcare departments. Help them monitor and trace infections, and always make sure to report any symptoms you may be experiencing to the local authorities.

Follow the links to check out the apps we recommend in France, Spain, Germany, and the UK (including England, Wales, Scotland, and Northern Ireland). You can find the best COVID-19 tracing apps for your destination here.
4. Confirm what change or cancellation policy applies to you
Changing or canceling air travel plans can be tricky—and in times like these, having a flexible policy is key. Before booking anything (whether that's a flight, a train journey, or a hotel), confirm whether that organization has a flexible cancellation or change policy. In times like these, unforeseen circumstances can and do arise. Whether that's another lockdown, confinement to the local area, or coming into contact with someone showing symptoms, the ability to alter your plans is crucial.
5. Prepare your pandemic travel essentials
Read our handy little post about your 9 Carry-on Must-Haves When Flying in COVID-19! Always remember to wear a face covering, pack an extra face mask and hand sanitizer, and always maintain the social distancing rules both during your journey time and at the airport or train station. Check out our post on the 7 Best Face Masks for Long-Haul Flights!
To sum up
Following government travel guidance is essential. Whether you're flying, taking a train, or simply moving around your city on public transport, make sure you're up to date on all the new rules that help maintain public health.
Did you find this article useful?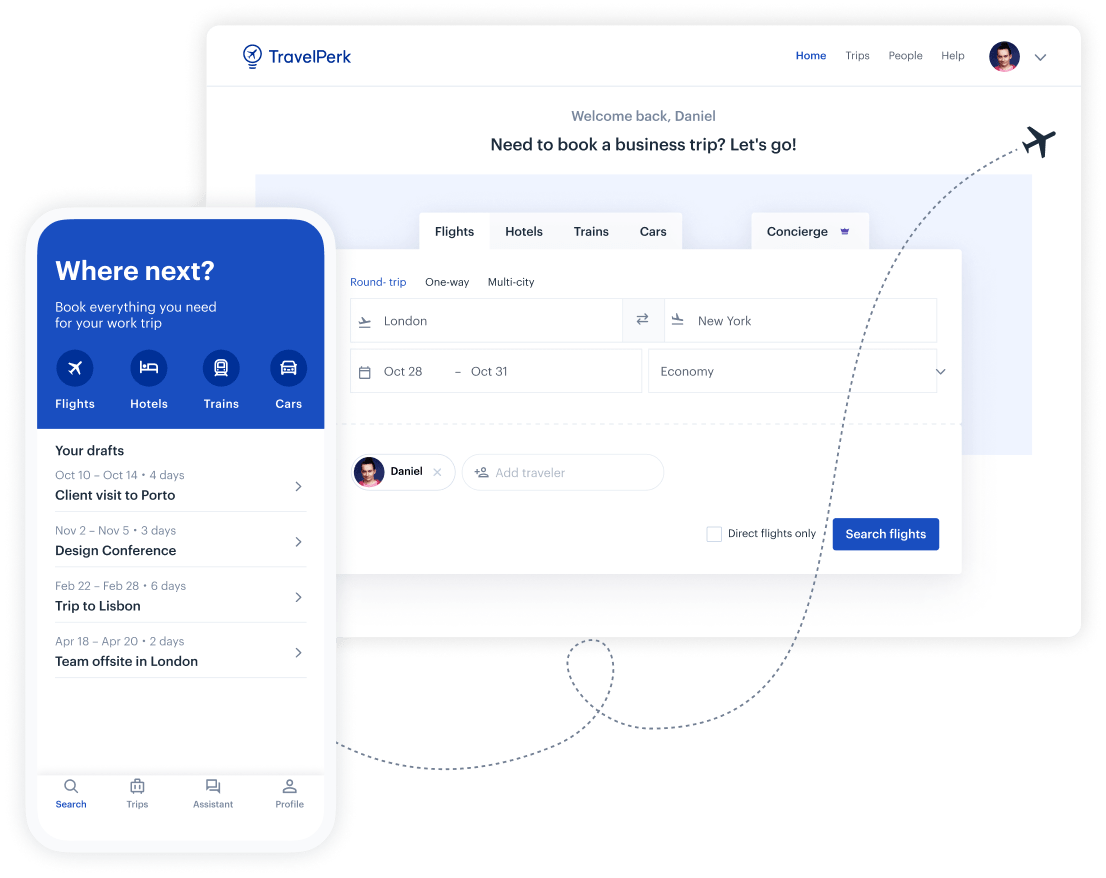 Make business travel simpler. Forever.
See our platform in action. Trusted by thousands of companies worldwide, TravelPerk makes business travel simpler to manage with more flexibility, full control of spending with easy reporting, and options to offset your carbon footprint.

Find hundreds of resources on all things business travel, from tips on traveling more sustainably, to advice on setting up a business travel policy, and managing your expenses. Our latest e-books and blog posts have you covered.

Never miss another update. Stay in touch with us on social for the latest product releases, upcoming events, and articles fresh off the press.