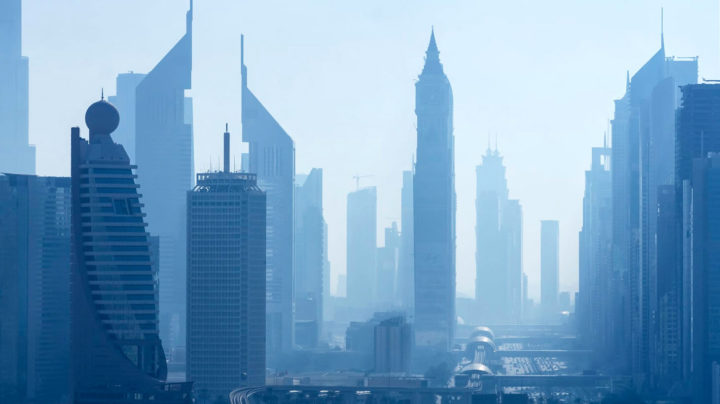 You've realized it! Your company needs a modern business travel management strategy to match. Many companies are still wasting valuable time and resources on archaic and ineffective forms of travel management that require hours of manual admin, are a pain for employees, and ultimately cost them in the long term. Take your business travel management into the 21st century with these tips on how to modernize your existing processes:
1. Let employees book their own travel
In this day and age, every single booking and decision doesn't need to be done by your office manager or administrator. Free up your office manager by letting employees book their travel themselves. That means travelers can book journeys that actually work for them, without the need for third parties or internal micromanagement. Above all, the modern business traveler wants autonomy: a 2017 study showed that 76% of US business travelers want to manage and book their travel themselves on their mobile devices. So it's time to give your employees control over their own travel choices via self-booking.
2. Embed your policy in the booking process
An endless chain of emails back and forth isn't an enjoyable experience for your office manager, or for travelers either. By embedding your travel policy into the booking process, you can cut out the time-consuming approval steps to ensure compliance every time. Smart approval flows give you the flexibility to choose the level of restriction in your policy and set team-specific restrictions and approvers, saving valuable time for your employees. When designing travel policies, businesses are increasingly collapsing booking and approval stages into one. If you're not, you're generating unnecessary overhead for your business.

3. Go paperless
With all the technology available to us today, if employees are still collecting piles of paper receipts, it's likely travel management isn't the only thing you need to modernize. When updating your existing travel policy, say goodbye to the endless chain of invoices and receipts that are easy to lose and lead to delays in reimbursement. They're bad for the environment, not to mention a pain for employees who, these days, will expect to be reimbursed for their costs quickly and painlessly. Why not incorporate a digital expense system into your travel policy for one-click reimbursement?
4. Build in data gathering
The age of 'not knowing' is over. CFOs will demand total visibility over travel spending patterns in order to identify problems, optimize policies and streamline spending. Your travel management should have data gathering built in so you can have access to powerful analytics that let you make informed decisions throughout the year about how to improve your policy to work best for you and your employees. Your travel policy should be flexible and evolving to minimize friction and maximize productivity – and data capture is the key to these insights, so be sure to make data a key element of your travel management this year.
5. Include alternative lodging
According to a 2017 report, only 30% of business traveler respondents said their company travel policies allowed home-sharing accommodation options. Considering that 70% of those respondents expected to stay at alternative lodgings on their business trips, companies have been slow to engage with the sharing economy and the benefits it has to offer their employees on business trips. With one in ten Airbnb bookings being used for business in 2017, traditional corporate hotels are a thing of the past, and alternative lodgings simply can't be ignored by travel management anymore. Including these options in your company's travel policy means your employees can stay in comfort, with greater availability, and at cheaper prices too.

The same goes for ride-sharing services, which in 2017 were only covered by 50% of corporate travel policies worldwide, even though they're undoubtedly the quickest and most painless way to get around while hopping from meeting-to-meeting in a new city.
6. Give employees an unlimited inventory
It's long past that travel agents have the largest inventory or the cheapest rates. Your employees want to check out the full scope of options at once and book their business travel without having to check multiple platforms and price comparison sites. With more options come more convenient travel times, and more comfortable accommodation to suit their needs, reducing friction and pain points for your road warriors. So do the whole team a favor and equip your corporate travelers with an unlimited inventory, so they can optimize their travel routes, schedules and budgets.
7. Boost employee happiness
When all these elements come together in a business travel management strategy, they result in a more streamlined travel experience. This reduces stress for corporate travelers, less micromanaging for admins and actionable insights for financial leaders, resulting in higher morale and in turn, higher productivity across your team. Happy, healthy employees will produce results for your business, so don't hold them back with tiresome, clunky travel management solutions from days gone by.

Corporate travel management that's stuck in the past is a drain on your business: it creates unnecessary overhead and slows down your employees. It's time to update your travel management to a system that empowers your teams to be the best they can be, and saves money for your business in the long term. Follow these simple steps to modernize your business travel management today.

You could take the time to build an inclusive plan from scratch, or you can let us handle it. Schedule a same-day call with one of our travel experts, just request a demo here.