Sports travel management for the best in the game.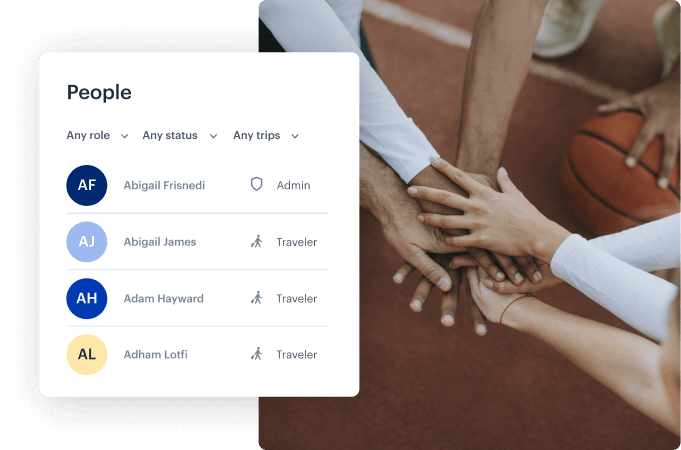 Sports travel management for the best in the game.
Let your sports team travel in style and together with our group bookings for sports teams support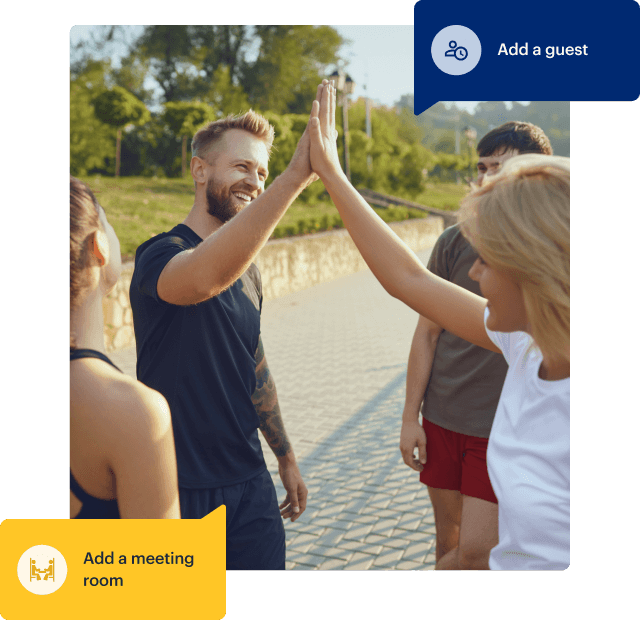 Keep the team spirit, and travel together.
No matter the size of your sports team, you should be able to travel together and keep that team spirit flying too. TravelPerk is a one-stop shop for all group bookings. Our concierge service will ensure your team gets the best rates and a choice of VIP accommodation every step of the way.
Need help booking meeting rooms for pre-game-day strategies? What about that sports event your team wanted to attend? Our concierge service can cover it all, so your team can focus on doing what they love—winning.
Got a guest joining you?
Game officials or referees may not belong in your organization, but that doesn't mean they can't be included in your TravelPerk experience too. Invite them along with ease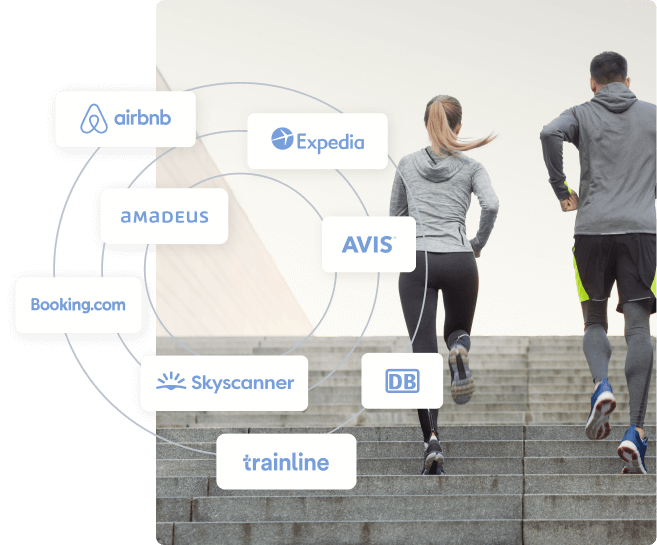 The world's largest travel inventory for your sporting events
TravelPerk has partnered with world leaders and boutique businesses to provide and cater to any sports team—at any time of year.
Need a hotel or apartment complex that fits the entire team? No problem. TravelPerk scores exclusive prices and availabilities at some of the biggest hotel chains in the world.
If you want your team on the same flight for your sports event, we'll do our best to make it happen. Plus, TravelPerk looks out for car or coach hire or train ticket options too.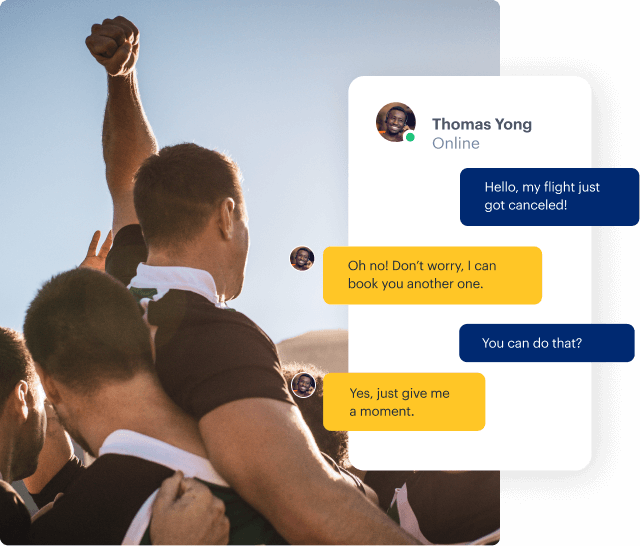 World-class customer care service for a winning team
In today's world, a lot can happen with travel plans. Flights get canceled, health alerts and policies pop up out of nowhere, dates get changed, the list is long and sometimes out of your control.
Don't worry. We've got a customer care support team just a few clicks or phone call away. Operating at a 15-second response time, no matter what happens, our team will do their best to look after yours.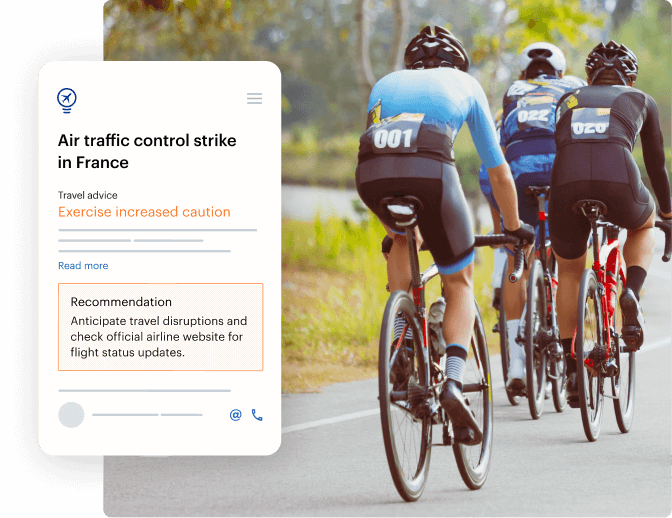 Sports team duty of care
Your sports team needs to be at their best, physically and mentally. That comes from taking care of them before their trip, on their trip, and afterward.
The TravelPerk duty of care solution gives you a complete overview of your travelers, location health risks, airstrikes, and any changes in travel you need to know.
Plus, if your team needs to travel on different days and something goes wrong, booking managers will receive instant updates on all progress and changes.
The most complete platform for sports travel management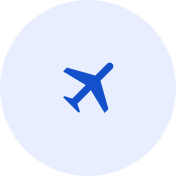 Everything in one place
Book, manage and report on business travel with our integrated online booking tool.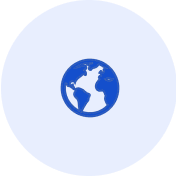 World's largest inventory
Access the best fares and enjoy exclusive rates for airfare, rail, car rental, and accommodation worldwide.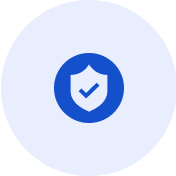 Flexibility & safety
Get the latest travel alerts & safety information. Cancel or change what you need, and get an 80% refund.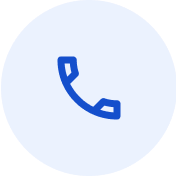 24/7 world-class customer support
Be attended by people, not bots, with a 15-second response time!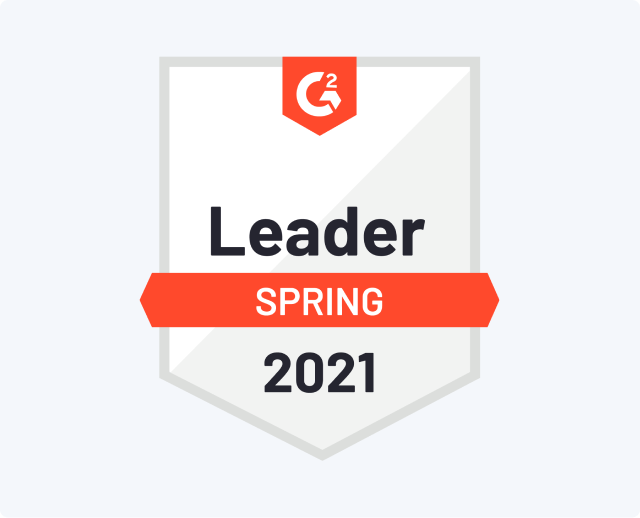 G2 Ranks TravelPerk as one of the top travel management SaaS on the market.
Be among those leading the way and taking business travel seriously. You have a world of benefits to capitalize on and a world of business to get to; let's get you there.
See what we can do for your sports team today
Request a free demo today.