What is corporate travel?
Corporate Travel refers to any significant trip that is taken by an employee on behalf of a company while working. As various modes of transport continue to become more accessible and new businesses emerge, Corporate Travel continues to grow. In fact, it is estimated that business travelers now account for 12 percent of passengers.
What is a corporate travel policy?
A corporate travel policy is an important set of guidelines that a company creates to protect and inform its business travelers. The policy outlines important protocols like which airlines and rail companies should be used, which vehicles can be rented, and the lodging a business traveler should use.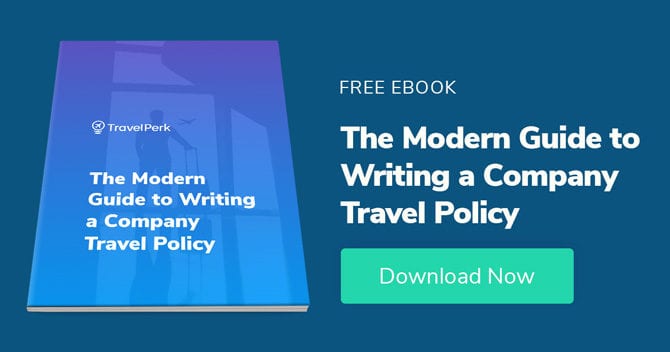 Each policy is unique and addresses the distinct circumstances of a company. The policy keeps travelers safe while also protecting the finances and compliance initiatives of a company.
Most policies cover these areas:
Code of conduct
Credit card usage
Travel approval processes
Gifts
General travel arrangements
Air travel
Rail travel
Vehicle rental
Lodging
Taxis
Meal allowances
"Bleisure" travel and personal time
Filing expense reports
What does a company have to provide for corporate travelers?
There are no formal legal precedents. As long as labor laws continue to be followed, the corporate travel policy will determine what is provided to a corporate traveler. The best policies are those which take the needs and feedback of travelers into consideration.
Related Questions
Do companies organize their own Corporate Travel?
Some businesses have in-house specialists who coordinate corporate travel for employees. This is often impractical and costs more, though, given that most companies do not have the buying power to purchase at scale and make significant savings.
Is corporate travel expensive?
Corporate travel does not have to be exceedingly expensive, if the company chooses to work with an appropriate and trusted Travel Management Company (TMC). These companies can help to reduce costs and clearly plan trips for business travelers.