So, you're a badass salesperson looking to take on your next big thing. You thought about what could challenge you, and what would provide you with the opportunity to thrive the most. You saw a dip in the travel sector, and you realized that was it. A chance to bolster an industry. A chance to get in while the going is tough, and soar when the tough get going.

You know that it's only a matter of time before business travel comes back. You don't agree with those who doubt it. And you want to prove them wrong.

Well, so do we.

We're not in the business of listening to naysayers and rule-obeyers. That's not how you disrupt an industry. It's not how you make a change for the better. If you're here now, it means that you're a game-changer and a change-maker. And that means we want to talk to you.
Why you should swipe right on TravelPerk
We were born in a Barcelona kitchen less than 6 years ago. There were 5 guys and a kettle that didn't really work. Today, we're a 450+ person company with offices in Barcelona, Berlin, London, and Chicago. Oh, and we just bought the US's most cutting-edge travel management company. So no, we're not a Barcelona startup. We're not a European company. We've gone global.

We're also a team that prides itself on innovation. We're go-getters and trend-setters. What that really means is that we don't follow—we lead. It's with that mentality that we were able to create the fastest-growing travel management company in the world and keep it going strong during a global pandemic. We're a company that:
Really lives by its values
We're totally, 100% committed to practicing what we preach. One of our main beliefs is that we win or we lose together as a team, no matter what. That's why we fought tooth and nail not to let people go throughout the pandemic. While other companies were cutting their losses by getting rid of their people, we started hiring.
Puts the traveler front and center
We're beyond proud of our 7* customer service. Our customer care agents actually have a response time of 15 seconds and do everything to accommodate even the craziest of customer requests. A guy once asked for a monkey to wait for him in his hotel room. We made that happen. Granted, it was a stuffed toy monkey.
Weathers the storm
Life is hard. Business is tough. We all knew that going in. A company that's built to last does so in part by being able to adapt to change. That's why when the COVID-19 crisis hit, we buckled down to figure out what the business travel of the future would need. And then we built it.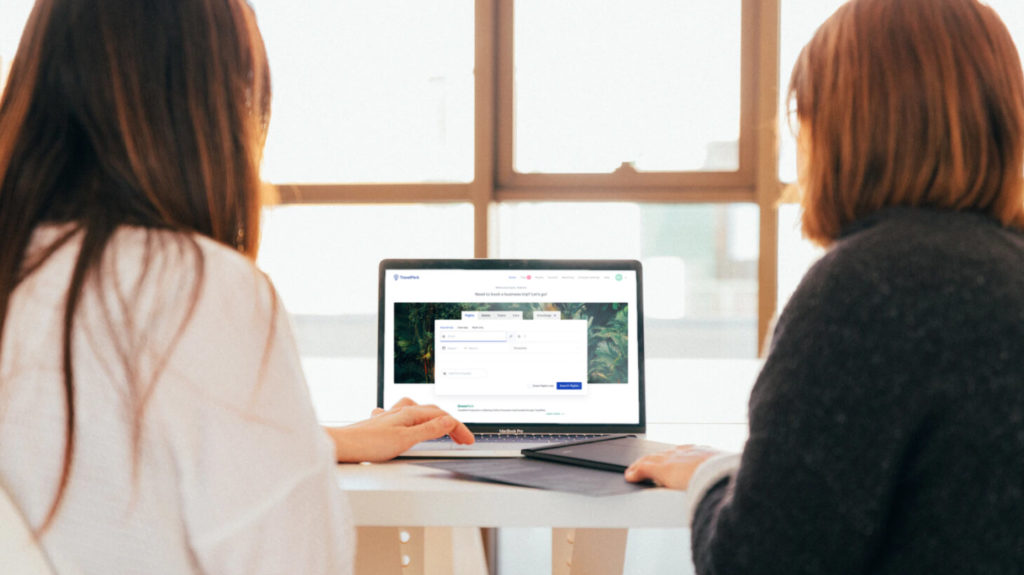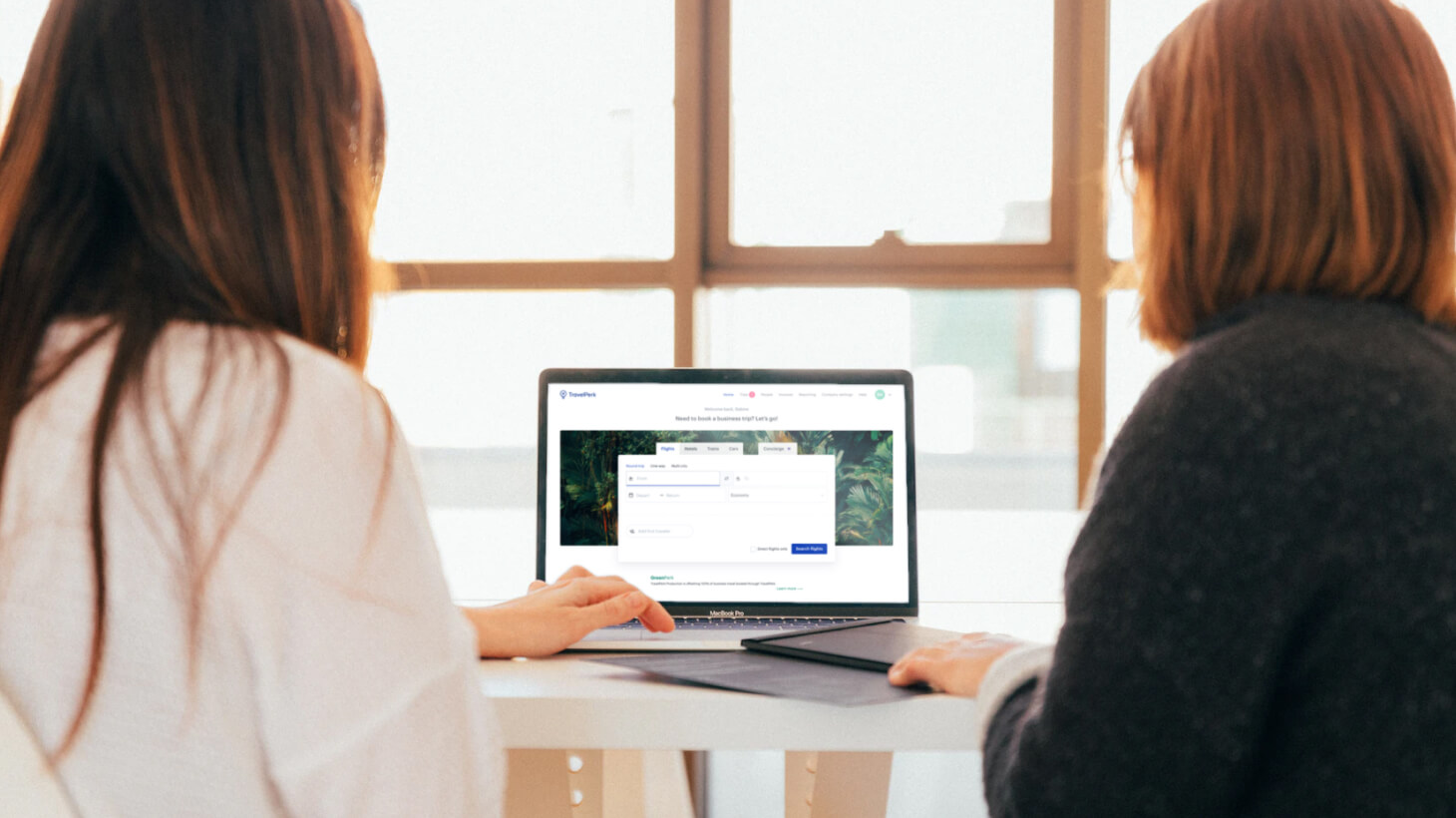 Hey USA, there's a new sheriff in town
We started out focusing on Europe, and 2 years later we were already dominating the market. 3 years ago, we burst into the US market, really accelerating our presence in that time.

In 2021, we already partnered with SouthWest Airlines® to bring customers the biggest and most cost-efficient inventory when traveling for business in the United States. We also acquired NexTravel—a leading travel management company on the market—and integrated their market expertise and inventory. Today, we're offering the best product for business travel to SMBs in the US. The US is currently our biggest market in terms of volume. That's pretty impressive, right?

We did all that during COVID-19 when the entire industry was totally stalled. All we want to do now is put our money where our mouth is, and start hiring the best talent in the US to keep our growth going.

That's what we do when times are tough. Run and tell that to those who doubt you.
Ammo to convince your mother that a job in travel is a good idea
You're bold. You're a high-flyer. You know how to identify an opportunity when you see it. You're confident enough to take it. Boring doesn't make you think. Boring doesn't make you grow. You are not boring, and neither should your job be.

Yet, you still need to convince your mom that this is the right move for you. That's OK, we all do. Here's what you should tell her:
Yeah, travel volume is low. Don't lie to your mom, because she can always tell. The thing is, though, that although companies aren't traveling much now, they will be soon. They're actually reviewing the way they do business travel to make it more suitable and safe for this new reality.
Business travel isn't going away. Think about it—we've all gone remote. Our teams are distributed. That's amazing for business travel! Instead of meeting in offices, we're going to have to travel to meet our colleagues, teammates, clients, and customers. Travel will be what brings us together after more than a year apart.
Business travel has always been, and always will be, about human connections. That's the bottom line of why our industry even exists. If COVID-19 taught us anything, it's that we're a social species that values contact and interaction. So, sure, some aspects of business travel might disappear. But this basic and fundamental need for human connection will remain. This is very much the business we're in—we enable people to come together by facilitating the logistic aspect of this
Business travel matters a lot when it comes to sustainability. We're getting closer to the deadline to achieve the 2030 Agenda, and business travel plays an important role in making that happen. Companies are starting to rethink the way they're going to travel in the future. They're talking about carbon offsetting, going carbon neutral, and implementing sustainable practices in their travel policies. We're going to be there to help them turn this into the norm.
Warren Buffet once said, "Be fearful when others are greedy and greedy when others are fearful". The return of business travel is inevitable. The potential for you to grow a company that's going to be business travel's answer to booking.com is huge. Don't cower in the shadows. Opportunity comes to those who grab it.
This is still a $1.6 trillion industry. Enough said.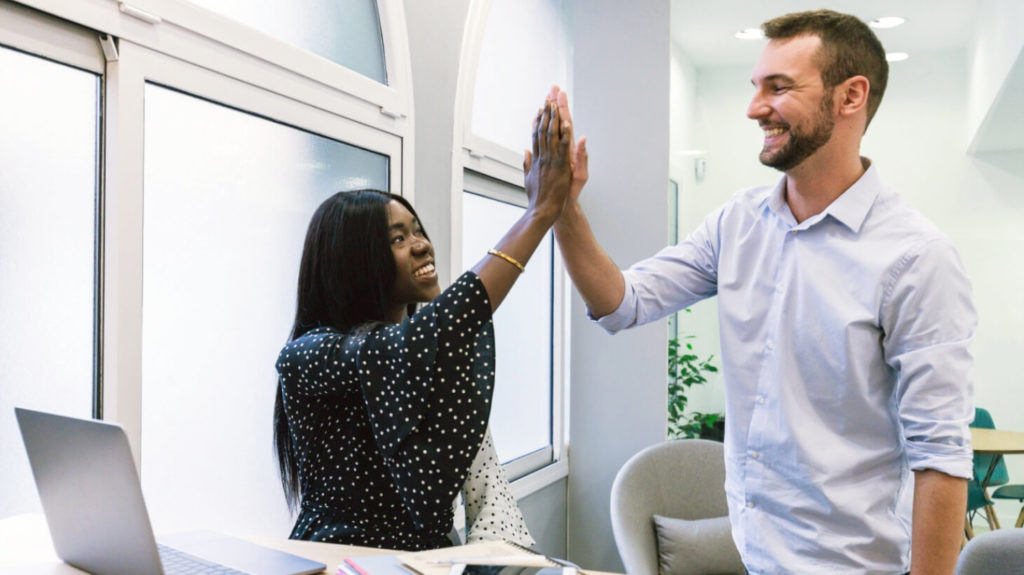 The bit you really care about: how to land the job and what's in it for you
We're looking to scoop up the best and the brightest to help us build the business travel of tomorrow. I'm not going to hide that.

We want you if you're strong. We want you if you're going to surprise us, and do the unexpected. We want you if you're a disruptor. We want you if you're ready to stare in the face of a challenge and say "bring it on".

TravelPerk is building towards becoming the best thing to happen to business travel in the US since the beginning of the jet age. By joining us now, you have the chance to be a part of that from the very beginning. You get to help create the next big thing. The next generation of business travel is yours to groom.

Oh right. Our People team would kill me if I forgot to mention our awesome perks. Yeah, people are actually really happy working here. We give them flexible working hours, work from home and work from anywhere options, shares in our company, awesome offices, beers on Fridays, health insurance, wellness programs and all that jazz.

What are you waiting for?

Game on.

Did you find this article useful?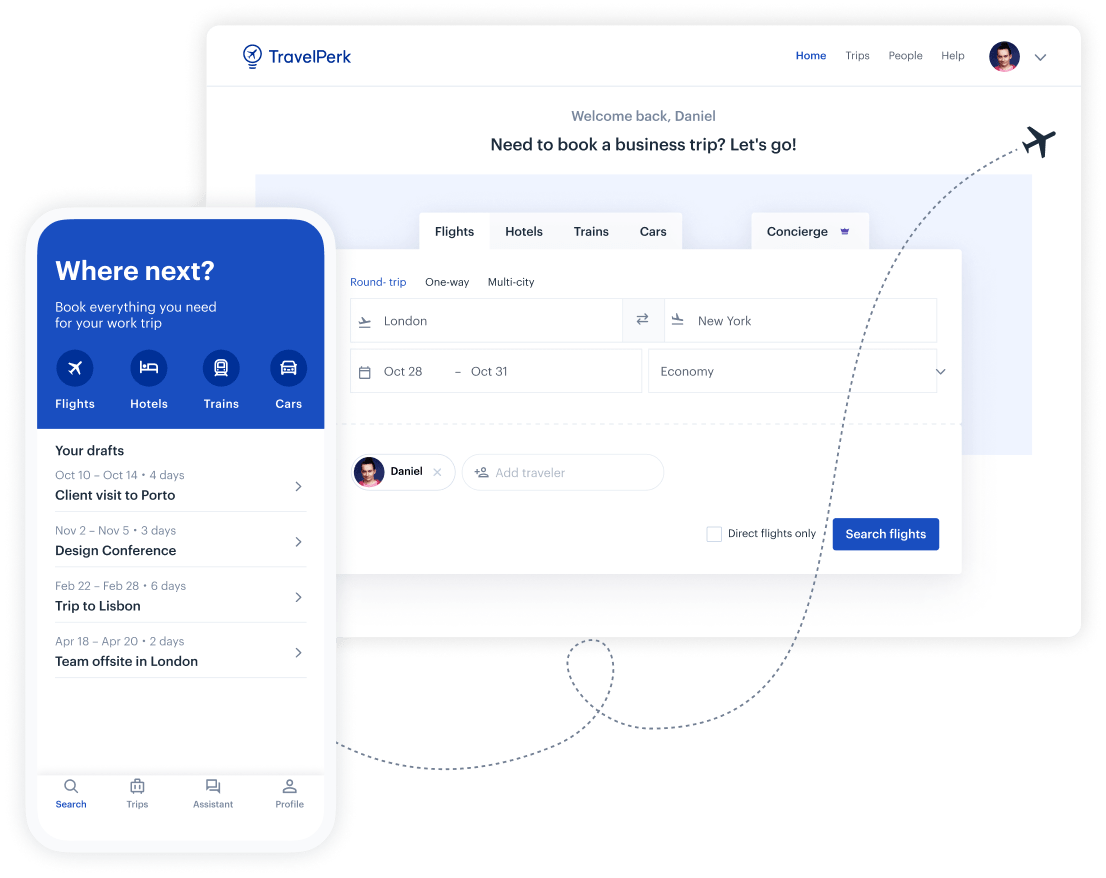 Make business travel simpler. Forever.
See our platform in action. Trusted by thousands of companies worldwide, TravelPerk makes business travel simpler to manage with more flexibility, full control of spending with easy reporting, and options to offset your carbon footprint.

Find hundreds of resources on all things business travel, from tips on traveling more sustainably, to advice on setting up a business travel policy, and managing your expenses. Our latest e-books and blog posts have you covered.

Never miss another update. Stay in touch with us on social for the latest product releases, upcoming events, and articles fresh off the press.