In the last year, we have all had our routines completely turned on our heads. We've had to adapt to a whole new way of working and living. At Sanctifly, we work with frequent travelers to prioritize their health and wellbeing while on the road, helping them to build healthy travel routines. The majority of our frequent traveler community has been grounded over the last year and have had to adapt their workplace wellbeing habits to a new environment. As we continue to offer them our support, we noticed something. Many of the challenges that our community was facing while traveling were the same challenges they are facing during the COVID-19 pandemic. Inactivity, added stress, poor work-life balance; these challenges did not disappear when our traveling members stopped flying and started working from home. We are delighted to partner with TravelPerk to make travel wellness available to everybody and to showcase how your healthy travel routines can help you right now.

Leading a healthy lifestyle is not a stop-start activity. If the last year has taught us anything, it is that our physical health and mental wellbeing need to be top priority at all times. Employee wellbeing and wellness programs are just as important now as they were pre-COVID, but we don't need to reinvent the wheel. The healthy habits we practiced while on the road can be hugely beneficial when we are stuck at home. They can help you avoid burnout, and achieve the business outcomes you set out for quickly and smoothly.

Here are some useful wellness tips, inspired by frequent travelers, that can help you navigate the new normal at home and prepare yourself for your first trip later this year.
Sitting for long periods of time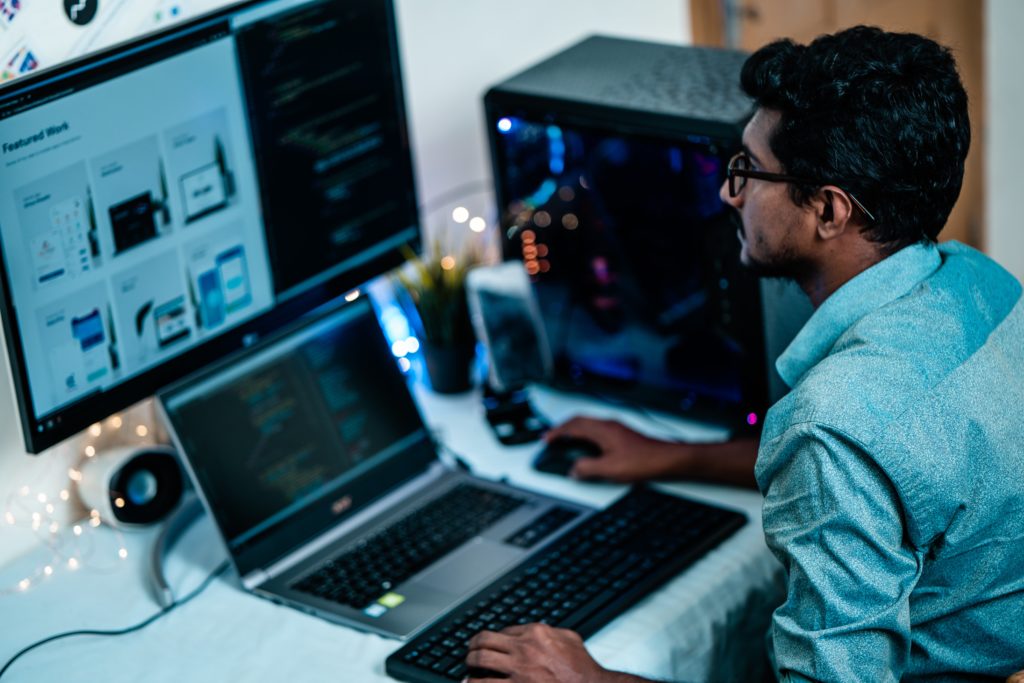 The bottom line is that the COVID-19 pandemic has completely changed working routines for everyone, not just frequent travelers. 58% of Americans are working from home all or some of the time and this means a lot less movement than before. This lack of activity can have a serious impact on our health and bring about higher levels of stress. Regular physical activity and exercise help improve circulation and reduce the risk of blood clots and works towards improving our mood and wellbeing.
What can you do?
Frequent travelers often deal with long periods of inactivity. Between long-haul flights and long airport waiting times, there is plenty of time to sit around and do nothing. Here are some tips from our frequent traveler community for making sure you keep moving throughout the day.

Schedule it in
Set a recurring meeting in your diary to prompt you to get up and move your body. You don't ignore other appointments, don't ignore this one!

Set another goal that incorporates movement
Sometimes the idea of moving more throughout the day is a bit vague and it is hard to track success. Grouping it with a more tangible goal can help. For example, perhaps you want to start drinking at least 8 glasses of water during your workday. That is 8 times you have to get up from your desk and move around. Add in a few trips to the kitchen for a healthy snack, and your body will thank you!

Get an RBR Legflow
A firm favorite among Sanctifly members and the Sanctifly team, this simple device can live underneath your desk and helps to increase blood flow in the lower limbs by 10x!
Stress due to uncertainty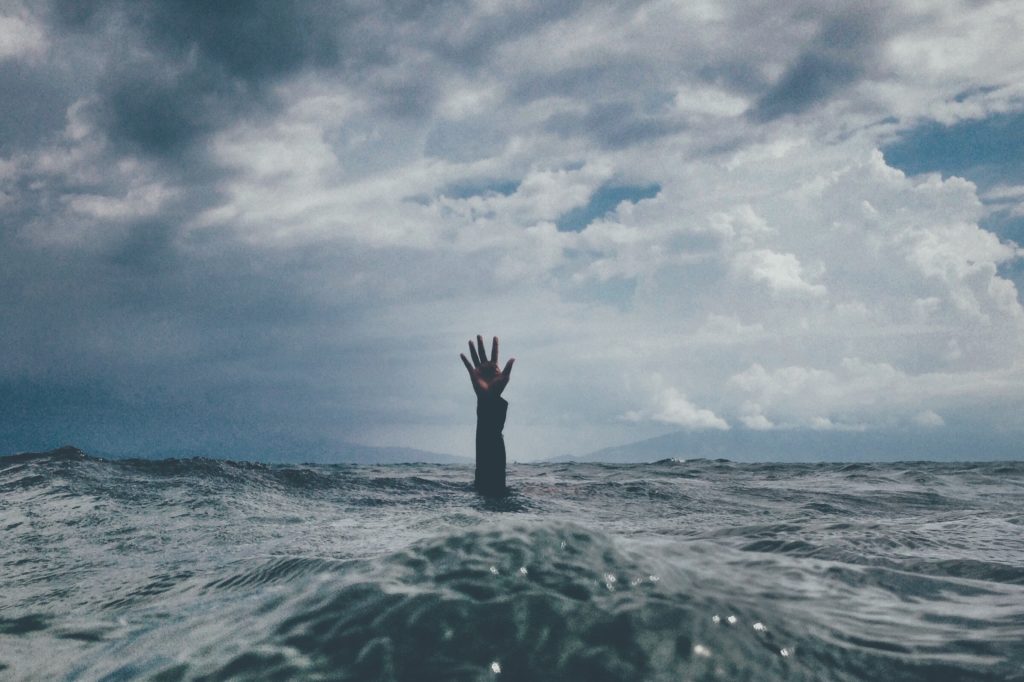 To say we live in stressful and uncertain times would be a bit of an understatement! According to the American Psychological Association's Stress in America Poll, Americans are reporting higher general stress levels than ever before. Unfortunately, it looks like we will be dealing with this related stress and uncertainty for a while longer and so how we handle it becomes all the more important.
What can you do?
Dealing with stress and uncertainty is common when traveling. There is always the potential for unexpected delays, overbooked flights, lost luggage, and many other stressful situations. Here is some helpful advice from frequent travelers on how you can deal with stressful and uncertain situations.

Learn some breathing exercises
Deep breathing, or diaphragmatic breathing, evokes a relaxation response within the body causing the heart rate to slow and the muscles to relax. The effort that is needed to breathe deeply also helps to slow racing thoughts and focus the mind. It's great for your mental and physical well-being.

Take some time to stretch
When we are stressed we often tense our neck and shoulder muscles, without even noticing we are doing it. When we experience ongoing stress, such as what we are all experiencing now, these muscles become stiff and sore and we find it difficult to fully relax. Loosening out your neck and shoulder muscles is like sending a subconscious message to your brain that you can relax. Check out this video to try out a few great stretches!

Practice mindful pauses
Mindfulness practices help to bring a greater level of awareness and focus to a situation. When you feel your stress levels rising stop, take a deep breath, and acknowledge your feelings. That's it. This practice is very effective for reducing emotional reactions to situations. By taking a mindful pause before reacting you are severing the direct link between trigger and response, making it easier to choose a different path.
Dealing with distractions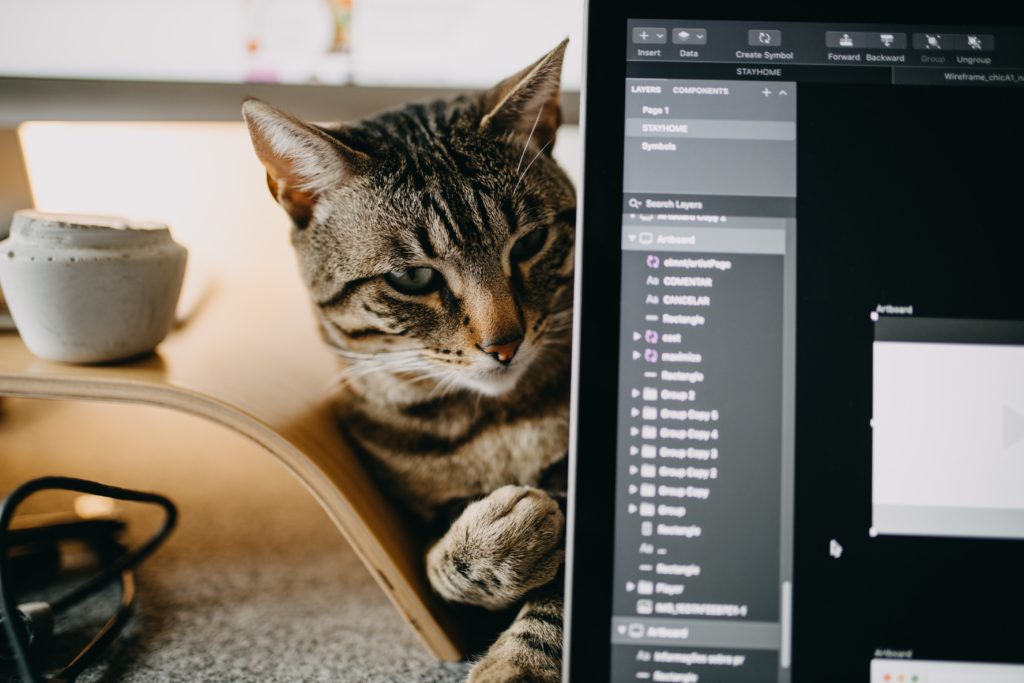 It is difficult to work and even more difficult to relax when you are dealing with distractions. As more of us work from home and many schools stay closed, we are facing a whole new set of distractions that we never encountered before.
What can you do?
At Sanctifly we always encourage travelers to use their airport downtime to do something good for themselves such as exercise or meditation. However, if you have a pile of work to get done sometimes the best thing to do for your mental health is to get some of it done. Airports are distracting places and so frequent travelers need to implement strategies to work effectively. Here are some tips you can use to help deal with distractions while working from home.

Get a good pair of headphones
Noise or lack of noise if you are used to a busy office environment can be a big distraction when trying to work. A good set of over-ear headphones is the answer. Invest in a good pair and have a calming instrumental playlist on hand to help block out the noise

Set boundaries around your workspace
If you are lucky enough to have a separate workspace at home make it just that, a place for work. Sit down with your family or housemates and clearly define what you expect of them while you are working. Make two signs to hang on the door, one stating when you are available and one when you are not and use them.

Frequent travelers take advantage of dedicated work spaces such as business centers because they know that they are areas dedicated to work. When working from home we need to create this environment for ourselves. And we know it is not easy. Some of you may have no choice but to work at the dining table surrounded by unavoidable distractions. However, even in that scenario, you can still set boundaries around your workspace in order to help you stay focused while working from home.
Missing friends and families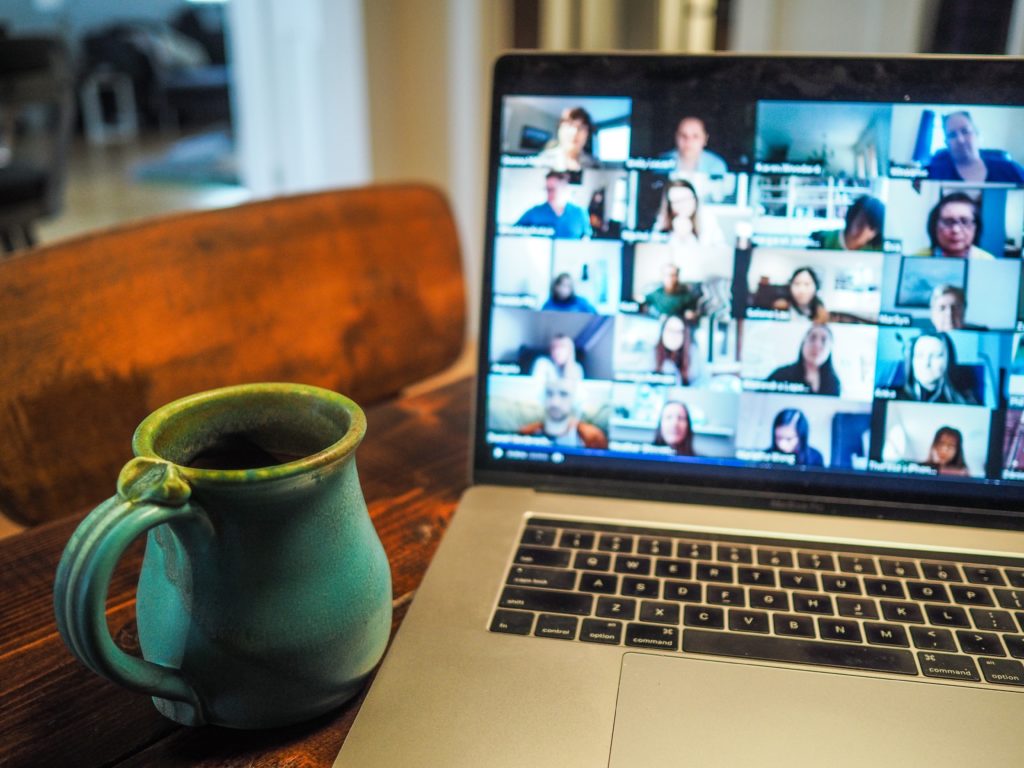 Feeling connected has been a big problem during the COVID-19 pandemic. Being separated from friends and family has caused a significant increase in loneliness. 61% of young adults in America reported moderate to severe anxiety and 26.6% of UK adults report feeling lonely due to the pandemic. Connecting with friends and family virtually can be hard, especially if you are not used to it.
What can you do?
Being away from friends and family comes with the territory when you are a frequent business traveler. Here are some of their top tips for staying connected with friends and family when you can't meet face to face.

Pencil it in
Between working from home and being locked down, it can seem a little silly to keep a schedule. However, having a set schedule is one of the best ways to get things done. If you schedule a work meeting, you don't ignore it. The same should be applied to exercise, relaxation time and calling family and friends. Get out of the mindset of, 'I will give them a call when I have time' and add it into your schedule instead.

Make a game of it
Texting or calling without something specific to say can sometimes feel a little forced. If you make it a game, you always have a reason to connect. A group of my friends and I created a mini competition to see who could get the most steps each day. It is a great reason to stay in touch, gives us all a common reason to communicate and keep people updated about what you are up to that day and have a bit of fun!

Join online classes
If connecting with friends is not an option for you, you can still feel that sense of connection and belonging with strangers by engaging in a group activity. Many frequent travelers will dine out or visit the hotel gym rather than sit in their hotel room alone. Those are not an option for us right now, but we can still join group activities such as online fitness classes. Sign up for a virtual class and switch on your camera (no one is looking at you, believe me!).
Looking to the future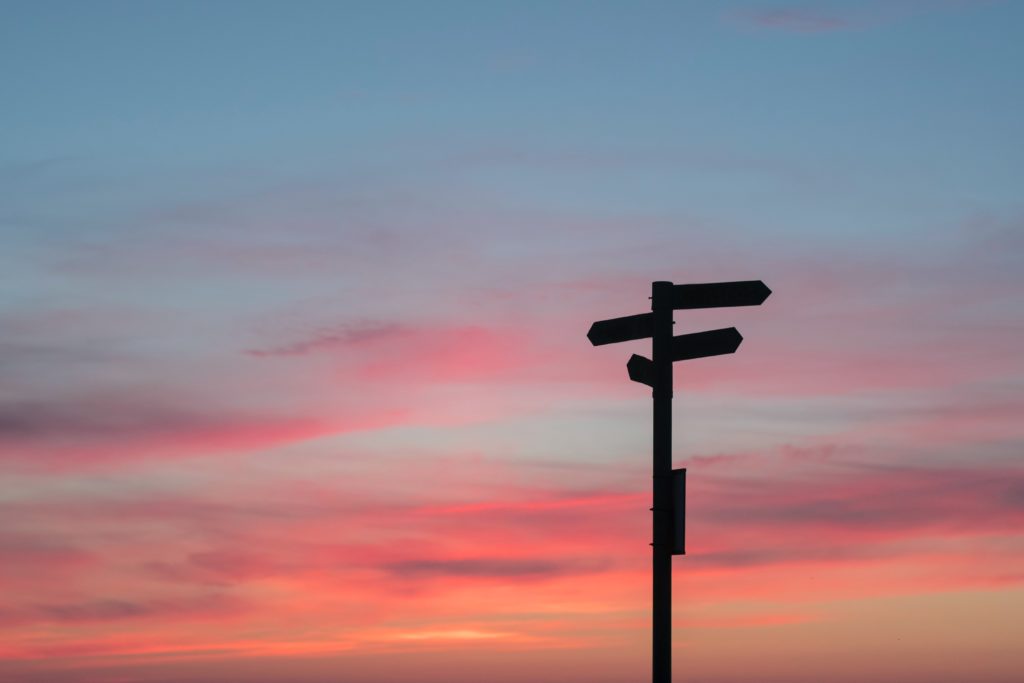 Looking back over the last year, it is so clear to us now that we all face similar challenges in different contexts. Many of us have spent the last year looking to the future. While we are patiently and excitedly waiting to book our first flight, it is important to remember that looking after our health and wellness is a full-time activity, whether we are traveling or not.

That's why it's more important than ever before for companies to make employee health a key part of the company culture. Whether your employees or team members are working from home or in the office, implementing wellbeing initiatives will lead to happier employees, higher employee engagement, and a better work environment. And here's a little tip for human resources teams - add wellbeing programs as a perk for your employees, and you'll see how well they respond!
About Sanctifly
Sanctifly is the global provider of healthy alternatives to airport downtime. An app to guide, direct and give easy access to all things good for us when traveling. Sanctifly members get access to wellness, relaxation, fitness, and leisure facilities at airports globally, including exclusive access to airport hotel gym and pool facilities without needing to book a room, plus unlimited access to travel wellness content and tips to help you to Travel Well. We believe that health and wellness should never be compromised by travel. By taking advantage of airport downtime, Sanctifly helps travelers to change their travel habits for the better.

As part of our partnership with TravelPerk, Sanctifly are delighted to offer TravelPerk users an exciting special offer. You can get a 12-month Sanctifly membership for just $25! Travel Well in 2021 and beyond when you become a Sanctifly member. Contact your travel manager today for more details on how to avail of this offer.
Did you find this article useful?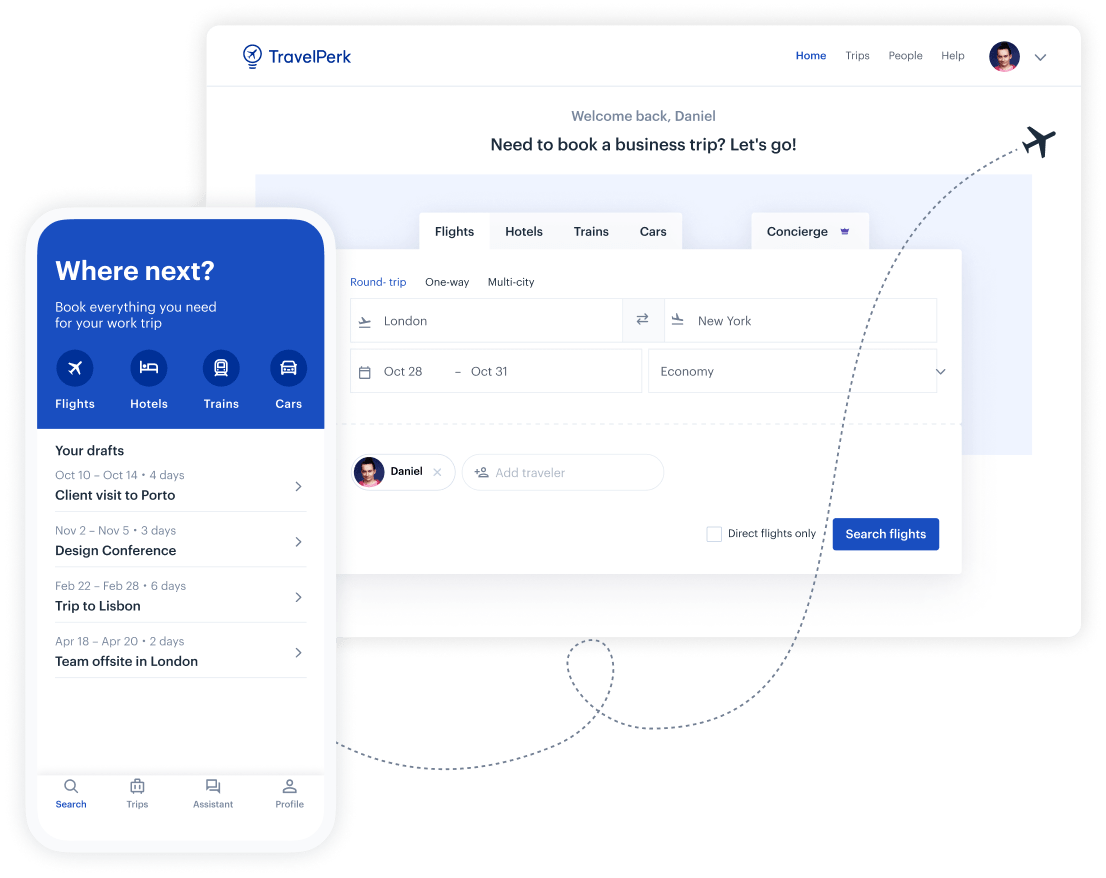 Make business travel simpler. Forever.
See our platform in action. Trusted by thousands of companies worldwide, TravelPerk makes business travel simpler to manage with more flexibility, full control of spending with easy reporting, and options to offset your carbon footprint.

Find hundreds of resources on all things business travel, from tips on traveling more sustainably, to advice on setting up a business travel policy, and managing your expenses. Our latest e-books and blog posts have you covered.

Never miss another update. Stay in touch with us on social for the latest product releases, upcoming events, and articles fresh off the press.