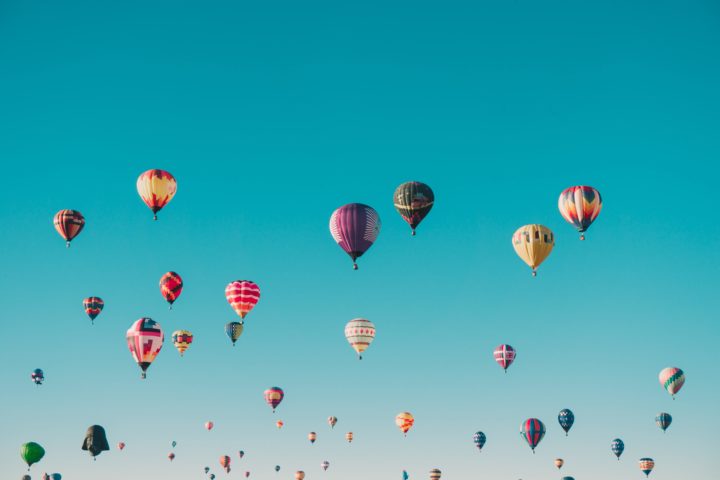 At the time of publishing this article, more than 390,000,000 doses of the COVID-19 vaccine have been administered. Over 88,000,000 people are fully vaccinated. Slowly but surely, we are starting to see a light at the end of this long, dark tunnel brought on by the coronavirus pandemic last year.

The COVID-19 vaccination rollout is already positively affecting public health. We're experiencing a drop in hospitalizations. There have thankfully been fewer deaths. The transmission rates for coronavirus are dropping. What all that means is that the vaccine is working. Domestic travel is starting to pick up, and international travel will hopefully soon follow suit.
Is it time for travelers to dust off their suitcases?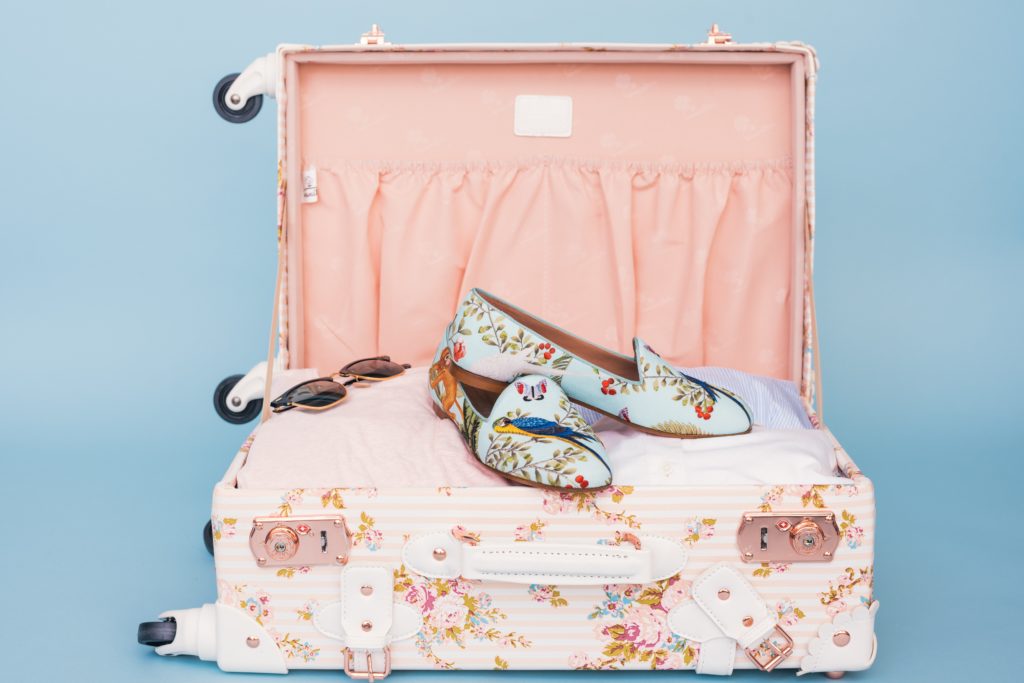 Business travelers are steaming their suits. Tourists are ordering new bathing suits online. Summer is coming and people are hopeful that as the sun waves hello, travel restrictions will wave goodbye.

Many countries are talking about reopening and easing restrictions for the summer months. The Canary Islands in Spain are already saying hola to travelers from certain places. Greece is hoping to open for travel and tourism by mid-May. While it might not be time to vet Corfu beaches just yet, things are changing for the better thanks to the vaccine.

But, that doesn't mean that this summer everything will be as it was before. Countries are still, rightfully, fearful of another wave. Social distancing and face coverings are still mandatory in many places, and each country can determine its own entry requirements for travelers. Yes, some nations are opening up their borders. Some are even lifting quarantine requirements for travelers with proof of vaccination. Others are permitting travelers to enter with negative COVID-19 test results.

The challenge here is that there is still little standardization in these practices. With countries setting their own health and safety requirements, another piece has been added to the travel booking and management puzzle. Will travelers now need a vaccine passport? Will only vaccinated people be able to take international trips? Are digital passports going to be a staple of the "next normal"?

Travel managers and travel agents helping tourists or business travelers book their next trip need to be up-to-date on these requirements at all times. Until a common practice, like health passports, has been established, requirements will keep changing. Having an understanding of how a traveler's vaccination status could affect their trip will be fundamental in providing a top-range service.
It's all about the brand (kind of)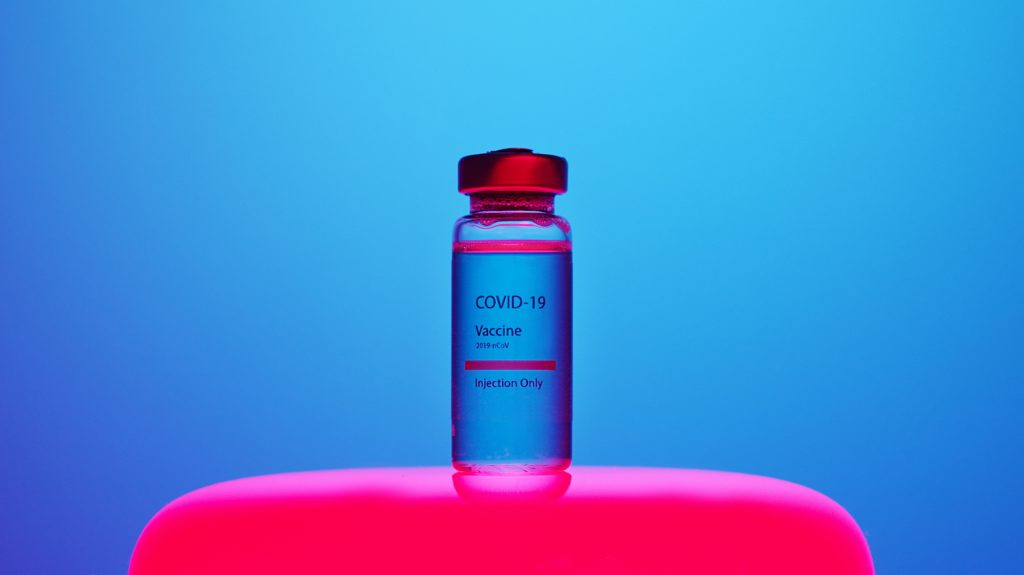 Particularly in the European Union and the EEA, countries are going even more granular with their travel restrictions. Health officials in Cyprus, Iceland, Poland, and Slovenia, for example, announced that vaccinated passengers will be able to enter without self-isolation. In the United States, certain states like New Hampshire are implementing similar exemptions. We fully expect other nations and states to quickly follow suit.

But wait. There is a catch. Not every country is accepting every brand of vaccine. Travelers may not be able to enter a country if they've been vaccinated by a brand that isn't approved by their destination.

Let's take Slovenia as an example.

The sunny-side of the Alps, as Slovenia is often called, does not require a quarantine period for vaccinated visitors. However, the fine print there is that they are only accepting those who took the following coronavirus vaccines:
Pfizer/BioNTech vaccines
Moderna vaccines
Oxford/AstraZeneca vaccines
Not only that—but to enjoy Slovenia's Adriatic coast, visitors will need to have received their second dose a certain number of days prior to their arrival. And you guessed it—it's not the same for every brand:
Pfizer/BioNTech - administered at least 7 days before arrival
Moderna - administered at least 14 days before arrival
Oxford/AstraZeneca - administered at least 21 days before arrival
Travelers who do not comply with these requirements will need to go into self-isolation for 10 days upon arrival.

And that's just for one country. As summer gets closer, and more borders start to open up thanks to vaccine rollout, it will become increasingly difficult to navigate all of this information. That's why it's crucial for travel companies, travel managers, and travel agents to display updated and relevant information at the point of booking. Got someone traveling to New York for business? Or to Seychelles for a much-deserved beach break? This information will help keep them safe and save them money on bookings they can't change or refund.
Travel industry businesses & managers—listen up!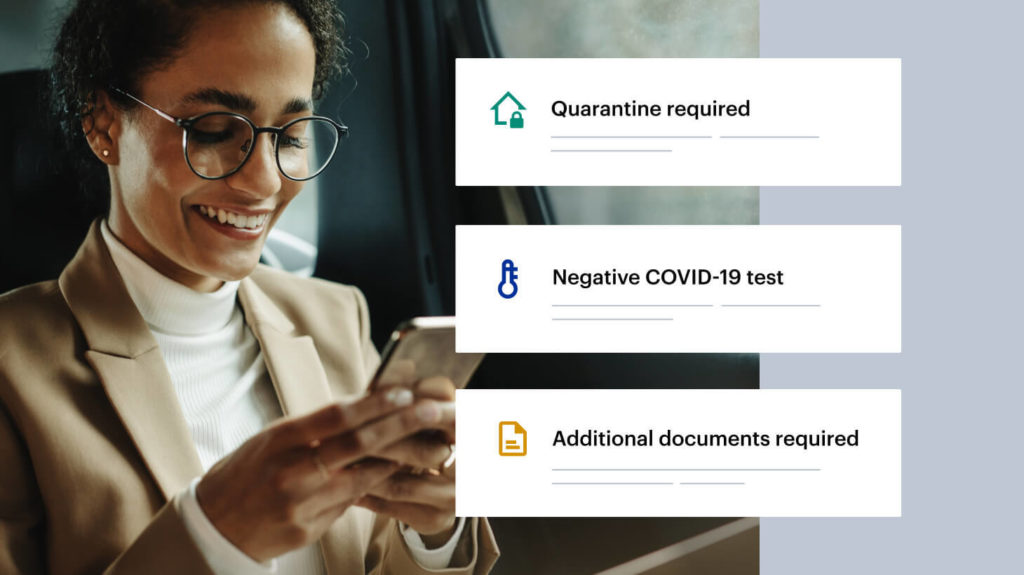 The added complexity of differentiating vaccines by brand means that this will need to be visible during the booking flow. Currently, most travel industry businesses are relying on government information, and consulting updates from the World Health Organization or CDC websites. This is a time-consuming practice that does not integrate into your own booking platform. 

At TravelPerk, we developed our TravelSafe API to provide information and advice on point-to-point travel restrictions on both arrival and return destinations. You can easily integrate this trusted data source directly into your website or app, and receive real-time, verified travel safety information. Yeah, you read that right. You plug it straight into your interface, and you're good to go. It really is that easy. 

What will that do for you? It's pretty simple, you'll be able to:
Market destinations with a quarantine vaccine exemption to your customers
Build travel corridors for travelers who have been vaccinated
Ensure traveler safety by keeping them apprised of all health requirements before they travel
Display all of this information at the point of booking
Rebuild traveler confidence and trust based on clear, relevant, and up-to-date information
Offer your users digestible, easy-to-follow information on travel restrictions in real-time. And yes, that includes vaccination requirements per brand, per country.
Sound too good to be true? Well, it's not. It's the new normal. As we enter this next chapter and start living in a post-COVID world, information will be more important than ever. Our API was developed with that in mind. Travelers, travel managers, and travel businesses will need access to reliable and complete data before, during, and after booking.

Start offering it to them today.

So, which countries are open for travel?
There are 11 countries currently welcoming vaccinated travelers and exempting them from 10 or 14-day quarantine requirements. This includes:
Belize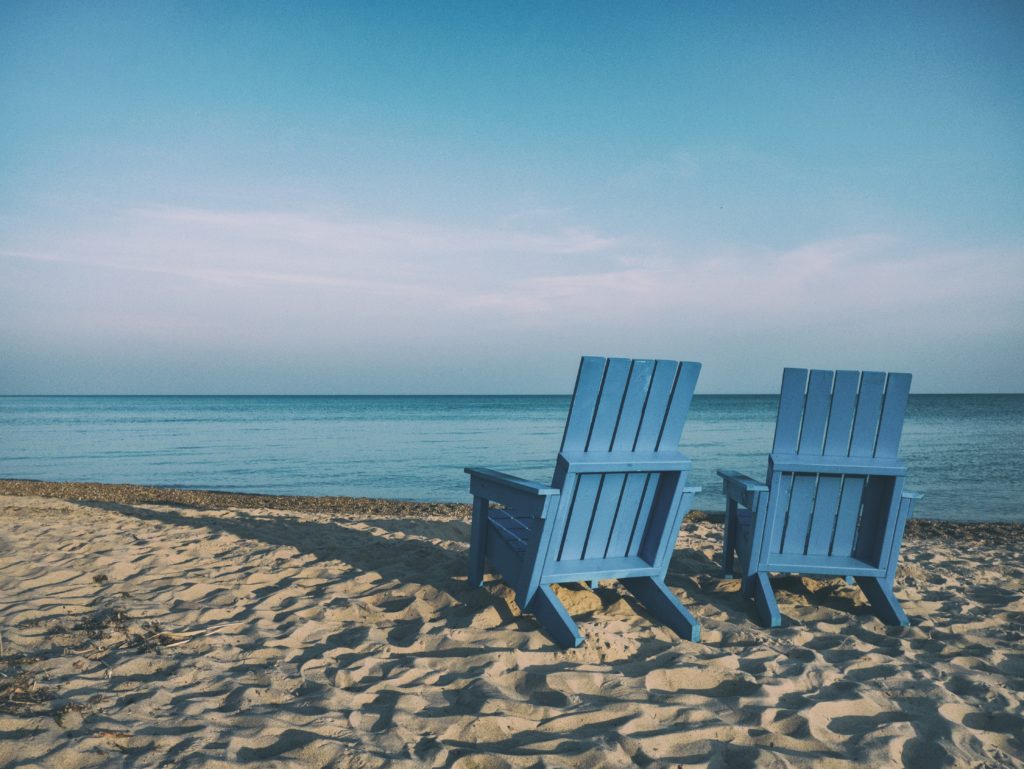 An official vaccine card showing you received your second dose at least two weeks before arrival will grant you entry. A negative Covid-19 PCR test result taken within 96 hours of arrival or an antigen test within 48 hours of arrival would also work. You can also be tested upon arrival.
Estonia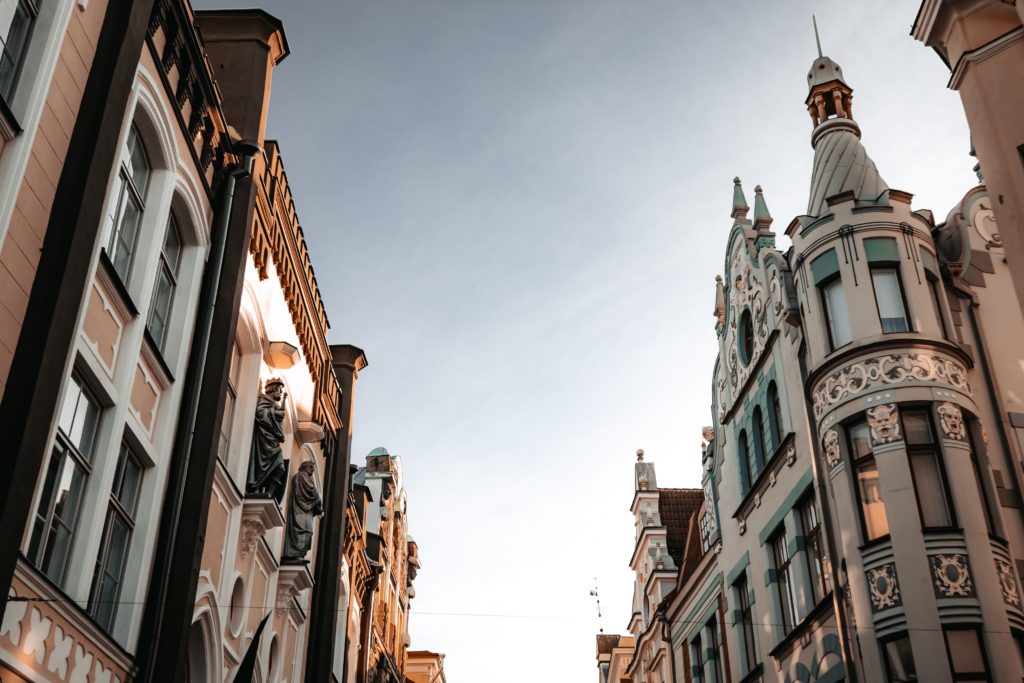 The vaccine exemption applies to visitors who can show that they have been vaccinated no more than 6 months prior to their arrival. Travelers can also enter if they can prove that they have recovered from COVID-19 at most 6 months before their arrival in Estonia.
Georgia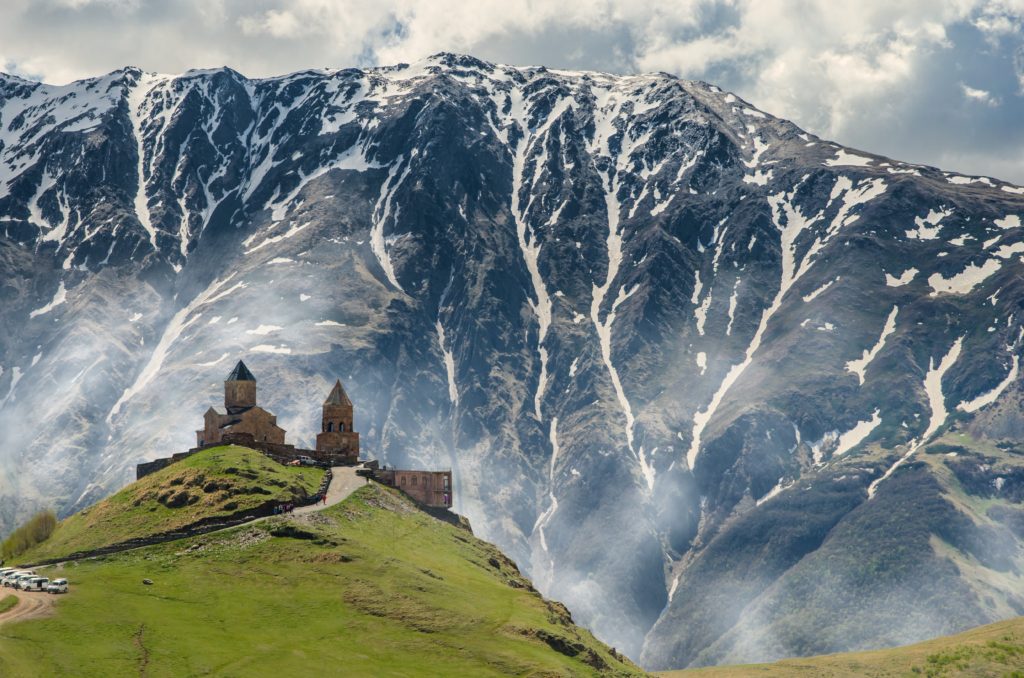 Vaccinated travelers may enter without proof of a test. They must present documentation confirming that they have received both doses of the COVID-19 vaccine.
Guatemala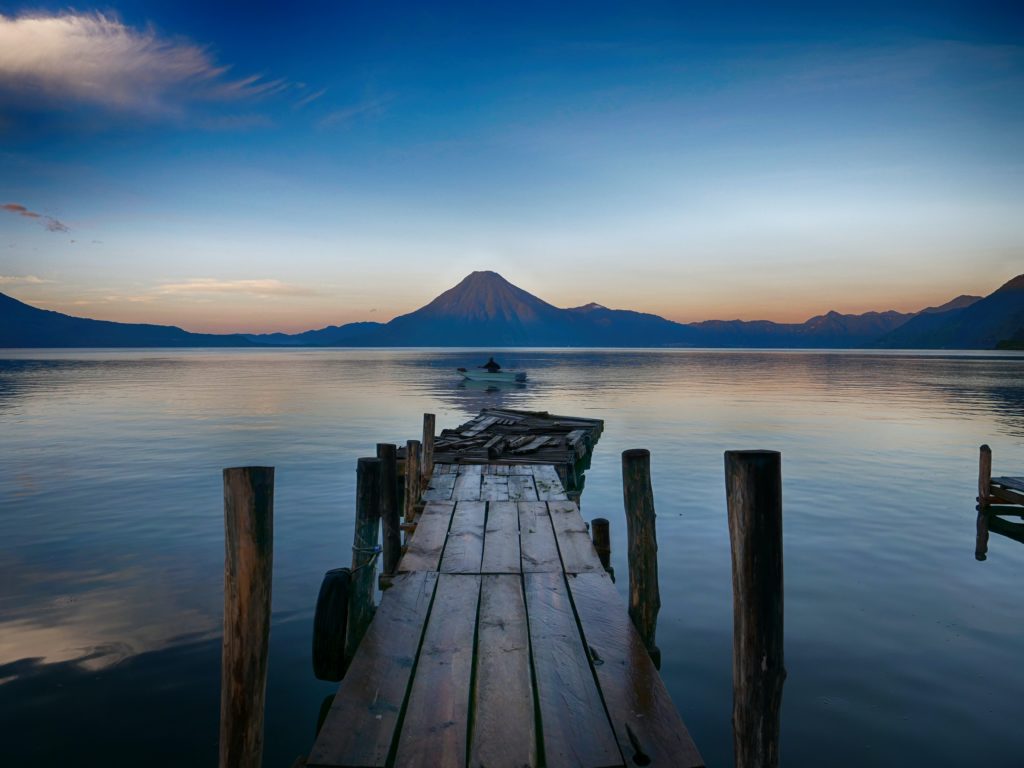 There are no travel restrictions in place for travelers with proof of having received both doses of the COVID-19 vaccine no more than 2 weeks before their departure date.
Iceland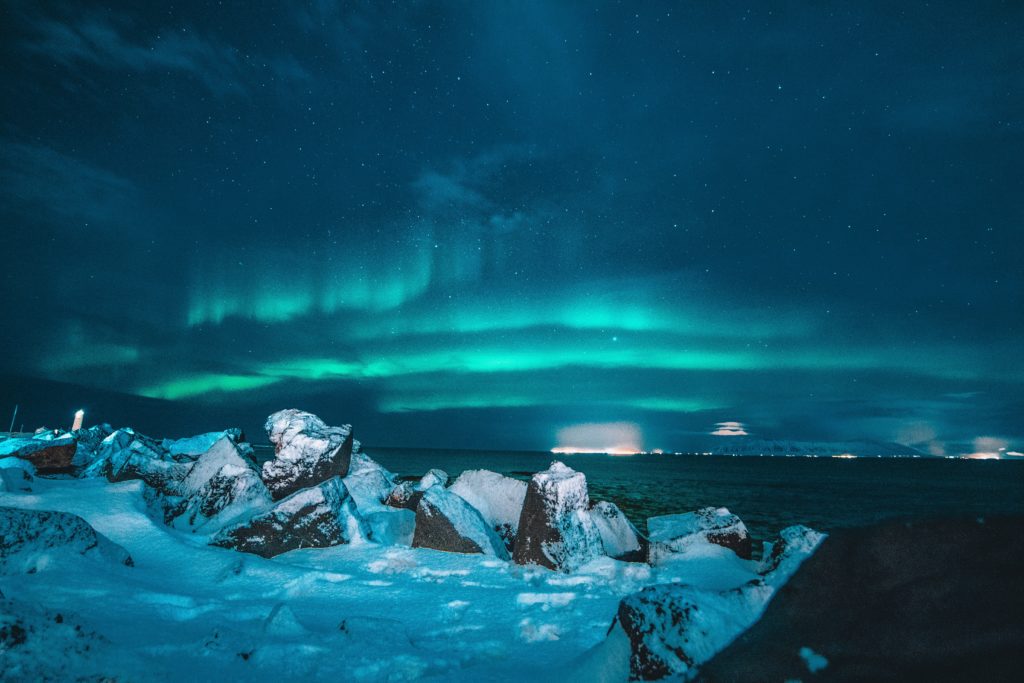 There is no self-isolation period for vaccinated travelers.
Lithuania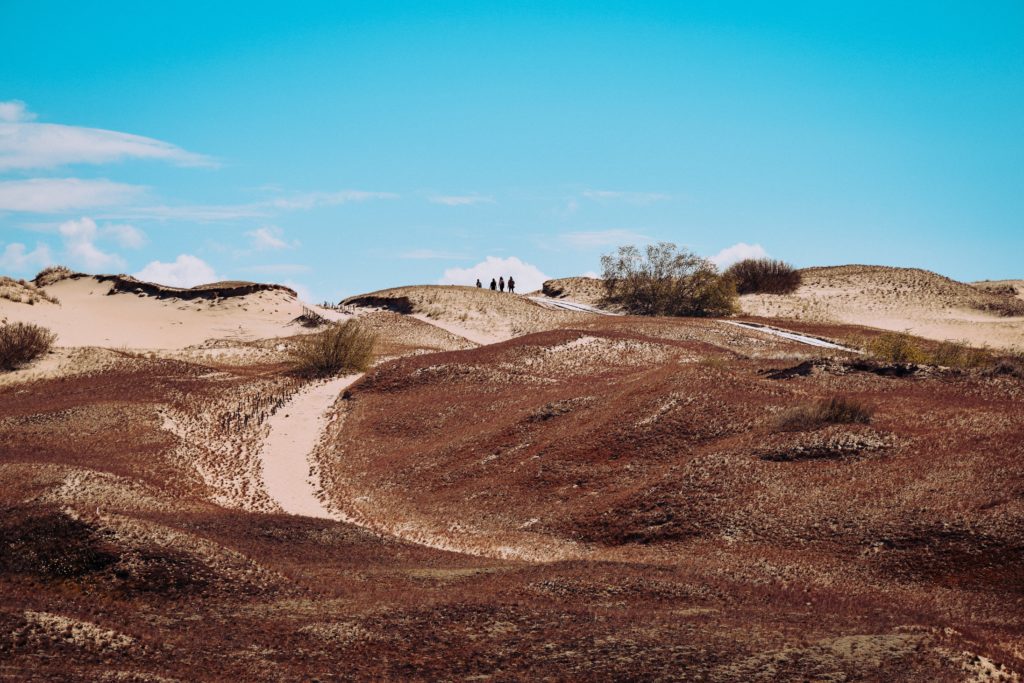 Lithuania is accepting travelers with proof of full vaccination.
Montenegro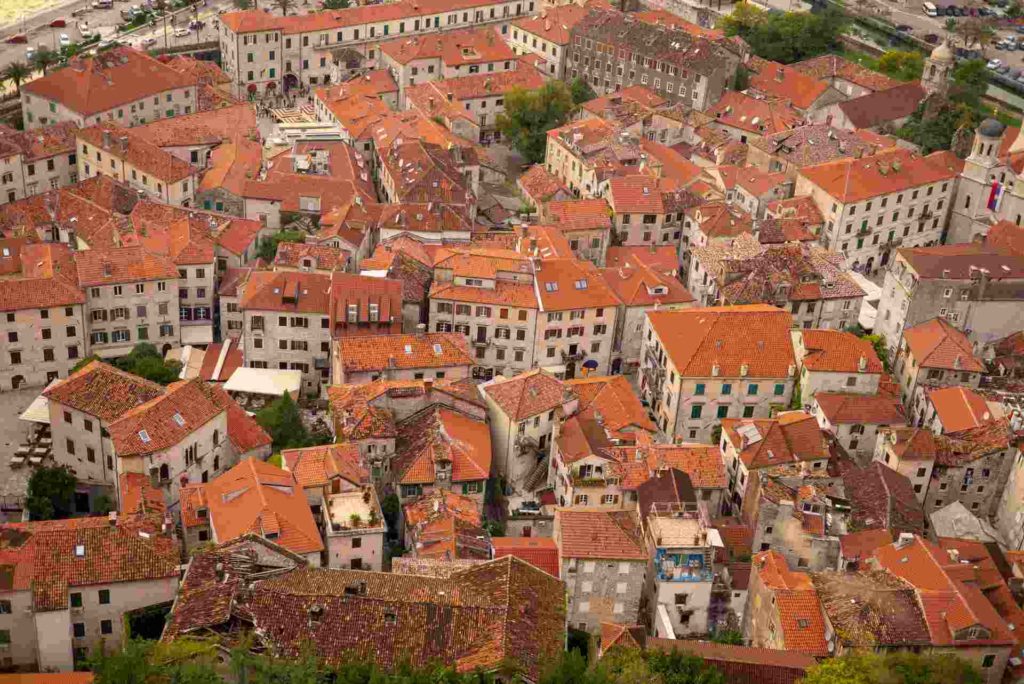 Accepting travelers with proof of full vaccination.
Poland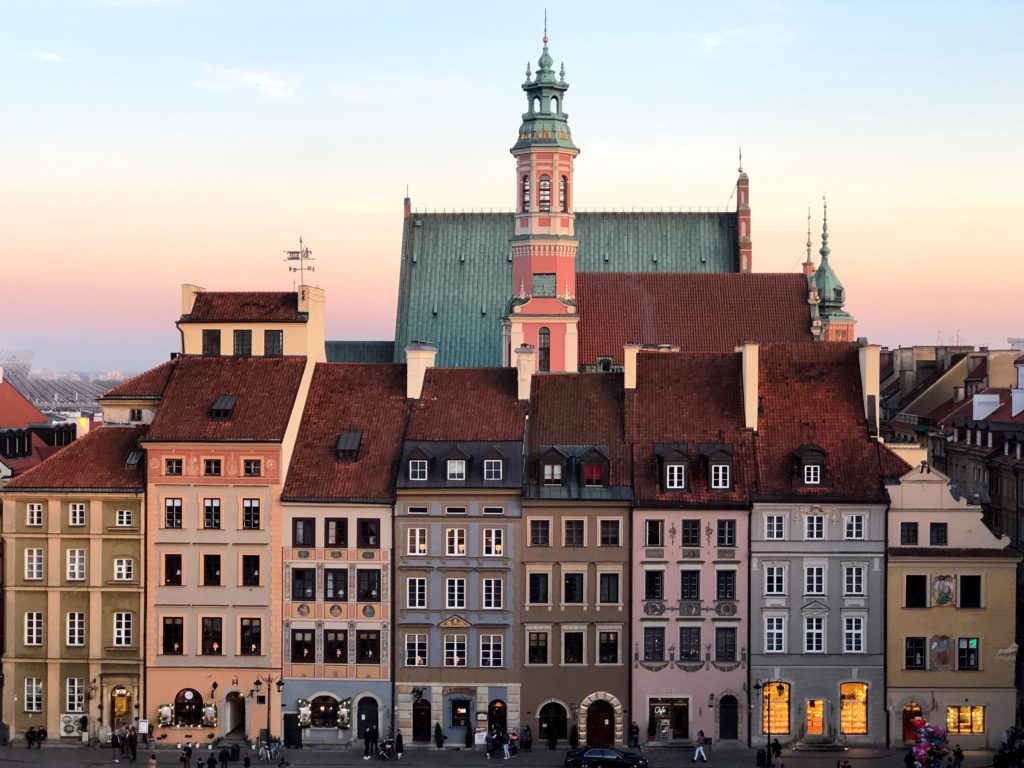 Fully vaccinated travelers are welcome in Poland, however they have to be coming from European Union countries, Iceland, Liechtenstein, Norway, Switzerland, Georgia, Japan, Canada, New Zealand, Thailand, South Korea, Tunisia, or Australia. Quarantine requirements apply to travelers from all other countries.
Seychelles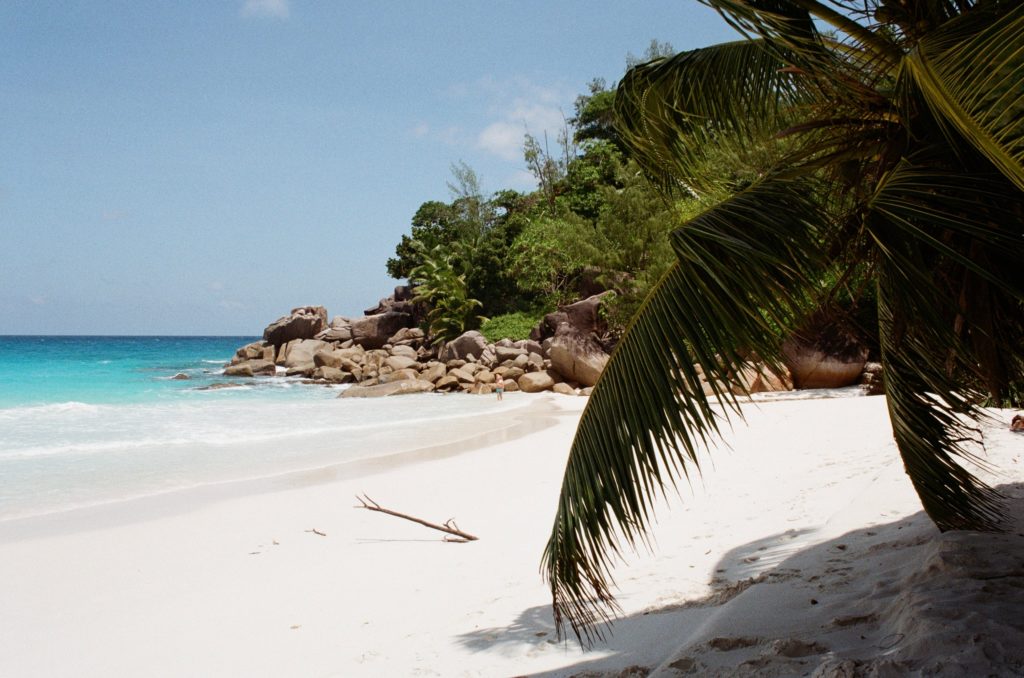 Travelers must present proof of vaccination and proof of a negative COVID-19 test taken no more than 72 hours before traveling.
Slovenia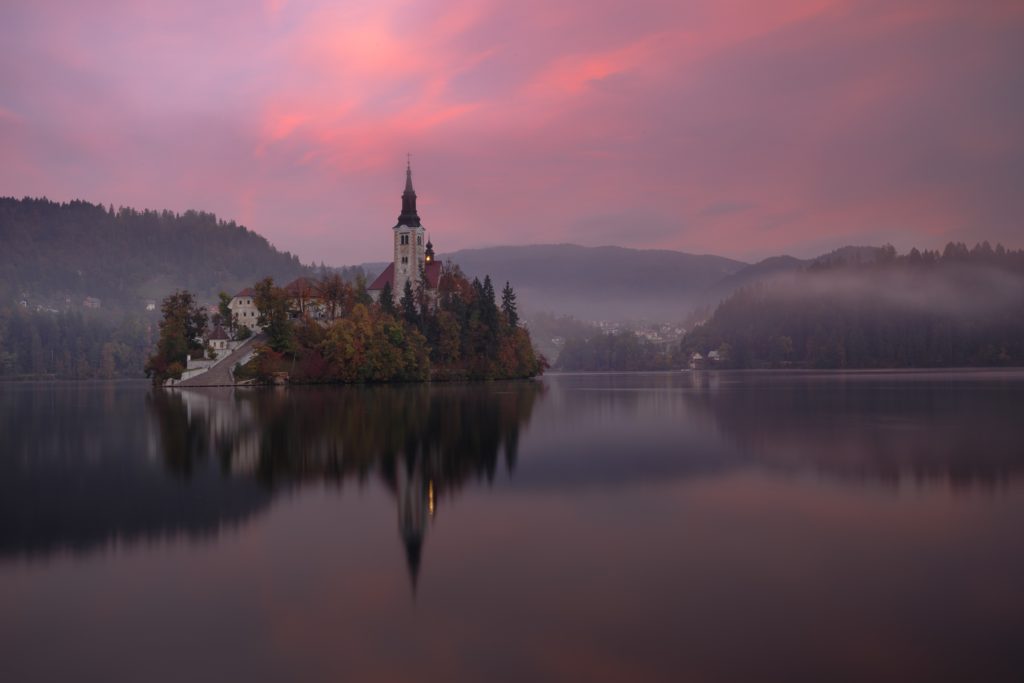 Check it out above!

Key information for American travelers
US travelers need to be aware of all of the health and safety regulations at their destinations. Whether they're traveling to Europe, or even anywhere in the Caribbean, requirements may differ.
Countries requiring you to present a health declaration and/or negative test result for COVID-19:
Antigua & Barbuda, Armenia, Aruba, Bahamas, Bosnia & Herzegovina, Brazil (all sea and land borders remain closed), Colombia, Costa Rica, Dominica (the United States is considered a high-risk country), Dubai (UAE), Ecuador, Egypt, Grenada, Jamaica, Kenya, Mexico, Morocco, Namibia, Serbia, South Africa, South Korea, St Kitts & Nevis (entry is allowed with a reservation at an approved hotel), Tanzania, Turkey, Turks and Caicos, Ukraine, Zambia
Countries that are closed to travel for international travelers:
Bangladesh, Canada, Croatia, France, Germany, Italy, Japan, Latvia, Malta, Russia, The Netherlands
Other requirements:
Bermuda
You must apply for travel authorization, and present a negative PCR taken at most 5 days before departure. You will be tested again at the airport, and will be placed in isolation until the rest results are in.
Cambodia
Requires a $2,000 deposit in addition to a negative Covid-19 test result taken within 72 hours of arrival. A mandatory 14-day quarantine is also in place, during which time you must also take two additional PCR tests.
Chile
Complete an "affidavit of travelers" form 48 hours or less before boarding. Present a negative COVID-19 PCR test result taken within 72 hours of boarding, and present Covid-19 health insurance with $30,000 minimum coverage.
Cuba
You need to test prior to your departure. A PCR test will then be administered when you arrive. You will be transferred to a designated center for quarantine, and a second PCR test will be administered on day 5. Isolation is required until the second negative result is confirmed.
Dominican Republic
Random PCR testing will be administered upon arrival for international visitors.
Grenadines
There is a mandatory quarantine period in place, during which time follow-up tests will be conducted on days 4 & 7.
India
International travel to India is permitted for authorized reasons only, such as business, but international flights are mostly suspended. Travel for tourism is not permitted.
Ireland
Quarantine required. Ireland is only allowing essential travelers to enter.
Rwanda
Mandatory 7-day self-isolation period, at the end of which, a free test will be performed.
Sri Lanka
14-day quarantine required.
Thailand
14-day quarantine required.
United Kingdom
If another country has been visited in the previous 10 days that is on the 'banned list', travelers will not be allowed to enter the United Kingdom. All travelers are required to self-isolate for 10 days.
Did you find this article useful?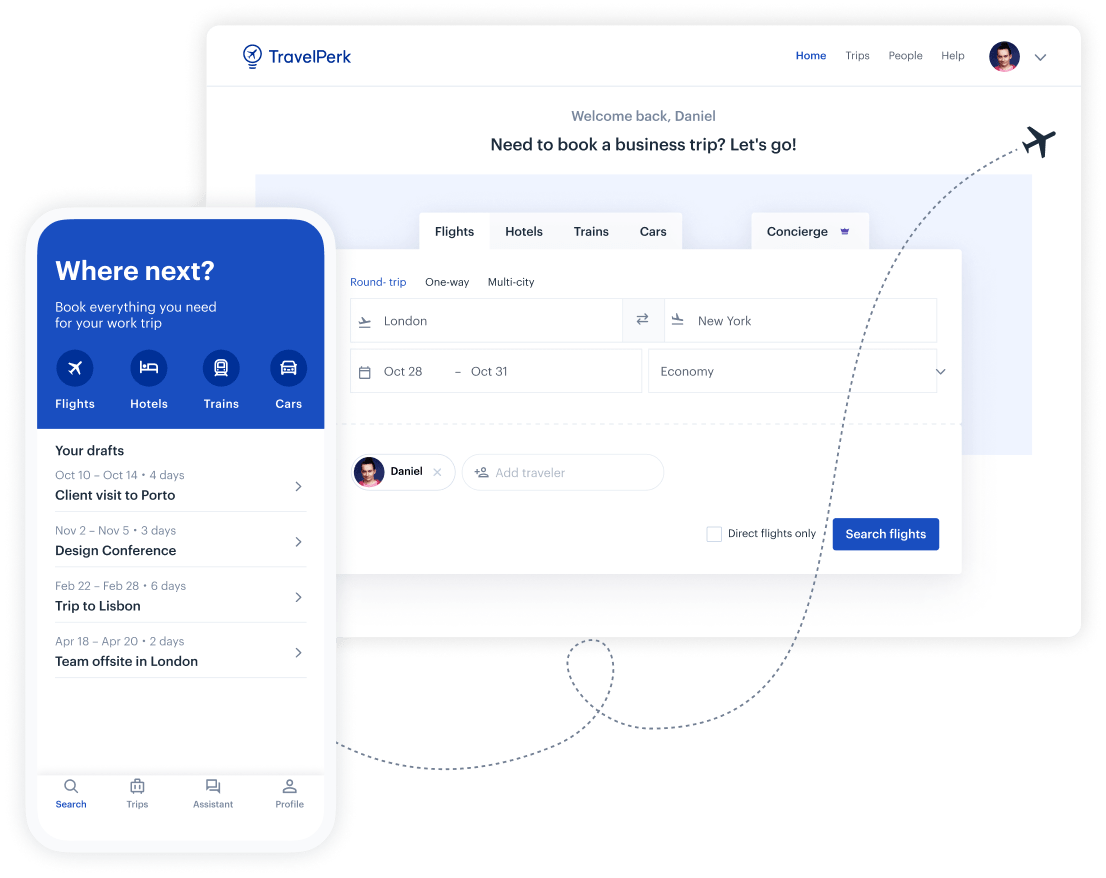 Make business travel simpler. Forever.
See our platform in action. Trusted by thousands of companies worldwide, TravelPerk makes business travel simpler to manage with more flexibility, full control of spending with easy reporting, and options to offset your carbon footprint.

Find hundreds of resources on all things business travel, from tips on traveling more sustainably, to advice on setting up a business travel policy, and managing your expenses. Our latest e-books and blog posts have you covered.

Never miss another update. Stay in touch with us on social for the latest product releases, upcoming events, and articles fresh off the press.