You know how they say "the sky's the limit" to mean that nothing is impossible? Well, at TravelPerk, we say "the Sky(scanner)'s the limit"! Want to know why? It's because we're so excited to announce that we've partnered up with leading travel marketplace Skyscanner to support the safe return of travel in a COVID-impacted world through clear, straightforward information and guidance on travel restrictions in an interactive, easy-to-use map. We couldn't be happier (or, let's be honest, prouder) to help them help you navigate travel safely in a COVID-19 and post-COVID-19 world.
Helping people feel confident about traveling again
We don't need to tell you that the last year has been difficult. You know that travel all but stalled back in March 2020 and that it's slowly been getting back on its feet with the coronavirus vaccine rollout gaining traction. What you don't know yet is how this partnership between TravelPerk and Skyscanner is going to change the game to make sure that when you get back to traveling, you are able to do so feeling informed and confident that you understand where you can travel and what rules you'll need to follow.

From now on, Skyscanner is going to be using our very own TravelSafe API to bring daily information on point-to-point travel restrictions to travelers. This will empower travelers to make more informed choices, using the same data that TravelPerk offers its own business travelers, travel managers, and travel agents as part of our TravelCare solution. Skyscanner users will now be able to access live updates on some of the most important information affecting their trips, presented in an interactive, easy-to-use map. This includes:
Restrictions & requirements at both arrival and return destinations
Types of tests and/or documentation required at border controls
Quarantine requirements on arrival and on return
COVID-19 transmission levels at the destination
Vaccine exemptions
A live map reflecting the current level of travel restrictions for global destinations categorized as low restrictions, moderate restrictions, and major restrictions.
Users can access everything they need to know about restriction levels and travel rules for a specific destination with just one click. They can rest easy in the knowledge that it's all verified by TravelPerk's dataset and official sources, and cross-referenced by our resolute customer care agents.

Sound too good to be true? As they say, nothing's impossible with a great team of engineers and the determination to bring travel back as safely as possible for all.
Inspiration comes to those who seek it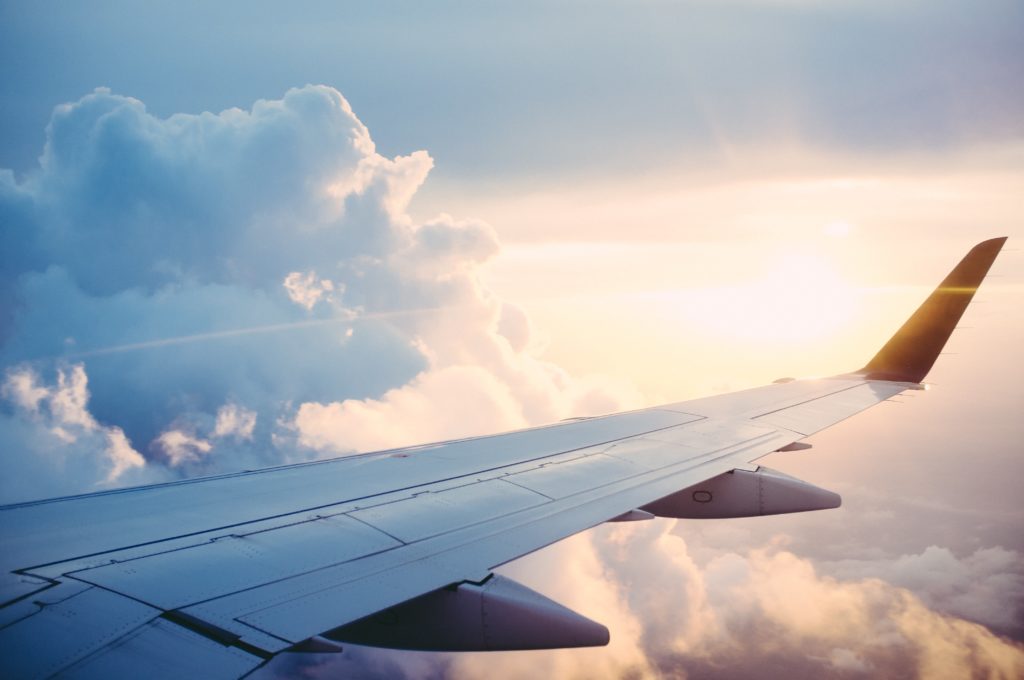 Wondering where you can go this summer without facing restrictions like mandatory quarantine on arrival or return? Skyscanner's travel map will inspire travelers to decide on which destinations to visit and how to do so safely. With TravelSafe API's user-friendly data, travelers will know exactly what to expect at each destination.

At TravelPerk, we always believed in the safe return of travel. Yes, the coronavirus pandemic posed an unprecedented challenge for the entire travel industry. And yes, it has changed our world completely—including the way we travel. But travel is coming back. Its return is undeniable. It'll just be a little different than it was before. We're already seeing a few interesting trends. The introduction of COVID-19 vaccine certificates for travel, the need for proof of a negative COVID-19 test, and longer queues among other things are just some of the ways in which travel may change going forward. 

What are you waiting for? Start using this information to make booking decisions simpler and safer for yourself or your customers. Whether you're looking to start traveling again for business or pleasure, or if you're booking for yourself or for others, having updated travel restriction information will make all the difference. 

For travel industry businesses, our TravelSafe API is easy to integrate straight into your platform. Your customers can have access to regular, reliable, and verified travel safety information in just a few clicks. This should help them feel confident that they can start booking travel again and keep travelers safe wherever they go.

For business travelers or travel managers, our TravelCare service provides you with point-to-point travel safety information at every stage of the booking process. The most reliable information is at your fingertips! Plus, you can get your money back on booked trips should plans change, for whatever reason.
Taking the travel industry by storm
Joining forces with Skyscanner is the latest in a series of incredible milestones for us at TravelPerk. This year alone we:
Acquired US-based travel company NexTravel to strengthen our expertise in the region
Partnered with Southwest Airlines to broaden our inventory in the US
Raised $160 million in our Series D funding round
Partnered with Skyscanner
To many more great things yet to come!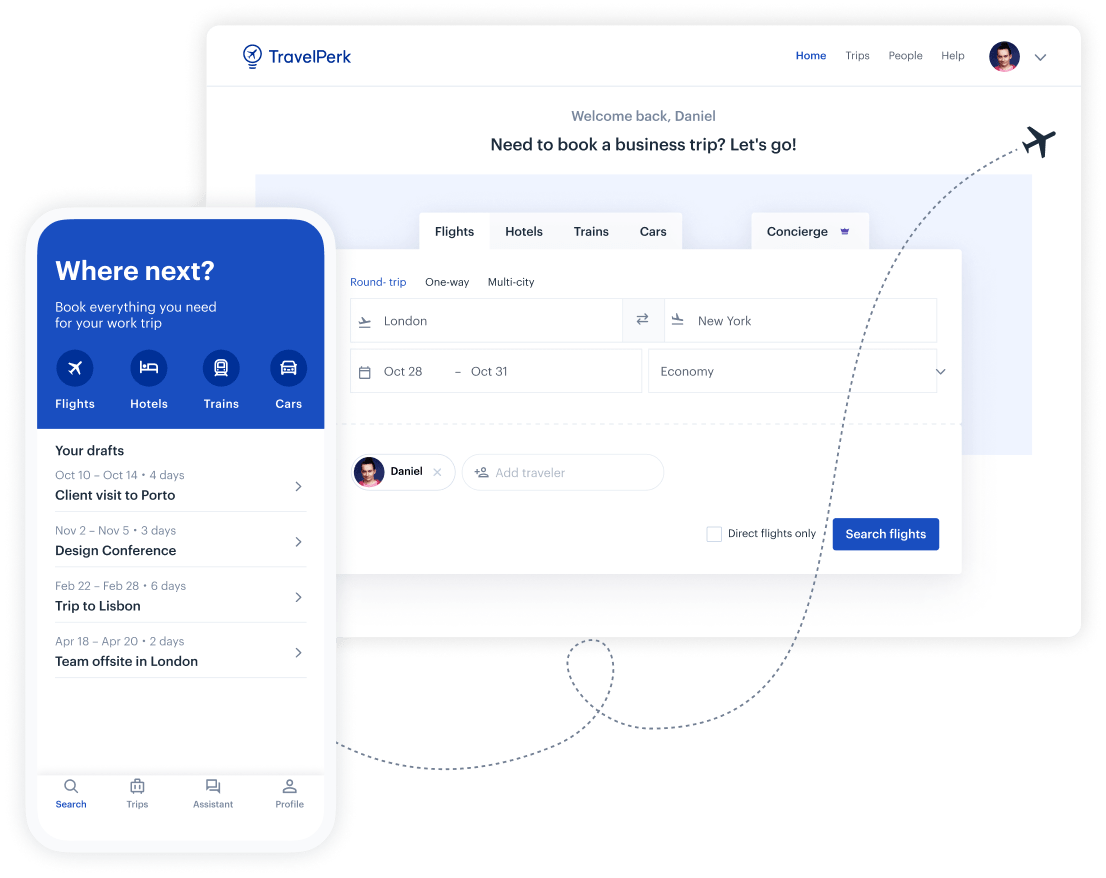 Make business travel simpler. Forever.
See our platform in action. Trusted by thousands of companies worldwide, TravelPerk makes business travel simpler to manage with more flexibility, full control of spending with easy reporting, and options to offset your carbon footprint.

Find hundreds of resources on all things business travel, from tips on traveling more sustainably, to advice on setting up a business travel policy, and managing your expenses. Our latest e-books and blog posts have you covered.

Never miss another update. Stay in touch with us on social for the latest product releases, upcoming events, and articles fresh off the press.