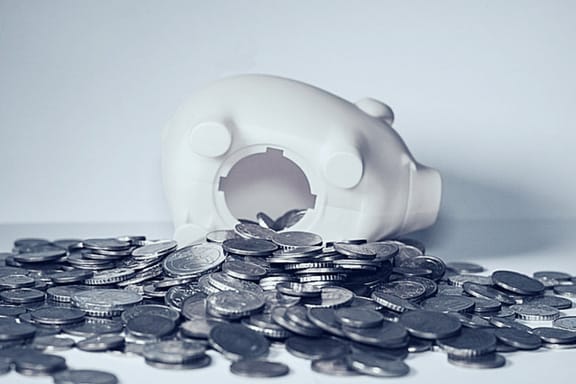 In the United States alone, business travel accounts for nearly 1.3 million trips per day. This adds up over $318B in business travel every year, and that figure is growing (source: GBTA.org.

As business travel is set to become even more expensive in the future due to an increase in travel prices, companies have even more reasons to try cut down on travel expenditure. One of the best ways to do so without lowering the quantity or quality of travel is to teach employees to save money on business travel themselves. Here's how:
8 ways to make employees save money on business travel expenditure:
1. Incentivise saving
An effective way of making people perform a certain action is to give them an incentive. Reward your employees for saving money on business travel and they'll be motivated to do so. However, make sure it's not just some irrelevant virtual reward or recognition. People want something tangible that has value, be it money, vouchers or PTO. For instance, Google gives their employees a budget for each trip and if they find a cheaper option they earn credits which they can redeem for upgrades on personal trips in the future.
2. Train them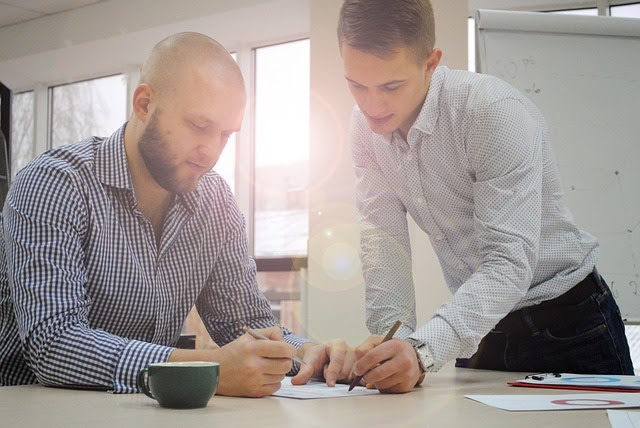 Incentivising travel expenditure saving without teaching employees how it's done is fatal. Most likely, productivity would drop due to team members spending an unnecessary amount of time checking the likes of Kayak, Skyscanner, eDreams and other flight providers just to save €5. To avoid this, you should show your team members how they can save money. Don't just write it down in some word document or email that nobody reads. Instead, schedule a small workshop (maybe over breakfast – everyone loves free breakfast) that highlights easy tips, such as the best times to book travel, cheapest days to fly, etc. Additionally, show them what and how to use tools to be more efficient when trying to save money on business travel.

3. Use the latest travel booking tools
As stated above, using travel technology is a great way of enabling employees to save money without any big efforts or loss of productivity. Offering employees more flexibility and a solid user experience they like to use, removes a lot of barriers for them that would otherwise stop them from trying to optimize their travel spend. To make it easy for employees to save, provide them with a customer friendly platform that is easy to use and works consistently. Ideally, you should aim to introduce a free platform that would also help you with booking, management, invoicing and reporting – without hurting your budget. If you think a tool like this doesn't exist, well, that's why we come to work everyday.
4. Create more visibility & trust your team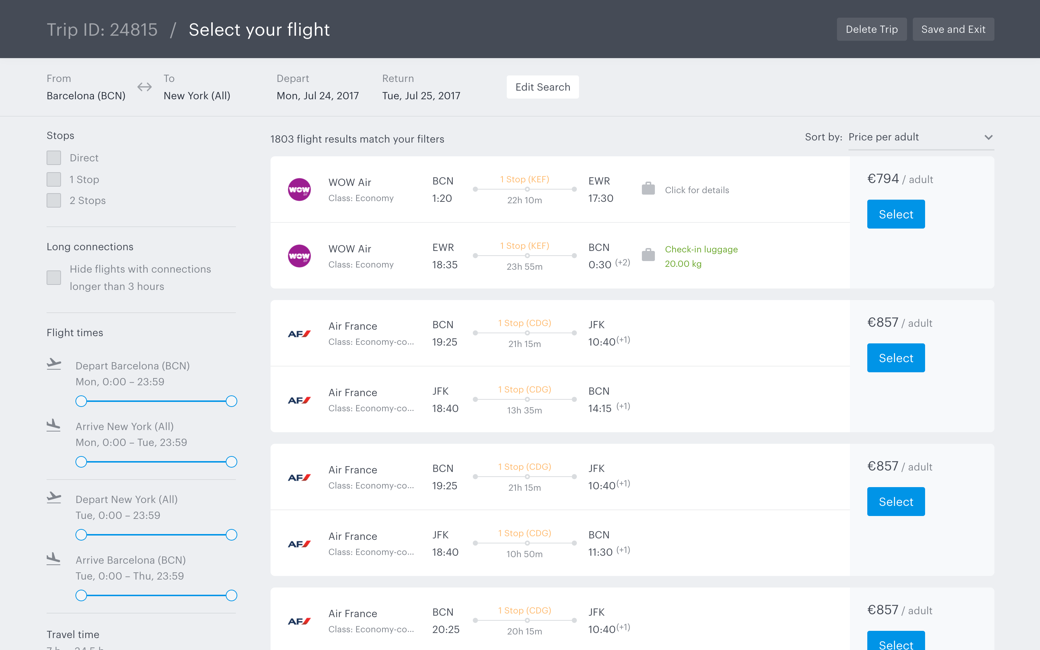 Furthermore, by using a technology platform to enable staff to book themselves, you automatically create more transparency and employee visibility. This is an important psychological factor that helps reduce travel costs. Most of the time when you work with travel agents and ask for a trip, they will only provide you with two or three options to choose from, which makes it difficult to be cost-conscious. However, when you book yourself and have access to all the options available and the price differences between dates, you become accountable. Even if employees don't get a bonus for saving travel costs, most people are responsible by nature and will avoid wasting money when they have better options. For example, seeing that returning one day earlier saves €500 or that a slightly further out hotel, but still well-connected costs half the price, there are few people who'd opt for the more expensive option. Trust your employees and they will return a favor and enjoy the full visibility and flexibility!
5. Offer a complete inventory
Of course, to get the most benefits from using technology and creating visibility, you will need a tool that boasts a strong inventory. The more possibilities and option it covers, the better. In particular, select a booking tool that includes low cost flights, multiple airline combinations and other means to get the best rates which traditional travel agents usually do not offer. In order to unleash the full potential, make sure that employees have direct access to the tool so they can search and compare all options and make smarter decisions. Luckily, TravelPerk has the world's largest travel inventory.
6. Provide a clear and simple policy


In order to encourage employees to save, create a travel program that clearly outlines what the limits and expectations are for estimated hotel costs by destination. You don't want people to sleep in an Airbnb 50km outside of town just to save €5, but you don't want them renting the penthouse suite just because they're in Athens instead of London. Also keep in mind that you want efficiency. Create a travel policy and approval process that is simple, easy to understand and flexible instead of endless PDF documents that nobody wants to read. If you're too busy to create a travel policy from scratch, you can set up an automated travel policy here in 2 minutes.
7. Lead by example
To borrow a quote from the military: "people may doubt what you say, but they will believe what you do". The same pretty much applies to the business world. If managers don't buy in, your employees won't either. Make sure that everyone at C-level is on board and following their own rules. It's easier to convince employees to get onboard once they see management practicing what they preach.
8. Listen to your staff & share best practices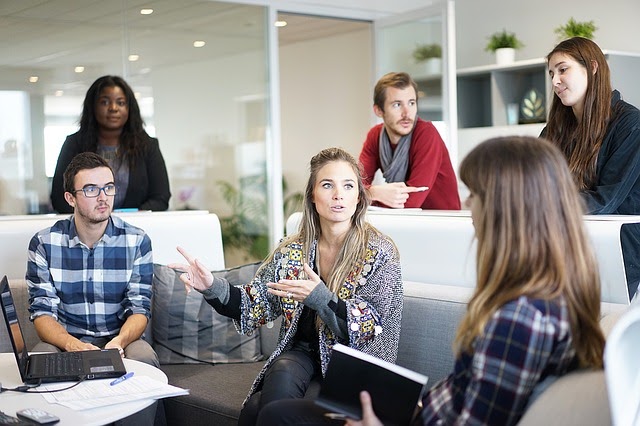 Communication is at the heart and soul of every company and often the best ideas come from the ground up. Speak with your team members regularly, ask them for feedback and listen carefully to what they say. You'll be surprised how many great ideas you'll discover for saving money when you crowdsource it. Moreover, you'll also learn about any potential barriers and common questions. But don't just listen: use their feedback to provide new solutions, improve your training sessions and share best practices among the whole team. Of course, also take the opportunity to praise people who are doing a good job and save money on business travel in new and creative ways.
Conclusion
Each year, companies spend $1.2 trillion on business travel worldwide and sizeable portion is superfluous and avoidable. This should be reason enough to test new ways to save money on business travel, especially for small and medium-sized companies that don't have the same warchest the enterprise players do. The best way to reduce travel costs without simply cutting down the amount of trips is to incentivise, empower and teach employees on how to save money, provide them with the right tools and travel policies, and make sure managers are leading by example. To optimize your cost saving initiative, listening to employees and sharing their best practises is the key.

If you want to be the business travel hero at your company, take TravelPerk for a spin today.