All your business travel in one place.
All your business travel in one place.
Book, manage, report, and support all your travel with just one tool.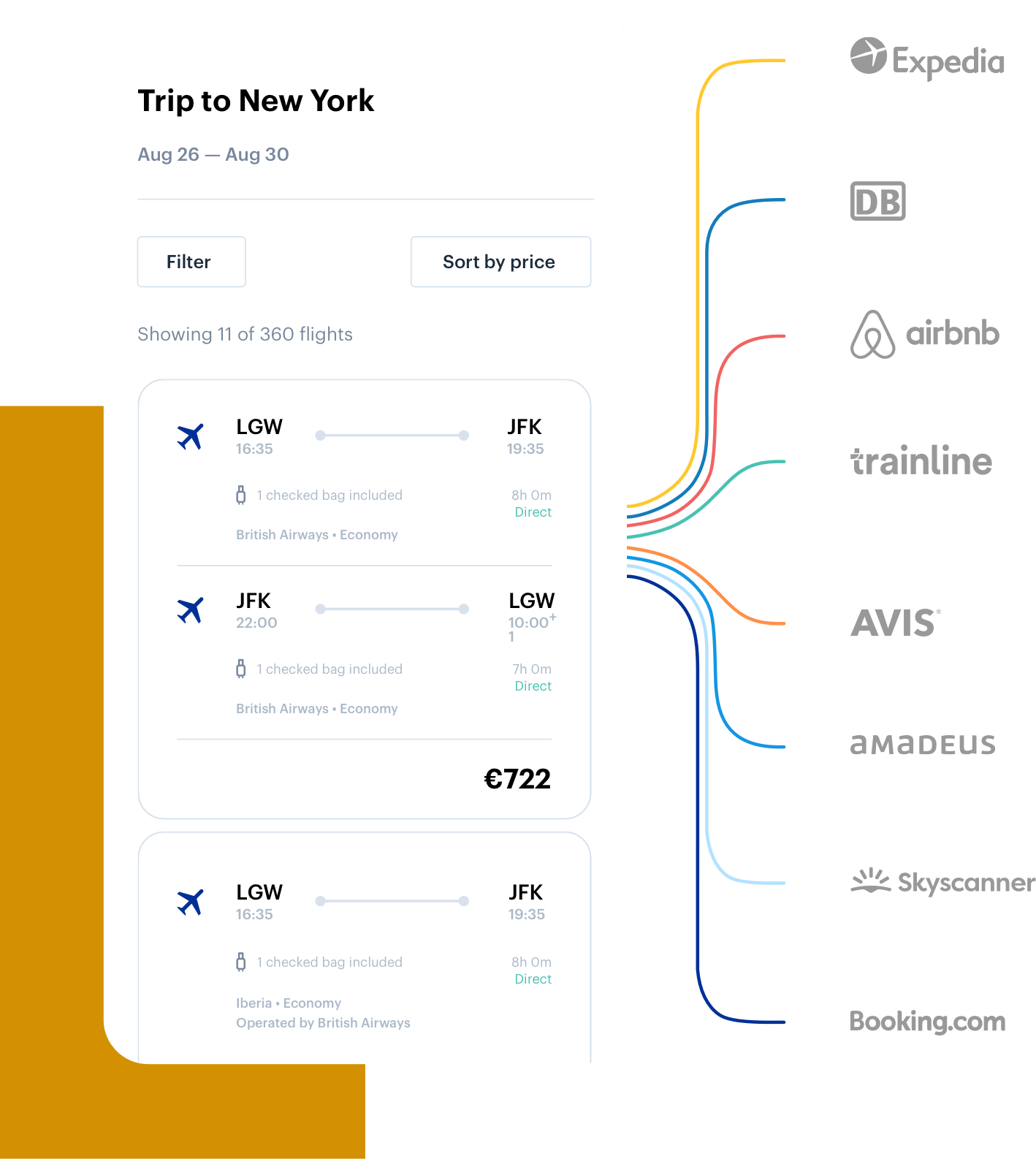 Book
The best travel options anywhere.
Unrivaled choice with the world's largest travel inventory. All the transport and accommodation options your travelers need to book the business trips they want.
Beautiful design, smooth booking.
Simple, intuitive design that makes booking business travel as easy as booking a vacation. All traveler data, preferences, and loyalty points can be stored to use whenever they need.
Manage
Built-in policies for 100% compliance.
Set up your travel policy, adjust it when you want, and automate the rest. You set the rules and processes within the platform, leaving your travelers free to book for themselves while staying within policy.
More visibility, less busywork.
View, track, and manage all your travelers' data in real time. No more emailing back and forth—both you and your travelers get clarity throughout the booking process.
Centralized invoicing.
Receive one invoice for all your purchases and pay just one provider. Get instant invoices after each booking or receive customized reports detailing all traveler expenses whenever you wish.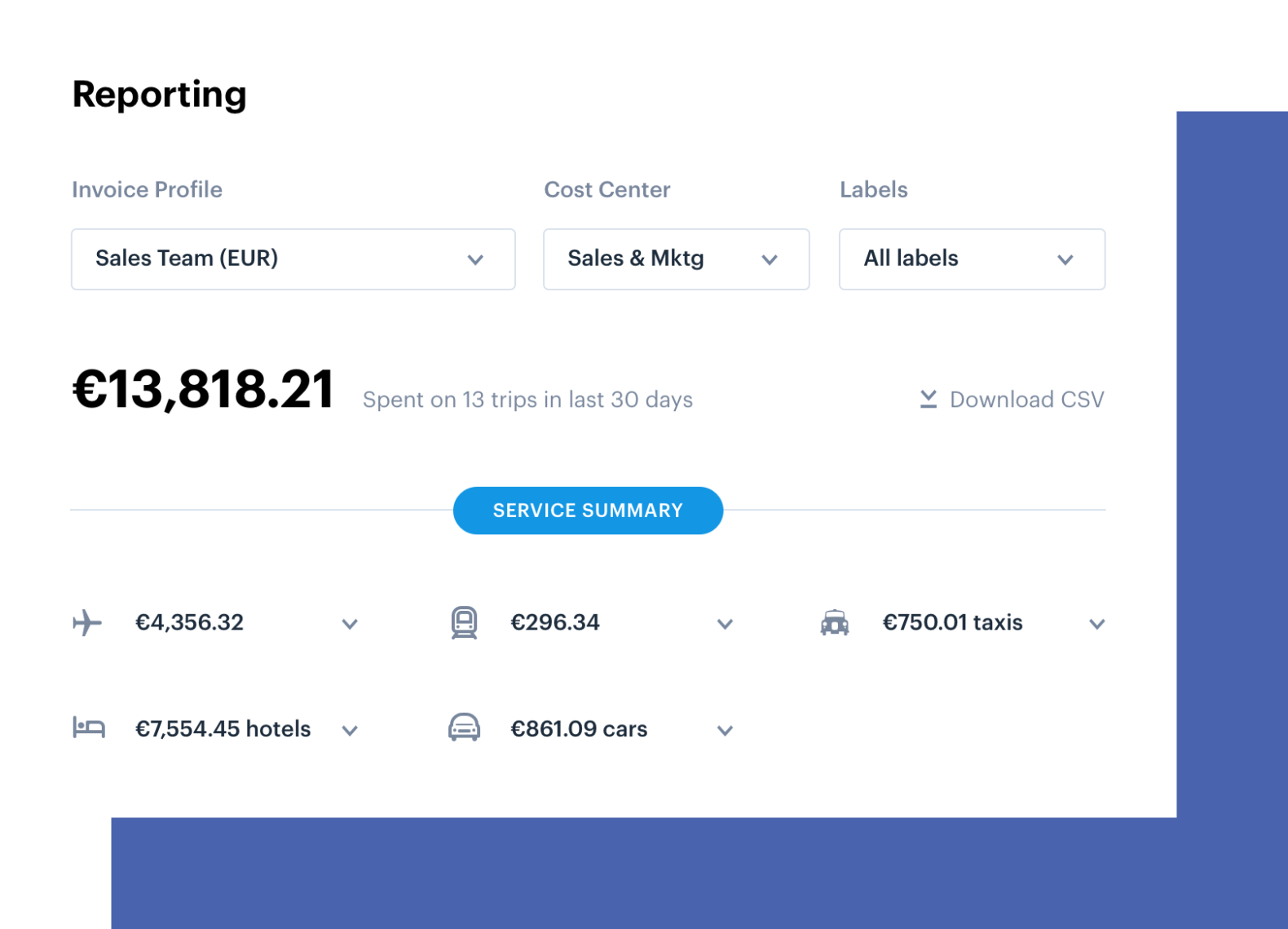 Report
All your receipts in one place.
Track your travel spend using real-time data broken down by project, team, date, location, and more. See all travel receipts in one place, exactly when and where you want them. Pay, report, and invoice all company travel with just one account.
VAT recovery made easy
We help you save up to 20% of your annual travel budget by quickly and painlessly recovering VAT. Calculate and claim back VAT on flights, hotels, car rental, and trains – it's never been simpler!
Integrations for easy travel management.
Manage all your expenses from the same place with our Expensify integration.
Manage and keep data consistent by integrating your BambooHR account with TravelPerk to import user information from your company directory.
Customer Support
We've got your people covered 24/7. They'll always speak to a real person and get their issue resolved quickly with response times of 20 seconds by phone and 90 seconds by chat.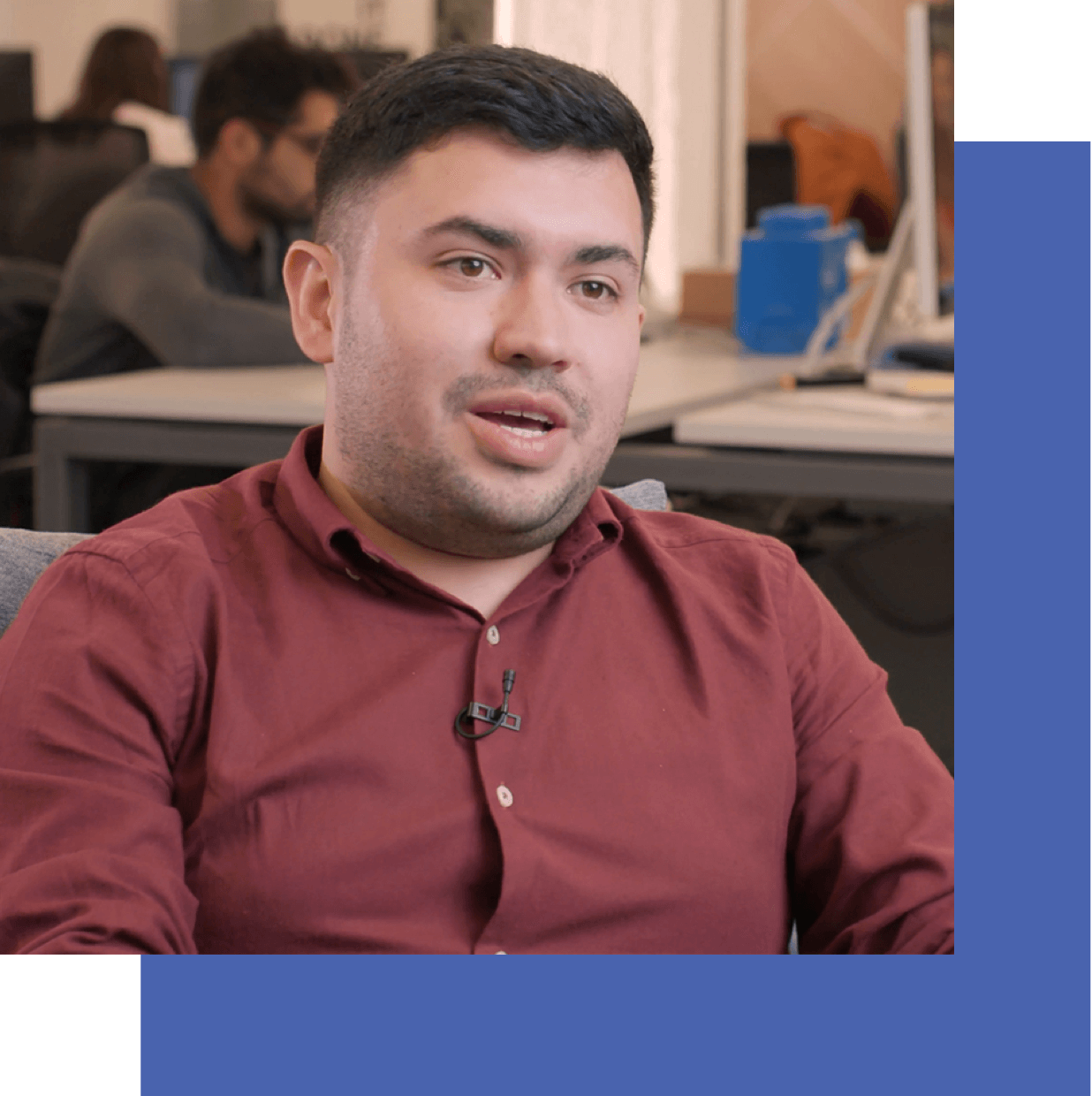 "I was on a train to the airport and I realised I had forgotten my passport. I opened the app, messaged customer support, and I got an instant response. While I was on the train, she managed to book my trip again for that day."
We've made business travel more flexible than ever before.
With a FlexiPerk trip, you can book any flight, hotel, car, or train at any rate, and cancel at any time, no questions asked. 100% of business trips can be refunded with just a click. FlexiPerk is currently available across the EU, Switzerland, the US, and the UK.
Learn more