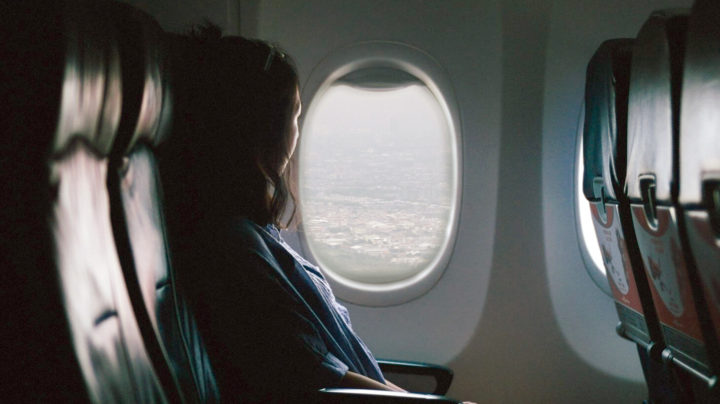 Pop quiz! When you need to book a business trip from Zurich to Chicago do you…?
A. Call a corporate travel agent
B. Email your Office Manager (or in-house Travel Manager)
C. Book with a leisure travel tool (e.g SkyScanner, Booking.com)
D. Book with business travel tool (e.g TravelPerk, Concur, AmEx)

If you chose anything other than "D" for your answer, then chances are that you might be unaware of some of the best improvements to hit corporate travel booking in the last few years.

When choosing travel management software, it's no longer necessary to pick between a traveler's needs for autonomy, and finance controller's needs for control. To highlight this, we took the time to dig deeper into the three biggest changes to hit business travel booking in recent years.
1. Similar inventory and prices as consumers
If you travel regularly for work, you may have noticed that the prices your travel agent, or old-school corporate travel booking software provides, are much higher than what you pay when you travel for a beach getaway. You may notice it and move on, not feeling anything other than mild curiosity.

But if your role is one of financial controller, and you're in charge of cutting unnecessary costs, then you'd want to dig into this issue.

Five or ten years ago, corporate travel booking was still stuck in the dark ages. Consumers could access low-cost carriers and all available options, but business travelers had to book from the limited inventory their travel agency had access to (if they wanted to maintain control and visibility).

No longer! Business travel booking with all the options consumers get is now possible. And it was no easy task – building integrations with hundreds of sources aren't the most fun thing in the world – but it had to be done.

With TravelPerk, travelers and finance managers alike can maintain control and visibility while gaining access to every available option. Here's what this means:
Access to low-cost options
Access to employees preferred carriers and lodging (including Airbnb)
Similar prices that consumers pay–no markups because you're a business
2. Self-booking within policy
Sure, business travelers enjoy premium economy over economy. And yes, access to an airport lounge would be amazing. But what frequent travelers really want above all else, is to get the exact itinerary that best fits their schedule and needs.

The old way: Call a travel agent or communicate via email with a travel manager. Neither of these are particularly efficient.

The new way: Policies can be set beforehand to enable self booking. An employee can book their own trip (from consumer-grade inventory) within policy, or they can save a trip itinerary and have an administrator finalize the booking once approved.

Not only is this simpler and faster for all parties, but travelers get to pick the exact itinerary that is a match for their needs and preferences.

Business travel is known to cause weight gain and relationship trouble, so do your business travelers a solid by letting them get the exact carrier, lodging, layover schedule — everything — how they want it. Some business travel pains are a bit more complicated, so it's only fair to take the pain away wherever possible.

3. Easy to use, consumer-grade UX
In a world where Slack encourages employees to not only save time on email but to sound like their true, conversational selves, it's safe to say that many types of business software have been fully consumerized.
How do you know if you're using a consumer-grade tool in your business and not something clunky?
It loads fast
It is easy to use
The UX is simple, clean and appealing
It just works with no fuss
It might even be fun…
It's tempting to think that consumer-grade UX is all about employee satisfaction. While that's important, it's not the full story, especially when it comes to the expense of corporate travel.

In addition to keeping travelers happy, user-friendly travel management software also cuts costs. If travelers don't like the tool then they won't use it, and you'll lose the control and visibility allotted from the approved self-booking mentioned above.

Globally, not only is corporate travel in general on the rise, but the most expensive type of business travel is also rising.

Project-based trips cost more than typical business travel because the average project-based trip is 5.5 days compared to a 3.8 day average for more routine business travel. Within the manufacturing, real estate, scientific and professional service industries, these types of trips are continuing to rise as the global economy improves.

Chances are that travel is on the rise at your company as well. If the tool you're using isn't up to speed with what people have come to expect from their software, then it won't be able to fulfill any of its promises.

Consumer-grade UX is a major recent update in corporate travel booking that increases satisfaction, reduces cost and overwhelm. When employees like the tool, you really can set a travel policy ahead of time and have it control spend.

These 3 improvements are must-haves in any corporate booking solution, but there are other key components to look for as well.

We've put together a guide and template to help you vet corporate travel solutions against all necessary criteria.