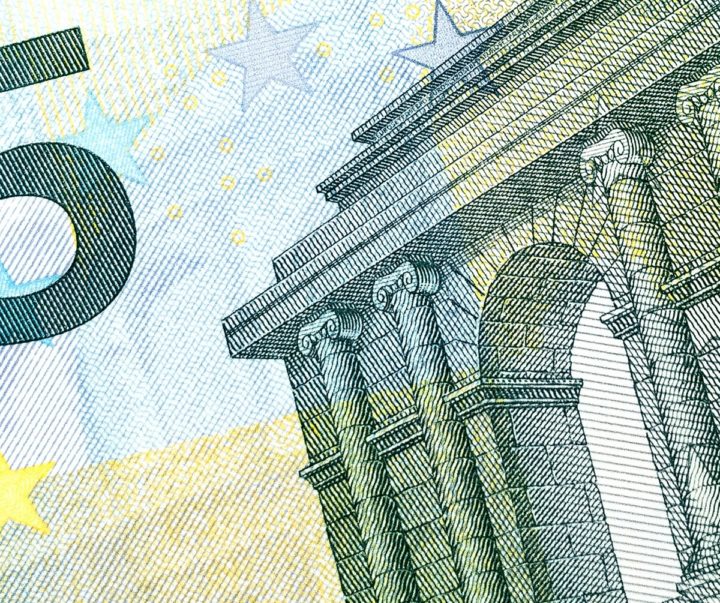 Companies waste money in many ways and business travel expenses are one of the areas to consider in this regard. It is essential to know where you are throwing money away and how to solve it.
So, it's time to disrupt your business travel expenses!
Here are five ways that your company is throwing money out the window through wasteful and inefficient business travel spending.
1. Not searching for accommodation beyond the immediate radius of the destination
It is very easy to forget that staying at the airport rather than city hotels can result in vast cost savings.  This particularly applies in the most expensive business travel destinations.  A study conducted here at TravelPerk looked at average daily rates (ADRs) on the same night for comparable class/quality hotels for New York (Manhattan vs. JFK airport vicinity) as well as London (city center vs. Heathrow airport vicinity) and found a stark difference.  Airport hotels were more than 50% cheaper in both cases when comparing hotels of the same caliber.  In New York, for instance, on a weekday in late September, one could expect to pay 380 euros for a 4-star accommodation in mid-town compared to just 186 euros by the airport.  In London, the gap was an incredible 296 euros compared to just 131 around Heathrow.

Naturally, airport locations are not as convenient as being in the city, but factor in the cost of a taxi and an extra 30 or even 60 minutes of commuting time and you are still likely to come out ahead.  Multiply the savings by the number of nights and number of travelers, and these savings will add up fast!  Moreover, major airports are well connected by frequent public transportation options, bringing savings potential up even further.

Beyond airports, many suburban locations offer hotels of comparable quality and even a greater discount to airport locations.  Expand your radius and be amazed at how quickly the savings add up on business travel!
2. You are not equipping your team with useful public transit information
When traveling to a new or unfamiliar city, it can be daunting to try and understand public transportation systems: what are the routes, how do I buy tickets, how to get from my stop to my destination? Yet in many cases, the train, tram or bus can be just as fast if not faster than a taxi, not to mention a fraction of the cost. In London, for instance, the Heathrow Express and Gatwick Express trains will almost certainly get you to your destination faster than a taxi, depending on your exact destination. In Barcelona, the Aerobus, which runs roughly every 10 minutes, stops directly at major points such as Plaza Catalunya and costs only around 6 euros compared to 30 euros for a taxi.

Companies should share useful tools for traveling and consolidate necessary information for their employees who regularly travel to the same destinations. The website Rome2Rio.com offers quick and handy advice on multi-modal door-to-door transportation options. There are also many free apps and downloadable city guides such as ArrivalGuides.com and InYourPocket offer handy travel and transportation options for dozens of major and secondary European and world cities.
3. Is that posh business class flatbed seat really worth an order of magnitude more?
Another way companies waste money. Let's be honest, business class is freakin' expensive. On long-haul flights, it is not unusual for a business class ticket to be 5-10x the cost of economy. How much can one person sleep or eat on one flight that justifies such expenditure? Yet, there is no denying that cramped coach cabins are neither conducive to proper working or resting conditions. Today, there are alternatives. Premium economy cabins on long-haul service today offer up to 6 inches more legroom and greater elbowroom than regular economy. While meal service and in-flight entertainment options typically mirror economy more than business, these seats generally are not as cramped. In fact, premium economy today is not so far off what business class looked like just a couple decades ago.

Keep in mind that there are differences in products that are advertised as premium economy or "economy plus." For instance, while British Airways, Air France and Cathay Pacific, among others, offer a "true" premium economy that looks like a hybrid of business and coach, other companies such as KLM, Delta and United upsell a mid-range product whose only real added features are increased pitch (legroom) and a seat closer to the front of the cabin.

Several airlines have recently introduced options to bid for business class upgrades, typically at a premium that is substantially discounted compared to a full-fare business ticket. By purchasing an economy seat on airlines like Virgin Atlantic, Lufthansa or Qantas, you may be offered the opportunity to make such a bid. Or use a site like OptionTown.com to place an "option" on a flight upgrade! This system is the next level for airlines to optimize their revenue management and agile companies should be aware and ready to take advantage.

4. Your business travel management company is taking you for a ride
Large enterprises very often work with business travel management companies (TMCs) that provide a full-service travel agency offering to employees. American Express Travel, Carlson Wagonlit and Uniglobe are among the global leaders. Beyond simply booking travel, they can offer value through duty-of-care (keeping an eye on delays and cancellations and preparing contingencies), visa services, and negotiating special rates. If full service and attention are what you're after, then this may be the way to go.

However, all of this service comes at a cost, and it is worth asking whether or not your organization and employees really reap the benefits, in order not to waste the money. The digital shift has brought about a new level of transparency that is obfuscating the cost savings that a TMC can bring. Negotiated rates on flights and hotels are having a much harder time keeping up with competition from online travel agents (OTAs). Employees now regularly find better prices online through consumer travel booking websites than they do from their "special" negotiated rates. Airlines and hotels are increasingly sophisticated about revenue management and knowing when to reduce fares to manage demand with capacity.

TMCs frequently charge 30 euros or more for a booking, where the same service can be done for free online. An even more common complaint is that the TMC agents are not in tune with the specific needs of the traveling employees, such as preferred travel times, airports and loyalty memberships. Business travelers are also increasingly likely to book alternative accommodations such as Airbnb apartments, which are nowhere to be found on the GDS systems from which TMCs source their supply of hotel rooms. Companies that use or permit "open booking" (booking via the employee's preferred agent rather than an obligatory TMC) are the majority of companies today. It is therefore worth reflecting on whether the fees charged by your TMC truly justify their existence in your organization.
5. Your company's business travel budgets are meaningless
Since a majority of business travelers readily admit to spending their company's money more liberally than their own when traveling (91% of small business travelers in the U.S., according to a 2015 Expedia survey), companies are forced to create business travel policies. These business travel policies dictate what cabin class employees may fly, what standard of hotel to use, type of car to rent, use of taxi vs. public transport, etc. Many companies take this a step further by enforcing price limits or per diem business travel budgets, particularly on meals and accommodations.

Arm employees with business travel reports and ask them to evaluate their own spending. We've put together travel expense report templates. These will make employees feel more accountable for spending.

At the most extreme end, some organizations simply state a business travel budget for hotels, for instance, at 100 euros per night, regardless of the destination or dates of the business travel. Others set budgets based on city, to try and adjust for local prices and average rates. However, very few companies are actually able to budget not only for the city but also for the dates of travel. And yet, hotel prices can fluctuate up to 40% above or below the yearly average simply due to seasonal or day-of-week spikes and troughs in demand. Such inflation of rates is most acute during the busiest convention periods. Mobile World Congress in Barcelona is one example of a yearly event that leaves hotels with a surge in demand and the more sophisticated properties understandably adjust rates accordingly.

Such demand peaks leave employees in an awkward position when booking their business travel. They are forced to either downgrade the level of accommodation he or she would normally expect from his or her employer's business travel policies, or face the consequences of going "out of policy", and having to write an explanation to management or accounts payable as to why the budget had to be broken. Such employee friction is never good and in the end the company saves little while sparking animosity on business travel.

On the other hand, a budget set based on median pricing for the course of a year can also result in unnecessarily inflated budgets. A 3-star hotel budget in the low season may allow an employee to upgrade to 4 or 5-star accommodations simply because he or she knows that no one can veto such a decision. This is again another way companies waste money. If employers are to set specific accommodation budgets by city, they must also consider the dates of travel and be flexible about pricing both to avoid underpricing that leads to employee resentment and overpricing, which causes wasteful spending.

TravelPerk's dynamic budgeting algorithm takes real-time pricing data from the market and aligns it with each of its client companies' business travel policies to create budgets that make sense for both employer and employee. Contact us at info@travelperk.com to learn more! You can also Sign-up for a free account here.