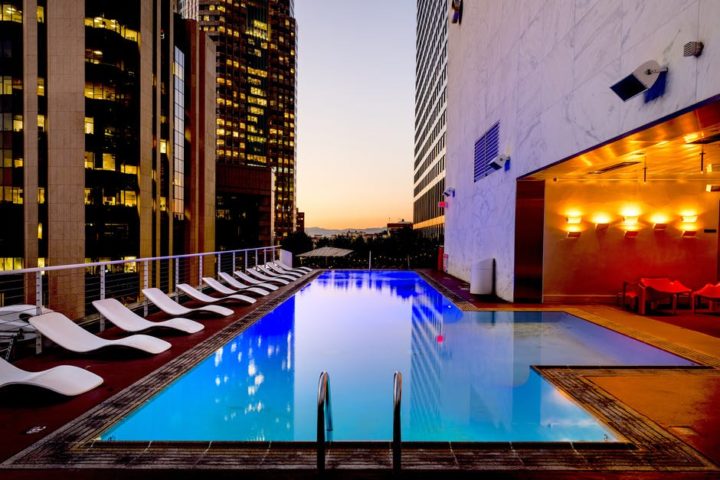 Businesses pay for employee trips to client offices, events and more. This is to be expected. But there are some travel costs that businesses just shouldn't cover. And we're not talking about obvious things like overpriced cocktails.

These common travel costs aren't indulgences, but rather exist due to the fact that business travel lags far behind consumer travel in terms of flexibility, visibility, and more. Let's dive into the five expenses you should pull the cord on immediately.
1. Fees for customer service calls and itinerary changes
Doesn't matter whether you're calling for an initial consultation, a simple question about an existing booking, or an itinerary change. If your business is using a corporate travel agent, chances are you're being charged for customer service interactions.

Following the commission cuts from 1995 to 2001 (when commissions went from 9% to 0-1%), travel agencies largely moved to a fee-based model. The airlines no longer wanted to pay commissions—why would they when the internet made inventory widely available?—so the operating cost of travel agencies moved on to consumers and businesses via service fees.

Fees for bookings, for transactions, for customer service calls, for changes, for questions, for issues…you name it. The very 1980s-like business model of slapping on fees has been obliterated in every other industry except business travel, and it's time for it to go.

Your business should NOT have to pay for good service when you are already paying for the cost of the flight and hotel. To stop paying these 35-100€ fees, use a business travel booking tool that includes 24/7 customer service at no additional cost.
2. Bookings made completely outside of policy
There can be many benefits to unmanaged travel (where bookings are handled in-house instead of by a corporate travel manager), but there is an obvious downside: employees who disregard the company travel policy.

For example, maybe your travel policy requires that employees choose a flight with a layover if it is lower priced but will still get them to their destination on time. Employees may knowingly (or unknowingly if they haven't actually read the policy) book direct flights because they are more convenient.
"The top reason why travelers go rogue is because they are searching for the perfect itinerary for their particular business trip: the hotel that is closest to their meeting site, or the flight that is most convenient in terms of the schedule. Where business travelers and leisure travelers don't differ is the importance they place on reviews."

PhocusWright
Business travelers want convenience, information, and access to flight options. You want to provide them with all of that…while keeping their trips within policy. To stop paying for travel outside of set limits, use a tool that automates your policy and allows for approvals when needed.

3. Individual transportation to a group event
Big conference coming up? A meeting in the London office that requires the attendance of four employees from Milan?

Whatever the cause of group business travel, make sure that the employees are coordinating well to help cut costs. Here are some common mishaps:
Not getting all travelers on a low cost flight (last minute bookings or failure to plan ahead)
Not getting group deals on multiple rooms at a single hotel
Not coordinating car transportation, such as taking a single cab from the hotel to the meeting site
If you don't have a travel manager, appoint one traveler to help coordinate with everyone on the trip. When people aren't left behind or left to coordinate their own transportation, then businesses can save big.
4. Flight markups and commissions
While commissions for corporate travel agencies are largely dead, they haven't completely fallen by the wayside.

Some legacy solutions used by large corporations still operate on commissions. They cut deals with airlines to help manage travel for companies with mega travel budgets (we're talking millions).

Gigantic corporations may benefit from being locked into a specific travel manager and a specific airline, but for the vast majority of businesses, footing those commissions is a big waste of money.

To save money, companies need access to online consumer travel inventory and to completely avoid markups. Just like with consumer travel, you want the booking platform to be pulling revenue from commissions on airlines and hotels—not markups on the consumer or business.
5. High priced hotels in low priced cities
If the per diem doesn't vary by city, better believe that employees will be enjoying a nicer stay in lower priced areas. Hilton Suite, anyone?

Similarly, if flight costs aren't set by distance (or at least by domestic versus international), then you can assume that travelers will be tempted to max out their budget and their personal convenience.

To make the cost of business travel fair across the board, you need a fully optimized budget. Aggregating and analyzing travel data can be a big win. Discover what limits are reasonable and set them accordingly. Having an optimized, data-empowered budget is much more powerful than using blanket limits, which can force travelers to have wildly different experiences in different areas, causing tension and frustration.

Your business shouldn't have high priced travel to low cost areas. But by the same token, business travelers won't appreciate poor conditions in major metropolitan cities. Setting more specific per diems and formulating travel policies based on real data can help.

To win at budget optimization, make sure your financial team has access to all travel data and that the travel policy is fully automated and that it differentiates prices by city.

Cutting out these five common business travel costs can help you slash travel expenses and have more money to allocate to the travel that truly matters.

TravelPerk is changing the game for business travelers and helping businesses save money on travel. Get started.