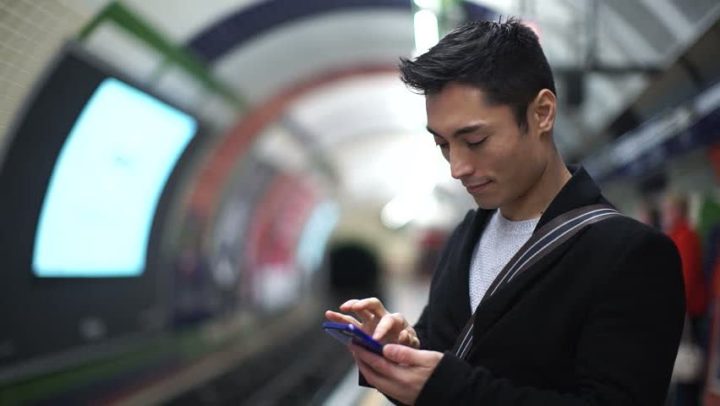 TravelPerk CEO Avi Meir says it best:
"Booking business travel is so far behind consumer travel in terms of flexibility, inventory, and ease. In other words, business travel sucks."
Maybe by now, you know that TravelPerk is fixing that.

In 2018, business travel is an exciting industry to be in. It's a gigantic market (as in 1.2 trillion dollars gigantic) that has been stagnant for decades. It was stuck behind leisure travel and now it's in the front of the line for massive innovation. What's happened in other industries — the shift towards pleasing the end user of B2B software with a consumer-grade level experience — is coming to business travel.

Business travel has been dominated by services like travel management companies and travel agencies, not by tech companies you know and love like Expedia and Booking.com.

But things have changed, and in 2018 they'll change even more. Here's what on the horizon.
New companies continue to disrupt this 1.2 trillion dollar market
With businesses of all types becoming increasingly globally connected, business travel is forecasted to grow to 1.6 trillion by 2020. Like a shark smelling blood, entrepreneurs can smell market share.

Global growth isn't the only reason this industry is a gold rush of opportunity. A large percentage of business travel booking is still stuck in 80s and 90s solutions like corporate travel agencies and clunky enterprise software, meaning there are tons of problems to be solved by lean, mean startups.

Better UX, cloud computing, big data, mobilization and other technology advancements are all hitting business travel.
Every business wants a booking tool (more acquisitions on the way)
With more disruptors entering the space, TMCs will not give up without a fight. They are transitioning from being not only service companies but also software companies.

TMCs will push to make online bookings and mobile bookings an option for business travelers, so that they don't lose business to new startups. Over the past few years AMEX bought KDS. Travelport bought into Locomote. Expect more acquisitions or development projects, as TMCs are either buying or building their own online booking platforms.

TMCs and GDSs will also rush to acquire startups that enhance the overall traveler's experience, not just the booking phase. Concur bought TripIt and Hipmunk to reduce agony and increase ease for travelers. Similar acquisitions will likely take place in 2018.

Travelers demand the freedom and flexibility to book their own travel
69% of business travelers in Asia have the freedom to book their own flights and hotels, and as more millennials become business travelers, companies will have to adapt or die to this increasingly global trend. The freedom and flexibility to book their own travel will become more of a demand. Sure, some employees will still ask their travel manager for help. But the vast majority will prefer to book their own hotel or airline, use their loyalty programs, and get it all done quickly with no back and forth.

There are a few trends nested within this larger request for freedom and flexibility:
Self booking capabilities are in demand
Alternative lodging (like AirBnb) is on the rise for business travel
Mobile booking continues to grow within business travel
Business travelers want to book their own travel without having to use their own credit card. And they want to do it on mobile. And they might want to stay at an AirBnb. In 2018, businesses need to catch up and make it easy to offer their travelers freedom and flexibility.
Consumerization: business travelers change expectations
Companies who win over the individual traveler (with excellent user experience, personalization, etc.) can win over the entire business without entering into a contract with the c-suite.
Employees should not come to work to use tools that are worse than the tools they use at home.

Sean Ryan, VP Workplace, Facebook
Business travelers are after a consumer-grade experience: super personalized, ultra lightweight, easy and fast. Companies are not only investing in excellent UX, mobile development, speed, and ease of use.
The business travel tool of 2018 needs to make employees happy and garner rave reviews.

AI is on the rise
I won't chat your ear off about AI because you've heard it all before. (P.S. did you pick up on that awesome pun?) AI is coming, and it's already here. Mobile travel apps give you personalized help. Hopper predicts the best time to buy. So on and so forth.

When it comes to business travel, what we're seeing with AI is a greater trend toward meeting employee expectations, not just business demands. AI is one of the key technologies to increase user adoption and delight.
Increasing convenience is the secret to increasing compliance
When travelers deviate from their corporate travel policy, the most commonly cited reason is convenience. We know that travelers want freedom to book their own travel. We also know that they want the flexibility to book with their preferred airlines and accomodation sources.

So why fight it?

In 2018, the secret to getting 95% or higher travel compliance is to cater to travelers. Offer them a convenient, fast booking experience that bakes the travel policy inside to it's not only crystal clear but fully integrated
CFOs demand access to travel data
Of the many pain points of business travel, one of the biggest is the lack of financial visibility. Unless a company gets 100% compliance with their travel management company (which never happens, since business travelers don't like the rigidity and often "go rogue"), then the bookings happen in many different platforms.

With so many invoices, vendors, etc. etc. travel data always gets lost.

In 2018, we'll see more and more CFOs fed up with being completely in the dark about the state of travel. They'll demand full, immediate visibility into travel spend so they can optimize their budgets.

Travel spend is often the second highest expense after salaries, so knowing how and where to cut it is low hanging fruit for any CFO looking to increase profitability.
Bleisure travel can only go up from here
If you're not totally sure what bleisure travel is (beyond your understand that it means a trip for business + leisure), then picture it this way: your boss pays for your flight to and from Milan ← → Rome, and also pays for your hotel for two nights. But you choose to extend your stay and cover your own hotel cost for an additional two nights.

If that sounds confusing and complicated, that's because it is. Since millennials are now the most frequent business travelers, expect bleisure travel to grow. Rather than rush their trip, millennials like to make the most of their time away.

Rather than fight these blurry lines, businesses in 2018 will need to adapt to bleisure travel and set workable parameters, thus making it clear who's paying for what and when.

Maybe there will be five new bleisure travel startups this year. Who knows? It's only the beginning of 2018 after all.

In just about every industry everywhere in the world, enterprise solutions are being consumerized. In 2018, the modern business traveler can expect a better experience, more support, and more options.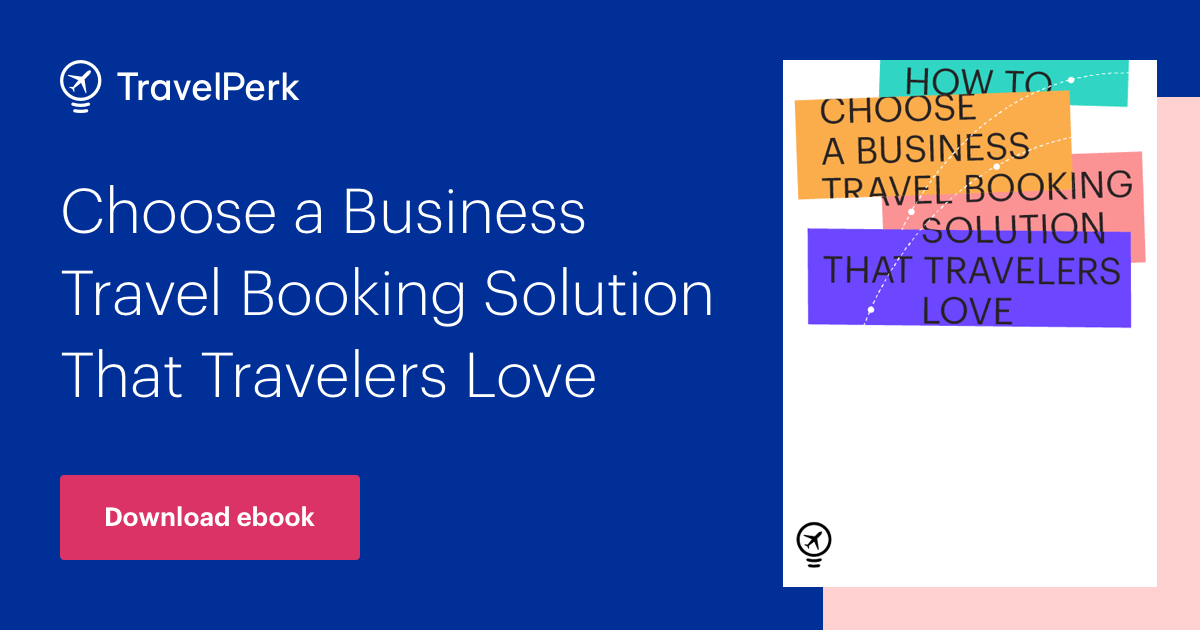 TravelPerk offers a comprehensive business travel management solution with the world's largest bookable inventory, preset travel policies, visible travel data, and simplified invoicing.