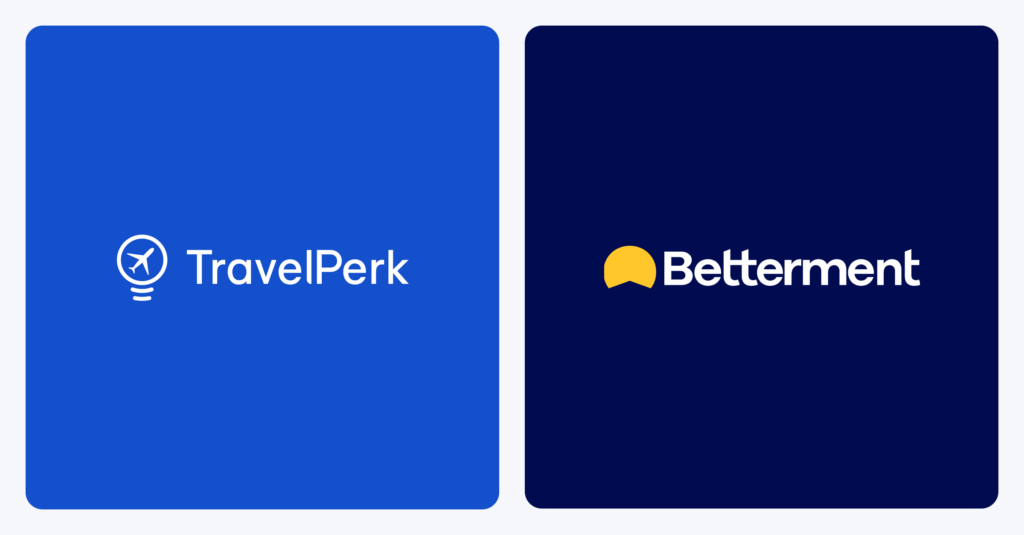 Betterment Selects TravelPerk to Optimize Business Travel for U.S. Employees
Leading fintech benefits from improved insights and reporting on travel spend as well as improved travel policy compliance
Boston, August 22, 2023: TravelPerk, the fastest-growing global travel management platform, today announced that Betterment, the largest independent digital financial advisor in the U.S., has selected its business travel platform to manage travel for its U.S.-based employees.
"With a hybrid workforce and multiple lines of business, our employees are frequently traveling to and from our New York headquarters, to key conferences and trade shows across the country. Prior to TravelPerk, employees booked their own travel out-of-pocket and got reimbursed later. This often led to out-of-policy bookings and a lack of proper insight into travel spending for our finance team," said Peter Lorimer, chief financial officer, Betterment. "With TravelPerk's reporting and insights feature and the integrated travel policy, we have better visibility into travel spending and better policy compliance."
Betterment was among the first to pioneer the use of automated technology to make investing easier and more accessible. With over 800,000 customers and more than $36 billion of assets under management today, Betterment sought a travel management solution that would give the company more control over the cost of travel as well as an easier way to report on business travel spend as it scales. TravelPerk's reporting insights tool and automated travel policy feature, helped the company to streamline travel management for its employees, keep track of spending and save time.
"As an innovator in the fintech space, Betterment has modernized its business travel for employees by eliminating the need for them to pay out-of-pocket," said Jean-Christophe Taunay-Bucalo, CRO, TravelPerk. "In addition, TravelPerk's one-click integration with a wide range of expense management and HR tools makes it easy for the company to book and manage expenses all in one place."
With TravelPerk, businesses can set up travel policies that are integrated into the platform, allowing employees to make more informed choices when booking their own travel. Customized approval processes give companies control when trips fall out of policy. In addition, sophisticated and personalized reporting tools allow finance teams to track where budget is being spent in real-time, reducing the need for lengthy manual processes and improving budget control. Businesses can also get instant invoices after each booking and all travel expenses are easily synced through third party expense management integrations.