There are few things within a company that make more employees smile and say "I can't wait" than an event. Whether that's a company-wide kick-off meeting, a celebratory summer party, or departmental team-building, these types of in-person events are among the most favored company culture perks.
Team events represent an incredible opportunity for employees across your business to get together. They motivate employees to reach goals, make people feel a much-needed sense of belonging, generate alignment across teams, and so much more. The coronavirus pandemic brought all that to a halt for public health and safety - but now, these events are coming back in a big way.
So, we decided to run a survey among our customer base to understand what some of the main corporate event trends will be in 2022 and beyond. Check out what they had to say!
Key statistics on company events for 2022 and beyond
88% of companies are getting back to planning in-person events and team gatherings for 2022 and on
50% of companies planning corporate events say that the first events they're organizing are team buildings to bring colleagues back together
79% of employees are most excited to get back to events for the opportunity to meet other colleagues and build meaningful relationships in real life
79% of companies allocate a specific budget for team events and gatherings
68% of companies reveal managing travel and accommodation to be their biggest challenge when organizing a company event
88% of companies are planning more events and team gatherings in 2022 and on
With virtual events replacing events in real life throughout the pandemic, emphasis is being placed on bringing people back together face-to-face. In fact, 88% of companies we surveyed have stated that they are getting back to event planning for in-person gatherings in 2022 and onward.
In fact, while many event planners thought that hybrid events would rule the day going forward, studies have shown that 72% of people believe that they'll get more value out of attending a hybrid event in person. And while we are all excited about getting back to live events, virtual event experiences are here to stay to accommodate the participation of employees who are unable to attend physically. With tools like Zoom that enable you to live-stream these events in real-time, employees will feel involved and included no matter where they are.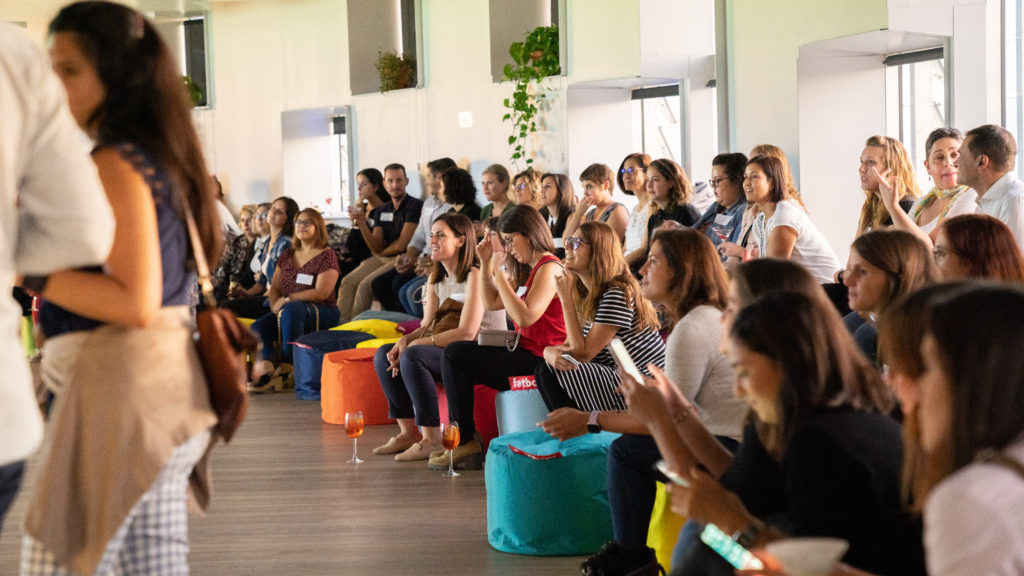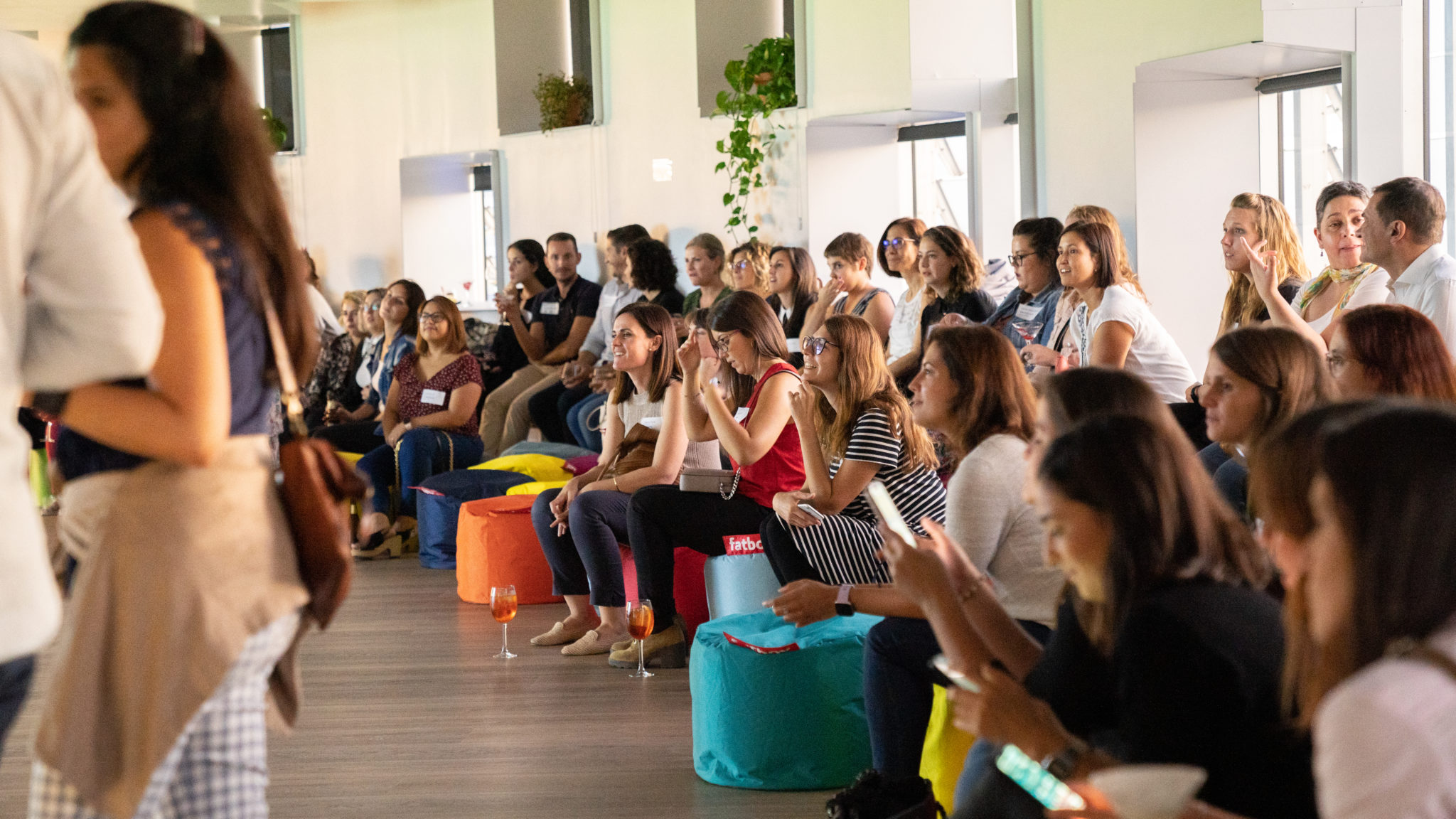 Team building events will be the first to make a major comeback
The future of events lies with colleagues getting together to build relationships. 50% of respondents to our survey indicated that the first events they plan on organizing when it's safe to do so in their respective countries or regions are team buildings with an overnight component. With all the restrictions that were in place last year and in 2020, it's no surprise that companies and employees are looking forward to ditching online events and going all out for a company retreat.
What's more, a further 46% of respondents claimed that they're excited to organize large-scale company off-sites for things like kick-offs or socializing. Company event organizers should get ready to plan events like these over the course of the next year - and it's never too soon to get started! Here are a few great reads to help kickstart your events planning for the coming year:
79% of people are looking forward to building relationships at in-person events most
There's something about building relationships in real life that you just can't get by participating in virtual experiences or on social media. That's why the #1 reason people are excited to get back to meeting face-to-face is this ability to build relationships in the real world. In fact, 79% of respondents to our survey confirmed this fact.
As our CEO Avi always says:
The important things in life happen in person. This belief comes from the magic and the energy that bursts when we get together in person. Bursts of understanding, when we can read beyond someone's words and listen beyond someone's voice. Bursts of trust when we support each other with honest gestures. Bursts of inspiration when we solve hard problems and create new things together. Bursts of laughter, when we generate the safe space to enjoy the little ironies of life. And bursts of awareness, when we realize that we are in the same boat."

Avi Meir, CEO & Co-Founder at TravelPerk
No amount of virtual reality event tech can compete with that!
For this question, we offered our respondents the opportunity to select multiple reasons that motivate them to get back to in-person events. 50% claimed that feeling a sense of immersion in the company culture was one of the main benefits they were looking forward to in returning to live events. That's especially indicative when you think about the role that company culture plays in employee retention. In fact, 47% of people actively looking for a new job cite company culture as the main reason they want to leave. That's why planning these events is so important - it plays an integral role in fostering the kind of company culture you and your employees want.
A further 46% of respondents indicated that company events help boost motivation and provide them with a better alignment and vision of company goals. If you're stuck on figuring out how to get the most out of your next event, check out our team offsite agenda template for inspiration!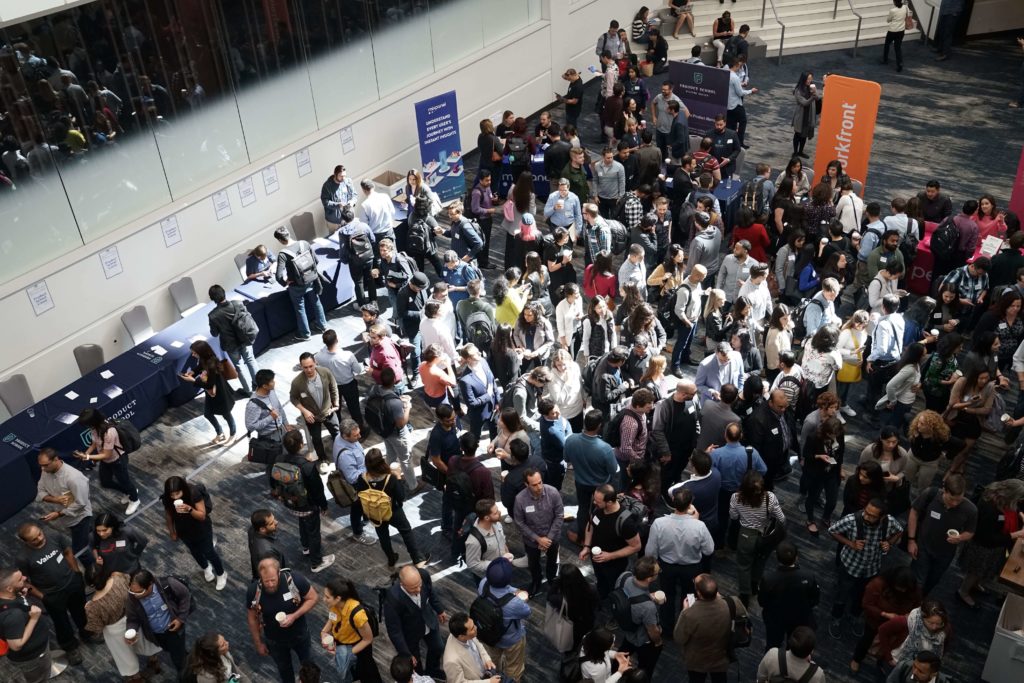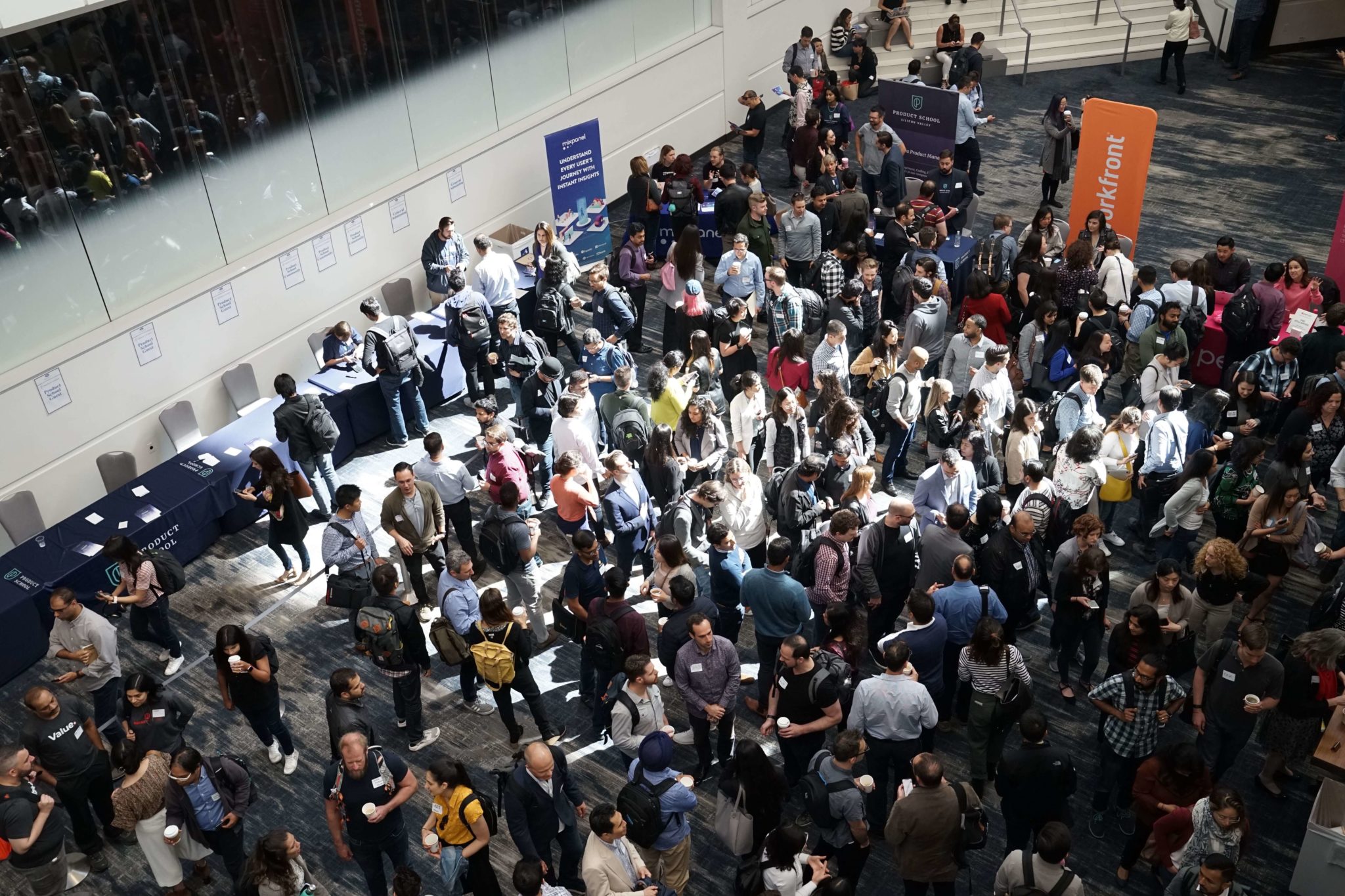 Trade shows, conferences, expos, and summits are back in a big way
46% of companies are looking forward to getting back to attending large-scale trade shows and other industry events. That's no surprise, really, as these events represent incredible networking opportunities for professionals from a range of sectors. In fact, 90% of trade show attendees claim that they hadn't had the chance to meet with exhibiting companies face-to-face before - making them the perfect place to build new relationships.
The COVID-19 pandemic had a huge effect on the events industry, with things like conferences and summits suffering cancellations at a rate of 73% at the peak of the crisis. While some of these events were moved to a digital event format through the use of powerful virtual event platforms, not all were able to do so.
Regular event attendees missed out on the opportunity to meet potential clients or partners in person, and are now eager to do so again. These types of conferences represent a unique oppo
Thinking of which conferences or trade shows to hit next? We've got a few suggestions:
Your guest of honor is your budget - pay special attention to it
Fun fact - 79% of companies allocate a specific budget for events and team gatherings. Of those, 39% allocate a budget per individual, 32% do so per department, and 25% do so per team.
No matter what kind of event you're planning - whether that's an event for your employees or something more for event marketing - you'll have to understand your expenses and stay on budget. That can be a challenge for anyone, including seasoned event professionals. Here are just a few of the expenses you can expect to take on:
Event space (extra costs for an overnight component)
Transportation to and from the event venue
Catering for food and drinks
Event technology like projectors, speakers etc.
Entertainment or team building activity
Safety budget for last-minute changes or cancelations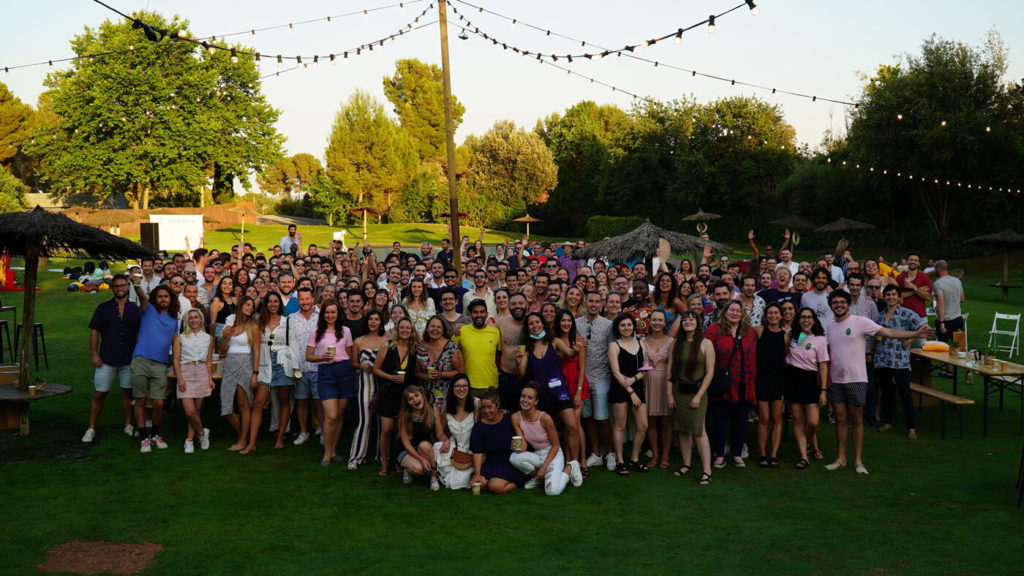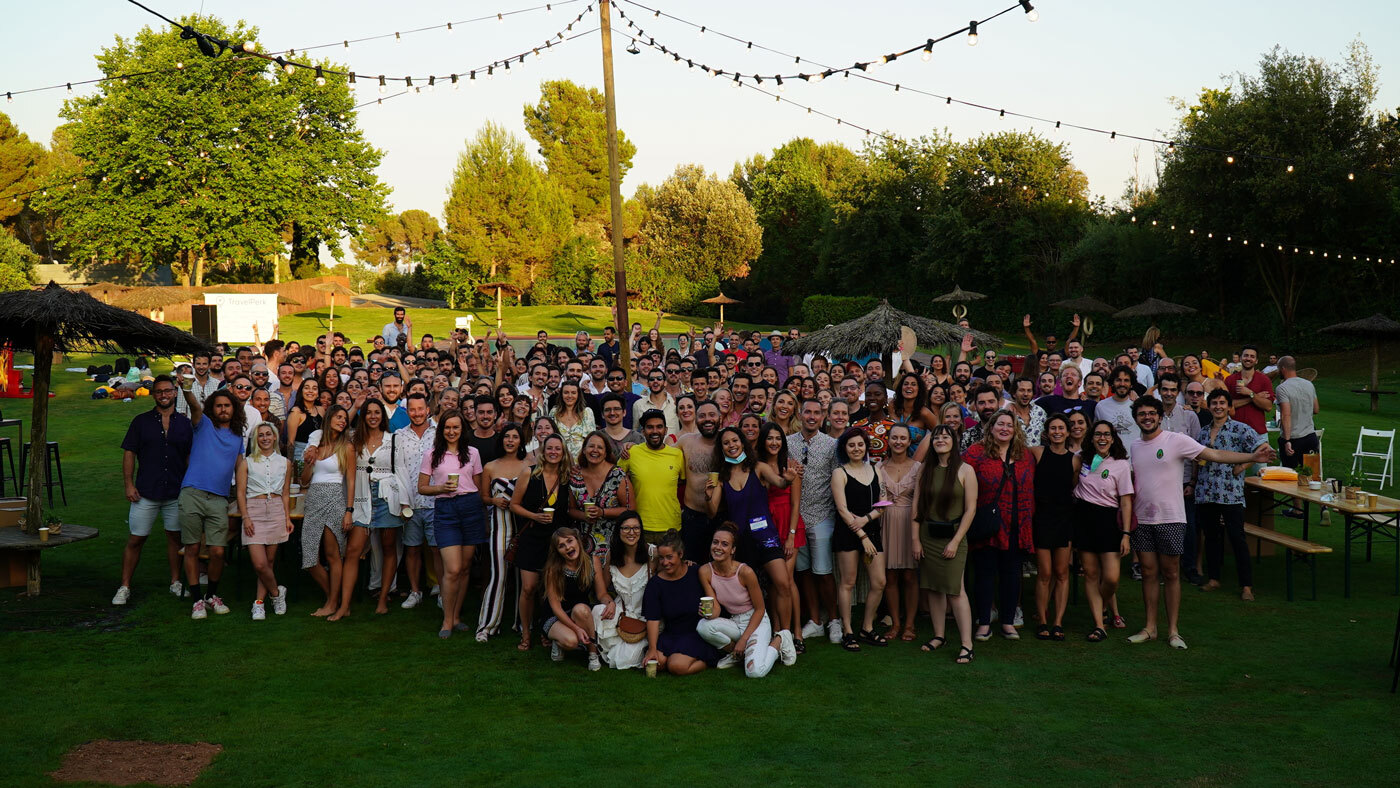 Managing travel & accommodation for attendees represent the biggest challenge
No doubt one of the biggest challenges in event management has to do with sorting out travel and accommodation for so many people. In fact, 68% of respondents to our survey cited travel and accommodation as what they would need the most help with when planning their next events. Other challenges included making sure they're staying within budget, finding the most cost-effective location for their event, and keeping track of who is attending.
That's something we, at TravelPerk, can help with. We created TravelPerk Events, a tool for event organizers to:
Manage event participants and help them understand who is attending/not attending
Highlight event details to participants (location, agenda)
Help organizers and participants manage travel to and from an event
What's more, TravelPerk Events also gives you access to our full suite of products. 69% of respondents to our survey indicated that what they need the most help with when booking travel and accommodation is last-minute changes and cancelations. When booking with TravelPerk Events, you can also gain access to FlexiPerk, a tool that lets you change or cancel any aspect of a booking at any time and get your money back. We also help you with group bookings and give you the opportunity to book from an industry-leading inventory.
With TravelPerk Events, you can say goodbye to spreadsheets with endless columns for in-person vs virtual attendees, and clipboard lists of who you managed to see at the event check-in! It's a streamlined, easy-to-use tool (including an app!) that enables hybrid and remote teams to connect in real life. Check it out and request a demo today!
Make your events sustainable - it's a must-have, not a nice-to-have
Sustainability is so much more than an industry trend. 70% of Americans believe that it's either very or somewhat important for their companies to strive to make the world a better place, at least in some small way. That can start with reducing the environmental impact that your company has when planning and carrying out an event or retreat.
The events industry is certainly one with a relatively high carbon footprint. According to a recent study, the average 1000-person event produces 530 metric tonnes of CO2e emissions! That's why organizing sustainable events is now not just a nice-to-have, it's practically an expectation. Doing what you can to reduce the negative effect of your event on the environment is a responsibility that should not be taken lightly - especially when there are several easy ways to do so.
At TravelPerk, we strive to help our users travel in a sustainable and responsible way. We developed two tools - GreenPerk, our no-commission carbon offsetting service, and GreenPerk API, an open API that allows companies to calculate their carbon footprint. We support high-impact sustainability projects worldwide, all of which include VERRA certifications, and are hand-picked by a group of experts. For more info, speak to one of our experts today!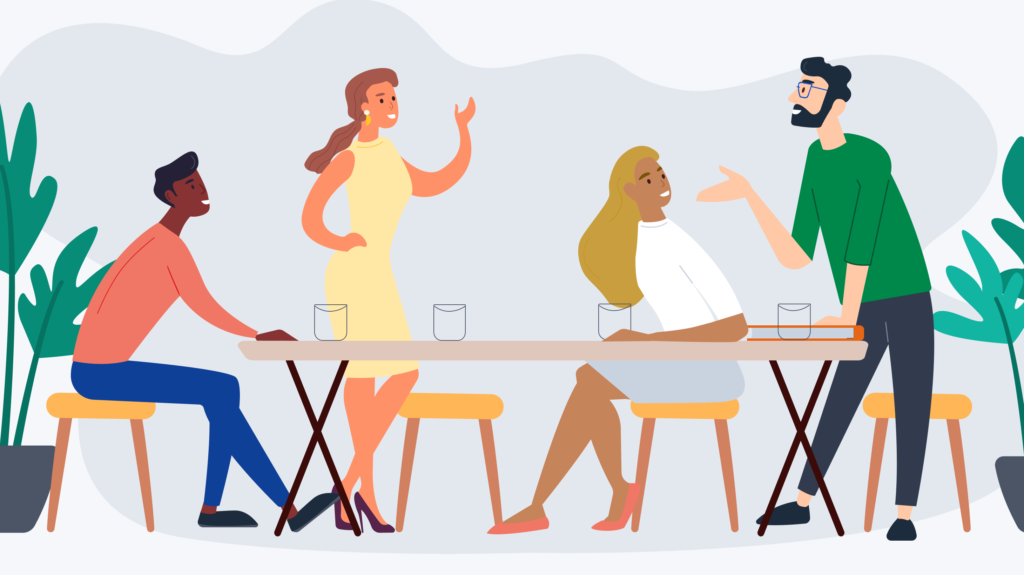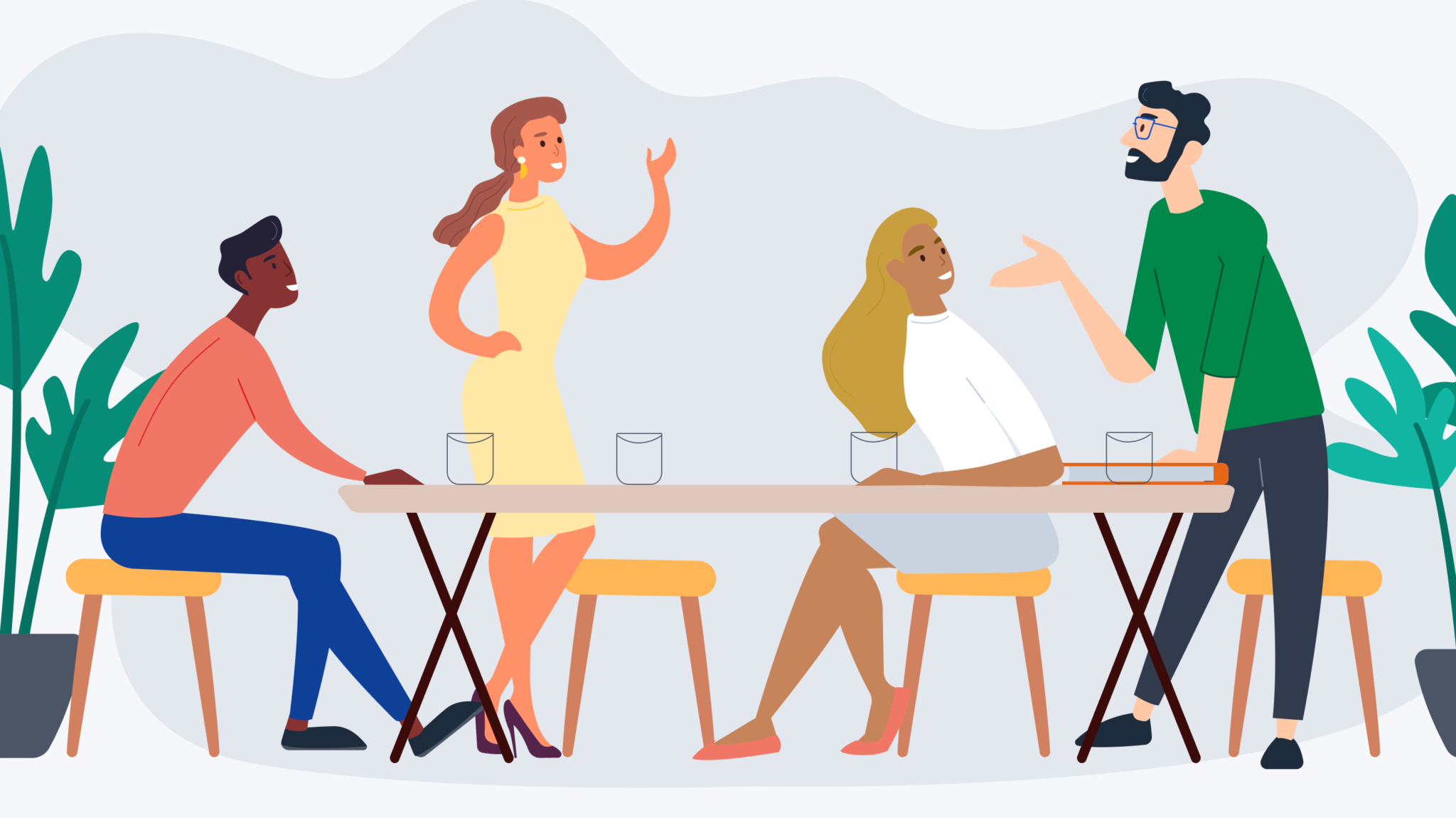 If you're only going to read one thing...
Then it might as well be this quick summary! Here are a few of the most important things we learned while researching emerging trends in company events:
88% of companies are getting back to planning all kinds of different company events for 2022 and beyond
50% claim that the first event they'd like to organize is some kind of team building to bring colleagues back together
46% are looking to organize larger company-wide events like kick-offs or parties to encourage socializing and friendly connections among colleagues
79% of employees are looking forward to building connections with their coworkers in person through these types of company events the most
46% of companies are prioritizing a return to large-scale industry trade shows, conferences, and summits as events go back to taking place in real life
79% of companies dedicate specific budgets to company events, but allocate it quite differently according to department, team, or individual
68% claim that what they would need the most help with going forward is managing travel and accommodation for company events
Are you planning a company event any time soon? Why not check out TravelPerk Events to see how it works!
Are you planning a company event any time soon? Why not check out TravelPerk Events to see how it works!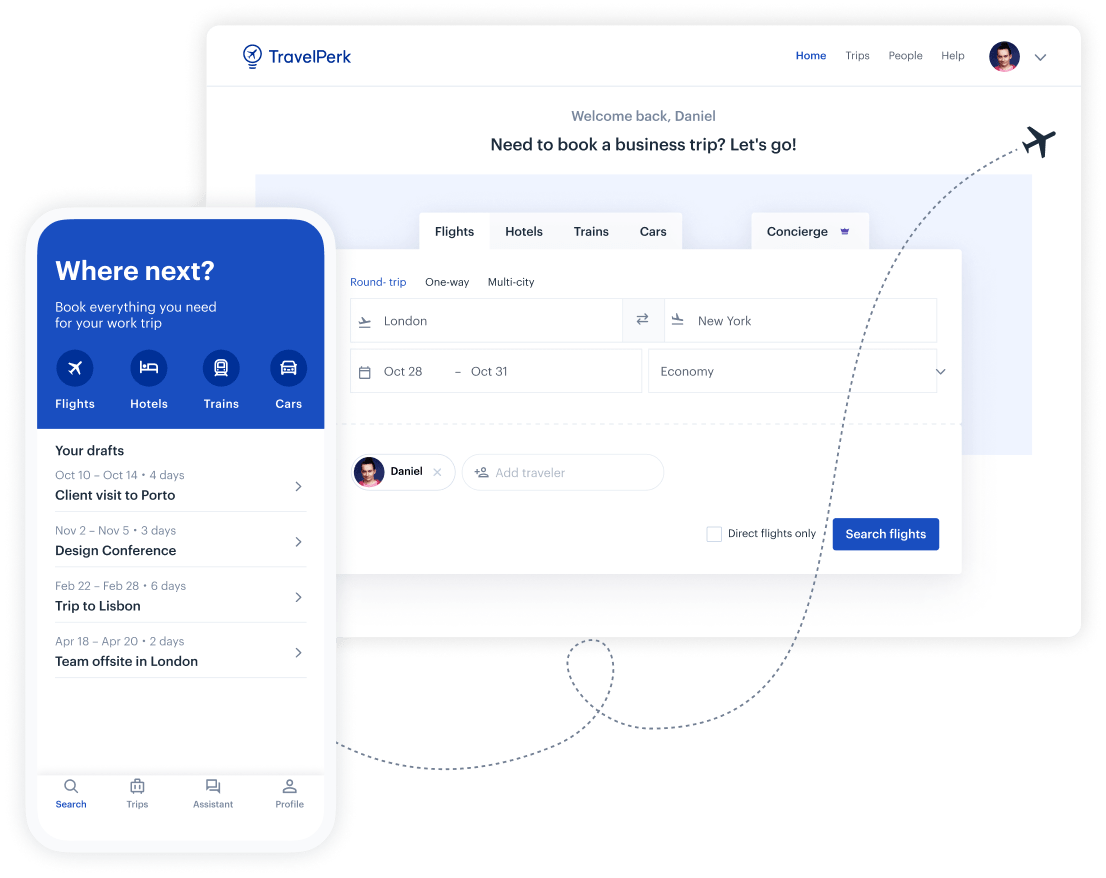 Make business travel simpler. Forever.
See our platform in action. Trusted by thousands of companies worldwide, TravelPerk makes business travel simpler to manage with more flexibility, full control of spending with easy reporting, and options to offset your carbon footprint.

Find hundreds of resources on all things business travel, from tips on traveling more sustainably, to advice on setting up a business travel policy, and managing your expenses. Our latest e-books and blog posts have you covered.

Never miss another update. Stay in touch with us on social for the latest product releases, upcoming events, and articles fresh off the press.