In this interview series, we get inside the minds of leaders from the startup world, to explore what it really takes to build a high-growth company.
Episode 1: Playing the Long Game
Today, we speak to Philippe Gelis, CEO and Co-Founder of Kantox. Philippe has always had the entrepreneurial bug, enjoyed market disruption, and had no time for copycats. It's this pioneering mindset that, in 2011, drove him to co-found Kantox in the uncharted and untested fintech industry. 7 years later, Philippe and his Co-Founders have built Kantox into a leading European fintech company, raised $25m in investment, grown the team to over 90 employees, and made it profitable.

Here he shares how he did it, the biggest challenges he overcame, and the lessons he learned along the way.
What are your top 3 pieces of advice to give to founders of early stage European startups?
The first is to think about fundraising as a longer cycle and to not only focus on your next round. It's about considering all the future rounds in the next 5 or 10 years. This helps when visualising the bigger picture and leads to making better decisions in terms of what amount to raise, and at what valuation. You need to think about how much your company can realistically be valued at in the long run and raise accordingly. Raising too much at too high a valuation can kill you.

Secondly, to scale you need to design and organise your company in a way that you can quickly move toward specialisation and "repetition". Multitasking and unclear processes may work well in the beginning, but with time this will negatively impact your performance. As a CEO, you need to constantly redesign your company to address the next phase, and this in itself is very challenging.

Finally, do not wait too long to hire a great Head of HR. They will help you greatly by taking care of your team, and managing frictions and conflicts that are bound to arise in a fast-growing company, where people work under pressure.
"Raising too much at too high a valuation can kill you."

Philippe Gelis, CEO and Co-Founder of Kantox
A lot of startups struggle to find the balance between profitability and growth. What has been your experience with this?
I think it depends on two things: industry and founders.

In some industries, you have to focus on growth and sacrifice profitability, because competition is tough and there is only room for a limited number of large players in the long-run (VCs like to call this "winner takes all"). So, if you remain small, your company is likely to have a shorter shelf life. On the contrary, in some industries, competition is not so much of an issue, and you can grow while managing profitability at the same time.

Founders' personalities are also a key driver here. Some of them have a very aggressive style; they like all-in bets where outcomes are binary: big success or big failure, no middle ground. They do not care so much about the financial return, but about having an impact on the industry and gaining fame. On the other hand, some founders prefer increasing the probability of making a financial return, even if small, and so consider the balance between growth and profitability a key part of managing the company.
When you founded Kantox, fintech was still a vastly undiscovered industry. How did you get people to invest in you, and trust you with such a new product?
In 2011, no one was speaking about fintech. If you were to Google it, the results would be minimal. Most investors thought that it was impossible to compete with the banks, who owned the market and were too powerful at the time. On top of this, the press had no clue at all. Therefore it was really challenging to raise the seed round, but it was also very exciting.

Starting ahead of competitors, which is something we did, naturally gives you more time to build and establish your business and create barriers to entry. Fast forward to the present time, fintech is now one of the trendiest industries, with billions being invested into it every year. It has even gone to the extent that there is an over-excitement about the industry. But I believe this will balance out, since fintech is a complex industry and it takes time to build robust companies and business models.

Nevertheless, I think there will be new opportunities to build companies in fintech for the next 10-20 years. There are still so many products and segments to disrupt, improvements in UX, embedment opportunities… the list goes on.
How did you go about finding investors and why did you choose to raise when you did?
We have been profitable since the beginning of 2018, so we're in a position where we can finally decide when to raise, without the financial pressure. Previous to that, like most tech companies, we were burning through money which pushed us to raise funds whenever we were low on cash, rather than at an opportune moment to support our growth curve.
"Do not think about the valuation of your next round, but about your return over the long-run – it's much healthier."

Philippe Gelis, CEO and Co-Founder of Kantox
Recently, far too many companies have raised a large amount of money at an exaggerated valuation, which means that things will get ugly for some of them. I often advise the following to entrepreneurs in early stages looking to raise: "What if you sell your company one day for 100 million, but you get no money? That will happen if you raise too much, and with liquidation preferences all of the money then goes back to investors." Do not think about the valuation of your next round, but about your return over the long-run – it's much healthier.
How do you test your product?
"... vision and gut feeling are still very important."

Philippe Gelis, CEO and Co-Founder of Kantox
We try to build products based on client demand and feedback, but it's not all that easy in this sector - new products take a long time to develop and clients do not always have clear specifications.

Most of our clients are companies of a decent size with revenues in the tens or hundreds of millions, so it is not like the B2C space where you can test on hundreds or thousands of clients to understand behaviours and make a product decision. In our case, vision and gut feeling are still very important.
What has been your customer acquisition strategy and how does it drive product growth and company direction?
When we started, fintech did not really exist as an industry. For clients, using a non-bank for FX was a big leap of faith, so it was easier to convince smaller clients. Then, as we grew, we identified more complex needs from larger clients and we started developing sophisticated technology for them. It's a fairly usual way to proceed - starting at the lower end and eventually, with time, pursuing larger clients.

The challenge that then emerges is to organise the team to serve both small and large clients - whose needs are different - and most importantly, to serve them well. It's rare to find a B2B company that is successfully managing those different elements well.
You have your headquarters in London, and main operations in Barcelona. Why did you choose these 2 cities to build your startup?
Our idea came together in Barcelona, where the three of us were living. In 2011, it was hard to build a regulated fintech company in Spain, but London was, and still is, a global financial centre and the leader in foreign exchange. So we were being pragmatic, basing the headquarters in London, where we could be regulated quickly. From an operational perspective, Barcelona offers a great quality of life, our costs are much lower and talent is widely available.

Of course, each location has its pros and cons. Let's take finding and recruiting talent as an example. The talent pool in London is much bigger, particularly regarding more senior executives at CxO level. Having said that, many people are mercenaries, switching every 6 to 12 months to another company willing to pay more. When you contrast that with Barcelona, it can be harder to hire certain specific profiles, such as VP Sales or Chief Commercial Officers, particularly in the B2B sector. However, there is also a stronger sense of company loyalty if you treat your people well.
How have your company goals and culture evolved as Kantox has grown?
Our goals have not fundamentally evolved in that we wanted to build a successful, innovative company in the B2B FX space. However, we never had any concrete targets, like a billion-dollar valuation, or having over 1000 employees, or even going to the US, which, in my opinion, is a mistake made by many European entrepreneurs.

In terms of culture, we started without defining the company's values, as is usual nowadays. We felt that our company culture would be driven by the founders' behaviours, and that the team would mimic that behaviour.

Despite this, after 3 years, as our team really began to grow, we understood that not everyone in the team would be regularly working directly with the founders, so the culture wouldn't be transmitted so organically anymore. That is when we felt the need to establish our company values, to better explain to newcomers and existing employees what they could expect from working at Kantox.
"...going to the US, in my opinion, is a mistake made by many European entrepreneurs."

Philippe Gelis, CEO and Co-Founder of Kantox
Being an FX company with such steep growth, and now doing business in over 60 countries, you must have seen an explosion in your business travel. What challenges have you found with your business travel management, and how have you handled this?
Our clients are based all over the world and we have between 15-20 people travelling every month.

What's important to us is efficiency, which means not losing time organising our trips so that we can focus on our core business, whilst still getting good prices. It's the reason why we have never used traditional travel agencies and we switched to TravelPerk!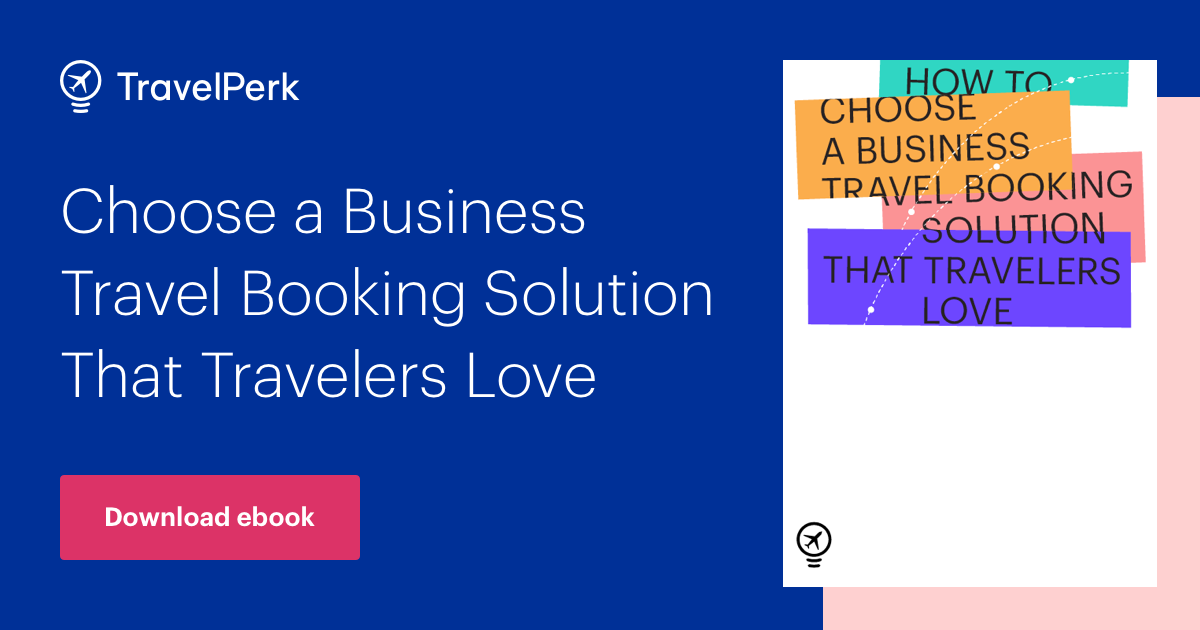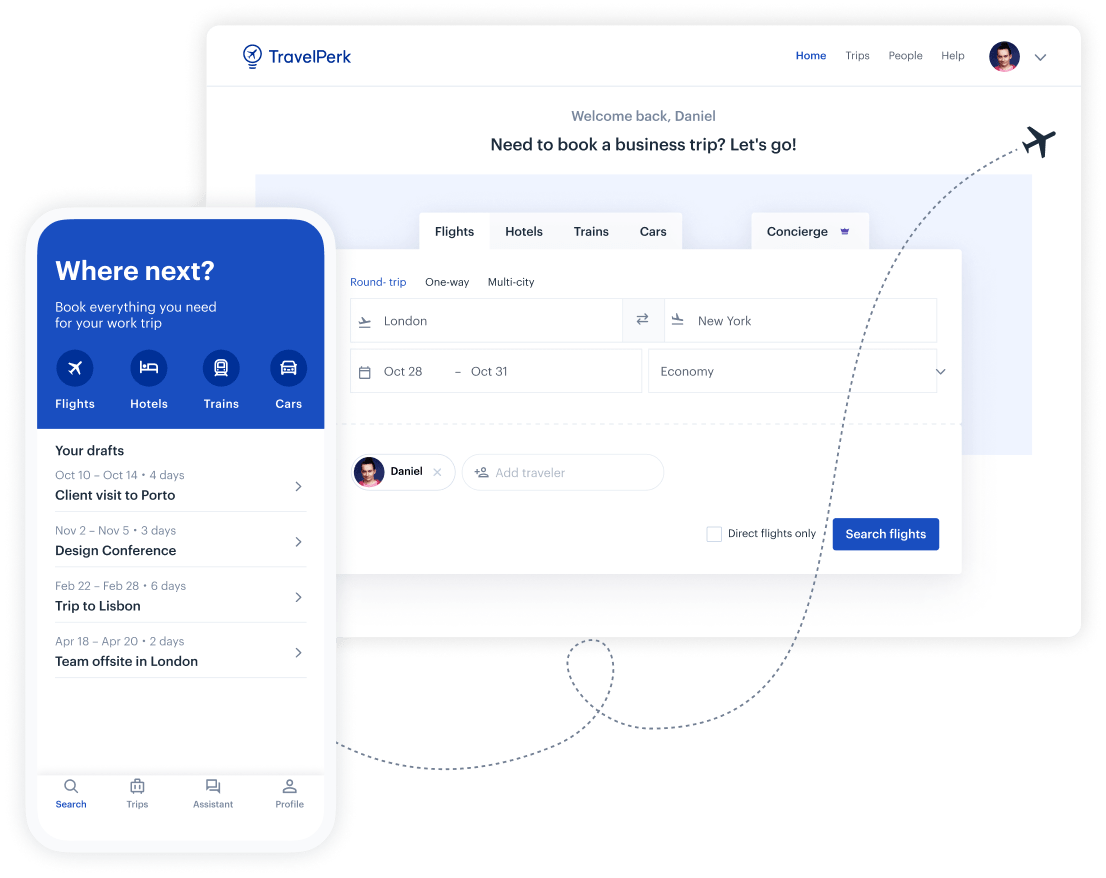 Make business travel simpler. Forever.
See our platform in action. Trusted by thousands of companies worldwide, TravelPerk makes business travel simpler to manage with more flexibility, full control of spending with easy reporting, and options to offset your carbon footprint.

Find hundreds of resources on all things business travel, from tips on traveling more sustainably, to advice on setting up a business travel policy, and managing your expenses. Our latest e-books and blog posts have you covered.

Never miss another update. Stay in touch with us on social for the latest product releases, upcoming events, and articles fresh off the press.