Vacation packages are a popular option for leisure travelers. After all, what's better than getting a great deal and reducing travel costs by booking accommodation, flights, and activities together?
Recently, travel management companies have extended this type of package travel deal to their corporate customers who organize business trips, team-building events and activities, and employee retreats.
In this guide, we take a look at:
What business travel packages are and when they're commonly used
The benefits of corporate travel packages for businesses
Three types of business travel packages for different types of business travel events
What are corporate travel packages and when are they most commonly used?
Corporate travel fares and packages for businesses comprise many of the same elements as mainstream vacation packages. Business travel packages are an extension of the practice of applying discounts when air travel and accommodation are booked together for business travel, and include other elements such as corporate retreats, parties, team-building activities, and company outings.
Essentially, when a business decides to book business travel, a corporate retreat, or a team-building event, travel management companies offer them deals within a single sale that covers all elements of the business trip.

3 Benefits of corporate travel packages
As well as streamlining the organization of business travel, corporate travel packages provide several other benefits for organizations.
They help companies save money on business travel
Business travel can eat up a significant portion of an organization's budget. Corporate travel fares provide organizations with special rates that can significantly reduce the amount they need to spend on business travel arrangements.
They can be used within an employee travel incentive program
Organizations can use corporate travel packages for their group incentive travel programs for their top performers. For example, they might opt to organize an employee retreat for their top salespeople, and business travel packages are a great way of streamlining costs and time spent organizing such trips.
They can be used as an employee retention tool
Today's workforce values travel as an important employee perk. Bleisure travel, for example, where employees extend business travel plans for their own leisure purposes, has risen in popularity in recent years.
Corporate travel packages provide employees with even more opportunities to travel and enjoy new experiences while working.
3 types of corporate travel packages for every type of business travel excursion
Depending on your organization's needs, there are several travel management companies that specialize in creating different business travel packages. Below, we explore three companies with corporate travel packages for business travel, corporate retreats and employee holidays, and team-building activities.
For business travel: TravelPerk
TravelPerk is a leading corporate travel management company that specializes in streamlining business travel by centralizing all business travel booking processes into one platform. From airfare, accommodation, and rental car bookings, TravelPerk handles all of your travel management needs in-house and saves you money at the same time.
TravelPerk offers corporate negotiated rates to premium customers, as well as a rates negotiation service with travel experts that negotiate the best prices for your corporate travel package requirements. On top of this, the company offers executive experiences at several hotels in London, Berlin, and Amsterdam.
As well as handling your business travel package needs, TravelPerk offers:
If you're ready to learn more about how TravelPerk can streamline business travel for your company, reach out today for a free demo.


For corporate retreats and employee holidays: Trek Travel
Trek Travel is a travel company that specializes in bike tours and cycling vacations. The company also organizes company retreats and getaways in over 50 destinations and creates itineraries for trips all over the world.
Their experts create corporate travel packages from scratch and build your organization's needs and preferences into the itinerary, including scheduling meeting spaces.
For team building activities: Team Bonding
Based in the US, Team Bonding is a team-building specialist that offers over 100 unique team-building events both nationwide and worldwide.
The company realizes that there are multiple moving parts involved in corporate team-building events that involve employee travel, and their expert event facilitators help organizations plan their own custom events.
From outdoor activities and murder mystery dinners to scavenger hunts and casino nights, Team Bonding offers a wide range of team-building activities that are ideal for companies with offices in multiple locations.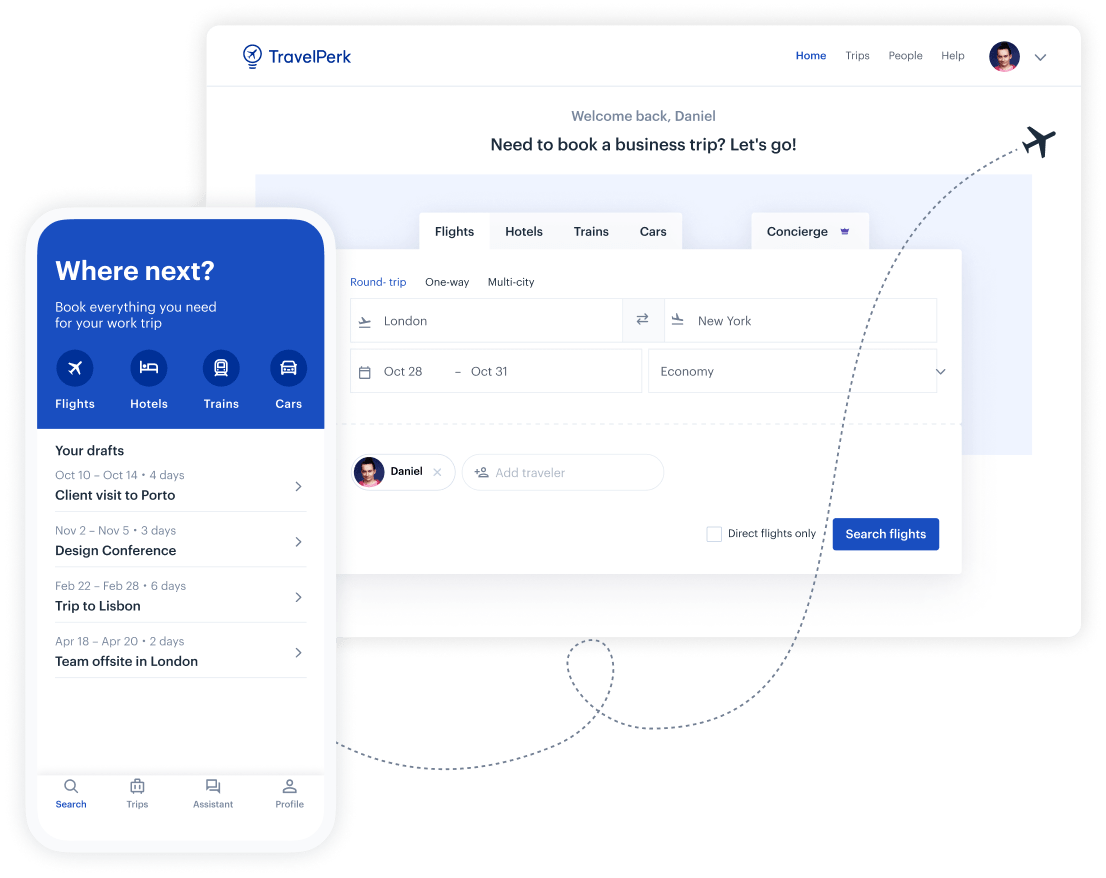 Make business travel simpler. Forever.
See our platform in action. Trusted by thousands of companies worldwide, TravelPerk makes business travel simpler to manage with more flexibility, full control of spending with easy reporting, and options to offset your carbon footprint.

Find hundreds of resources on all things business travel, from tips on traveling more sustainably, to advice on setting up a business travel policy, and managing your expenses. Our latest e-books and blog posts have you covered.

Never miss another update. Stay in touch with us on social for the latest product releases, upcoming events, and articles fresh off the press.