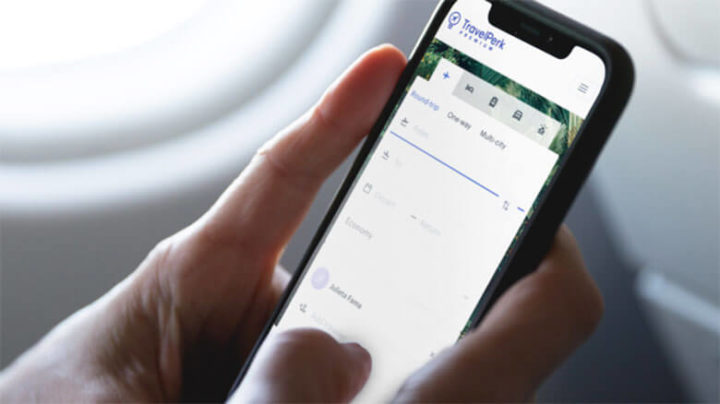 Automation is fundamentally changing the way we live. From the way we communicate and learn to the way we work and the daily choices we make, our societies are now underpinned by automated processes. Efficiency and fluidity are everything. Modern corporate travel is no different.

Whereas previously corporate travel could be a bumpy, stressful ride, today's business traveler has come to expect a smooth, streamlined experience, one that is augmented by intuitive, easy-to-use technology. What's more, forward-thinking companies are discovering that automation can save time and money when it comes to travel management, while unlocking a company's hidden potential and opening up new opportunities for growth.

But just how much will automation change the landscape of corporate travel? And how easy is it to implement? Let's examine the effect of automation on companies and business travelers and breakdown the key benefits.
1. Optimized cost-efficiency
Before any shiny, new system can claim to have revolutionized an industry, it has to fulfill its main function. Has it saved on costs? For a business to overhaul its approach and refurbish its existing systems is a big step. Setting up automation in certain areas of a company can be costly and take time initially, but in the long term, it's worth it when it becomes clear that it will save costs and transform a business. Automation can save businesses between 40-70%, with payback ranging from several months to several years. Here's how:
Basic automation: saving time and reducing human errors
A machine can carry out high-volume, basic mundane tasks far quicker than a human and with a far greater degree of accuracy. The time spent on administrative tasks, such as searching, data collation, data mining and analysis saves time and money on the initial tasks, while also avoiding costs of errors and inaccuracies.
Satisfied workers
There's nothing fun about searching and sifting through masses of mundane data, so why not let the machines do the number crunching? An automated corporate travel process streamlines everything, from booking a trip and collating expenses to analysing yearly statistics, leaving workers free to actually enjoy the vital human-driven aspects of their job and deliver a better performance.
Greater visibility through automation
With real time tracking and reporting on all corporate travelers, businesses are able to pinpoint exactly how and where money is being spent. Greater visibility into spending patterns will enable a laser-focus into performance and give a panoramic understanding of company spending.

Automation can lead to previously unforeseen business opportunities, from pinpointing and predicting potential business trends through data mining to deep insights into continuous improvement through machine learning. Whether it's rewriting a travel policy or revamping your travel management strategies, corporate travel automation has the potential to have a profound effect on one of the most important aspects of a business, saving costs and stimulating growth potential.

This is already happening with TravelPerk, which provides companies with a wealth of information, analyzing travel data to give expert insight into corporate travel spend. Say, for example, the data shows that a company spends 35% of their travel budget in London, we'll steer them towards the best corporate rates in the UK capital.
2. Crystal clear travel policy
Historically, a company travel policy has always been a hard sell. Less fun than reading 'The A-Z of Stamp Collecting', travel policies of the past were large, dull documents to be avoided at all costs. However, automation has changed this for good.

For modern companies, an intuitive travel policy that works for both the business and the traveler is essential. With more and more tech savvy millennials in the workplace, creating a trust-based culture, one in which employees are empowered to take control of their own bookings, is the way forward. A flexible policy that uses technology to create a fluid automated system is more efficient and the perfect solution for modern, tech-savvy workers frustrated with outdated methods.

Using a travel booking tool keeps everything centralized and ensures corporate travelers consistently stick to the policy, while having control over their own trip. Communications, bookings, approvals and invoicing are now all under one roof, with company travel policy integrated every step of the way. It's been a giant leap forward for business travel management.
3. Improved experience for business travelers
Today's business traveler demands an interesting travel experience. They don't want a trip that strips them of their enthusiasm for their career – they want to learn, to experience new things and to make connections. Above all, they want to feel valued.

This is why automation is a vital component of the modern corporate travel experience. Empowering a business traveler by giving them control of their own trip, from booking travel and accommodation to finding their ideal downtime activities, is the best way for a company to show how much they value their talent. This is all made possible through automation.

4. Safety and security
In today's world, safety and security have never been so important. Businesses have a duty of care towards their travelers and risk management is a vital part of any travel management strategy.

If used to its full potential, technology can be used to decrease the risk for corporate travelers. Automation enables a much more reliable risk strategy. Up-to-the-minute risk reports and GPS tracking systems enable a greater degree of communication between companies and their travelers. Also, data can pinpoint high-risk areas, ensuring the safety of employees on the road.
5. Expense management simplified
With corporate travel automation, the issue of expenses is transformed immeasurably. What was previously a nightmare for many has turned into a smooth, painless process.

Historically, travel and expense costs have been one of the hardest costs to keep under control in the business space. Outdated budgeting systems and lost documents made it near impossible to keep track of the cost of employee travel, meaning a waste of both time and money.

With an automated system, employees are able to track spending in real time and access their travel spending reports from one location. Giving business travelers the reigns and implementing a self-booking system simplifies expense management and frees up a lot of time in many areas of a business.

For finance teams, an automated corporate travel process is a huge weight off the shoulders. Stacks and stacks of invoices are processed and dealt with swiftly and efficiently. Rather than funneling everything through an overworked, stressed-out office manager, an automated process keeps things easily accessible and trackable.

Corporate travel management automation means all expenses can be tracked through the booking tool. The business traveler is free to book and control of their own trip and can make modifications with ease and companies get the visibility and control they need over travel spend.
Automation is here to stay
At the turn of the century, ambitious young entrepreneurs at the helm of small startups had ideas beyond their stations. Not content to let stale companies lead the way, these visionary thinkers looked to build their businesses on new technologies.

As we approach 2020, algorithms, machine learning and big data have proven to be the way forward. Under the umbrella of automation, a new way of thinking has challenged the status quo and disrupted the market for good.

For travel managers, CFOs and business travelers, automation is already a cornerstone of their day-to-day work. For businesses, it's not so much of leap of faith to embrace automation, in today's ever-evolving corporate travel sector, it's a fundamental step to keep your business competitive.