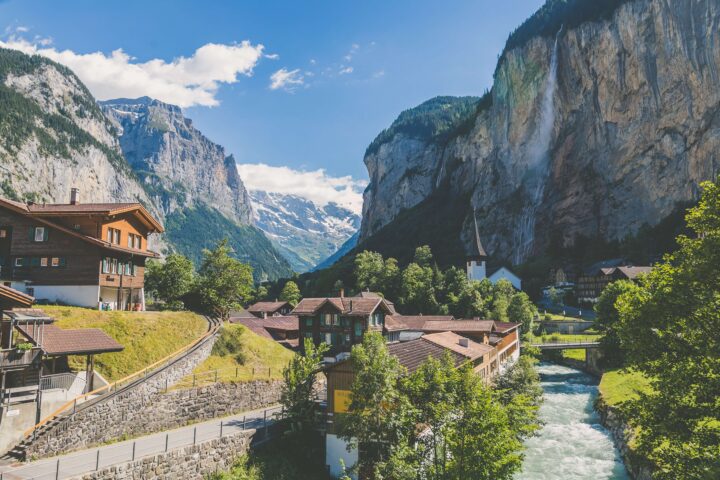 Grüezi, Switzerland! Looking to host your next company event in Switzerland? You're in the right place. Events are back, and in-person team-building activities are on the rise again. Not only do these events significantly boost morale, they've also been shown to increase productivity and motivation. 79% of companies allocate a specific budget for team events and gatherings.
Beneficial for all types of teams, whether predominantly remote or office-based, team-building activities can give tangible results in the workplace, building team cohesion, critical thinking, and leadership abilities.
Organizing the best team-building activities for your team is not an easy job, so we've done the hard work and curated a list of the top ten team-building activities in beautiful Switzerland.
From the rolling ski slopes to the depths of the best fondues, let's get stuck in!
Top 10 team building activities to do in Switzerland
Famous for its mountains and lakes, cheese, and chocolate, there's no shortage of activities for you and your team. Whether you're looking for something more creative, physical, or educational, we've got you covered.
1. Stand-up paddle board city tour: experience Zurich's beautiful cityscape from the water
Whether your team already knows Zurich or they're exploring it for the first time, this city tour is a really original activity they'll love.
In this guided tour ideal for the warmer weather in spring and summer, your team will see the city center from a different perspective – the waterfront! Plus, the tour is available in English, Spanish, and German.
This activity is great for creating a sense of togetherness among coworkers and helps them release some work-related stress. Once on board, your team will be able to enjoy the calming surroundings, taking in the spectacular views.
2. Chocolate-tasting and old town visit: tasting artisan chocolate while exploring Geneva from land and water
A trip to Switzerland wouldn't be complete without trying some world-famous Swiss chocolate with your team. In this activity, your employees will get to explore the beautiful old town of Geneva while they try some award-winning artisan chocolate.
You'll visit five chocolateries and patisseries, and one surprise stop! You'll have twelve tastings of different chocolate products overall. This tour inclues crossing the river on a boat, taking part in the most important Genovese tradition 'Breaking the Marmite' (you'll have to find out what this involves once you're there!) and you'll try the chocolate cake of the current Swiss gold-medal chocolatier.
Spending an afternoon together walking and sampling chocolate, and ending the day with a boat ride is a great way to help your team get to know each other better and experience the Sweet-zerland at its finest.
3. Find-the-Code: put your team's problem-solving skills to the test
Scavenger hunts are very popular team-building activities, promoting creative thinking and effective communication while your team discovers a new place.
This Swiss take on Find-the-code is an exciting outdoor escape game-meets-treasure hunt where you try to solve a mystery. It works by downloading an app, paying for the event ticket, and then solving the mystery across the city of your choice.
Get teams to compete against each other to see who can solve the mystery before the timer runs out! Great for encouraging problem-solving skills, your team will have to rely on effective decision-making, leadership, and perseverance to uncover the prize and win!
4. Swiss Ski Safari: the ultimate Swiss offsite experience
Visiting the Swiss Alps as part of a company offsite is a great way to cultivate collaboration and connection: whether that's by skiing, snowboarding, or unplanned snowball fights—it's a guaranteed good time.
You'll be able to choose from a variety of activities, using your guides' specialized mountain knowledge to plan a snow-packed itinerary for your team.
Designed specifically for corporate team-building events, this company recognizes the need to reward workers and engage employees to create happy, productive teams. The personalized programs are designed with these values in mind, aiming to breathe new life into your team with a combination of skiing, hiking, dog-sledding, and nights in Alpine treehouses.
While on the pricier end of the scale, this is a full-on, immersive experience ideal for smaller teams. It's a truly memorable experience, and the stellar reviews indicate the program's ability to build team cohesion and employee satisfaction. Proscht!
5. Ice Sculpting: break the ice and create something together
Some of the most successful team-building activities involve learning a new skill together—everyone starts more or less in the same position and you all discover something new together. Chances are, not many of your teammates will be familiar with ice sculpting, so what better way to stimulate interaction and have some laughs along the way than with an introductory class?
Effective teamwork can produce unique ice sculptures to be really proud of. Your team will need to combine creativity with practicality, demanding efficient leadership skills as your group decides what you want to create—to add some competition you could encourage teams to create their best or most original version of your company logo!
The class is led by an instructor, suitable for all weather, and can be held in Italian, English, French, or German.
6. Fondue cooking class: discover Switzerland's world-famous national dish with your team
Situated near Lake Geneva, the Edelweiss restaurant offers fondue cooking classes in French and English. Switzerland's celebrated fondue is not one to miss if you're visiting the country, and with a proper class, you and your team can enjoy a fully-immersive experience where you'll learn insider secrets for recreating the national dish at home!
Meals together are always a great choice for a corporate team-building event, but actually creating the food together helps to make the experience that much more memorable. Joint cooking classes allow team members to connect in a casual setting, and all your work pays off with some delicious results.
You'll have your fondue as a starter, followed by typical Swiss dishes such as meat fondue bourguignon, roesit, and perch filets. Dessert and drinks are also included. En Guete! Have a good meal!
7. Beatswork: kick your company event off on the right note by starting a percussion band
Making music together is an entertaining, unique team-building activity that encourages your team to really let down their hair and enjoy themselves. Your employees will learn to play different instruments, guided by a professional musician who will transform your team into a giant percussion band.
It doesn't matter if you've never even held a drum before: you'll all be taught the basics of beat and breaks with a variety of warm-up exercises. When you've mastered these, you'll come together for an epic performance, and leave feeling truly exhilarated.
Creative, constructive, and very original, this team-building activity is sure to be a resounding (literally!) success for all involved.
8. Building a dream: a team effort to positively impact the community
Nothing makes people form stronger bonds than working together to help others. Recently, the Benevity Engagement Study found that employees who were actively engaged in giving and volunteering were 57% less likely to leave their jobs— so why not try a team-building activity that really benefits both your team and the wider community?
The Building a Dream activity will have your team build a bike for children in need. However, it's not just about building a bike together: in order for each team to get the tools and materials needed, they'll have to complete a set of team-building challenges.
And that's not all, they also get to present each team's bike to the rest of the group as if it was a commercial for a product. Using critical teamwork and business skills while helping others, makes for a wheely great combo!
9. Laser tag and paintball: test your team's tactical skills in Bern
If you're looking for a more physical activity that adds a dose of healthy competition to your team-building event, this is for you. Laser tag and paintball are two popular team-building activities that will encourage teams to communicate better, and think quickly on the spot.
The rush of adrenaline from this activity will ensure the whole team is engaged, bringing a sense of camaraderie, and team spirit to your workforce. Remember: it's the taking part that counts, right?
10. The Big Picture: get creative and reflect on company values
Every now and again it's important to step back and look at the bigger picture, particularly when looking at a company, its employees, and the way they work and communicate together. The Big Picture offers a way to express this visually—using paints and canvases.
Your team will be divided up into small groups, and each given paints and one canvas. The idea is to build a huge picture made up of all the different canvases. While each will be unique, teams will need to consult each other to make sure their canvases fit together for the final result.
Specifically created for corporate teams, this activity encourages creativity, obviously, but more importantly collaboration, team cohesion, and joint decision-making skills. The result of effective teamwork is an epic visual masterpiece, which many companies choose to install in their offices. It aims to be a reminder of 'the bigger picture', celebrating each person's role in the company's shared vision.
Take your team on life-changing trips with ease
Hopp Schwiiz! Go, Switzerland! In-person events offer the opportunity to meet other colleagues and build meaningful relationships outside of the working space. In fact, in a recent survey, 79% of employees said they were excited to get back to in-person corporate events and Switzerland is certainly a destination to consider.
With 68% of companies actually saying managing travel and accommodation for company events is one of their biggest challenges, you'll need help. This article gave you ideas, but with TravelPerk you can actually make these ideas come to life.
With TravelPerk's group travel booking solution you'll be able to get your team to experience the ultimate team-building event in Switzerland, or anywhere in the world.
Start saving money on business travel for your company today!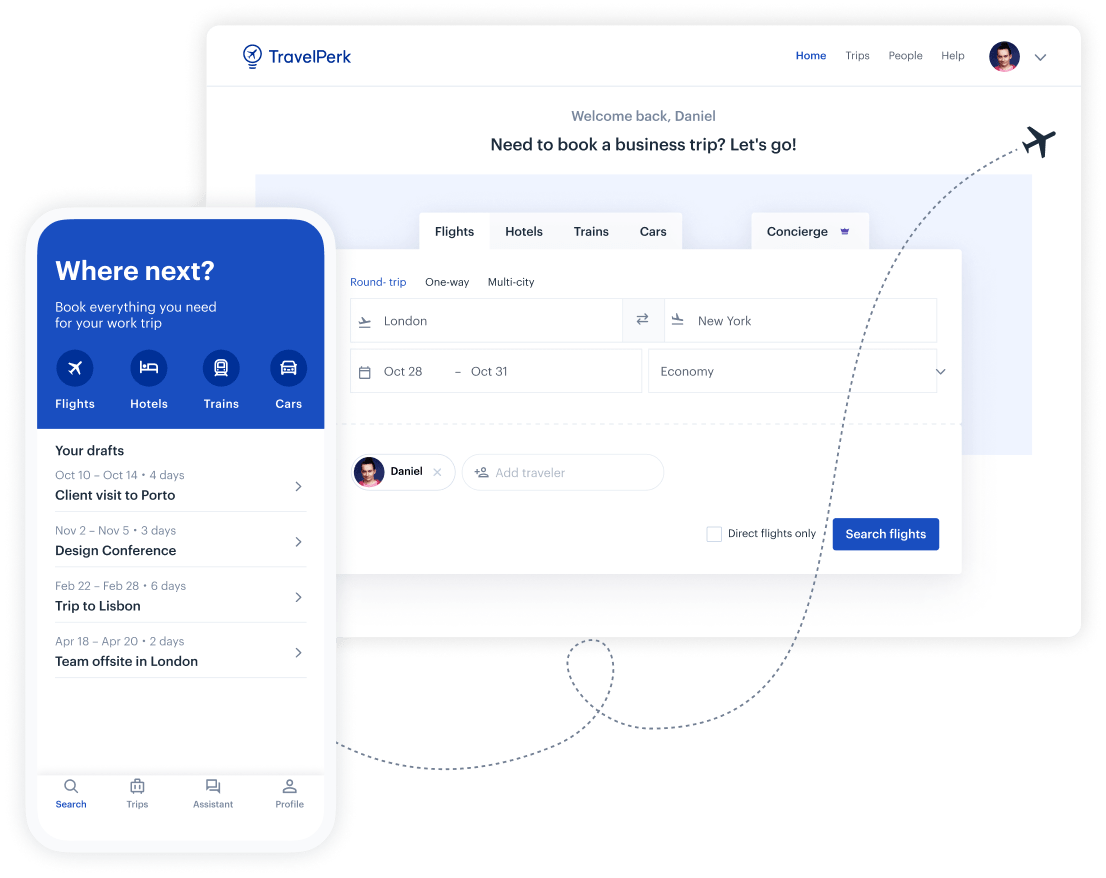 Make business travel simpler. Forever.
See our platform in action. Trusted by thousands of companies worldwide, TravelPerk makes business travel simpler to manage with more flexibility, full control of spending with easy reporting, and options to offset your carbon footprint.

Find hundreds of resources on all things business travel, from tips on traveling more sustainably, to advice on setting up a business travel policy, and managing your expenses. Our latest e-books and blog posts have you covered.

Never miss another update. Stay in touch with us on social for the latest product releases, upcoming events, and articles fresh off the press.