Your boss just called you into their office. "Remember that big meeting in New York I was telling you about last week? Turns out I can't go, so I'd like to send you instead" they say. "You'll do great. You leave on Tuesday."

Congratulations! You're going on your first business trip. You've entered the world of corporate travel, and you can't wait to get on the road. It's your first business trip and you really want to leave a great impression. How do you do that? Check out our definitive list of business travel tips below to really rock it—and get invited back for more!
1. Do your homework
Research your destination if you've never been there before. Or, if you have, check on it to see what the weather will be like, if there are any transport strikes, and any relevant news that may affect you. If you're doing international travel, think about important customs you need to respect at your destination—including etiquette and dress codes. Remember, this is a work trip so it's important to prepare yourself as a professional, not as a tourist.
2. Understand your company's travel policy
If it's your first time traveling for business, you probably didn't even know your company has a travel policy. Well, it does, and you'd do well to know its ins and outs. For example, do you know what you can get reimbursed for and how? Do you need to pay for things with your own credit card, or does your company provide you with one? Are you expected to prepare expense reports or is there someone who does that? Who books your flights and hotels? Who approves your itinerary? What happens if you need something urgently while traveling? All of these questions and more will be answered in the travel policy. When in doubt, ask! Your travel manager or company admin will likely have all the answers.

3. Check travel restrictions at your destination
We don't need to remind you that we're living amid a global pandemic. This has affected travel in a number of ways—one of which is that there are different requirements for travel arrivals in each country. Quarantine, negative PCR tests, antigene tests, vaccine passports, and more, are becoming a part of daily travel. Using a tool like TravelCare will enable you to stay completely updated on all travel restrictions that affect your trip, in real-time. This will help you understand what requirements you need to meet, what documents you'll have to provide, and how to keep yourself and others safe.
4. Make a smart packing list
Pack light. Look at your itinerary for the trip and think about how many conferences, work dinners, lunches with colleagues, and client meetings you might have. Prepare an appropriate outfit for each occasion and think about separating it into packing cubes so you only take out the clothes you need. Buy some travel-sized toiletries to take with you from your favorite brands, and put them in a clear bag that you can easily remove at the security check. This will help you save space in your suitcase and time at the airport. Remember to pencil in some ironing time before you pack—there's nothing less professional than a creased shirt or wrinkly pants!
5. Get your gadgets together
Think about what you'll need to make it easier for you to work and stay connected with friends and family at home. Pack your laptop, phone, all relevant chargers, noise-canceling headphones, iPad or tablet, and universal adapter at least! Remember, you'll need to be working from your hotel room and from the office you're visiting, so being adaptable and ready to work wherever you are will make a huge difference. Not to mention that you'll want to speak with family or friends in your free time, so having your personal devices with you can really help bring you closer to them.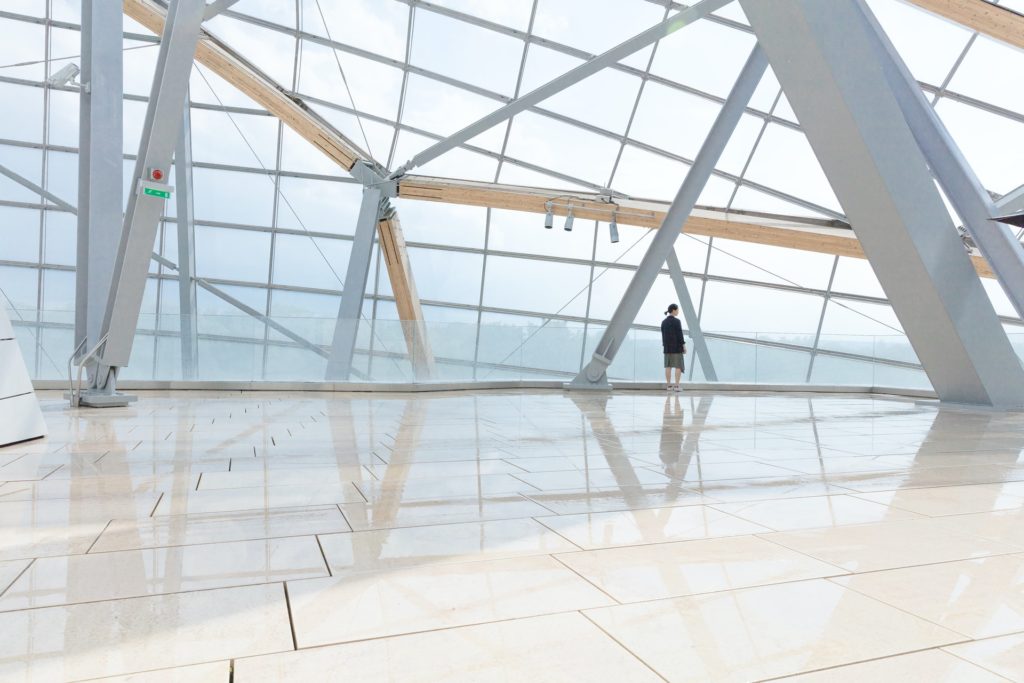 6. Get a good carry on
Having a good rolling carry-on suitcase is really important in securing a smooth business trip. There's nothing more stressful than running through the airport with a heavy duffel bag or a suitcase with no wheels. You'll just set yourself up for a stressful, sweaty disaster. Invest in a nice, small carry-on bag for your cabin luggage that you can use for both business trips and leisure travel. Brands like Samsonite, Picquadro, and Eastpak have some great options for you! We can help you find your next suitcase with our definitive list here.
7. Check in to your flight online
Don't waste valuable airport time standing in queues to get your boarding pass. There's no need for that in the 21st century! Check in to your flight online and save your boarding pass to an app or in your email. Most seasoned business travelers have this process down so they can zoom through the airport and minimize the time they spend in transit. You will inevitably have many long days on a business trip, so don't make the actual trip itself tedious and time-consuming.
8. Don't check your bag
In the spirit of packing light and traveling with cabin luggage only, don't make the rookie mistake of checking your bag. It wastes time on both ends of your trip—from waiting in the queue at the airport to hand it in, to waiting for it to come out on the belt at your destination. Just take it up with you so you can get in and out of both airports in as little time as possible. Time is your friend.
9. Don't fall for jetlag-defying myths
There's no doubt you've heard countless myths about how to beat jetlag. From trying to stay awake on a long-haul flight to taking a sleeping pill on the plane to washing it down with a glass of wine, the advice you'll receive about this knows no bounds. But it's important for you to know that these strategies don't work, and the chances are you'll arrive even groggier than had you not tried to beat jetlag. If you're changing time zones and need to be ready to go as soon as you land, then try something like the Timeshifter app to help you adjust naturally.
10. Schedule in some "you-time"
There's nothing wrong with recognizing the fact that you need a bit of downtime. You're human! You should be able to enjoy every aspect of a business trip, and yes, that does include a bit of time for yourself. Go sightseeing, book yourself a massage, hop down to the shops and get a special someone a gift (and yes, that special someone can be you). If you can, why not thinking about turning this into a business-pleasure combo? Bleisure trips are all the rage these days, so if you're going somewhere you like, make a weekend of it!

Did you find this article useful?
If you did, please follow us on our social media accounts on LinkedIn or Instagram. Please share the article with your friends or colleagues!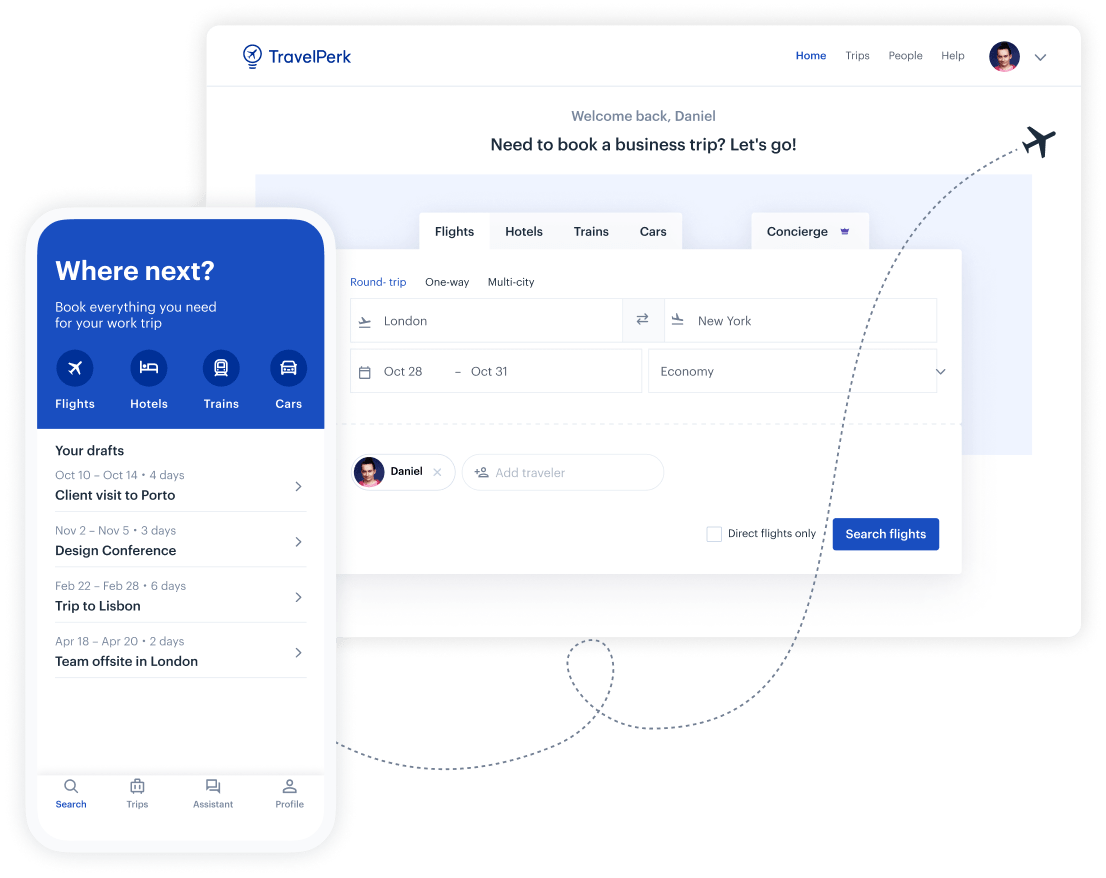 Make business travel simpler. Forever.
See our platform in action. Trusted by thousands of companies worldwide, TravelPerk makes business travel simpler to manage with more flexibility, full control of spending with easy reporting, and options to offset your carbon footprint.

Find hundreds of resources on all things business travel, from tips on traveling more sustainably, to advice on setting up a business travel policy, and managing your expenses. Our latest e-books and blog posts have you covered.

Never miss another update. Stay in touch with us on social for the latest product releases, upcoming events, and articles fresh off the press.