By now, it's common knowledge that COVID-19 has changed the way the world operates. One of the major things being how we work. It's clear that there is a pre-pandemic and a post-pandemic reality as companies have quickly pivoted to adapt in the 'new normal.'
It's time for companies to look to the future and adapt to the new way the work-world functions… It's time to move past the unexpected work-from-home lockdown and rethink the traditional office environment in favor of a system that works for the world today.
How working from home is changing the game
Let's take a look at one of the biggest factors in the remote work versus traditional office debate–productivity.
Work-from-home and remote worker productivity
The growing adaptation to remote work has impacted the way that businesses and employees operate on a daily basis. Not only have businesses worked to restructure the traditional office set-up, employees have also needed to discover new and unconventional ways to accomplish their tasks.
With the transition that has proven successful in various companies, let's take a look at how remote work is affecting productivity.
Potential setbacks for a home-office set-up
With all of the benefits of remote work also come some issues that companies need to keep in mind.
As a study by Slack found, remote team members' sense of belonging can suffer when working outside of the office. The experience of remote workers varies drastically across job roles, seniority, genders, available childcare and other factors. For example, experienced remote-work employees tend to report higher levels of satisfaction and productivity than their peers with less experience.
Working from the office has its benefits too
With all of the technological and convenient influences on the modern workplace, we can't fail to mention some of the pros of the office-first model.
Understanding what employees want
Keeping your employees happy, healthy, and properly prepared is the key to keep your business running smoothly. With all of the changes taking place around the world, it's crucial to equip your workers with what they need in order to improve output and retain your team talent.
The future of work: a hybrid model
Companies are quickly discovering that combining remote work and time at the office is a solution that not only improves company productivity, but the lives of employees at the same time. The hybrid working model will enable employees to move between workspaces based on their needs.
Heading into the future with a hybrid work solution
There's no one-size-fits-all approach for the upcoming years; however, one thing is clear–it's time to work differently and create a modern company culture and work environment that gives workers autonomy, responsibility, and flexibility.
Employees who feel they have an active role in their work environment report a higher level of satisfaction for work-life balance, stress, anxiety, mental health management, productivity, and overall satisfaction. Employers also need a forward-thinking and future-minded way to increase productivity and maintain a positive work environment.
Looking for innovative and creative solutions that address the concerns of both employees and employers is essential to establish a strong foundation in this next era of the modern-day work reality.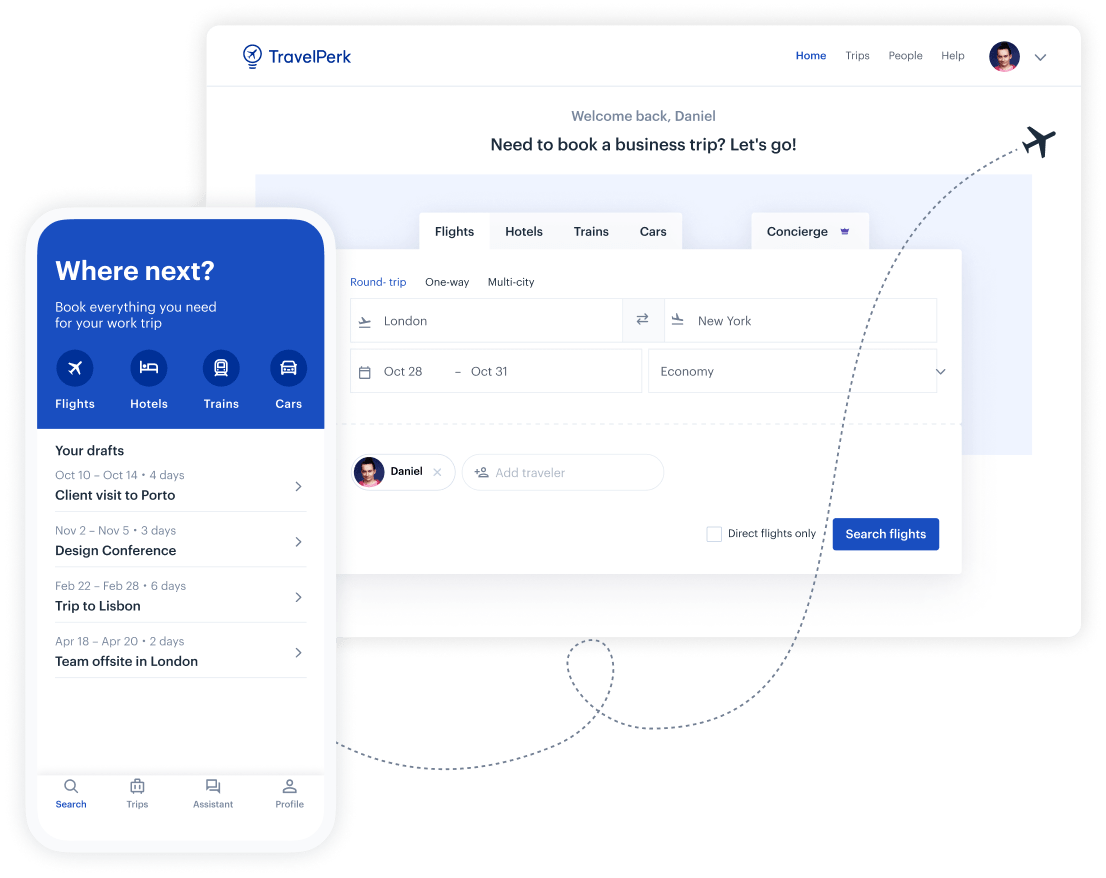 Make business travel simpler. Forever.
See our platform in action. Trusted by thousands of companies worldwide, TravelPerk makes business travel simpler to manage with more flexibility, full control of spending with easy reporting, and options to offset your carbon footprint.

Find hundreds of resources on all things business travel, from tips on traveling more sustainably, to advice on setting up a business travel policy, and managing your expenses. Our latest e-books and blog posts have you covered.

Never miss another update. Stay in touch with us on social for the latest product releases, upcoming events, and articles fresh off the press.