In the first of a new series of blog posts, we're going to fill you in on some of our key product releases and market news from the last month. Now, businesses can get money back on individual trips that are canceled, set more realistic budgets with dynamic budgeting, and get the lowdown on the changes to US travel restrictions. And TravelPerk partners can make the most of improved vaccine information and our brand new sandbox.
Updates for businesses
Add FlexiPerk on a per-trip basis
Ever-changing circumstances have made planning trips harder than ever. What if you can't travel? What if your meeting gets rescheduled? What if the travel restrictions change? With so many variables that can affect your trip, no wonder you're doubting whether to book or not. What if you wait until the last minute to book and end up paying over the odds?

Pro and Premium customers in the UK, US, all 27 EU countries, and Switzerland can now add FlexiPerk on a per-trip basis. For a small fee, you can cancel any trip in a click, up to 2 hours before departure, and still get your money back. Start booking with the peace of mind that if your plans change, you won't lose your money.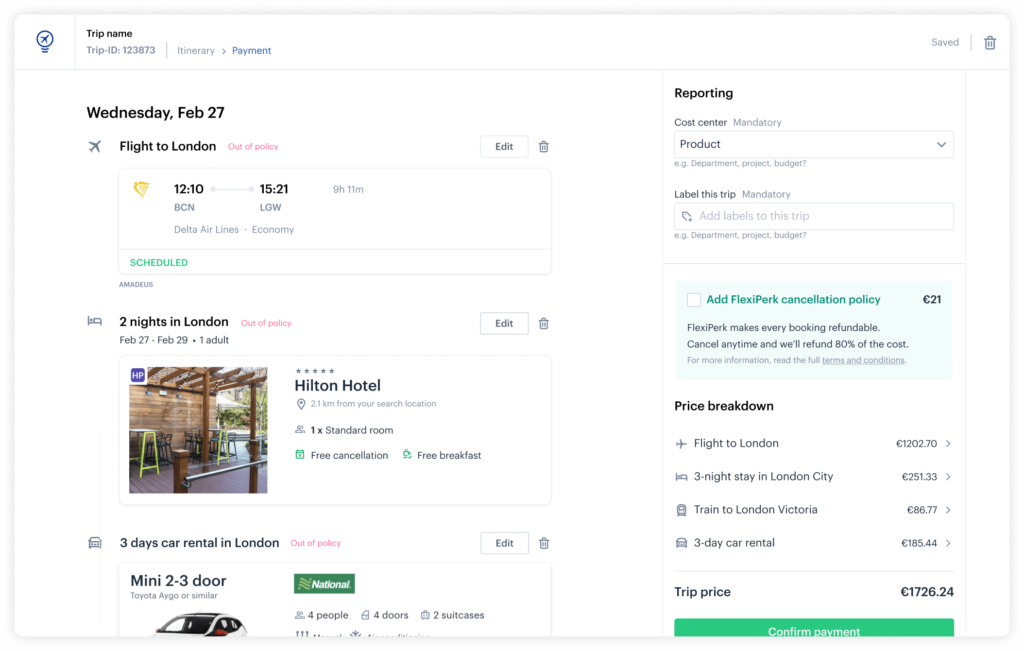 Set dynamic hotel budgets based on median prices
Prices for hotels often fluctuate throughout the year, so setting fixed budgets can sometimes mean what is a bargain on one day is a premium on the next. You can now go to the travel policy page and use our dynamics budgets feature to calculate your hotel budgets based on the median rates available in search results. Find out more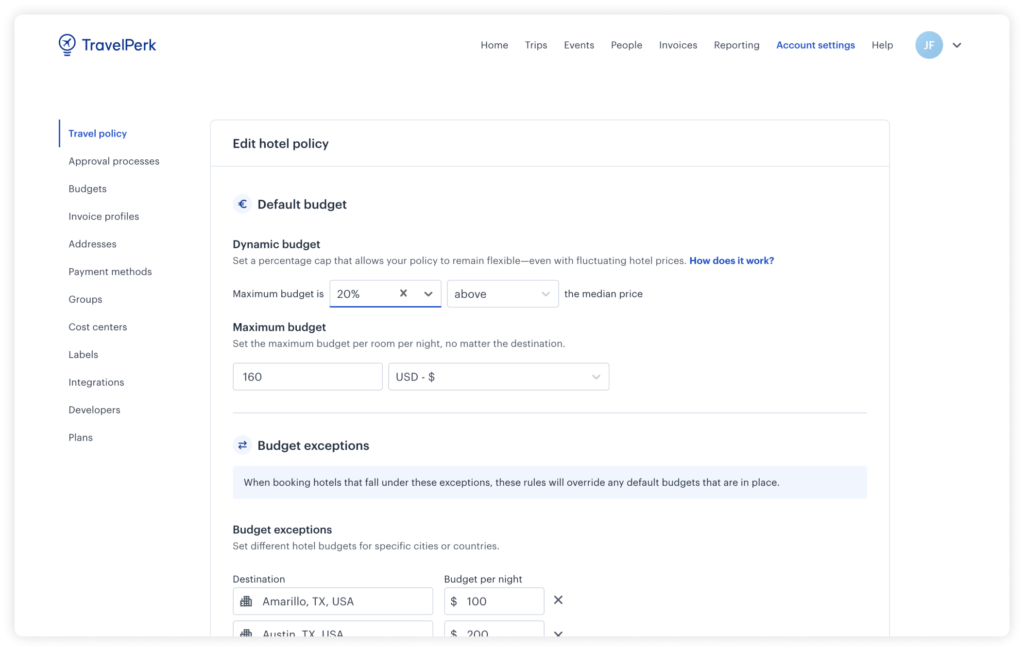 US travel restrictions change - 8th November
On the 8th of November, the US opened up travel to 33 countries. Find out more about the new regulations and what they mean for you by reading our blog post.
Request changes to trips from the Help Center
As part of our drive to get you the help you need, we're making it easier to request changes to your trip. We're now showing the most relevant trip in the Help Center within the product. From there you can go straight to our manage trip form to request changes or cancelation. If you need to chat with an agent, we'll prequalify your trip, reducing the time you need to chat.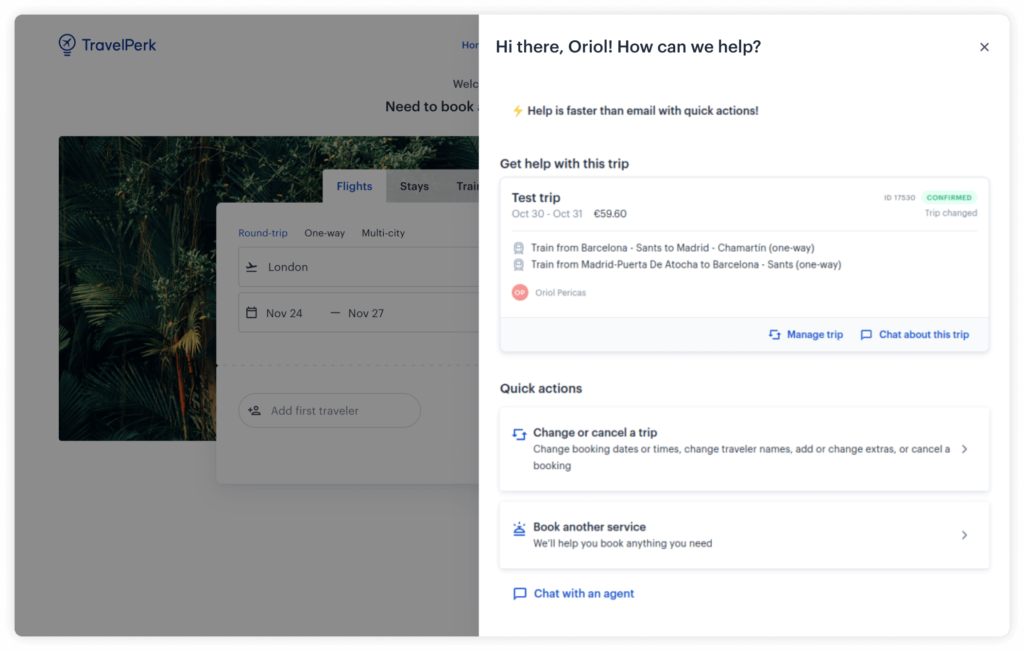 Integration of the month: Yokoy
Effortlessly combine your travel and expenses with Yokoy and get a complete view of your business spending. Connect Yokoy to TravelPerk in a click thanks to our integration. Your travel bookings information will automatically be sent from TravelPerk to Yokoy in real-time.
You will benefit from:
automated, AI based expense matching
advanced spend analytics
automated global accounting with the right conversion, translation and automatic VAT validation and reclaim.

Connect Yokoy & TravelPerk today
Request your preferred train seat
If you book with trains with SNCF, Italo, Thalys (all new this month) & Deutsche Bahn, you can now request your preferred seat type* (aisle, window, and deck), when this option is offered by those companies. This is another way travelers can have a more enjoyable experience.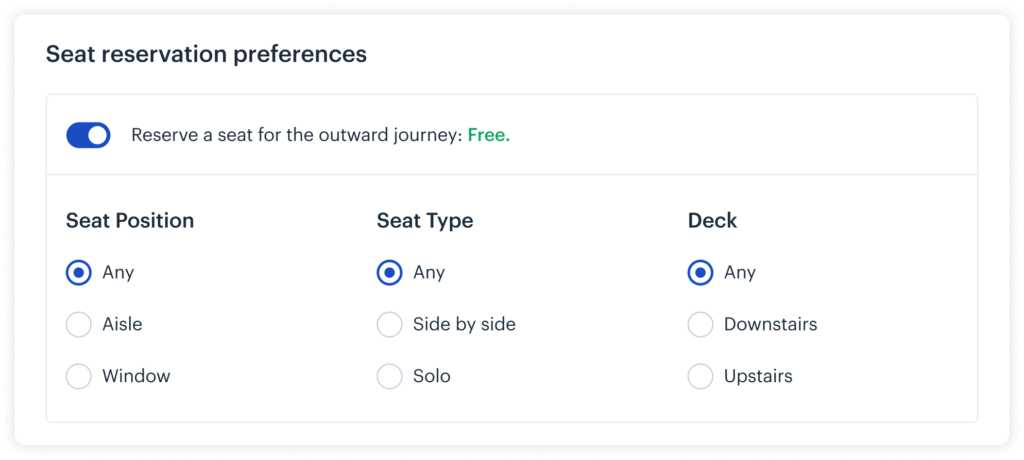 *Please note that seat preferences are not guaranteed.
Do you know the carbon emissions of your travel program?
Get more valuable insights on your carbon emissions in our reporting center. We empower you to identify how to make more sustainable decisions with detailed carbon emissions data for your flight, hotel, car & train bookings.
Updates for TravelPerk partners
Improved vaccine exemption information for TravelSafe partners
TravelSafe, our market-leading travel restrictions API, has just got better.
Now TravelSafe partners will have vaccine travel exemptions flagged as part of the API response, rather than through written text. This will enable them to:
show which borders are open for vaccinated travelers
filter out any restrictions which do not apply to them
downgrade the destination's (high, medium, low) restrictions status when showing information to vaccinated travelers
remove vaccine requirements from view if travelers are exempt
In initial tests with one of our partners in the UK, there has been a 4950% increase in UK origin-routes now flagged as 'low restrictions' for vaccinated travelers. This will really help travelers feel more confident booking again, thus increasing booking conversion for our TravelSafe partners.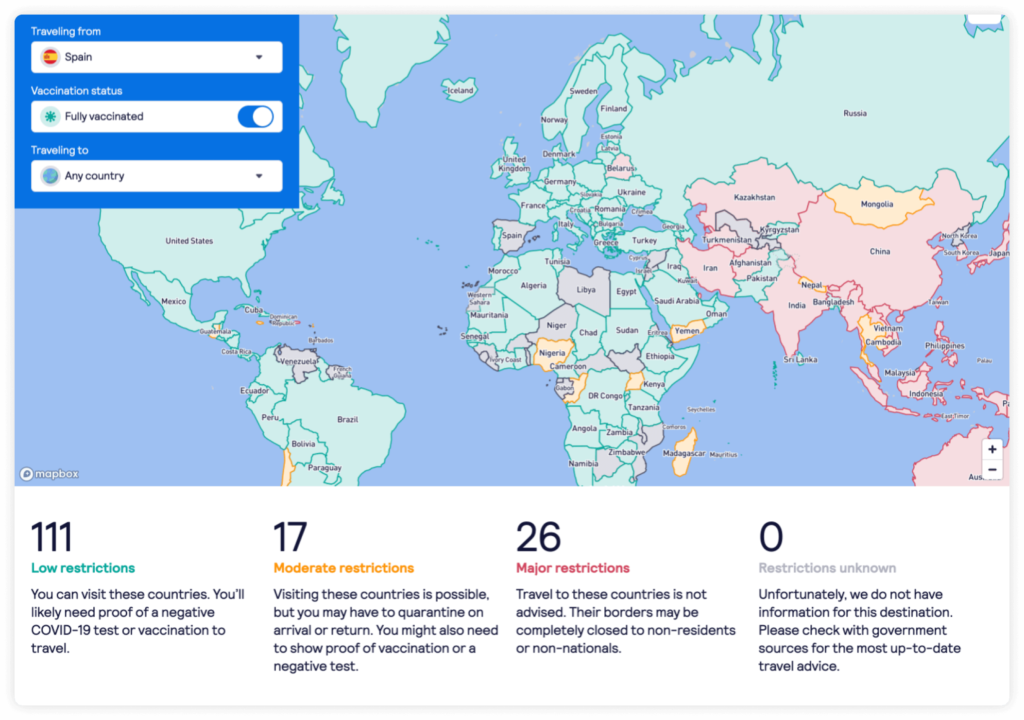 New Sandbox testing environment
If you are building your own integration with TravelPerk, now you can test it in our new Sandbox with production-like capabilities. This way you can:
interact with TravelPerk as customers do
complete test bookings, generate invoices, etc
test upgrades to any plan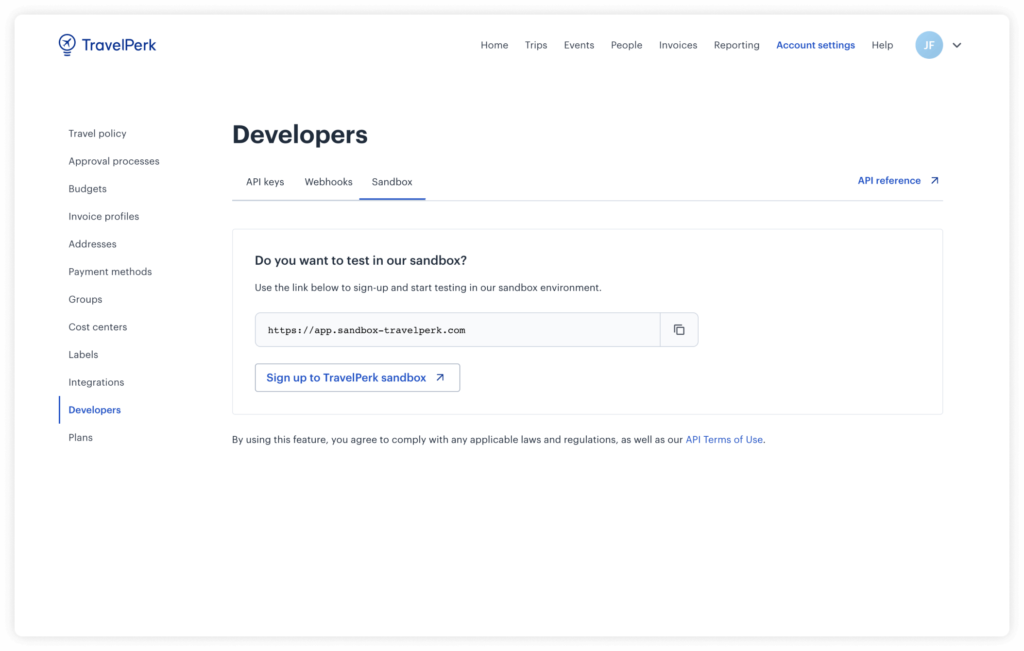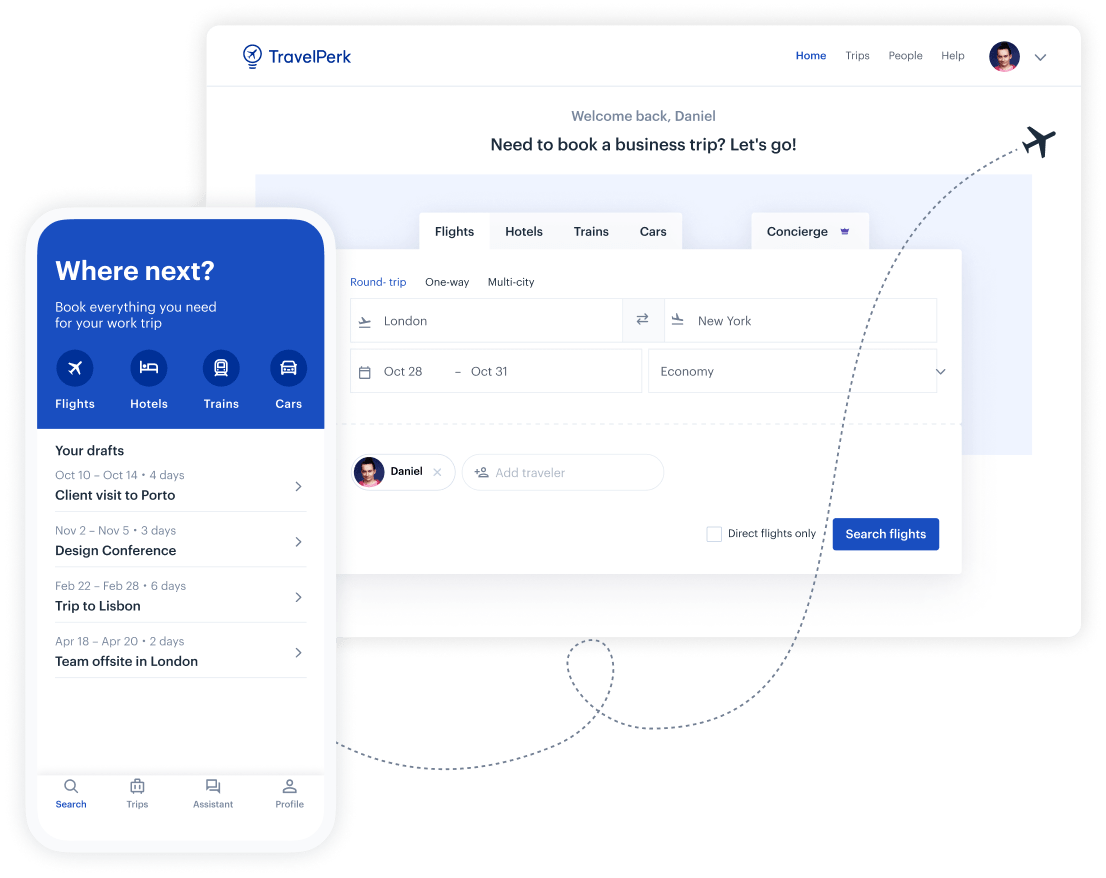 Make business travel simpler. Forever.
See our platform in action. Trusted by thousands of companies worldwide, TravelPerk makes business travel simpler to manage with more flexibility, full control of spending with easy reporting, and options to offset your carbon footprint.

Find hundreds of resources on all things business travel, from tips on traveling more sustainably, to advice on setting up a business travel policy, and managing your expenses. Our latest e-books and blog posts have you covered.

Never miss another update. Stay in touch with us on social for the latest product releases, upcoming events, and articles fresh off the press.