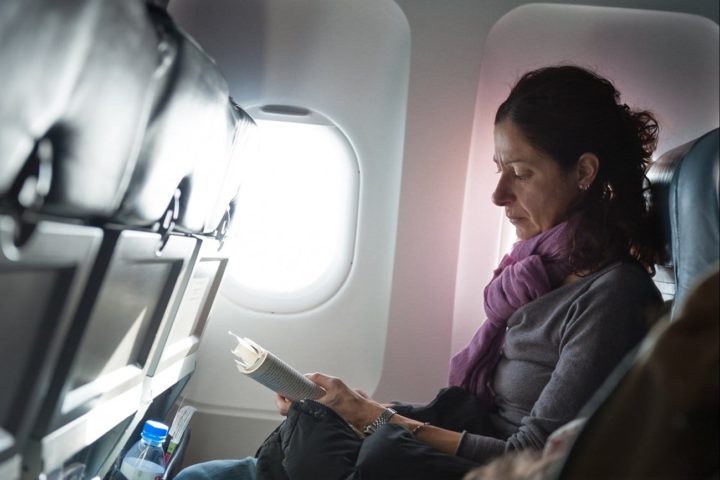 Flights in 2017 were, on average, 35% longer than they were in 2002. That's an extra 290km! And a whole lot more hours to kill. Long-haul flights are normally just endured and definitely not enjoyed, especially when the destination is for business not Bora Bora. But what if you used your next long haul flight to get your life organized for the new year?

Just think: for a whole 8-10 hours, you won't be called into a meeting, you won't run into someone you've been meaning to connect with, or asked to complete a presentation at the last minute. That means these are golden hours for getting your life in order, especially if you're returning from an indulgent holiday season and want to declutter and destress for 2018.

Here's our rundown of long haul flight hacks that will help you make the most of your travel time, so you can step off the plane with a clear head.
1. Self-evaluate and set goals
A long-haul flight is the perfect chance to look back on the year and do some personal evaluation. Bullet journaling might seem old-hat, but it's one of the best ways to jot your thoughts down and get your goals in order for 2018, while also giving you some no-screen time on your flight.

This isn't a "Dear Diary" kind of journal, it's a rapid logging system that lets you take a good look at your achievements and areas to improve at a glance – starting with a simple four-part grid. Write in shorthand and you can even color code for importance! In one corner, start by noting down briefly what you think went well for you, personally or professionally. Then in the next box, note what didn't. Include any failures or things you would have liked to go differently. Then, use these to jot down key goals for the year ahead in the lower part of the grid. Finally, complete your goals grid by writing down key methods for achieving these goals, ready to be put into action. Self-evaluation is key to success, whether it's in your job, exercise regime, or life in general. And this simple bullet journaling exercise will mean you touch down with your priorities straight for the year ahead. The sky's the limit!
2. Beat the jet lag
Jet lag is usually an inevitable aftermath to long-haul flights. But you can use your flight time to your advantage and start adjusting your body clock. Prep for landing by changing the time on your watch and phone to your destination's time zone before taking off. This small adjustment will also help shift your mindset as you check progress throughout the flight.

Then, time your in-flight napping to your new time zone, and try to stay awake until at least early evening. That way you can start to acclimatize in order to maximize your productivity on arrival. Snagging some sleeping aids or melatonin tablets at the airport can help with this. Catching some Z's is an invaluable use of your time in the air – in particular if you're about to get back to the January work rush, so make the most of it!
3. Catch up on key reading
Remember that book that's really relevant to your industry? The one you got for Christmas last year but still haven't got around to reading? Well, now's your time. Reading has been found to reduce stress, develop empathy, reduce depression, and enhance decision making skills. Your long-haul flight gives you time to sit back and read without distraction.

Take this time to hone your expertise in your business area, see the world from new perspectives, learn new things, and relax your brain by immersing yourself in a great book. If you're afraid you'd be tempted toward distraction, consider leaving your laptop in your checked bag.

If you're not one for reading, podcasts could be your answer to a more productive 2018. David Allen's Getting Things Done Podcast helps develop time management skills, The Productivityist Podcast teaches you to be more efficient with your time, or Eric Fisher's Beyond the To-Do List interviews successful individuals who share their best practices for staying organized.
4. Work Offline
If you do have to work in-flight, you'll need apps that work reliably both online and offline. Ensuring your work is saved in offline mode using apps like GSuite or Microsoft Office will mean you can get going on that all-important proposal or presentation while you fly. You won't be distracted or pulled away from your work, so you can get into a productive workflow that means you're on top of your tasks when you get to your destination.
5. Declutter and charge your devices
Charge up your devices during the flight, so you can arrive with full battery after listening to your podcast or working on your presentation in-flight. Investing in a portable charging unit such as the iHome SuperCharge external battery means you can charge your phone on the move or go one step further with the Poweradd Pilot Pro2 for charging your laptop or notebook. Pro tip: check that your portable charging solution is permitted on your flight, as many aren't allowed in hand-luggage. Some airlines now even offer USB ports or charging stations, so make sure you've got the right adapter for your international flight. That way you can arrive all charged up and ready to go.

Your long haul flight provides the perfect opportunity to clear out your devices too. There's nothing worse than finding your phone's storage is full just as you land and want to take photos. Start by deleting apps you don't use, then delete files within apps like podcasts you've listened to or messages you no longer need, and close inactive conversations on social apps like Whatsapp. Apps like Magic Phone Cleaner can help you identify easy ways to save space too. Your phone will work faster, your battery will last longer, and you'll free up space for all your experiences in 2018!
6. Meditate!
Meditation is a magic tool. After polling industry leaders, NYT best-selling author Tim Ferriss reported out of those who responded nearly 90% of top performers are committed to a mindfulness practice. It's shown to improve your concentration and focus, boost your immune system, and even slow the process of aging! But who has time to sit still for twenty minutes everyday when you're always on the go? Well, now's your chance. Guided meditation apps like Headspace and Calm can help you to switch off and get in touch with your inner calm. Why not try one out on your flight? You'll be ready for any task that comes at you upon arrival.

Take that daunting 8 hour block and use it for some solid me-time. De-clutter your life, de-stress your brain, and get yourself organized in just one flight using these simple and straightforward long haul life hacks. You'll step off the plane with less worry and ready to take on 2018.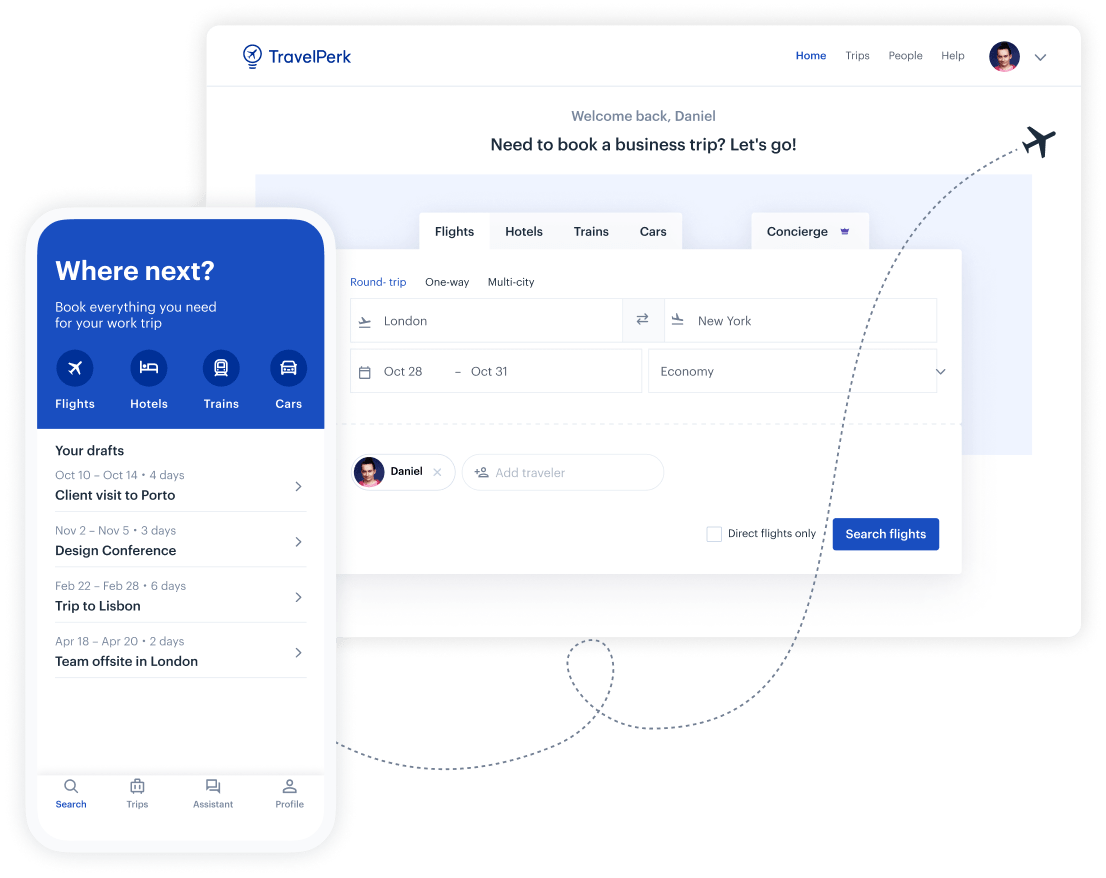 Make business travel simpler. Forever.
See our platform in action. Trusted by thousands of companies worldwide, TravelPerk makes business travel simpler to manage with more flexibility, full control of spending with easy reporting, and options to offset your carbon footprint.

Find hundreds of resources on all things business travel, from tips on traveling more sustainably, to advice on setting up a business travel policy, and managing your expenses. Our latest e-books and blog posts have you covered.

Never miss another update. Stay in touch with us on social for the latest product releases, upcoming events, and articles fresh off the press.