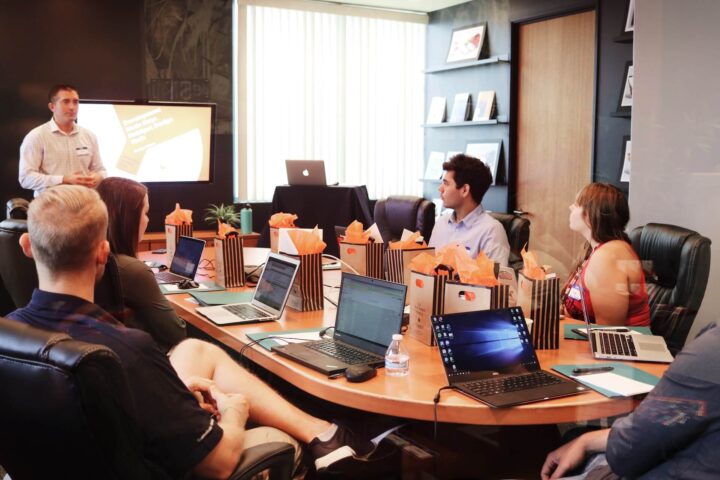 When you're in charge of leading the next company check-in, client introduction call or follow-up meeting, just figuring out how to open a meeting can be stressful! To get your next meeting set up for success, there are two things you need to do:
prepare before the meeting
prepare for the beginning of the meeting
Rather than "winging it" at your next meeting, follow these tried-and-true steps for a successful meeting opening.
Before the meeting
Did you know that 60% of workers do more prep for in-person meetings than virtual ones? Although common, this is a mistake! No matter the type of meeting, preparation is the key to success. Follow these tips to begin your meeting effectively.
Define the objectives
As the meeting facilitator, you need to understand the who, what, and why.
Why is the meeting happening?
Who really needs to be there (and what is their role in the meeting)?
What are the main goals or objectives to achieve during the meeting?
Defining these clearly will help get your meeting off to a great start and give you a clear roadmap to follow for an effective meeting, from start to finish.
Share an agenda
For a successful meeting, get everyone on the same page—literally!—before the meeting starts. Share an agenda with the meeting participants, ideally at least a week in advance.
An agenda gives a clear purpose and clear objectives to your meeting so that you can keep meetings productive. Rather than having to explain everything in person, you can simply give a quick recap and dive in.
Undecided as to whether a meeting should be online or face-to-face?
How to open a meeting
First impressions matter with business meetings as well as introductions. If you've done your prep work, starting your meeting successfully should be simple.
Get your meeting off to a great start by outlining clear objectives, adhering to the meeting time, and finding ways to empower everyone to contribute.
Start on time
As the meeting facilitator, value everyone's time and get started promptly. Of course, it's inevitable that some people may be late, but simply acknowledge a short buffer zone and then proceed with your planned agenda. After all, no one likes sitting around making small talk for ten minutes while waiting for a meeting to get underway.
You might consider saying something like,
"Hi everyone, welcome! We'll give a minute or two for everyone to arrive and then dive in."
Welcome participants and make sure everyone is ready
This is especially important for virtual meetings. Take a minute to ensure everyone's microphones and audio is working (and cameras, if needed) to prevent interruptions later.
This is a great thing to do while you're waiting for everyone to arrive. You might say something like,
"Can everyone hear me okay? I've just shared my screen as well, let me know if you can't see it."
"Since this is going to be a brainstorming meeting, let's make sure everyone can hear everyone before we start. Can everyone go around and quickly say your name for a quick sound check?"
If any team members' camera or audio isn't working, this gives them time to remedy it before getting too far into the meeting. During this time, you should also keep an eye on the "waiting room" or "lobby" of your video conference and be sure to admit any participants who get stuck in there.
Review the objectives and agenda
Once you've welcomed everyone, you should take a minute to review the meeting objectives and action plan. By doing so, you communicate to your participants that you value their time and perspectives (by keeping the meeting focused). During this time, you should also review any ground rules to keep the meeting on track.
You might say something like,
"Let's go ahead and get started. As a reminder, our goals for this meeting are to discuss the three software options we have and come to a final decision about which to move forward with."
A few tips to do this effectively:
Consider writing the meeting agenda on a whiteboard or somewhere visible to help people stay on track during the meeting.
If it's a longer meeting (30+ minutes), consider breaking down different agenda items and list the allotted times of each so everyone knows approximately how long to spend on each action item.
During team meetings, refer back to the agenda if the conversation is going off-topic to avoid letting open discussion periods become a waste of time.
Define roles so everyone knows what's expected
In some meetings, it can be helpful to define roles, such as decision-makers and note-takers so each team member knows what's expected of them and how to contribute. This can be informal, and it can be done at the start of the meeting or in advance.
You might say something like,
"As we work through these action items today, Joe is going to take minutes for us and share them later, and Sarah is going to present the different options we're choosing between."
Many people are afraid of coming across as bossy, but a great discussion is aided by someone taking the lead, guiding the conversation, and keeping everyone on track.
Plan a good way to dive in
Finally, dive into your agenda items. You should plan this transition in advance so you're not stuck in the moment trying to energize the room.
If you've developed a good agenda, you may want to simply jump into the first action item. Other ideas:
kick off with a quick icebreaker (great for team building)
start with a roundtable where each person shares an update or idea
begin with a brainstorming session
Whatever it is, be sure it adds value by making progress on your objectives. In addition, ensure that your transition is both brief and suited for the formality and purpose of the meeting. You don't want to play a lighthearted icebreaker at an important stakeholder meeting!
Interested in applying these tips in different situations?
Key takeaways:
To recap, here's the five steps to a great meeting opening:
Welcome everyone and make sure everyone can see/hear everyone else.
Start the meeting on time.
Review the agenda and objectives. Keep the purpose of the meeting at the forefront.
Define roles, if needed.
Plan an effective transition to get into your agenda items.
All of the above should take no more than 5-10 minutes, depending on how long your meeting is. Even though the beginning of your meeting should be brief, a well-planned and thoughtful meeting start will set the tone for a successful and productive meeting.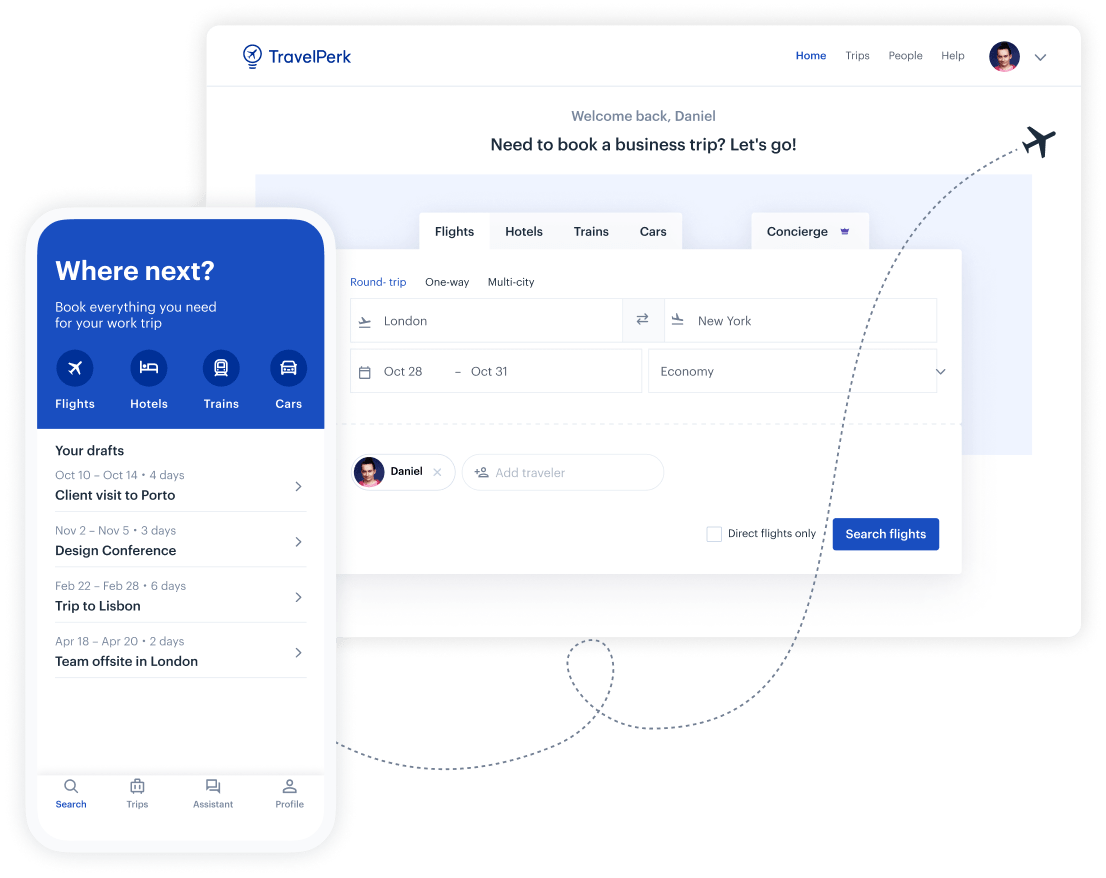 Make business travel simpler. Forever.
See our platform in action. Trusted by thousands of companies worldwide, TravelPerk makes business travel simpler to manage with more flexibility, full control of spending with easy reporting, and options to offset your carbon footprint.

Find hundreds of resources on all things business travel, from tips on traveling more sustainably, to advice on setting up a business travel policy, and managing your expenses. Our latest e-books and blog posts have you covered.

Never miss another update. Stay in touch with us on social for the latest product releases, upcoming events, and articles fresh off the press.