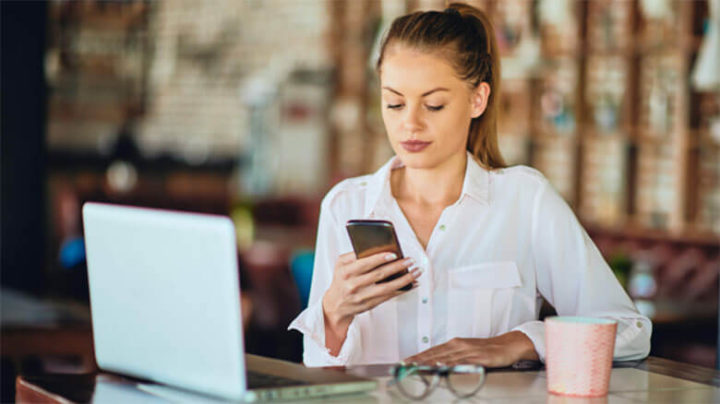 Too often, business travelers spend a whole lot of time finding the right flight, only to choose their hotel in a hurry. Once the flight is secured, it's easy to put off booking accommodations.

Or maybe you've got plenty of time to book a hotel, but you just don't want it to take all day.

Booking hotels for business trips isn't complicated, but there's more to it than meets the eye if you really want to optimize your trip. This post gives you pointers and tips to make it simple and quick.
1. Understand the priorities of the trip
At NOAH London this month, I met a business traveler who's away from home 240 days a year.

When you're away from home that much, where you sleep matters. An airplane is a glorified bus. Hopefully the "bus ride" is just a few hours, and then you're done. You get through it and move on.

But your accommodation can have a huge impact on your trip. Would you rather be close to the event or to the city center and fun places? Do you need a kitchenette to prepare your own raw plant-based meals?

We have a new heat map feature that lets you see dining, party and sightseeing areas as layers on the map while you search hotels.

Whether booking for yourself or someone else, the first step is to understand the unique priorities and preferences for this particular trip. Do this first and you won't waste time looking at options that aren't aligned.

For me, I have to combine business with leisure because I travel so much, so I often enjoy being close to activities that my wife and baby will enjoy when they come along with me.

2. First search among preferred hotels and those with negotiated rates
Searching from a set list of hotels can make the booking process a lot faster. For yourself or another traveler, see if there are any:
Hotels for which the company has negotiated rates
Preferred hotel chains
Favorite hotels in that particular destination
When it comes down to it, you or the traveler might have a very narrow pool to choose from, which ultimately saves time.

When booking with TravelPerk, negotiated rates and preferred hotels can be saved by company or person. That way the options are already narrowed—big time saver.
3. Choose ease of transportation over proximity
Business travelers are pressed for time. Quick transportation to and from the office or event is a must. Too often when booking travel, people focus on the distance from the desired location, rather than the time it takes to commute.

In really busy cities, a walk that is 1.5 kilometers can take longer than a 6-kilometer subway ride.

Not to mention that if you choose a hotel that is farther out from a city center, then you can get more bang for your buck and secure a nicer lodging at a lower price.

Google Maps makes it very easy to search for hotels within a specific radius and check estimated metro, bus, and drive times.
4. Stick to policy from the outset
The quickest way to book a business hotel is to do it right the first time. A comprehensive company travel policy might include a per-trip hotel budget, a per-day hotel budget, or a hotel budget that varies by city.

Whether booking for yourself or another traveler, stay within the company policy to avoid needing additional approval.

The times when it's justifiable to break with policy are when you are traveling during a very popular event that is jacking up hotel prices, or if the city you are staying in is costlier than the company norm. TravelPerk makes the approval process quick and easy, but it's still better to avoid it and stay within company policy whenever possible. Our search function color codes in and out of policy hotels so you can quickly see what is (and isn't covered).
5. Be mindful of group bookings
Group trip coming up? It's worth taking a moment to consider what makes the most sense for the group.
Should everyone be in the same hotel to share transportation to the event?
Should everyone stay in the same house or apartment to encourage team bonding during the trip?
Should some people stay separate, or does it not matter either way?
When business travel is booked by an agent, this is the most common mess-up. Groups can easily get split up when it would have been better for them to stay together. Save everyone the hassle of cancelling or changing bookings, by deciding off the bat whether or not the group needs to stay together.


6. Book alternative accommodations (like Airbnb) the right way
Alternative accommodations such as Airbnb and Homeaway are increasingly popular for business travel. Business travelers with the expectations of consumer travelers is a bigger trend.

You can feel like a local in your new city, get the perfect location, a kitchen to cook in, and anything else that might sway you to book an apartment (or a room in an apartment) instead of a traditional hotel.

Whether it's a house for a group event or a cozy flat for a long solo trip, the use of Airbnb for business is just getting started.

TravelPerk is one of the only platforms that can book Airbnb for you, and our travel assistant will handle the communication to complete the booking.
7. Don't use the star rating system—it's obsolete
3-star, 4-star, who cares? If I'm honest, I'd rather stay in a 3-star hotel with a great business center (one that looks like a cool lounge, not a room with a fax machine), than a 4-star hotel whose concierge and bellhops don't allow me to get to my room as quickly as I would like.

There are more important preferences than star-ratings. One of these is style. Trendy or homey? Another is size, and whether a kitchen is important, and so on. We've revamped the hotel search function inside TravelPerk, allowing you to search by proximity to venue, filters for preferences, color coding according to policy, and more.

Whatever you use to book, make sure to use clear requirements and preferences, not obsolete ratings that give little information about the experience.
8. Pay up front with no need for reimbursement
Forcing travelers to pay for their own trip on site is a huge pain. When business travelers go rogue and book for themselves on consumer travel platforms, this is fairly common. "Pay later" may sound nice when booking a vacation, but when traveling for business it's not as fun.

It's much faster for everyone when the business can pick up the tab right away. That way employees don't have to deal with the reimbursement process. Also, no employee can book outside of policy when the stay is paid for upfront.

With TravelPerk, you can prepay, and as an added bonus, the invoices and travel data are all in one place. The quickest way to book business travel hotels is to be clear on all requirements and use a platform and service that saves you time.
Save money on accommodation for business travel today!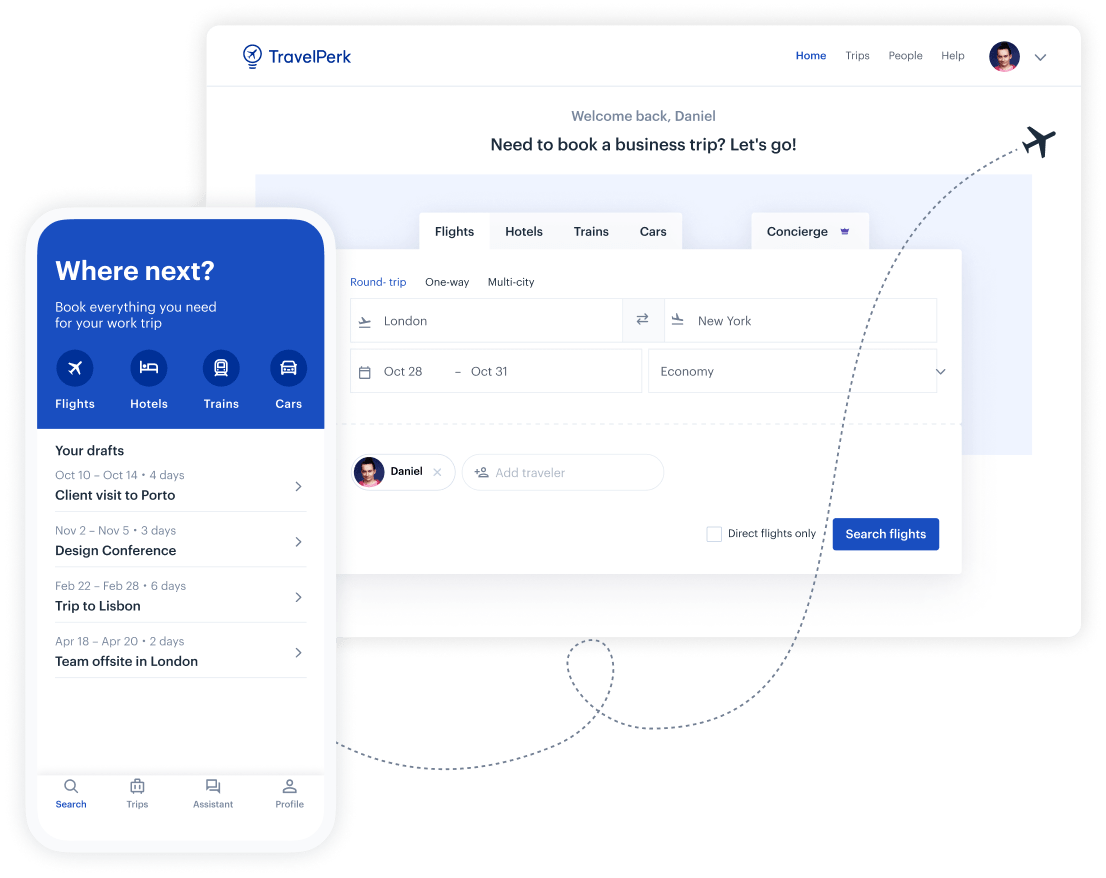 Make business travel simpler. Forever.
See our platform in action. Trusted by thousands of companies worldwide, TravelPerk makes business travel simpler to manage with more flexibility, full control of spending with easy reporting, and options to offset your carbon footprint.

Find hundreds of resources on all things business travel, from tips on traveling more sustainably, to advice on setting up a business travel policy, and managing your expenses. Our latest e-books and blog posts have you covered.

Never miss another update. Stay in touch with us on social for the latest product releases, upcoming events, and articles fresh off the press.