No matter what your work style personality may be - whether you're a high sweatpants radius kind of person or the "I want to look my best even for a Zoom call" individual - packing for business travel can be a heinous task. You've usually only got a carry-on and yet you need to prepare outfits for every occasion - it just doesn't add up!
But packing for a business trip doesn't have to be your Everest. Once you figure out the formula, it can actually be quite easy. The secret lies in carefully looking at the details of your work trip - how many meetings you have, if there's a team or client dinner, when you'll have downtime etc. - and then matching an outfit per key activity.
So, let's dive right in and take a gander at each "look" you'll need on your trip.
Look 1: Business attire & dressing to impress
If you've got a client meeting, for example, or an important company-wide event, chances are you'll want to look sharp. Nowadays, that doesn't necessarily mean a pencil skirt and a shirt for women or a 3-piece suit and dress shoes for men. You've got more flexibility in what business clothes you can wear, but typically you'll want to pack an outfit you look objectively professional in.
What occasions will you need this outfit for?
Meetings with clients, partners, investors, etc.
Meetings with more senior members of your leadership team
Presentations, keynote speeches, roundtables, panel discussions, etc.
Formal business attire outfit ideas for women:
Good news! You've actually got a lot of options to choose from. Whether that's a pair of pants matched with a white shirt and a cardigan or a dress with black tights and ankle boots, you can probably put together a pretty good formal work outfit from clothes you'd pack anyway.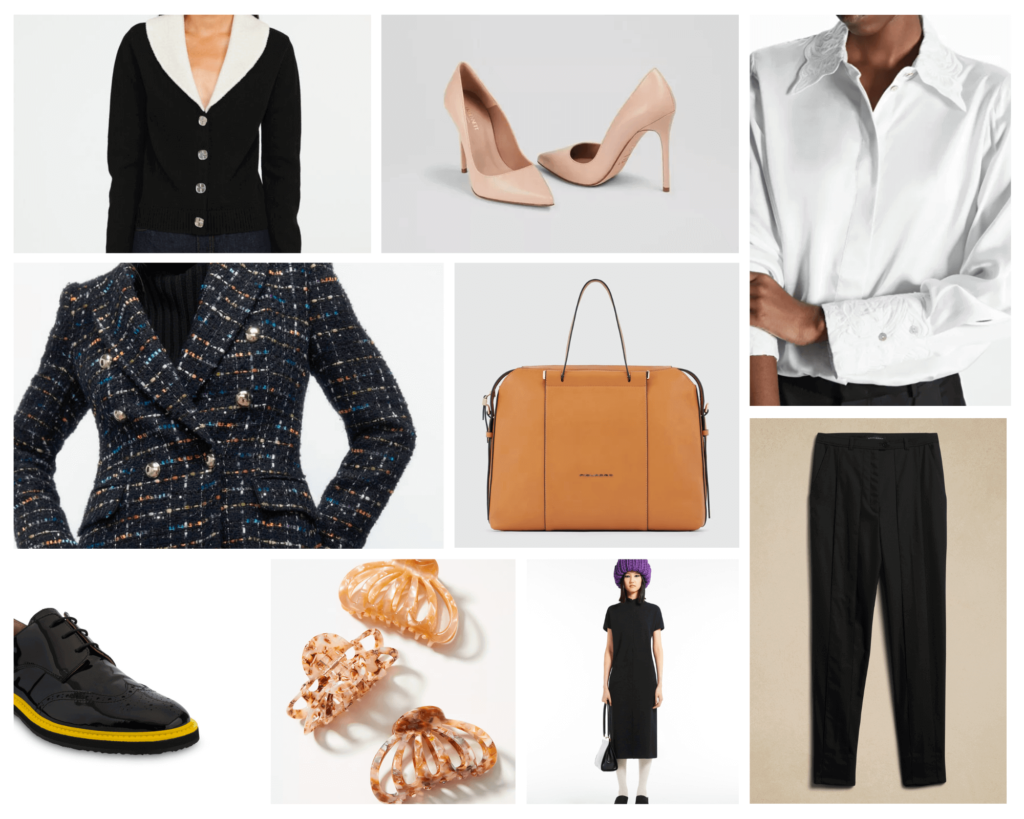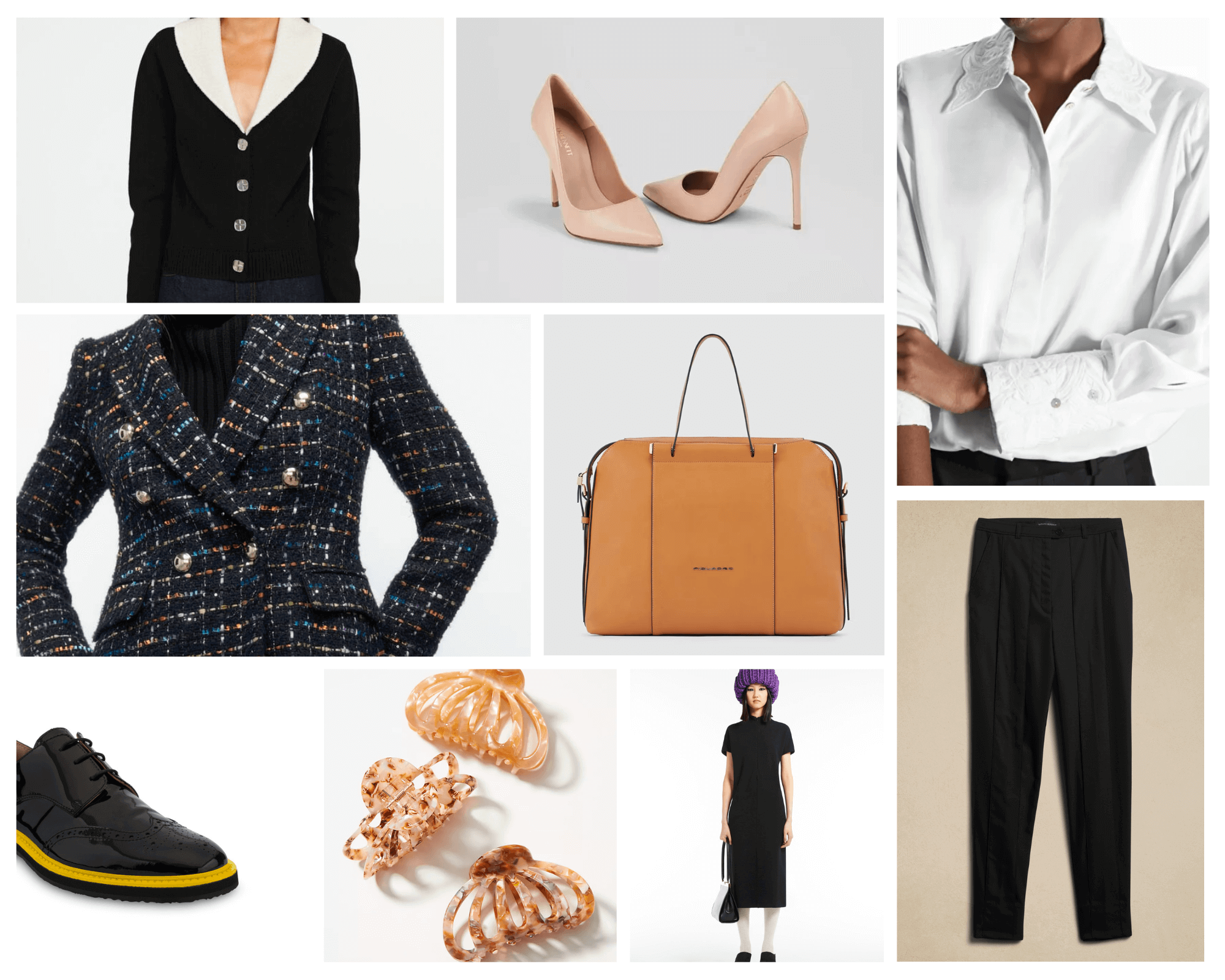 Formal business attire outfit ideas for men:
Workwear options for men don't vary as much as they do for women. Essentially, to be more formal you'd likely need to ditch the chinos and go for elegant pair of pants and a suit jacket of sorts. Wearing a tie would greatly depend on the nature of the trip you're going on, as well as the overall vibe of your company.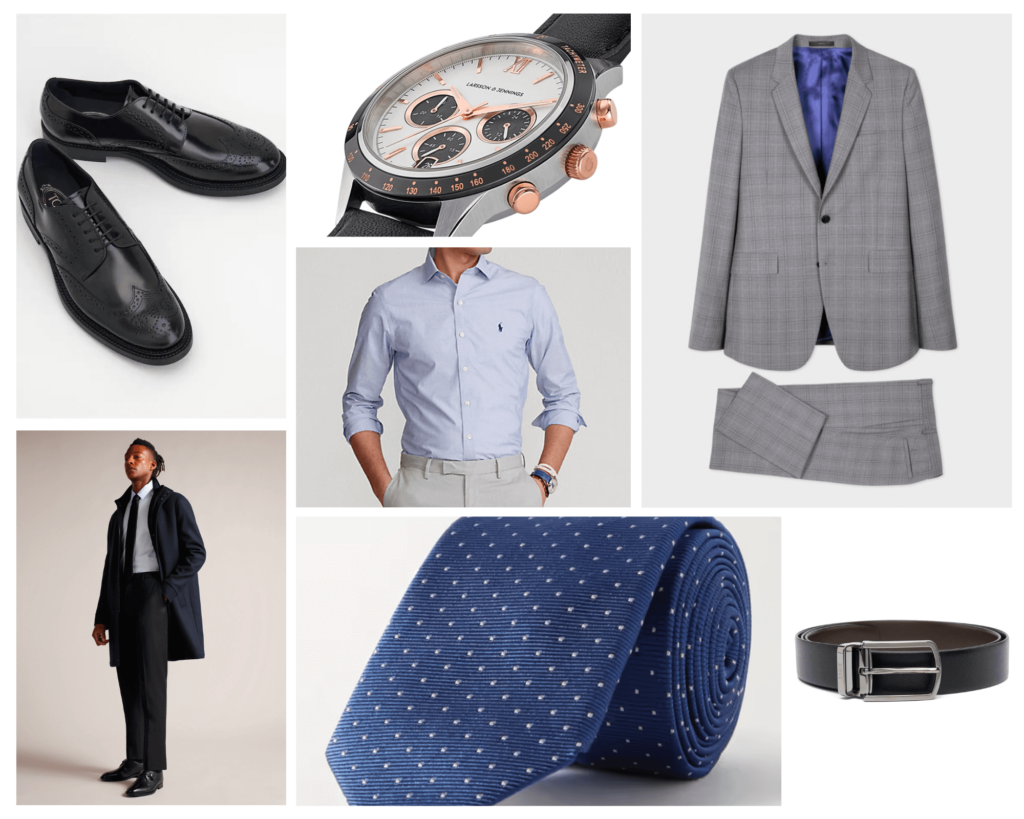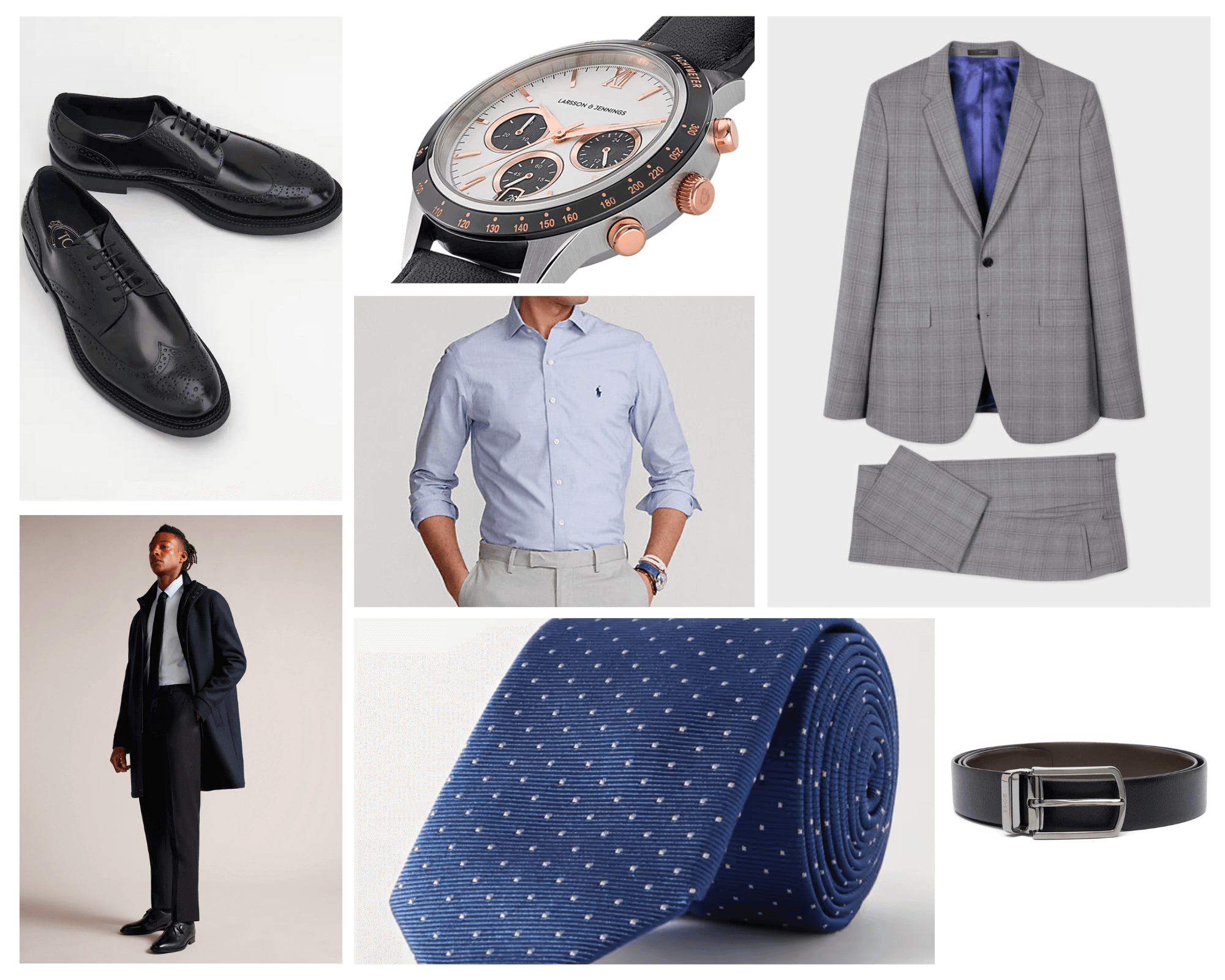 Look 2: Business casual everyday styles
When heading to the office, for example, for a normal day of meetings and async work, rocking a business casual look is the safe way to go. Swap out your suit jacket for a blazer, for example, or your crisply ironed black pants for a pair of khakis. Depending on what your company is like, a pair of nice sneakers (no, not the ones you wore to run your half marathon) can also complement the business casual look very smoothly. Not to mention they'll transition seamlessly to your after-work outfit!
What occasions will you need this outfit for?
A regular day at the office
Team meetings and get-togethers like offsites
Teambuilding activities and workshops
Business casual outfit ideas for women:
A comfortable pair of Capri-cut pants, or a flowy mid-length skirt with a nice top and white sneakers or ballet pumps are all staples of the business casual outfit. Just think about what you've got in your capsule wardrobe and mix and match until you get to something that's a little more formal than what you'd wear to brunch. An oversized blazer, for example, is something you can easily use both for a business meeting and an afternoon of sightseeing in the city you're visiting!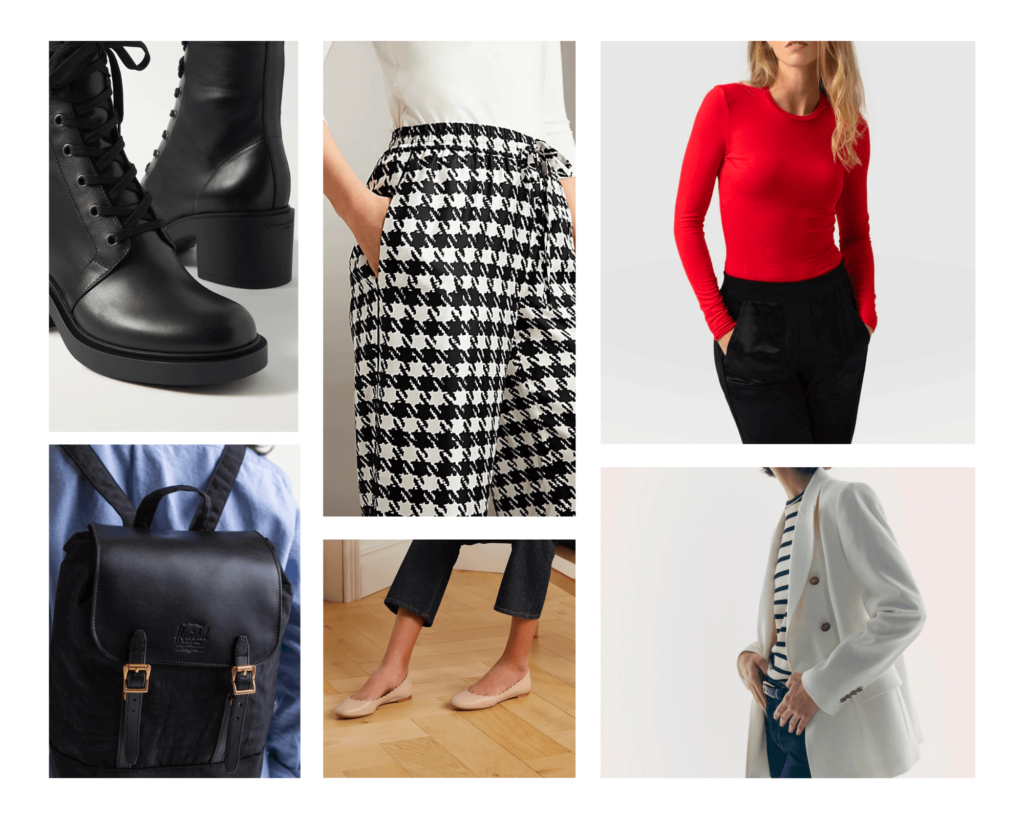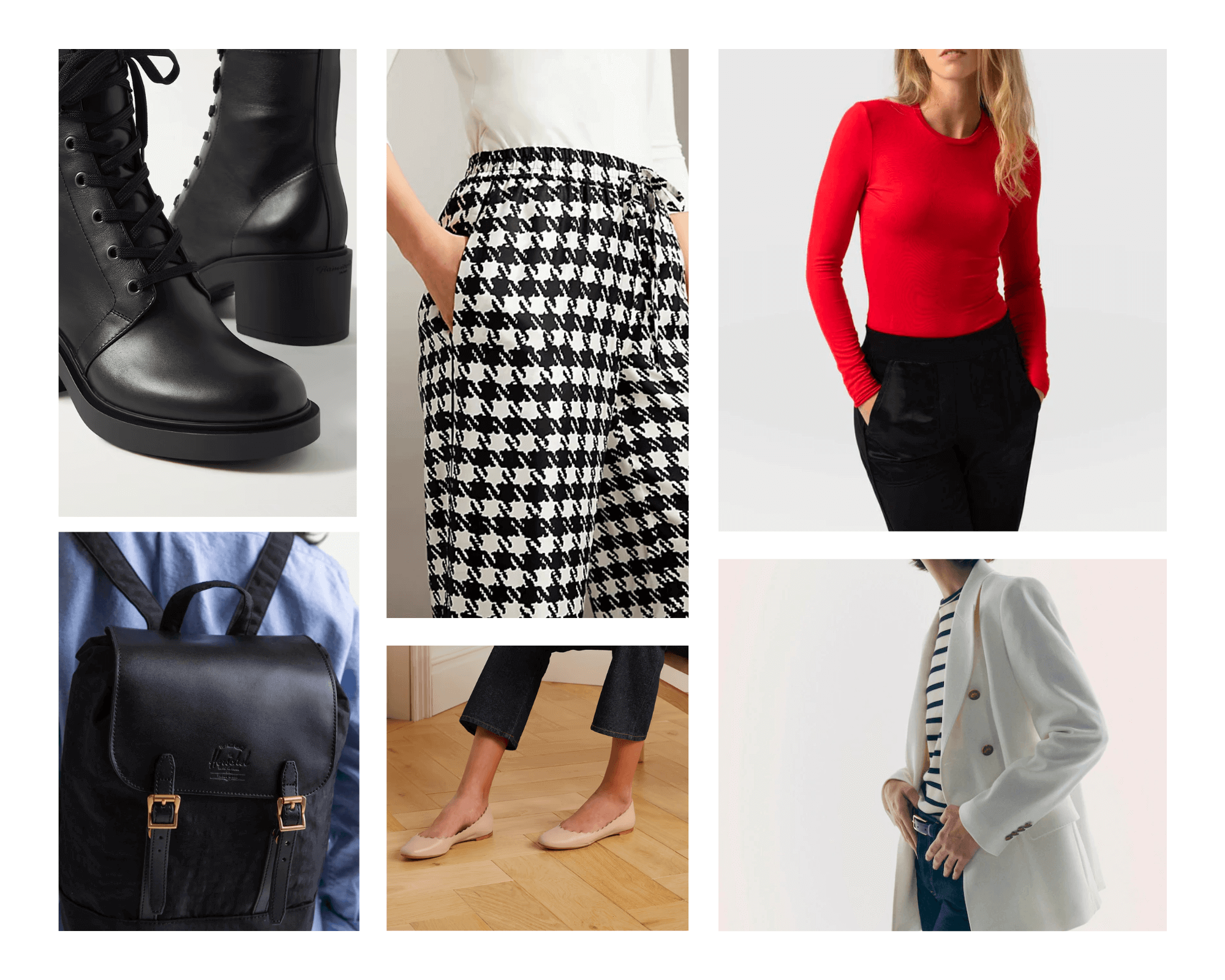 Business casual outfit ideas for men:
A nice pair of chinos, a polo shirt, and some loafers come together nicely for the perfect business casual outfit for men. The great thing about this look is that it's easy to refresh day after day - just swap out one polo for another, or for a more sophisticated look, throw on a button-down shirt! Thinking sustainably is an important staple of business trip packing, so the more combination options you have, the better!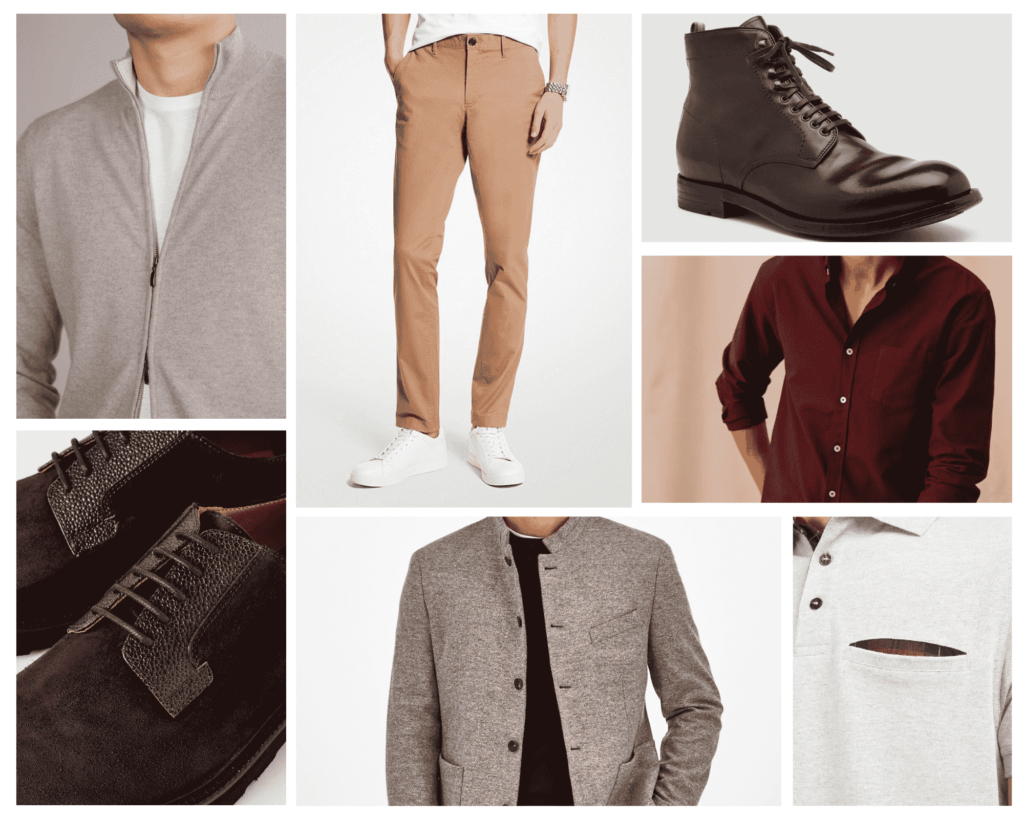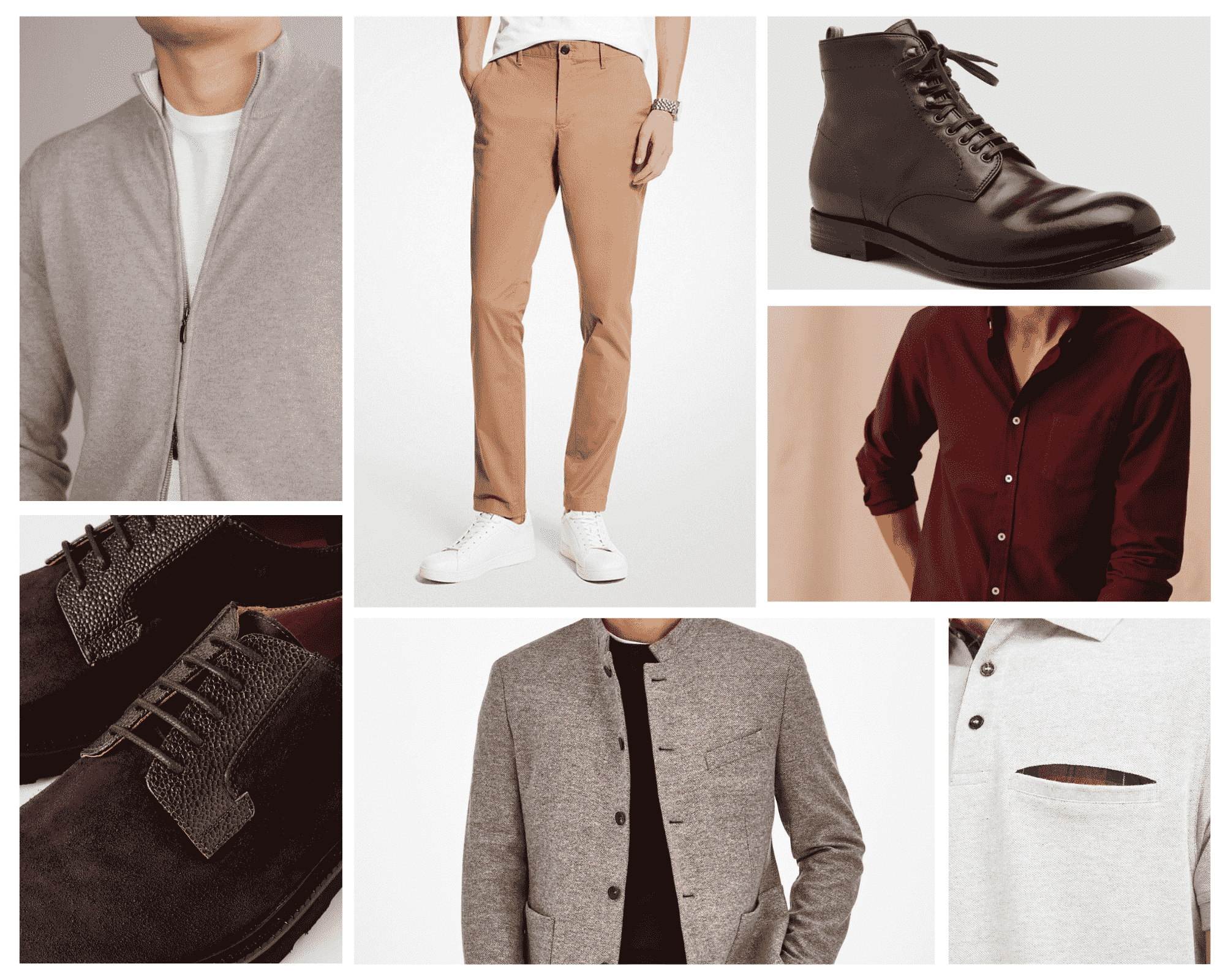 Look 3: After-work dinner or drinks with colleagues
Going for a drink or dinner with your teammates after work is a great way to destress and wind down at the end of a long day. Not to mention the sense of belonging and team spirit you'll feel after breaking bread with colleagues and laughing together over a glass of something or other. And sure, some days you'll probably go to dinner or drinks straight from the office - but if you do get the chance to go back to your hotel, changing your outfit can give you a much-needed boost of energy.
What occasions will you need this outfit for?
After-work dinner or happy hour
Team-building activities offsite
Social activities with work friends
Business casual outfit ideas for women:
This is a great opportunity to flaunt your personal style! Even if you're packing light, feel free to add an accessory or statement piece that makes you feel like... well, you. It's easy to leave behind the details that make you who you are when packing travel outfits, so don't forget the little things! For an after-work dinner or drinks outfit, be a little more casual and true to your personal style. A cute dress, a pair of jeans, even leggings and an oversized jumper would be totally fine for an occasion such as this!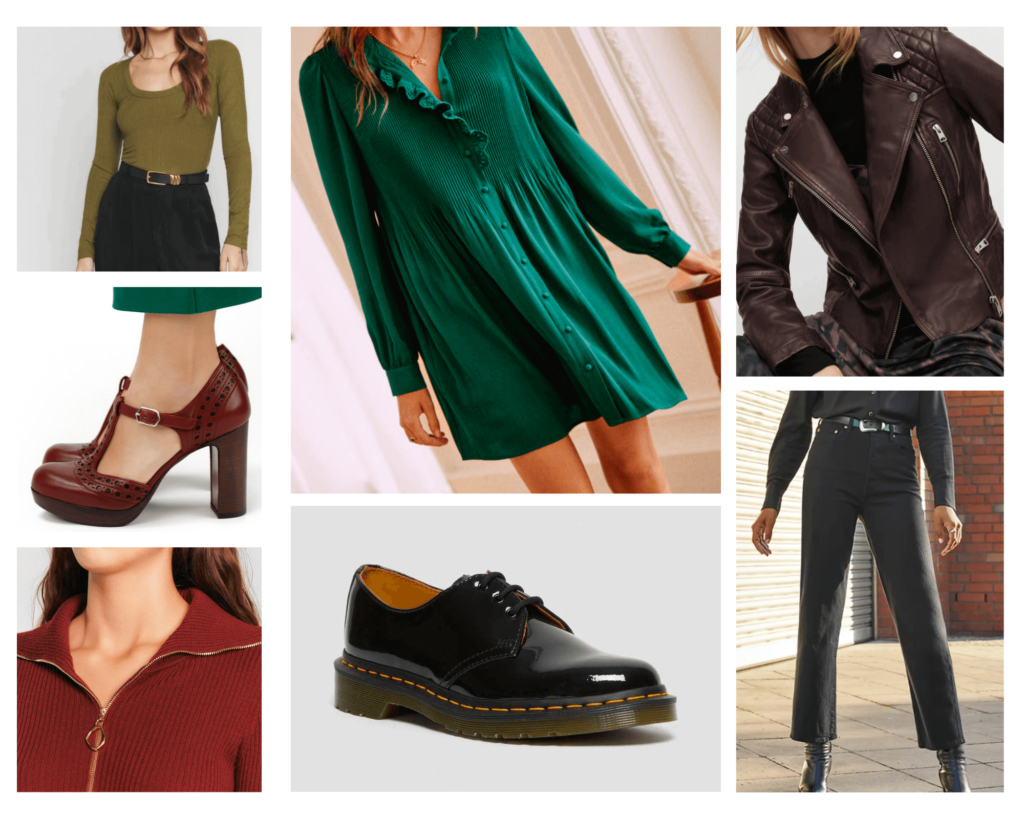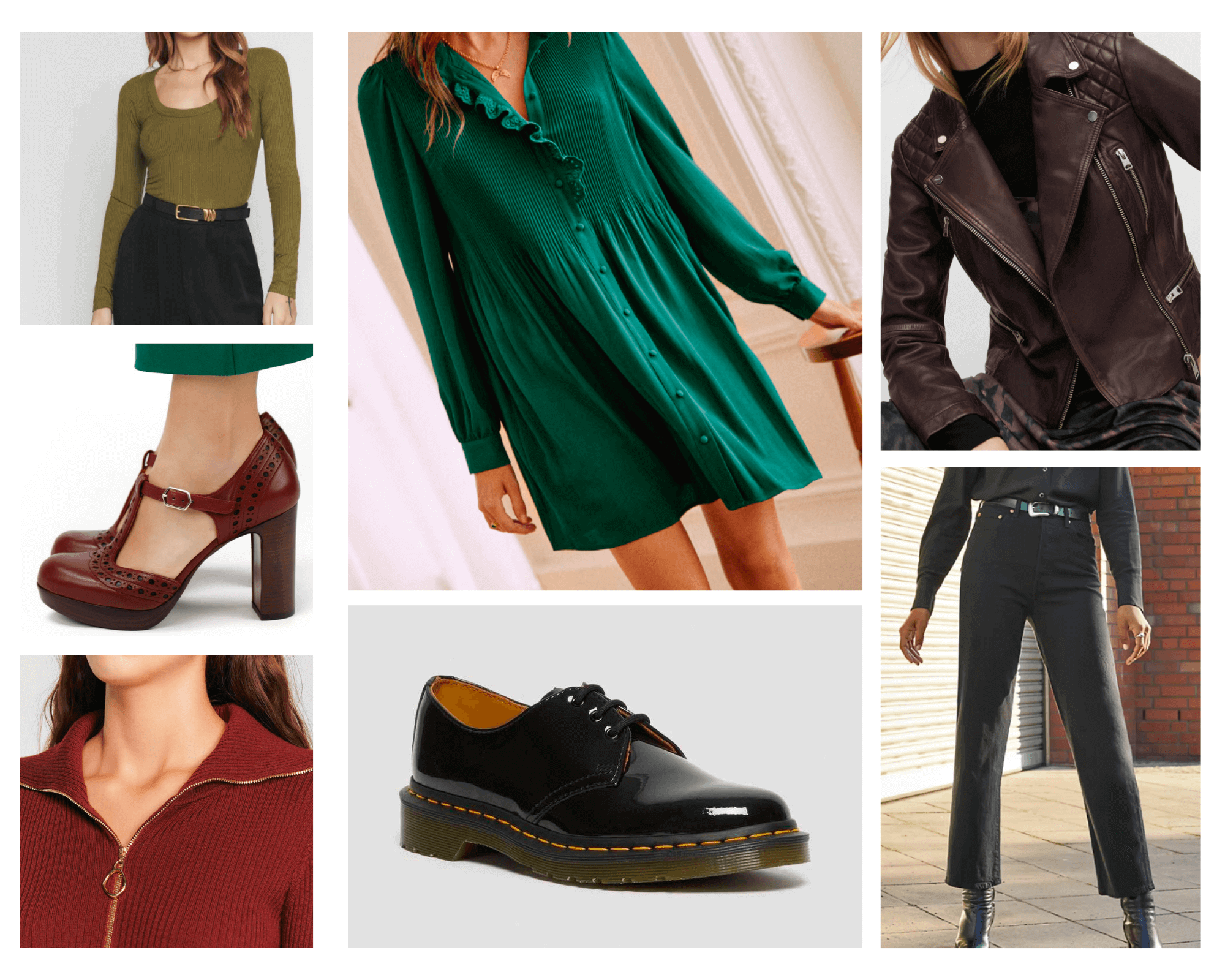 Business casual outfit ideas for men:
Swap out that dress shirt for a t-shirt or a casual polo, and you're good to go! Dark jeans, a pair of chinos, a casual sweater, and some urban sneakers can go a long way toward building your after-work drinks look. Lucky for you, your travel capsule wardrobe can be very malleable and transition easily from business casual to off-duty.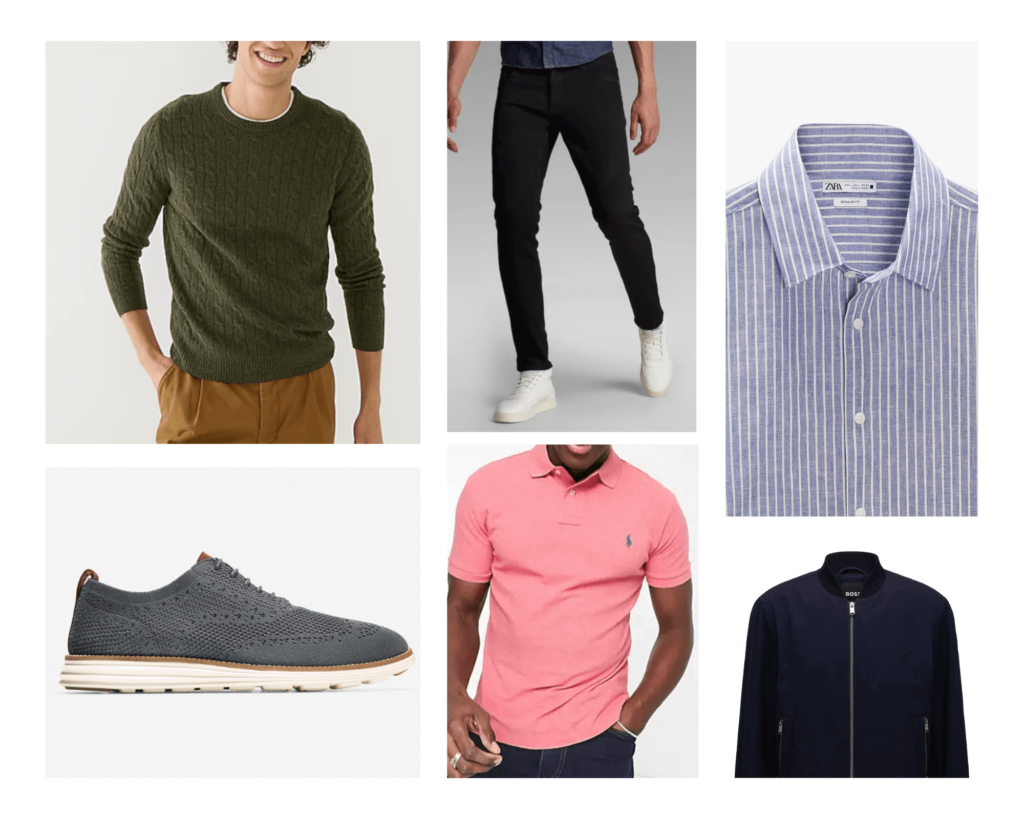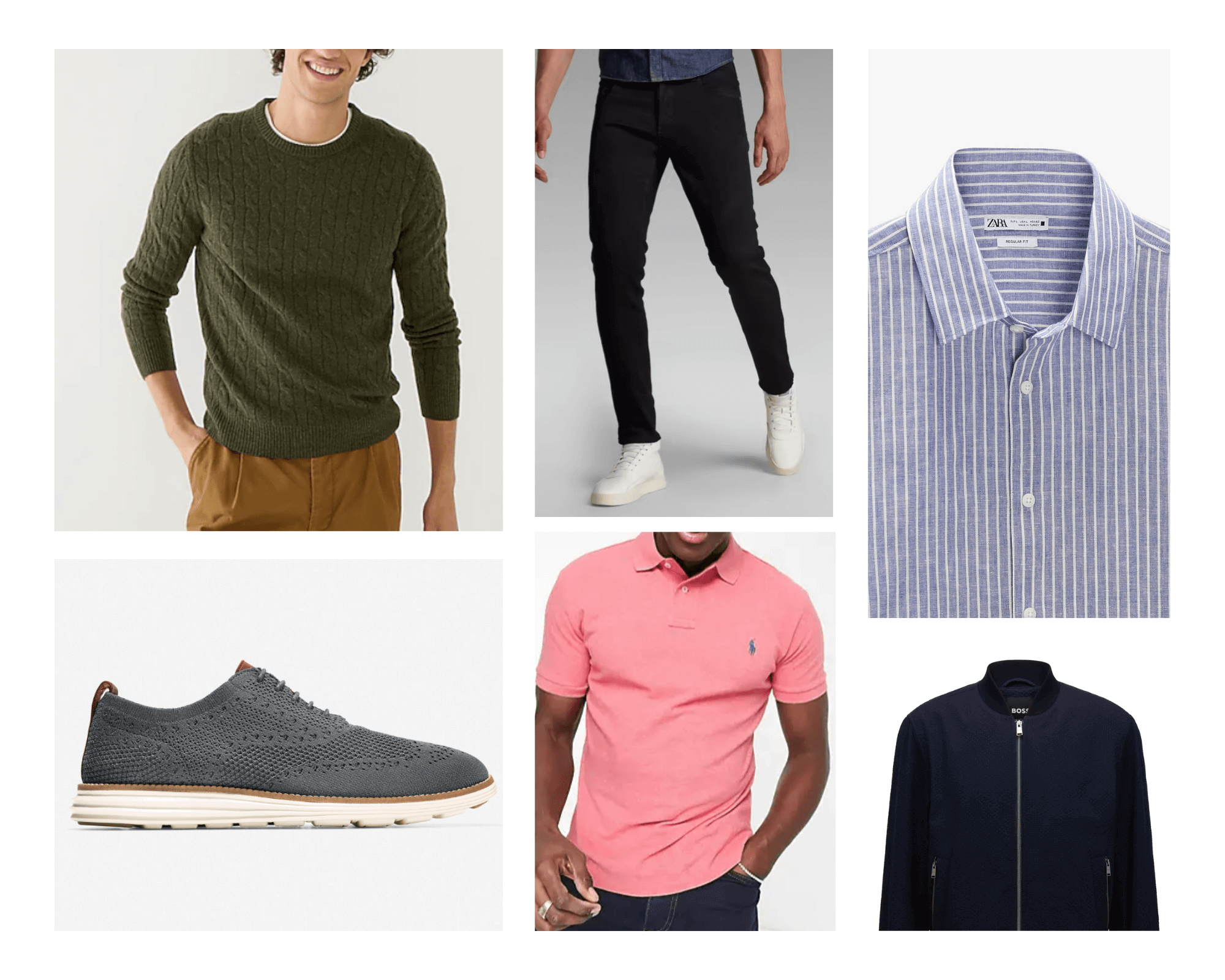 Look 4: Non-trollish travel clothes
We can all probably admit that the clothes we travel in aren't normally anything we're too proud of. Old, comfy sweatpants, the soft t-shirt with that unyielding stain, or the warm jumper with your university logo on it... Sound familiar? Thought so. And while that's a totally respectable outfit for leisure travel, what happens when you need to go straight to a meeting from the airport? You still want to be comfortable when traveling, but also need to look presentable for a meeting as soon as you get to the office. Well, there's a look for that too!
What occasions will you need this outfit for?
Travel by air, rail, or car
Jetting to the office straight from your journey
Travel clothes ideas for women:
Probably the trickiest outfit to get right, you'll want something very comfortable that won't wrinkle and that'll look good no matter how long your trip was. Stretchy or loose-fit pants are a pretty safe bet, along with a fitted blouse or top that isn't too tight and made of a breathable material. A button-down cardigan tends to be quite travel-friendly as well - you can wear it with multiple things and adapt it to different temperatures.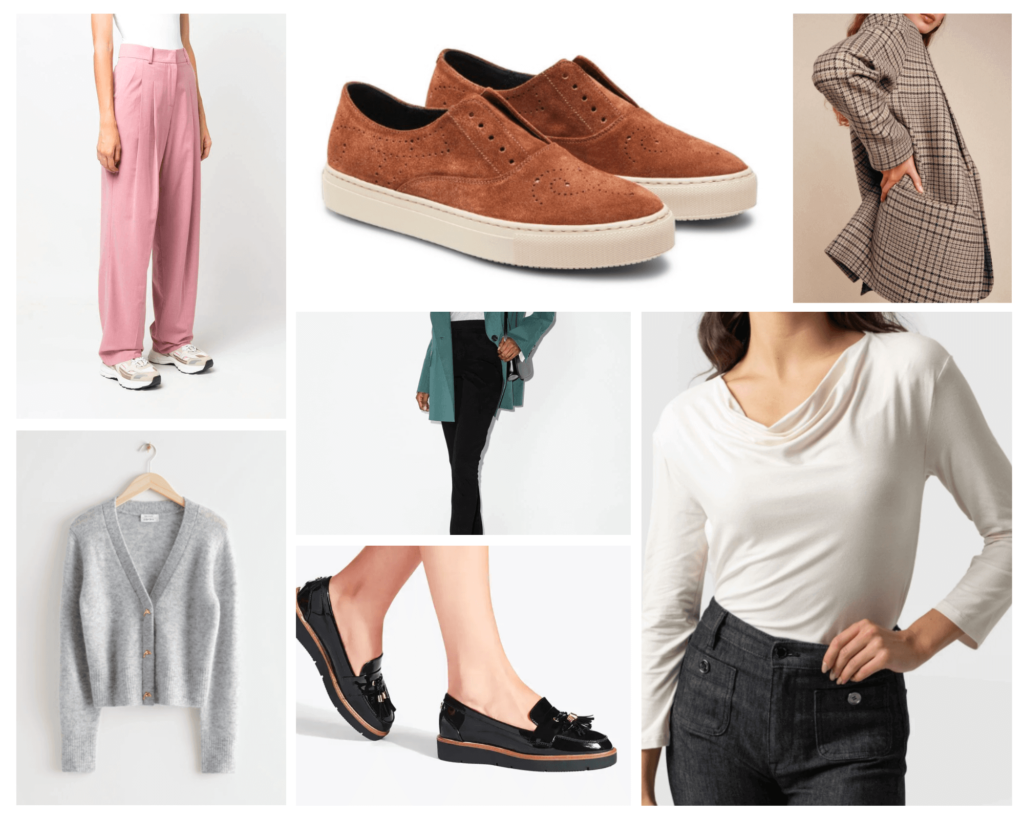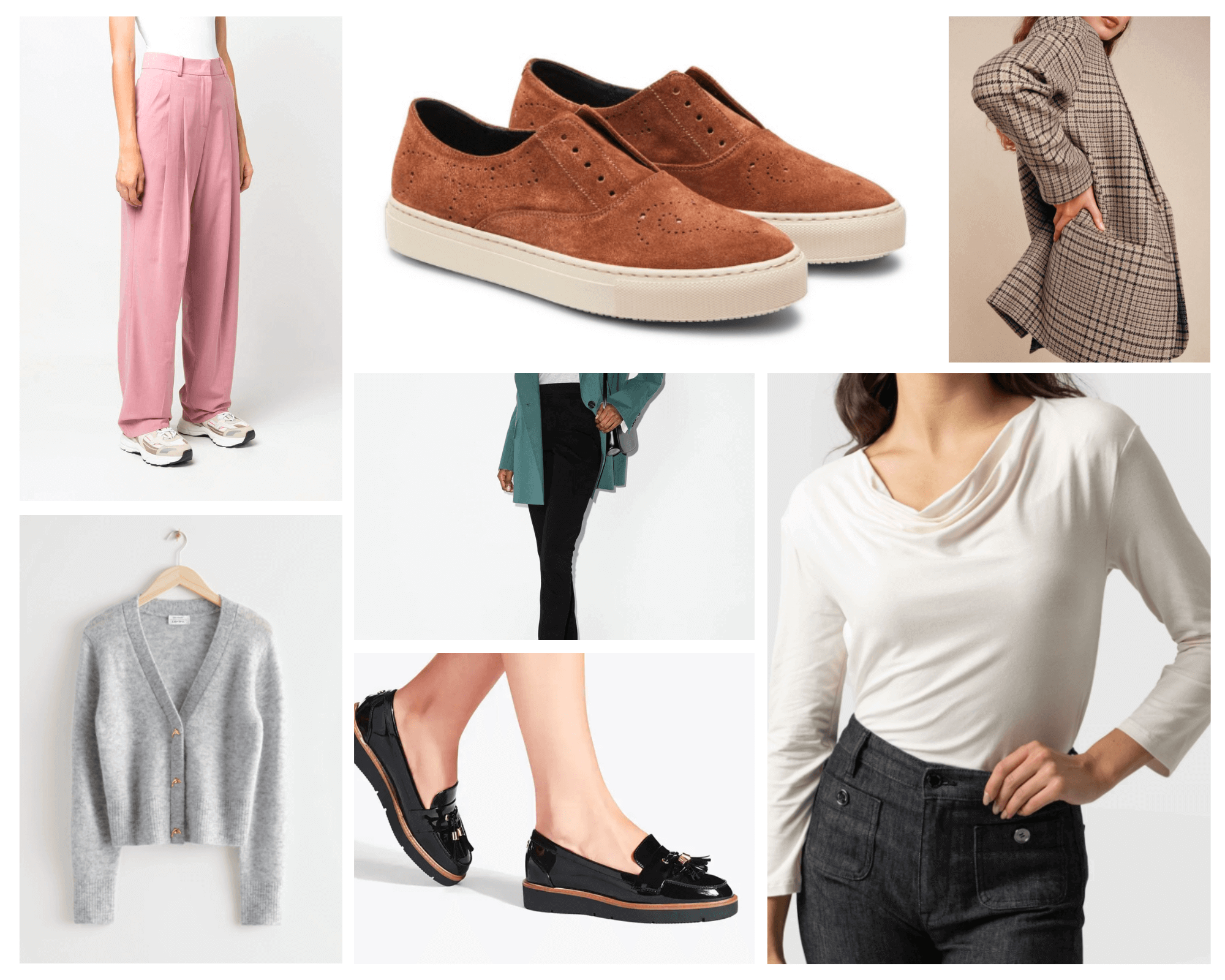 Travel clothes ideas for men:
You've got some great options here, with plenty of retailers and designers producing chino-looking pants from comfortable materials normally made for sweatpants. That, combined with a simple polo or a cotton shirt is guaranteed to be pleasant to travel in and to look good when you get off the plane. It's minimalist and simple! What more could you want?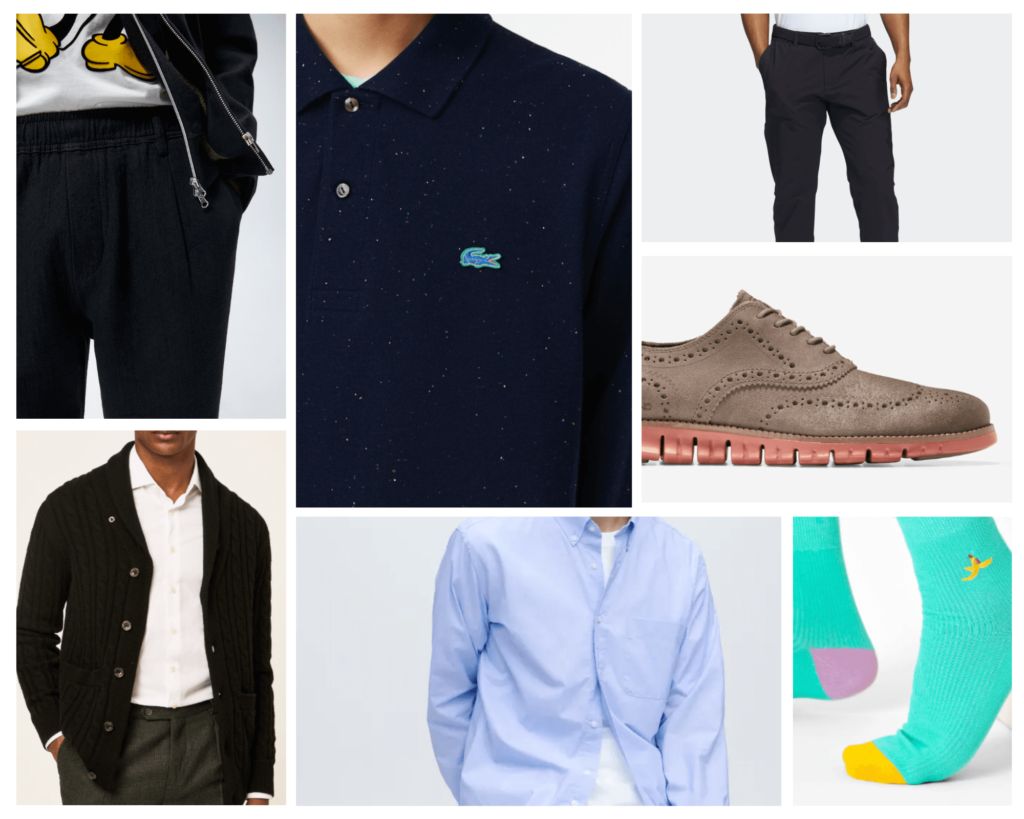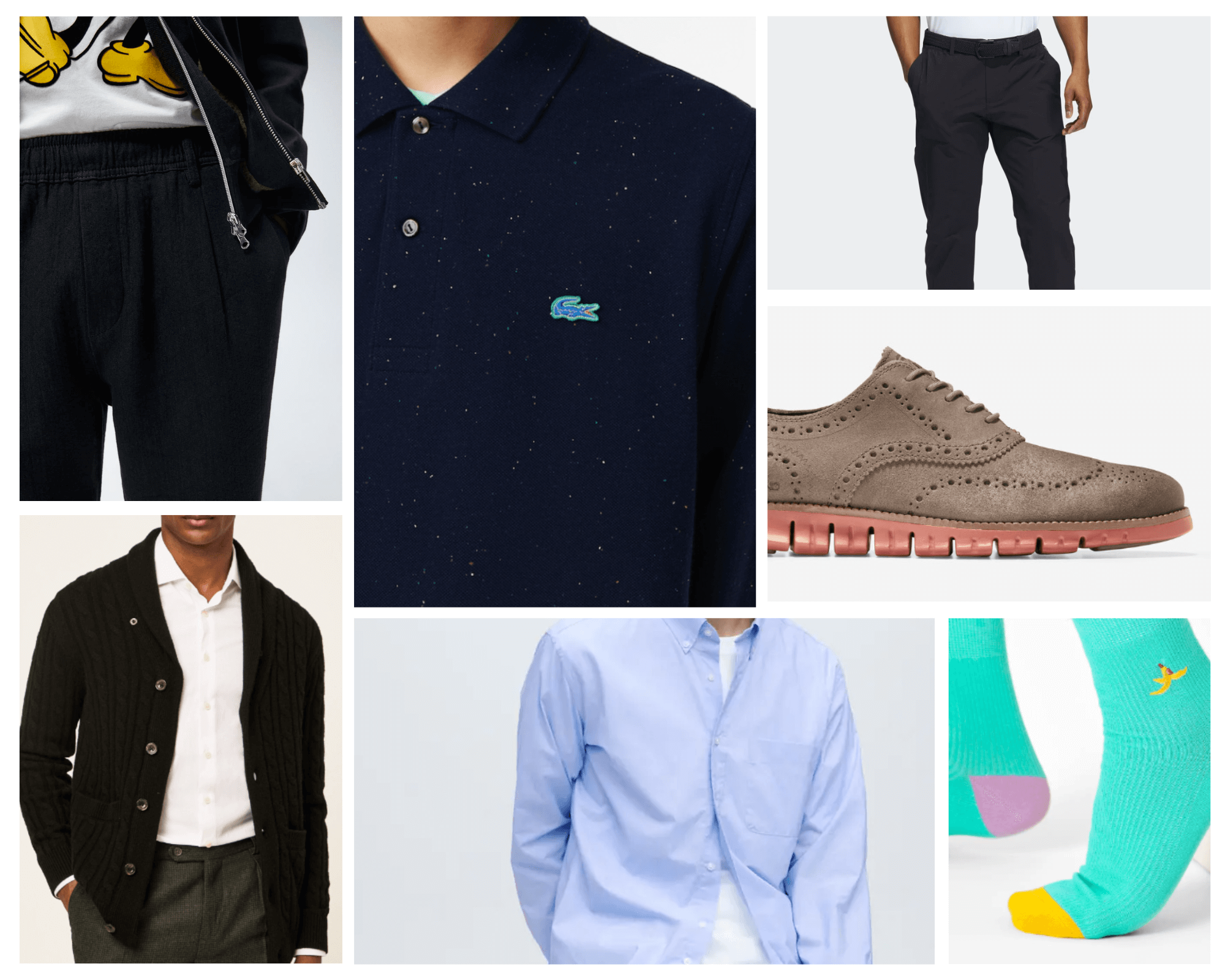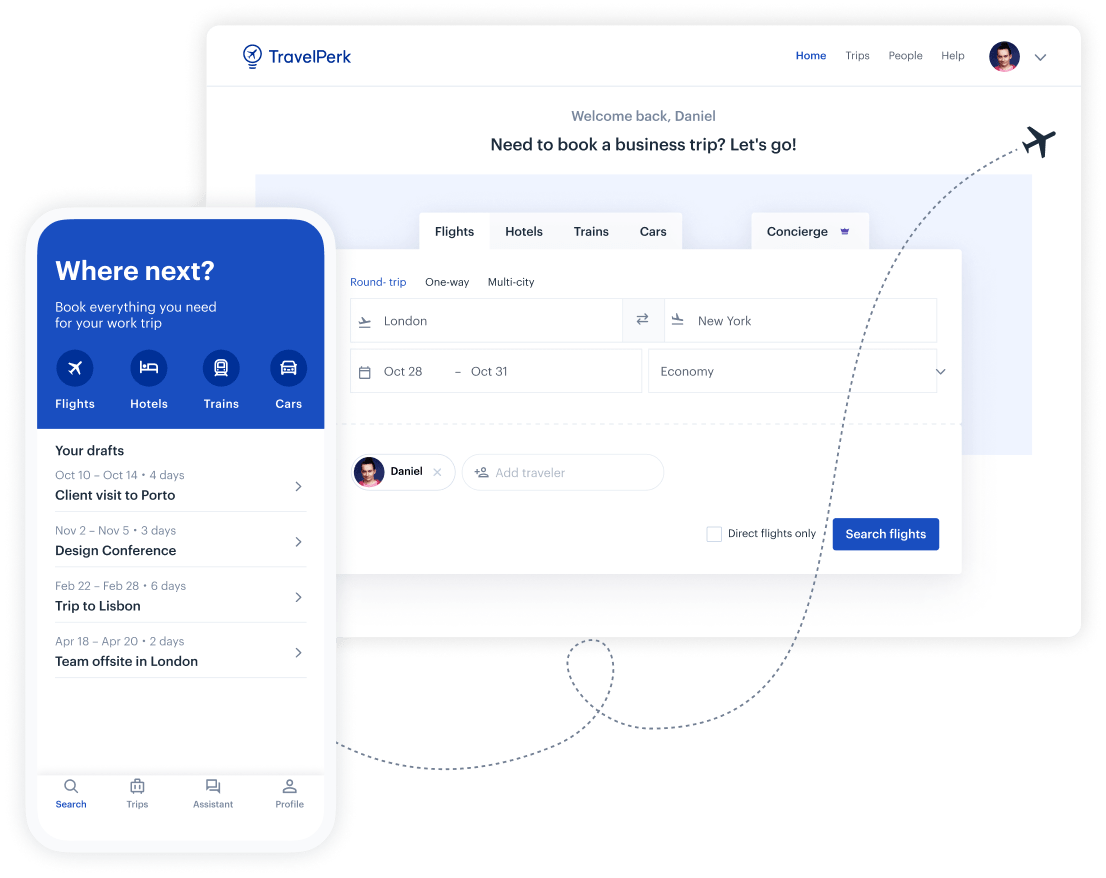 Make business travel simpler. Forever.
See our platform in action. Trusted by thousands of companies worldwide, TravelPerk makes business travel simpler to manage with more flexibility, full control of spending with easy reporting, and options to offset your carbon footprint.

Find hundreds of resources on all things business travel, from tips on traveling more sustainably, to advice on setting up a business travel policy, and managing your expenses. Our latest e-books and blog posts have you covered.

Never miss another update. Stay in touch with us on social for the latest product releases, upcoming events, and articles fresh off the press.