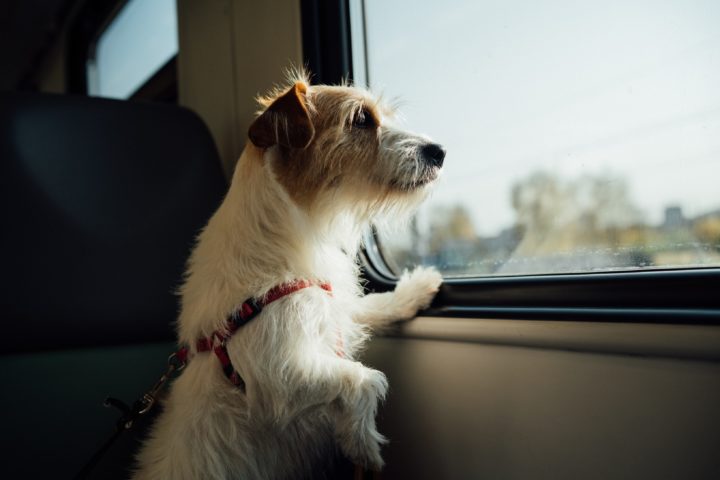 For all you dog-loving business travelers out there, having a dog is possible when traveling for business. People often think that the two are incompatible, and deprive themselves of one for the sake of the other. But you can have your cake and eat it too! So if what you want is to be wined and dined by clients from Miami to Milan and come back to sloppy dog kisses, know that they absolutely can go together under the right circumstances.
Understanding how travel affects your dog
Always remember that dogs are sentient beings. They are emotional, feeling creatures with a lot of love—and all of that love is aimed at you. They're an important family member and leaving your furry friend home alone is something you need to take seriously. That being said, leaving your dog alone for long periods of time can, to them, feel like an eternity. They're not just man's best friend, their human is their best friend.

That's why it's more important than anything to make sure you understand how your dog is affected by your trips. The extreme bond they form with their humans means that your frequent travel can cause them stress and disrupt their routine. Like with everything, getting your dog used to your business travel schedule is a question of training. With proper training over time, there's no reason your dog can't get used to you being away on business.

Puppies are a different story, however. It's not advisable to leave a puppy behind when you travel. They're just babies, after all, and they won't be able to understand that their human is coming home in a few days. Incorporate leaving them alone into your regular training routine—but not before they're ready for it.

Check out our list of the best travel tips for dog owners below!
1. Start training early
This is probably the best piece of advice anyone can give a new dog owner. Early and persistent training is very important in raising a happy dog. You and your puppy pal will benefit greatly from a rigorous training program where you can both learn how to live together in peace and build the kind of relationship and life routine you need. This applies to business travel as well—you can't leave an unprepared, untrained pup without you for several hours or days. Once your pup is 4-5 months old, start leaving them home alone progressively. First for a few minutes, then for a few hours. Don't shock them by leaving them by themselves out of the blue or you will cause some serious separation anxiety and destructive behavior!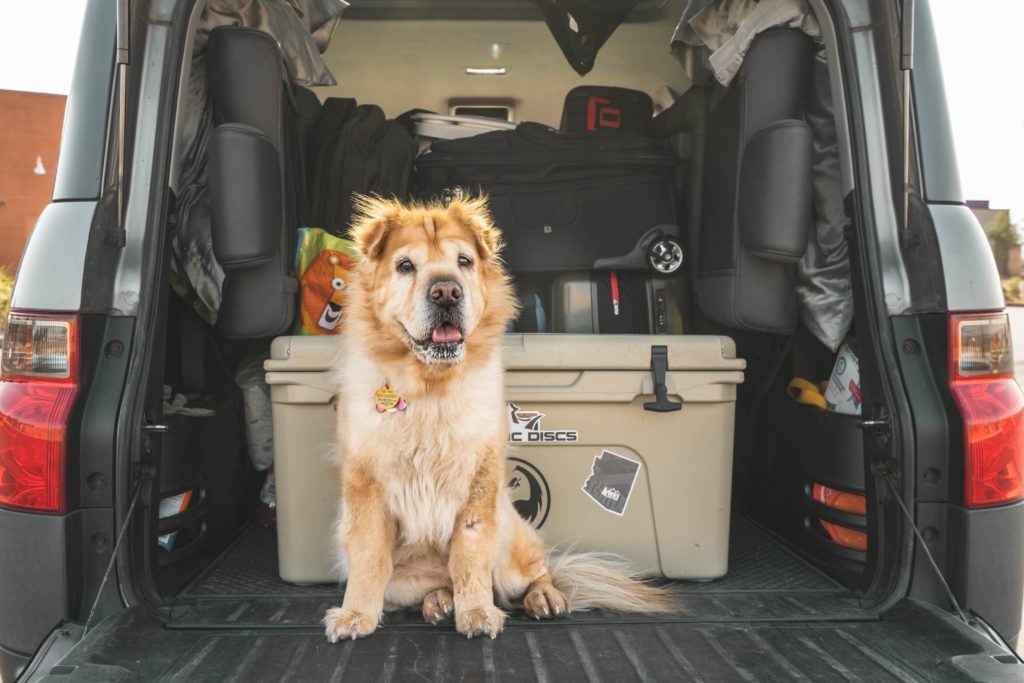 2. Work with dogsitters
It's really important to find a dogsitter you and your dog trust. It's not just about you liking the dogsitter—it's also about whether your pooch feels comfortable with them. Observe your dog to see how they're reacting to the pet sitter, and take this into account when choosing the right one. Once you've chosen the right match for your dog, start easing them into a relationship with the sitter. Spend some time all together, then allow the sitter to take them to the dog park alone, or to spend time home without you. Once the relationship has been established, you can start leaving the dog with its sitter overnight. Make sure you check in with the sitter regularly, especially the first time you leave your dog with them overnight. Don't go away for a long trip this time—start with shorter trips for a few days before extending them to a week or more.
3. Go to doggy daycare
Getting your dog used to not spending every waking moment with you is an important part of them growing up. Especially now with the prevalence of remote working, your dog is very likely to get used to having you around all the time. That's not good if you plan to get back on the road soon as it'll be quite a shock to your dog's system. Start visiting doggy daycare centers and leaving them there while you work. If your dog gets used to visiting doggy daycare regularly, then an overnight stay at a boarding facility will be less disruptive. This is also a great way to introduce your dog to early socialization, which will inevitably make it easier for them to stay with professional pet sitters caring for other dogs at the same time.
4. Finding a boarding facility
First thing's first. There are nice boarding facilities and terrible ones. Spend a good amount of time finding the right boarding kennel for your dog. Visit several before leaving your dog there and include their reaction to it as part of your decision-making. Dog boarding is also worth training for—start by leaving your pup there overnight while you're still in town and pick them up yourself. That way, they'll know that you'll always come home. Gradually ease them into staying there for longer and more frequently, depending on your travel schedule. Just make sure you bring their favorite toy with them so they have a piece of home wherever they are. Dogs often love these pet care facilities because they enjoy a lot of playtime and long walks with their new friends!

Whether you're trusting a dog-sitter, a kennel, or a doggy day care with your furry friend, make sure they're up-to-date on all their vaccinations and have a registered microchip just in case.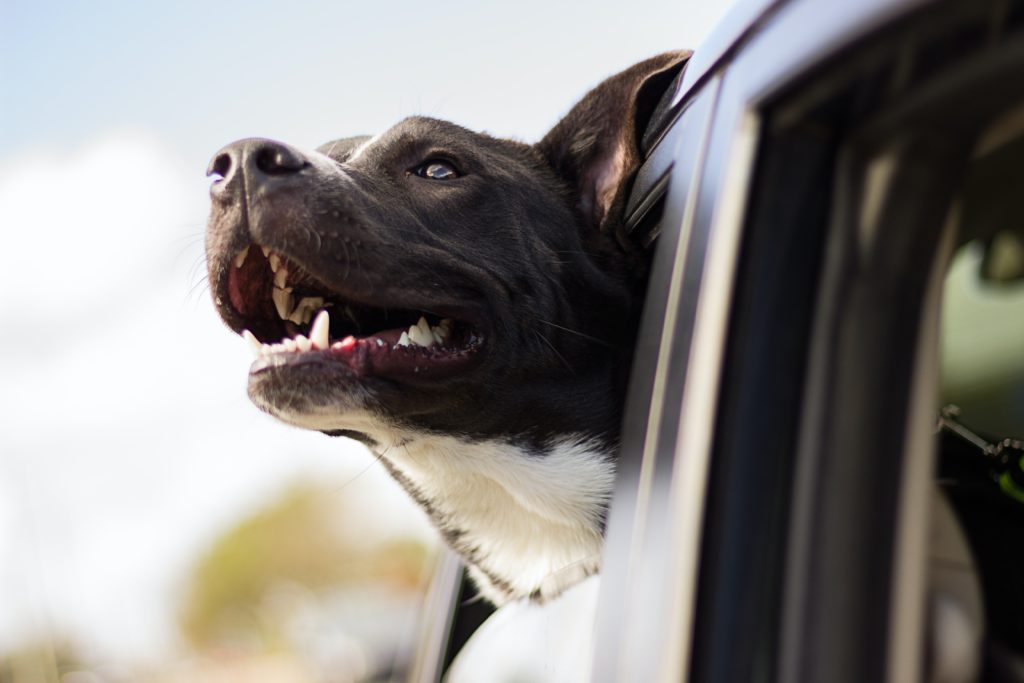 5. Take your dog with you
Got a pet passport? Great! The world is a lot more pet-friendly than you may think! Air travel can be challenging with dogs, however, a small dog can travel in the cabin on many domestic and international airlines. Most will also accept larger dogs in the hold (although you really should consult your vet about this). If you're driving or taking a train, then it's even easier to take your best friend with you. Why not turn a business trip into a fun road trip with your fluffy friend? There are many pet-friendly hotels and Airbnbs—just make sure you don't leave them alone in a hotel room all day. You don't want the whole hotel to complain because the dog in room 401 won't stop barking and chewing the cables, do you?
Woof! Woof! I'm waiting for you!
There's nothing quite like being greeted at the door by a wagging tail and a fluffball full of joy to see you. Keep your dog happy and treat him or her fairly and with respect. When you're traveling for business as a pet owner, make sure your fluff monster is well taken care of. Prepare them through gradual training and leave them with caregivers you both trust.

If you do all that, there's no reason you both can't have a long and happy life together!
Did you find this article useful?
If you did, please follow us on our social media accounts on LinkedIn or Instagram. Please share the article with your friends or colleagues!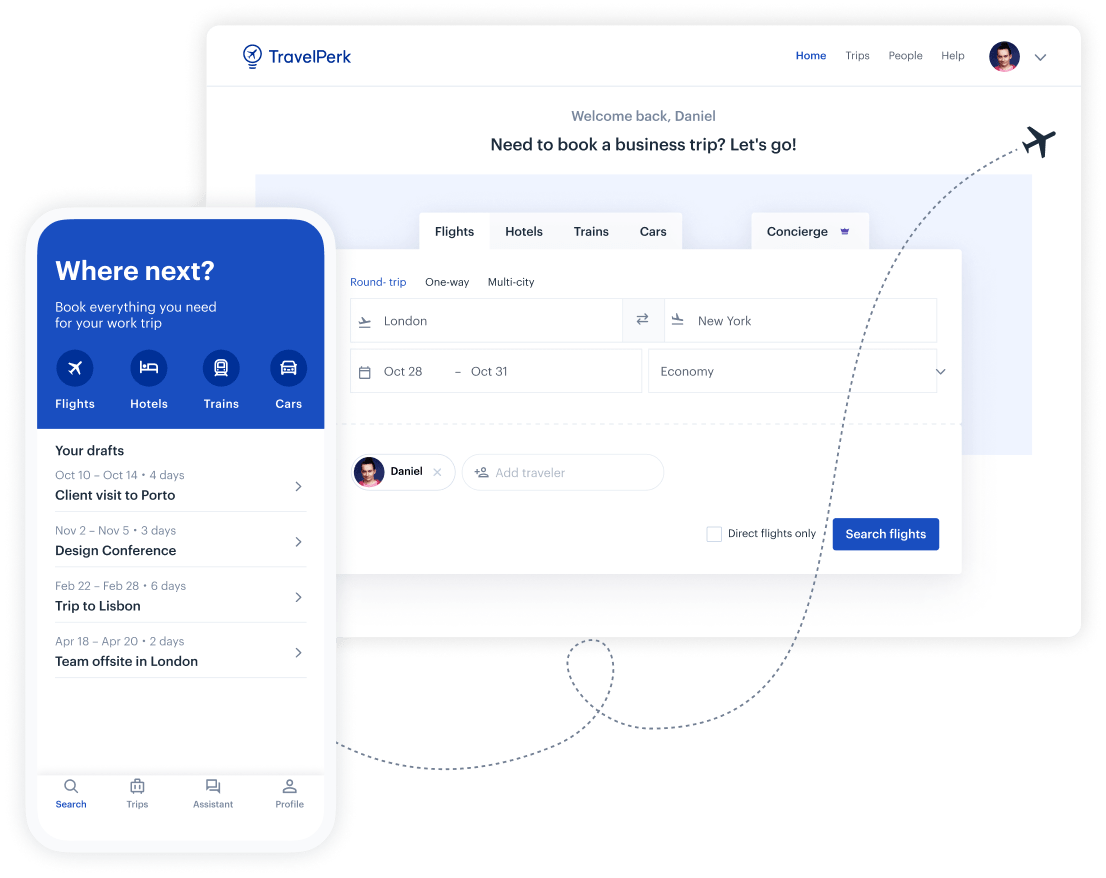 Make business travel simpler. Forever.
See our platform in action. Trusted by thousands of companies worldwide, TravelPerk makes business travel simpler to manage with more flexibility, full control of spending with easy reporting, and options to offset your carbon footprint.

Find hundreds of resources on all things business travel, from tips on traveling more sustainably, to advice on setting up a business travel policy, and managing your expenses. Our latest e-books and blog posts have you covered.

Never miss another update. Stay in touch with us on social for the latest product releases, upcoming events, and articles fresh off the press.