Why go to Spain for a corporate retreat?
Well, with its stunning scenery—from the rugged coast of the Basque Country, to the mountains of Cataluña, to the rocky paradise of the Balearic Islands—its unrivaled gastronomía, and excellent wine, the question becomes 'Why not take your team to Spain on a team offsite trip?'
Spain is the country of variety, home to five recognized languages (Aranese, Basque, Catalan, Castilian, and Galician) and 17 autonomous regions. It couldn't be a more ideal retreat venue, whether you're seeking a luxury retreat to completely unwind, or an action-packed trip to get your team moving.
We've compiled a list of the best retreat locations Spain has to offer, the team-building activities available in each location, and the top hotels for corporate retreats.
Sit back, and let's start planning your next company getaway. ¡Vamos!
5 Regions perfect for your next corporate retreat in Spain
1. Andalusia: the sunny south beating to the rhythm of flamenco music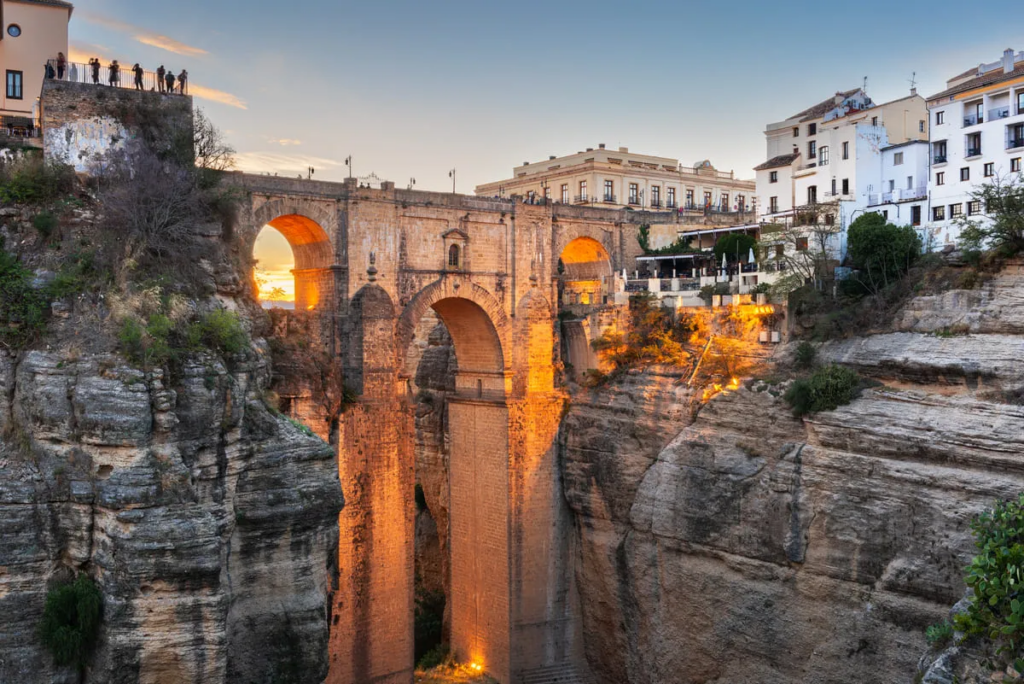 Starting in the south of Spain, Andalusia offers a perfect mix of natural beauty and cultural richness. It's famous for its flamenco music and dance, as well as its stunning beaches, picturesque whitewashed villages, and historic cities such as Granada and Seville. Andalusia's warm climate and laid-back lifestyle make it an ideal destination for group retreats focused on relaxation, meditation, and wellness.
Expect good food, great art, and outstanding music. We'd recommend going during the spring, as during the summer temperatures there can reach 45 degrees Celsius (113 Fahrenheit)!
Team building activities: flamenco lessons, rides in horse-driven carriages, paella cooking classes
Best time of year: Spring/Autumn
Price meter: $$
2. Catalonia: the north eastern jewel of Spain (or is it?)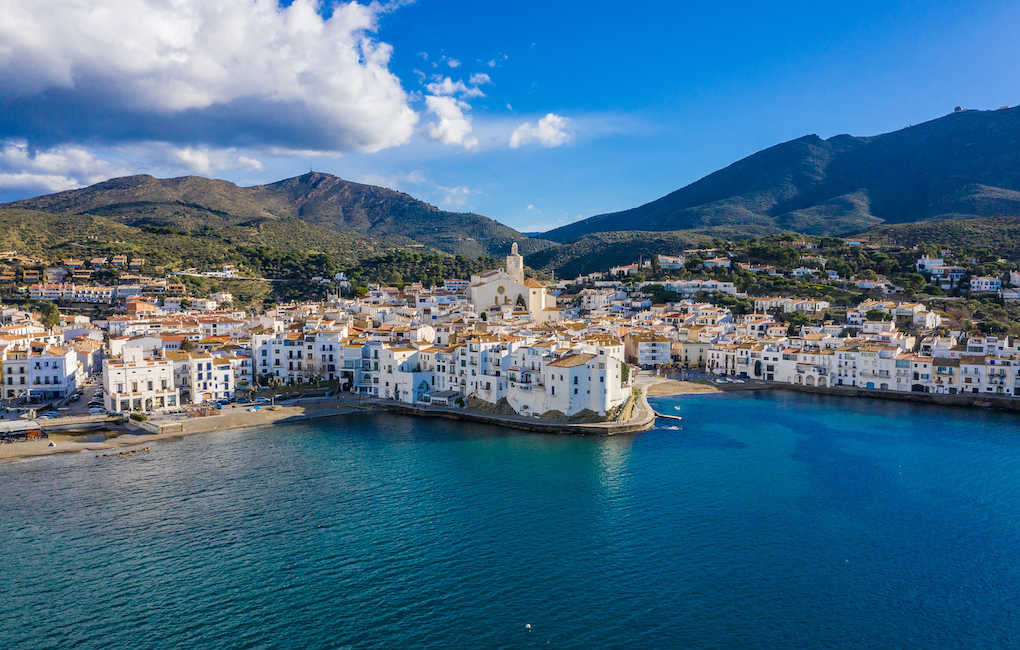 Amics, benvinguts a Catalunya! It would be a mistake to include Barcelona without the often-overlooked region in which it sits. Catalonia is one of Spain's most beautiful and diverse areas, with a rich cultural heritage that blends influences from Spain, France, and Italy.
Catalonia's cuisine is a strong highlight, particularly the fresh fish of the sun-soaked Costa Brava, the autumnal calçots, and the all-time favorite dessert crema catalana. With mountains boasting incredible views—and even a mountain-top monastery not far from Barcelona (Montserrat), Catalonia is the perfect destination for your next group getaway. Remember to brush up on your Catalan!
Team building activities: boat day trips to towns and villages, cava workshop, wine tasting, pottery classes, mountain hikes, beach activities
Best time of year: Spring-Autumn
Price meter: $$
Did you know that TravelPerk has a specialist Group Travel and Meetings & Events team?
3. The Basque Country: outstanding natural beauty between France and Spain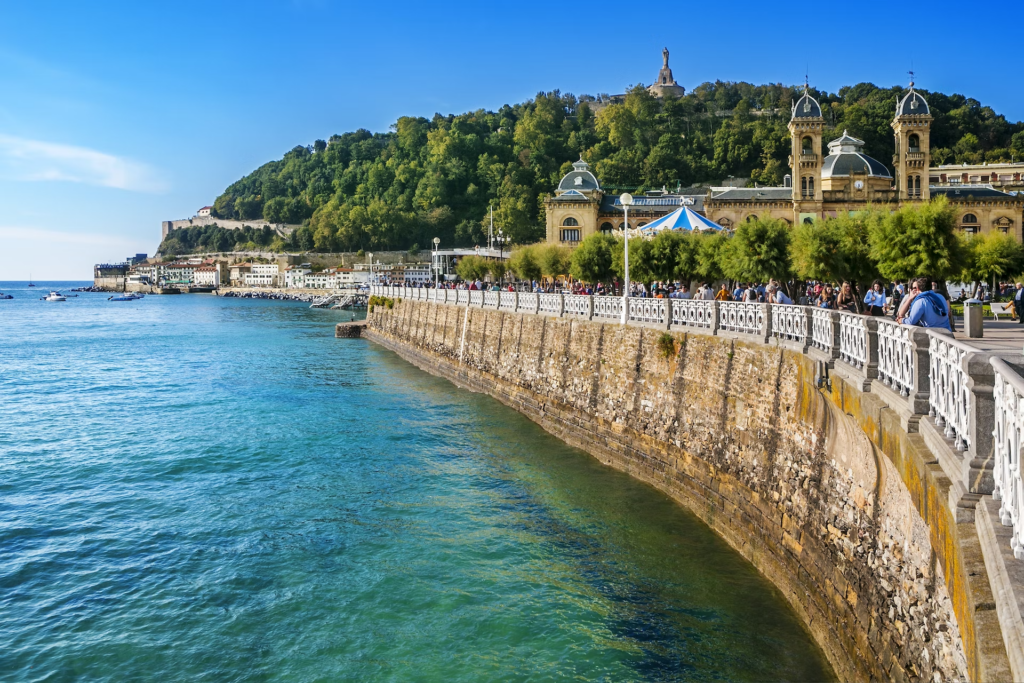 In the other northern corner of Spain, also not far from the border with France, sits the Basque Country. You might find the local language a tad more difficult—Euskera is considered one of the most difficult languages in the world to learn.
Famous for its rugged coastline, picturesque fishing villages, and delicious cuisine, the region's cities (notably Bilbao and San Sebastian) are recognized for their cutting-edge architecture and vibrant cultural scene. The Basque Country is a perfect retreat destination for groups focused on outdoor activities such as hiking, surfing, or kayaking, as well as food and wine tours.
Team building activities: wine tasting, nature trails, kayaking, surfing, fishing, city tours, art galleries
Best time of year: Spring-Autumn
Price meter: $
4. Valencia: recharge your batteries surrounded by sun, surf, and sand—and the city!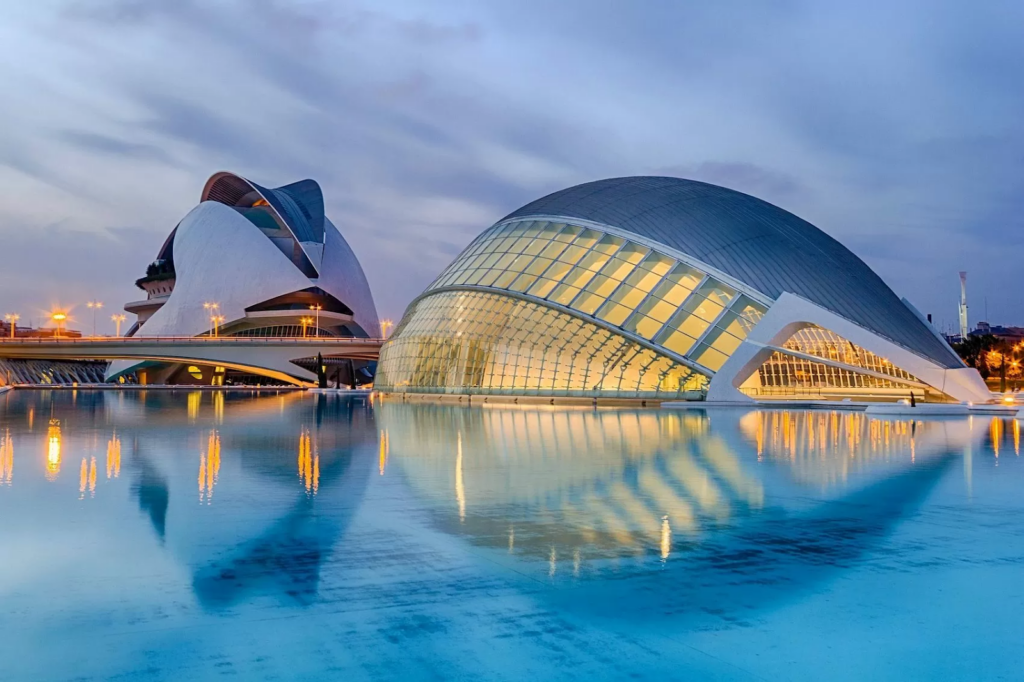 With 300 days of sunshine a year, Valencia is one of Spain's most vibrant and colorful regions. It's famous for its spectacular festivals such as Las Fallas (March) and La Tomatina (August), and it's also the birthplace of the world-famous paella. Ideal for both city breaks and beach retreats, Valencia is a perfect destination for your next offsite corporate event.
Mediterranean, authentic, and hugely historical, it has become a highly sought-after destination for holidaymakers and corporate groups alike. Make sure to visit Valencia's Old Town, the iconic Ciudad de las Artes y las Ciencias, and the city's Mercado Central.
Team building activities: museum tours, e-bike trips, beach days, yoga retreats, cooking classes, paella, and wine tasting
Best time of year: Spring-Autumn
Price meter: $$
5. Balearic Islands: disconnect from the mainland and connect with each other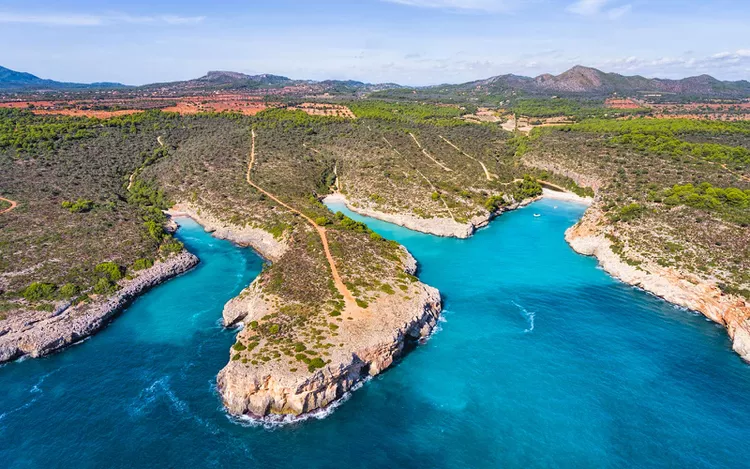 The Islas Baleares, including Mallorca, Menorca, Ibiza, and Formentera, are full to the brim with possibilities for a truly relaxing corporate retreat. The crystal-clear water, hidden coves, and beaches are made for disconnecting from the stresses of daily life.
Take your team on a boat tour, play a beach volleyball tournament, or organize a group barbecue. Whatever you choose to do, the combination of sea, sun, and sand is bound to lift your collective spirits.
Team building activities: beach barbecues, volleyball, bike tours around the islands, boat trips to neighboring islands, cocktail-making classes
Best time of year: Summer
Price meter: $$$


5 Hotels for a team-building retreat to remember
1. BLESS Hotel: an ideal base in the heart of Madrid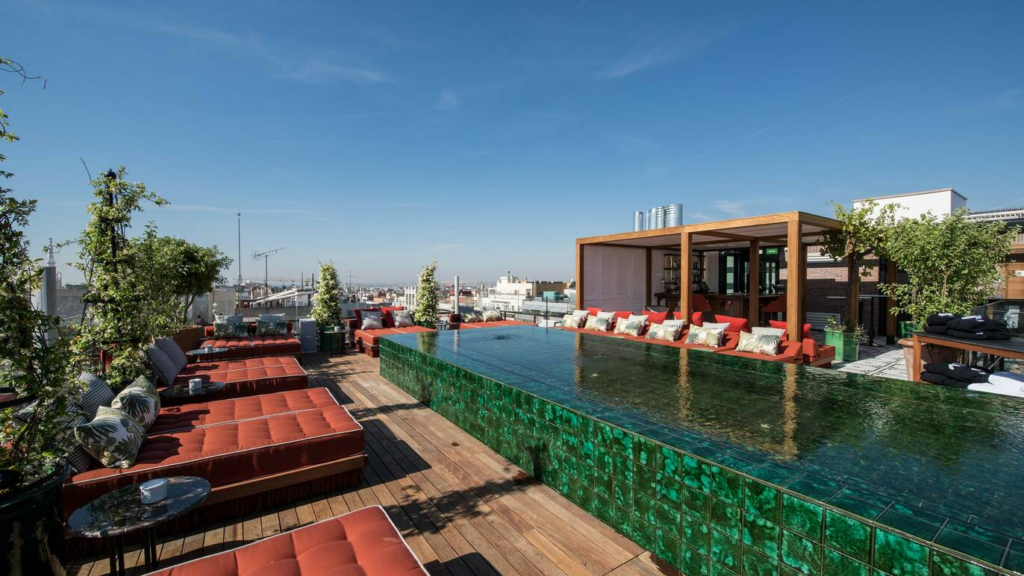 Spain's capital is a must-see. Madrid offers some of the country's top sights and attractions all year round, not to mention its iconic tapas bars, complete with mosaics, wine served on barrels, with the highest-quality jamón ibérico. BLESS offers a sanctuary in the busy city: located in the sought-after barrio of Salamanca, it offers free high-speed wifi, a rooftop pool, a gym, and a business center.
Team building activities: wine tasting, sightseeing tours, day trips to Zaragoza and Toledo, cooking classes, escape rooms, tennis, volleyball, world-famous museums and galleries
Best time of year: all year round
Price meter: $$$
2. Silken Al-Andalus Palace: an authentic place of calm in the center of Seville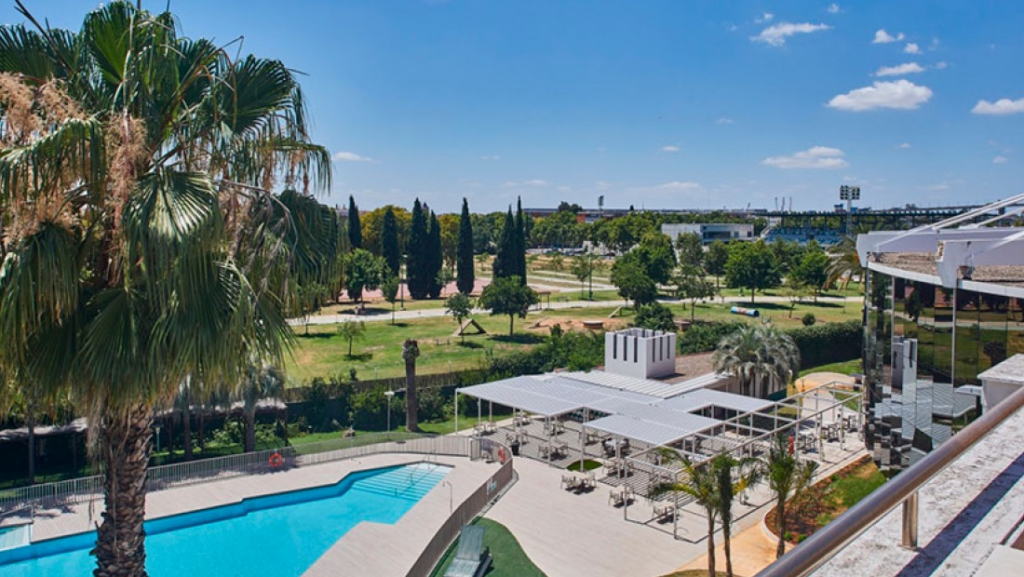 Drawing on the Moorish influences on its food and architecture that are so unique to Seville and Andalucia, this hotel offers an oasis in the heart of the city. Located conveniently between the Heliopolis Gardens and la Plaza de España, just a stone's throw away from the Parque de María Luisa, Seville's top attractions lie just on your doorstep.
A pool, gym, sauna, and on-site bar make it the perfect destination for you and your team to get away from it all—in style.
Team building activities: walking tours, flamenco shows, museums, galleries, Arab baths
Best time of year: Spring
Price meter: $$$
3. Soho House Barcelona: a perfect pied-à-terre in buzzing Barcelona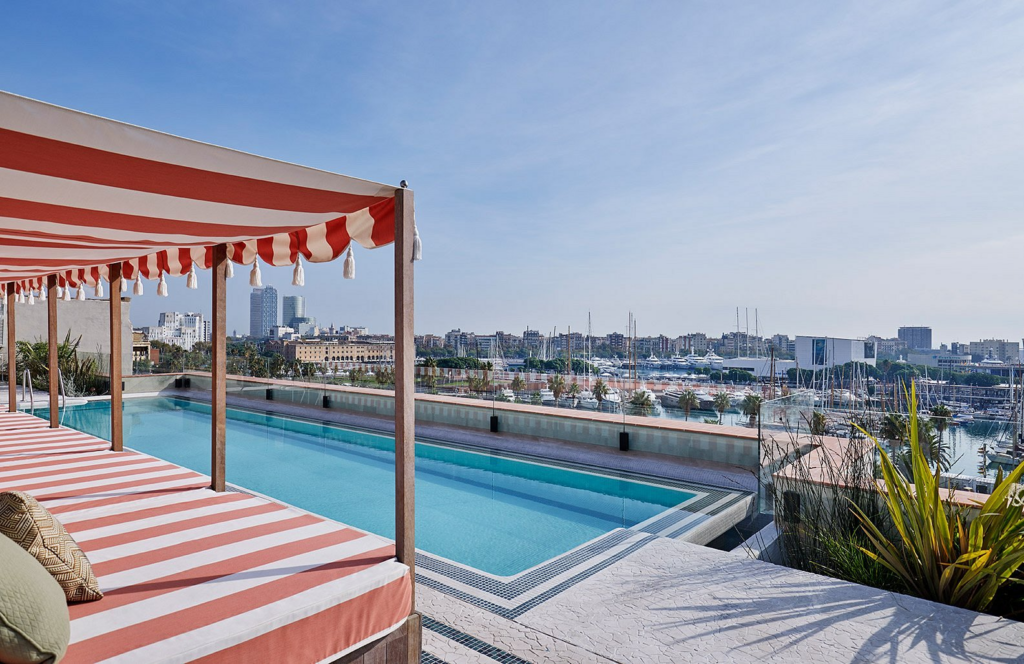 Soho House is a trendy chain rapidly expanding across the globe, and its most well-known Spanish destination is this seaside spot in Barcelona. With a highly sought-after roof terrace and pool, it's tailor-made for a young, international group of employees. Elegant and stylish, and located right next to the port, it's a wonderful, peaceful base to have when staying in non-stop Barcelona.
Team building activities: beach volleyball, sightseeing tours, cooking classes, escape rooms, stand-up paddle classes, pottery courses
Best time of year: Spring-Summer
Price meter: $$$
4. Piedrafita Mountain Lodge: escape into the heart of the Pyrenees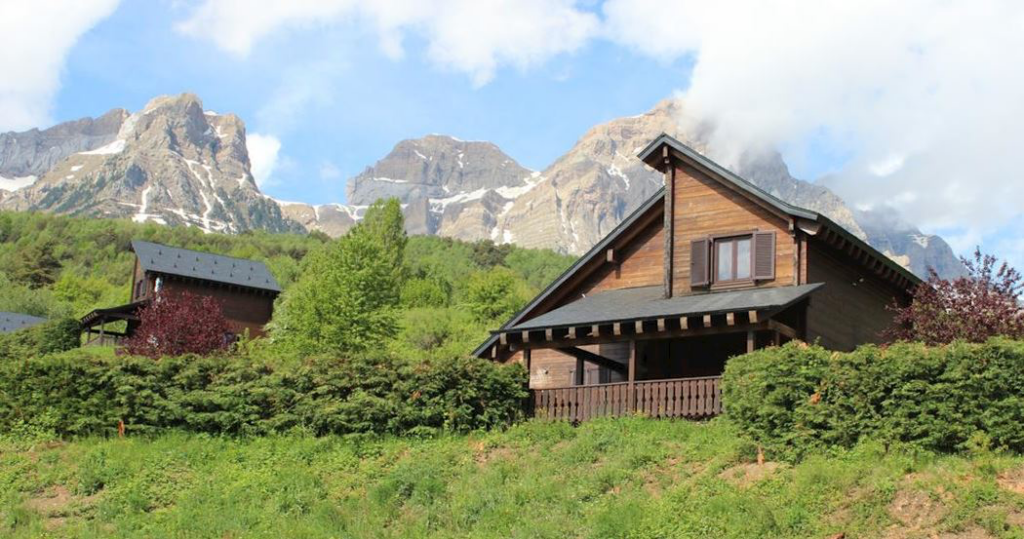 Tucked away in the corner of the awe-inspiring mountain range lies Piedrafita, a collection of wooden lodges at a height of 1300m. Surrounded by panoramic views and situated in an alpine meadow, this is a great option for company retreats focused on making the most of the area's hiking opportunities.
With an animal park, canyoning venue, and kayak rental nearby, it's a perfect spot to enjoy the great outdoors. It's self-catering, which is an ideal opportunity for your team to work and cook together in a heavenly setting.
Team building activities: hiking, kayaking, yoga retreats, disconnection!
Best time of year: Spring-Summer
Price meter: $
5. PortBlue Club Pollentia Resort & Spa: the best of Mallorca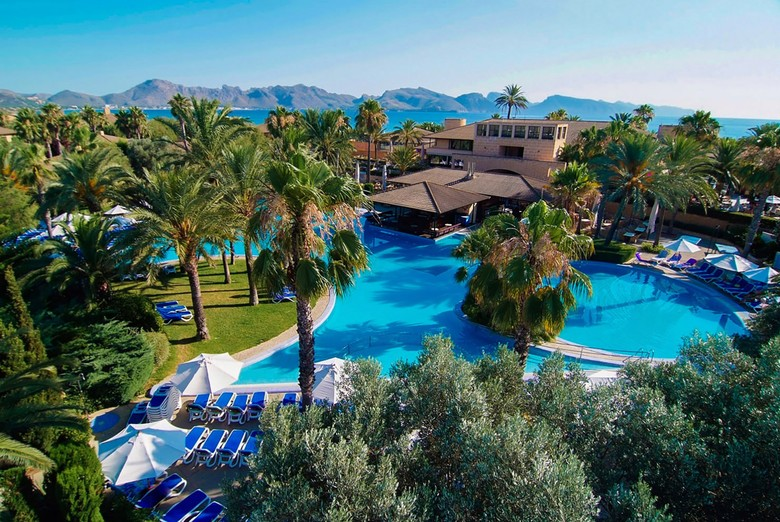 An impressive resort located in one of the most popular Balearic Islands, this is an option for those who want to go all out with their company getaway and really treat their employees. Forget the meeting rooms, coworking spaces and conference rooms; this hotel is designed for minimum stress and maximum relaxation. With breakfast included, access to a pool, gym, and jacuzzi, this is the perfect destination for a stress-free stay (with the beach a mere 10-minute walk away).
Team building activities: beach volleyball, walking tours, group barbecues, sailing, boat day trips
Best time of year: Spring-Summer
Price meter: $$$
Spain calling! Make your next company retreat unforgettable
Hopefully you're feeling inspired, having read through our stellar list of the top venues for corporate retreats in Spain. With both rural and urban getaways on offer, Spain ticks every box.
If the strategic planning of a successful retreat is weighing you down, TravelPerk Events offers stress-free organization and guarantees to save you from the spreadsheets. Now all you have to do is pick a destination—you're spoilt for choice! ¡Hasta pronto, España!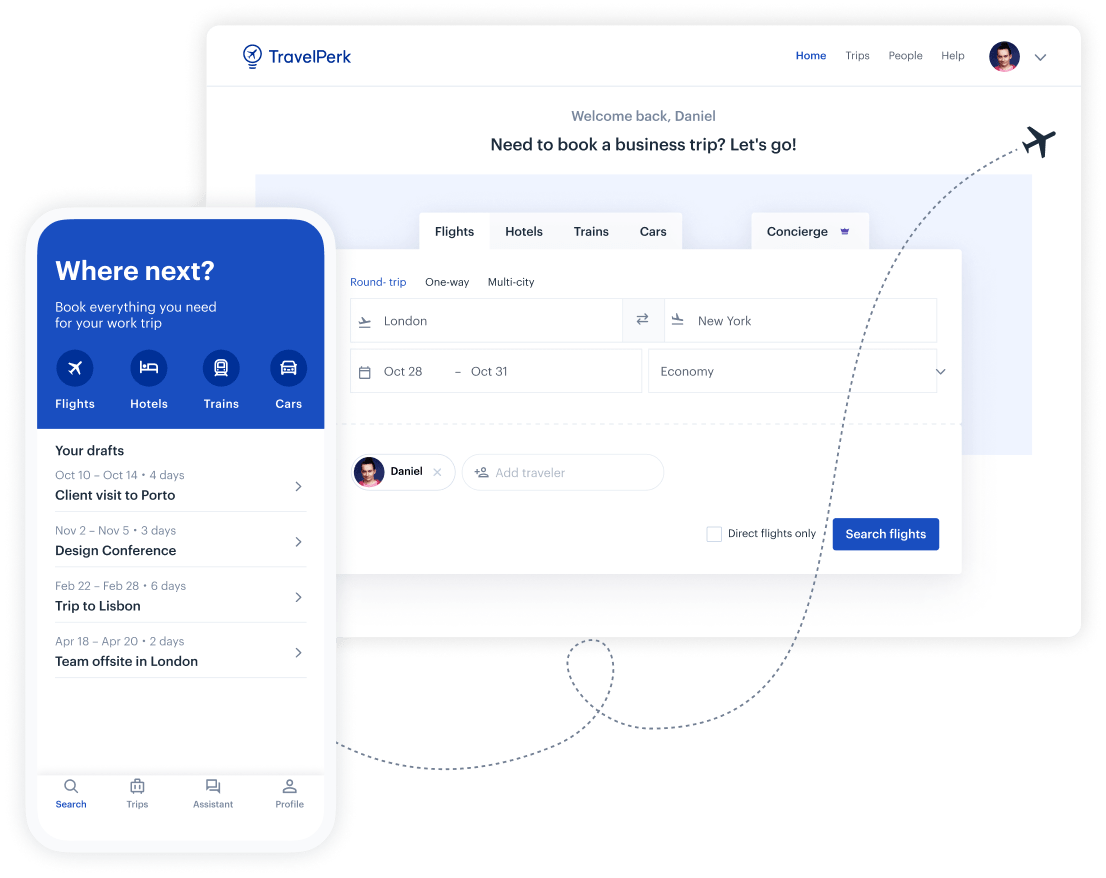 Make business travel simpler. Forever.
See our platform in action. Trusted by thousands of companies worldwide, TravelPerk makes business travel simpler to manage with more flexibility, full control of spending with easy reporting, and options to offset your carbon footprint.

Find hundreds of resources on all things business travel, from tips on traveling more sustainably, to advice on setting up a business travel policy, and managing your expenses. Our latest e-books and blog posts have you covered.

Never miss another update. Stay in touch with us on social for the latest product releases, upcoming events, and articles fresh off the press.