Let's face it. Sometimes it's nice to treat yourself. Especially when you're on a business trip, running between meetings, and closing deals. It doesn't have to be all work and no play—there are plenty of perks associated with corporate travel, and there's no reason you shouldn't enjoy them from time to time.

That's why we put together this list of some of the most enjoyable, most exclusive, executive VIP traveler experiences. Whether you're planning your own business trip, or you just want to forward this on to your travel manager (a helpful hint now that they're building a new travel program), this is the list for you.
1. Use a concierge service to help you get what you need
If you're booking through a good travel management platform, chances are you have access to a business travel oncierge service. They'll be able to help you with a number of things like accessing exclusive rates and perks, creating a more personalized trip for you, and reducing stress. So if you're thinking "I want to take my Great Dane to New York with me", a concierge service should be your first port of call.
2. Think about having a car service pick you up upon arrival
And no, we're not talking about Uber. For truly VIP travel, treat yourself to a chauffeur service—a private car that can literally come pick you up from the door of the aircraft and drop you off at your hotel. This is especially good for business travelers going on longer journeys with larger suitcases, or for when you're relocating to a different office or for a new job. The concierge service should also be able to help you out with this one!
There's something special about coming back to ironed sheets, a fresh bathrobe, and a nightcap at the hotel bar after a long day. Make sure you choose a hotel in a great location, with a sleek, modern design, and with amenities like a bar, restaurant, and spa, when making your travel arrangements. Don't forget about the essentials—pick a hotel with free WiFi, breakfast, and cancellation. For an added bonus, go for one that also has flexible check-in and check-out policies.

4. Don't be afraid to ask for wellness treatments
According to a recent study, 61% of American employees burn out on the job. High-stress levels affect their physical and mental wellbeing through things like fatigue, headaches, low motivation, and more. That's why it's actually more important than you think to reward yourself from time to time with a nice relaxing massage or treatment. Your body and brain need to recharge for you to keep being productive and working at optimal levels.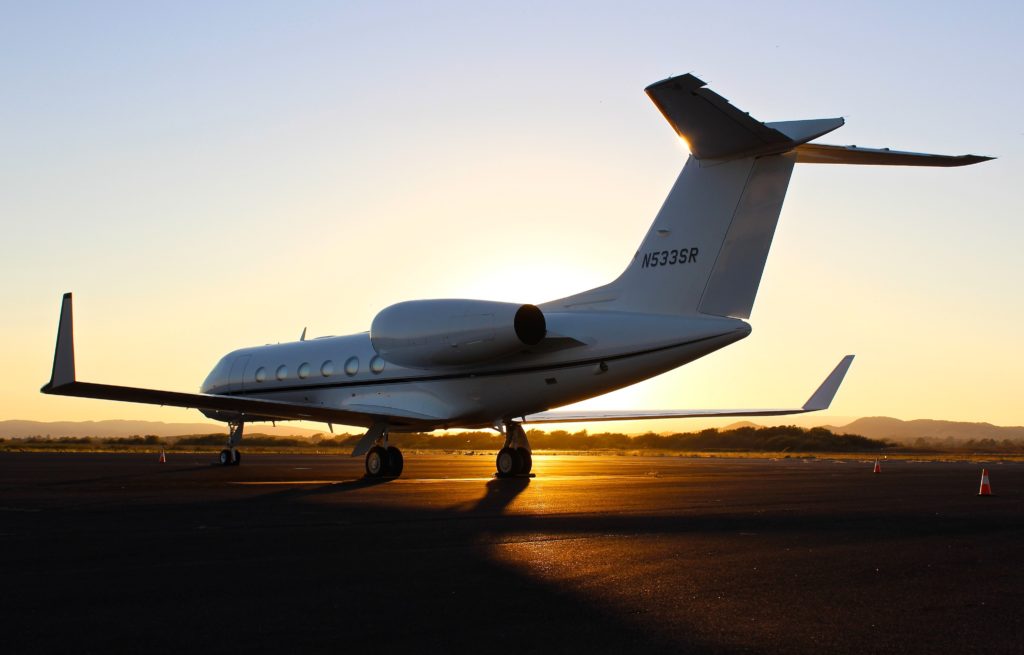 5. Upgrade to business class
Take the stress component out of your journey by upgrading your ticket to business class! From the moment you arrive at the airport to when you touch down, traveling in business can be a much more pleasurable experience than flying coach. You'll get priority check-in so you don't have to worry about standing in long queues—and you'll be the first to board. You'll enjoy additional baggage allowance for when you're traveling for a longer period of time. If you're traveling long-haul, you'll even enjoy more privacy and fully reclining seats so you can get a good bit of rest. On many flights, you'll even enjoy WiFi access so you can keep working more comfortably and spaciously throughout your journey. Not to mention the level of service and attention you will receive!

6. Request premium lounge access
Especially if you've got a layover, having lounge access can make your entire trip more enjoyable. They offer an array of comforts like private sleeping areas, comfortable seating, showers, concierge services, and delicious meal offerings among other things. This can be a great way for you to spend your layover, getting a bit of much-needed R&R, or catching up on some work. You can even ask your company for a club lounge membership if you're a frequent traveler.

7. Take a private plane
OK, so this one probably isn't in your everyday staff travel policy and procedure. But senior management or C-suite professionals in large-scale companies often find this a useful way to start conducting their meetings early. With more privacy and a travel itinerary tailored to their busy schedules, this is a great way to fit the "trip" part of business travel into your day without taking away too much time.
8. Don't be afraid to plan a personal activity
Sometimes there's nothing wrong with mixing business and pleasure. There's even a term for it—bleisure! Business travel doesn't always have to be about meetings and deals, it can also be about you. Turn this trip into a travel experience to remember by carving out some time to do something for yourself.
Did you find this article useful?
If you did, please follow us on our social media accounts on LinkedIn or Instagram. Please share the article with your friends or colleagues!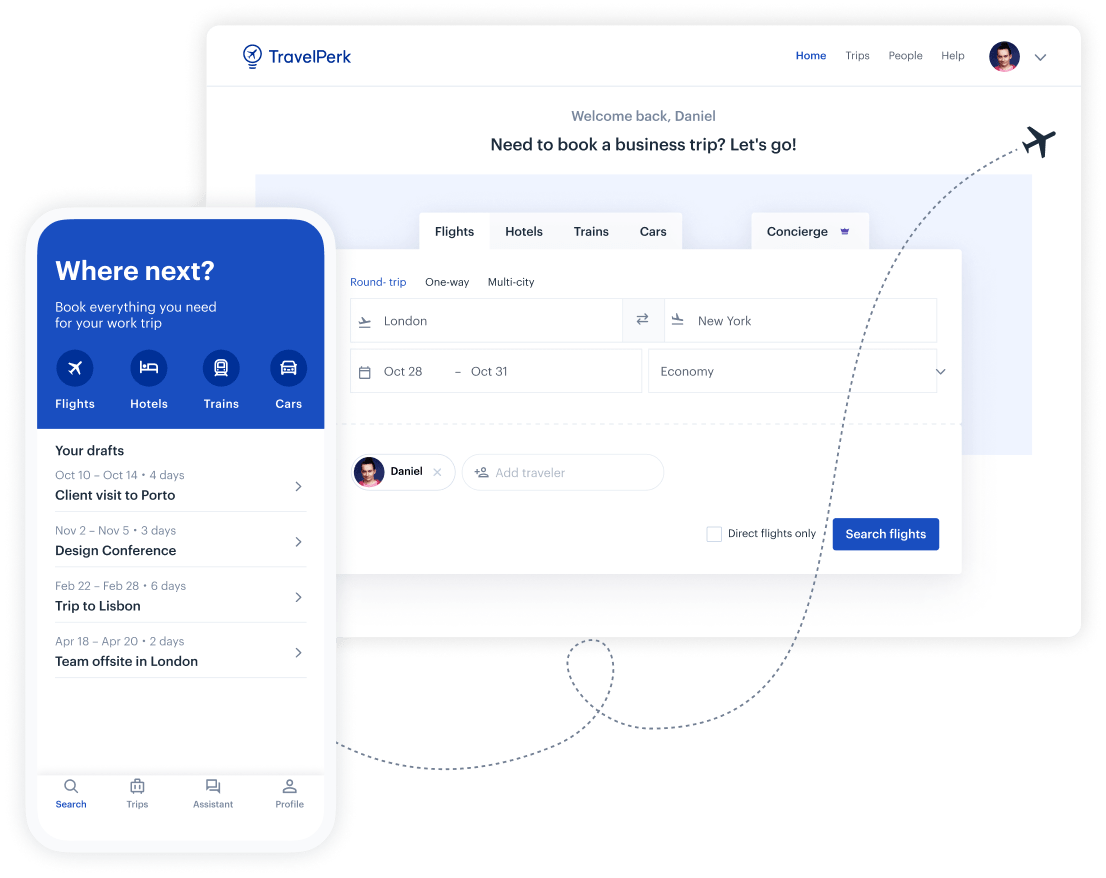 Make business travel simpler. Forever.
See our platform in action. Trusted by thousands of companies worldwide, TravelPerk makes business travel simpler to manage with more flexibility, full control of spending with easy reporting, and options to offset your carbon footprint.

Find hundreds of resources on all things business travel, from tips on traveling more sustainably, to advice on setting up a business travel policy, and managing your expenses. Our latest e-books and blog posts have you covered.

Never miss another update. Stay in touch with us on social for the latest product releases, upcoming events, and articles fresh off the press.