In a world where "green is the new black", it's down to every individual, group, company, and even industry to reduce our environmental impact. The hotel industry as a whole is making significant strides towards aligning with the Sustainable Development Goals set by the Paris Agreement. The hospitality industry does, however, still have quite a way to go in mitigating its effects on climate change. According to a study carried out by the Sustainable Hospitality Alliance, the hotel industry needs to cut carbon emissions by 66% per room by 2030 to counteract emissions corresponding to growth. Sustainability is no longer a "nice to have"—it's a must in the modern world.

So, what can hotels do to curb their environmental impact? Check out our list below.
Use renewable energy
This is, without doubt, the most efficient way for hotels to reduce their environmental impact. Next time you're doing a bit of a renovation or refresh, why not think about installing solar panels on the roof? This will guarantee green energy consumption both for electricity and heating, improving your hotel's energy efficiency, using less energy overall, and increasing cost savings in the long run. Renewable energy is the strongest tool in our arsenal towards preventing further global warming.
Install smart-energy sensors
Technology can play a significant role in helping hotels manage their energy consumption. Smart energy management systems can help prevent the unnecessary use of energy throughout the hotel. They can detect whether guest rooms are full or empty, automatically turning off the lights, for example, or turning off the heating or air conditioning when the windows are open. These technologies can also automate turning the lights on and off in common-use spaces, like gardens or outdoor promenades, that only require the lights to be on after dark. These sensors could represent a huge energy-saving initiative for your hotel.
Eliminate single-use toiletries
Let's face it. Single-use toiletries are single-use plastics. Yes, hotel guests love to take them home, but single-use plastics account for 40% of the plastics we produce each year. If you consider that 91% of all plastic is actually not recycled, it makes a pretty good case for why hotels should ditch the fancy mini-shampoo bottles. Hotels around the world are already replacing the small toiletry bottles with larger ones in favor of more eco-friendly, "bulk-sized" amenities. This includes the Hyatt, Intercontinental, and Marriott hotel chains, for example. For Marriott in particular, this new toiletry program is expected to "prevent about 500 million tiny bottles annually from going to landfills" (Marriott News Center).
Go paperless
Turn your hotel into a paper-free facility! Don't print invoices anymore, send them straight to your guest's email. Place iPads or other smart tablets in guest bedrooms where they can peruse hotel activities, news, and city guides in a digital format. In a post-pandemic world, physical menus are virtually a thing of the past, being replaced instead by QR codes leading to digital menus. There are countless new safety systems that can help your hotel conduct paperless check-ins and check-outs, e-signing, and electronic payments. The options to go paperless are limitless.
Offer locally-sourced food
The "0km cuisine" movement isn't just a trend taking the world by storm. It's actually a great investment in your local community and it eliminates the need for fuel-intensive transportation of food across borders. By procuring locally sourced ingredients, your hotel would ultimately be putting money back into the local economy and would support small businesses and farmers in your region. Not to mention that you'd cut back on the 1500 miles on average that food needs to travel to arrive at a dinner table. You could also initiate a project to cut down on food waste by purchasing smaller quantities from local farmers more frequently.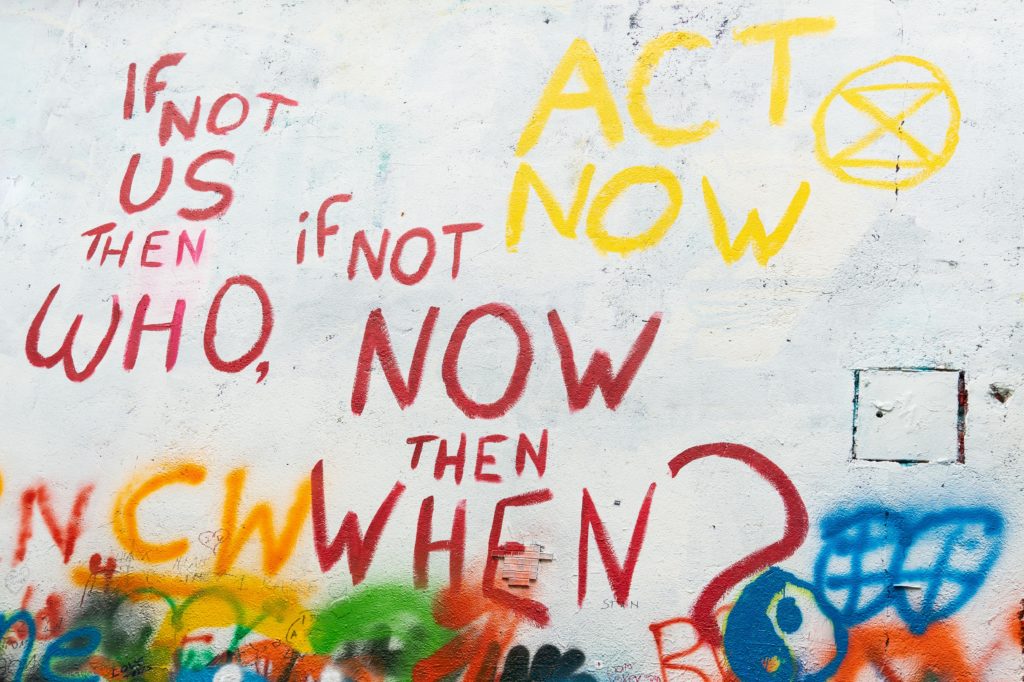 Offset your hotel's carbon footprint
A great way for hotels to protect endangered ecosystems is through carbon offsetting. Basically what that means is that you invest in projects worldwide aimed at reducing carbon emissions, conserving ecosystems and wildlife, or funding local communities. You can collaborate with organizations that specifically work with businesses to offset their carbon footprint, or you can choose to work on a project-by-project basis. This can even be something you include in your hotel's corporate social responsibility policy.
Embrace a more energy-efficient building design
When thinking about building a new hotel or sprucing up an existing one, you could consider working with bioclimatic architecture. The idea behind this type of building design is to work with the local climate conditions like sun, wind, or rain, for example, and harness that to reduce your building's environmental impact. Examples include things like including plants and water features in hotels based in hot countries to create cool areas that protect guests from the sun or orientating windows to absorb natural heat. This would mitigate your energy use and enable you to harness it from natural sources.
Make water refill stations available
In a further attempt to reduce the use of single-use plastics, you can install water refill stations throughout your hotel. Get rid of bottled water and provide guests with reusable water bottles in their bedrooms. Point them in the direction of free water refill stations for when they run out! This will dramatically reduce plastic bottle waste and will give guests an awesome keepsake to remember their time at your environmentally-conscious hotel.
Don't wash sheets and towels every day
Reusing hotel sheets and towels makes a huge difference in reducing your environmental impact. It reduces the number of loads washed by 17%, including the related water consumption, as well as sewer, labor, and energy costs. That's why you should implement a policy whereby guests will reuse sheets and towels unless they specifically ask for clean ones. Hotels around the world are doing this by asking guests to place dirty towels on the floor, and hang up clean ones. They expressly state that sheets won't be changed throughout their stay unless requested. This brings down the hotels' water use significantly without impacting the guest experience.
Buy from a clean energy company
There are numerous renewable energy sources that are significantly less harmful to the environment than fossil fuels, like solar energy, hydropower, wind, nuclear, and even geothermal. Power your hotel by exclusively buying energy from renewable energy-certified providers. For every unit of electricity you use, your provider will ensure that a unit is put on the grid by a renewable source. This low-carbon option will make your energy usage greener and help reduce greenhouse gas emissions.

Did you find this article useful?
If you did, please follow us on our social media accounts on LinkedIn or Instagram. Please share the article with your friends or colleagues!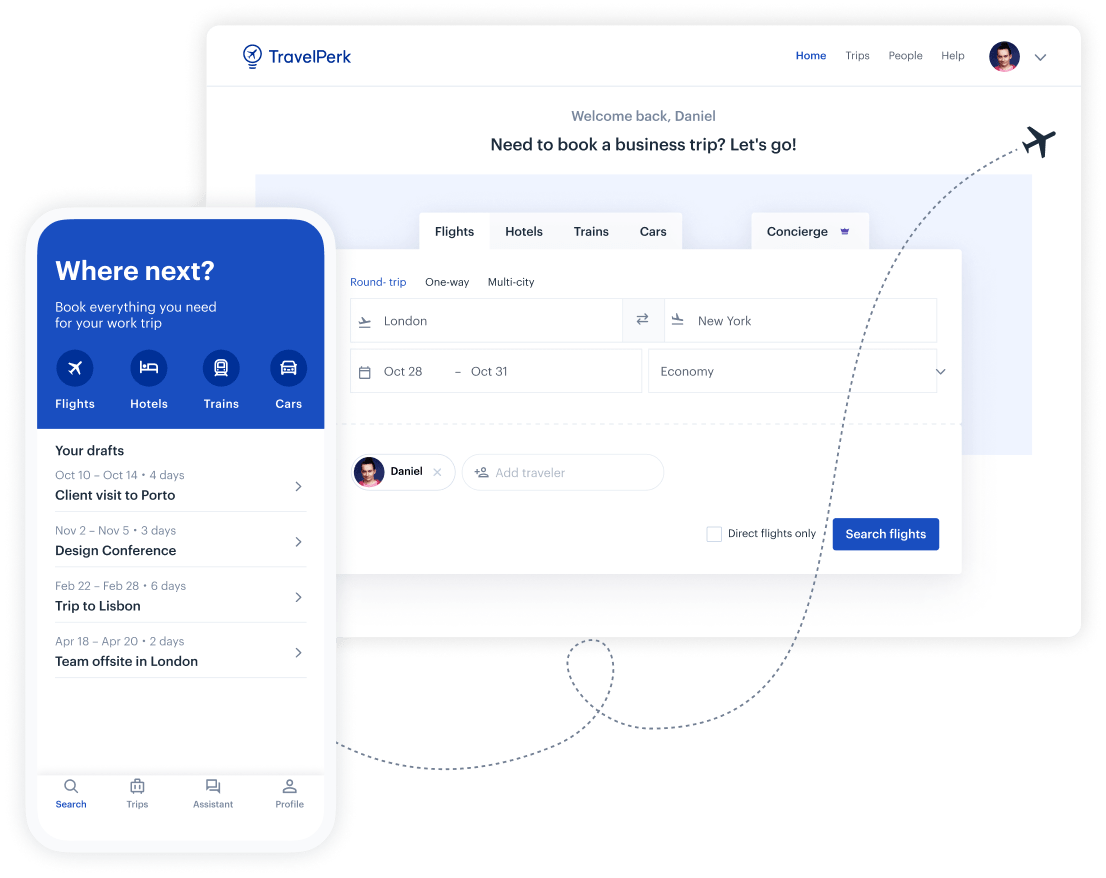 Make business travel simpler. Forever.
See our platform in action. Trusted by thousands of companies worldwide, TravelPerk makes business travel simpler to manage with more flexibility, full control of spending with easy reporting, and options to offset your carbon footprint.

Find hundreds of resources on all things business travel, from tips on traveling more sustainably, to advice on setting up a business travel policy, and managing your expenses. Our latest e-books and blog posts have you covered.

Never miss another update. Stay in touch with us on social for the latest product releases, upcoming events, and articles fresh off the press.